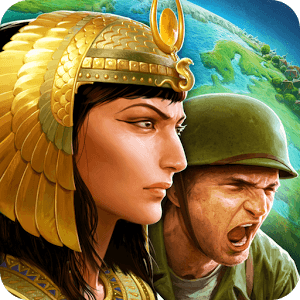 DomiNations
Grow a flourishing civilization and journey through all of human history as the leader of a mighty Nation!
BUILD a unique village of your own design. LEAD loyal citizens from the dawn of antiquity to the modern era. BATTLE cooperatively and competitively with players from across the world. RAID competing Nations for all their good loot!
GREAT LEADERS!
At the new University, consult Leonardo Da Vinci, Catherine the Great, King Sejong and other historic thought leaders to strengthen your Nation!
BRAND NEW EVENTS!
Accomplish fun limited-time goals based on actual events from history and collect rare rewards to help your Nation advance!
FROM THE STONE AGE TO THE SPACE AGE
In DomiNations, lead a village of early hunters and gatherers on their conquest through the ages from the dawn of civilization to the modern era. It's up to you to design a small town and grow it into a thriving metropolis. Build historic Wonders of the World, including famous landmarks like the Pyramids of Egypt and the Roman Colosseum. Tackle historic battle campaigns to collect important resources and upgrade your city as you advance through history!
CHOOSE YOUR NATION AND LEAD AN ARMY
Take charge of one of 8 fearsome Nations on its journey through time. Choose from the Romans, British, Chinese, French, Germans, Japanese, Koreans and Greeks. Each Nation has a special strength empowering you to build unique units who fight to advance your city, like longbowmen, vandals, and the mighty samurai!
DISCOVER NEW TECHNOLOGIES
Research new materials, invent advanced weaponry, and develop trade to grow a bustling economy. Through scientific discovery, strengthen your troops with better equipment, upgrade your buildings and town center with modern materials, and bolster your defenses as you grow stronger. Legendary game designer Brian Reynolds brings history to life in every era as key advancements from each period in history will help you progress your epic civilization!
FORM AN ALLIANCE AND WAGE WORLD WAR
Put your powerful Nation to the ultimate test in PvP combat and raid your enemies' cities for huge bunches of loot! Fight for crucial resources, untold wealth, and total domination. Team up with other skilled rulers and forge an unstoppable Alliance. Unleash the full force of your armies to outwit and outlast your opponents in 50-on-50 Alliance warfare to conquer the globe in World War. Triumph and take home the spoils of war!
Privacy Policy:
https://nexonm.com/mobile-privacy-policy/
Terms of Service:
https://nexonm.com/mobile-terms-and-conditions/
Developer
NEXON M Inc.
Category
Strategy
Last Update
December 19, 2016
Update notes
Gifts of Peace Hotfix! v5.1.1 Update Notes
– Fixes to allowing walls to be purchased for food or gold!
Check out the full list of improvements on the forums!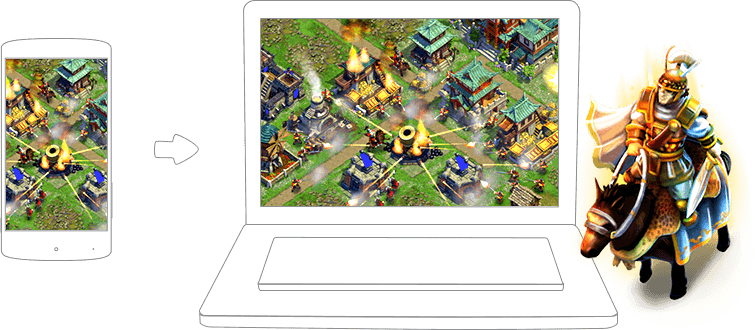 Rule the Future from the Comfort of Your Home
They say history is better left in the past, but if you had the chance to go back and lead your nation to victory, then you have to take it. That is the deal you are given in the new strategy game DomiNations. Players can choose their favorite civilizations and countries from history and build them up to be the greatest superpower in the world. Travel all through human history as you fight your way to the top. Earn special rewards for victory and unlock new modern marvels to make your nation even stronger. The future looks bright, and it is all in your hands.

Ruling a great empire from your smartphone is a waste of time. The great artwork and graphics in DomiNations is just too hard to see clearly and the tiny text can be difficult to read at times. By playing bigger and using the new BlueStacks Android Emulator, you can now experience all the fun and fighting DomiNations has to offer on a much larger scale. You can also enjoy surfing the net and chatting with friends while never having to stop playing your favorite video game.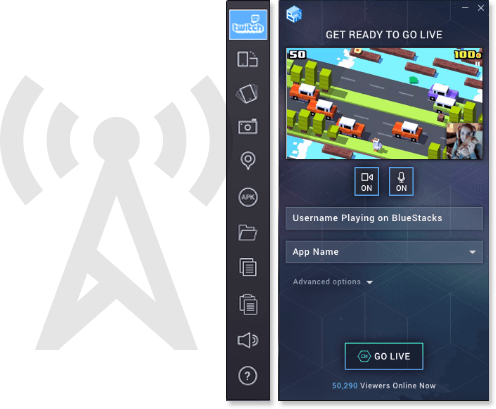 Dominate Your World With BlueStacks and twitch.tv
Twitch is the hottest gaming site on the net and each day it is growing by leaps and bounds. BlueStacks is happy to welcome one-click broadcasting of DomiNations to Twitch.tv. By streaming DomiNations to the massive Twitch community, you are joining millions of other hardcore gamers that want to change the way we game. More than just broadcasting live and uploaded gameplay footage, Twitch is a living community full of dedicasted gamers that are passionate about their games. Twitch is a place for gamers to be gamers, and now the realm of mobile gaming has been ripped wide open with BlueStacks 2.