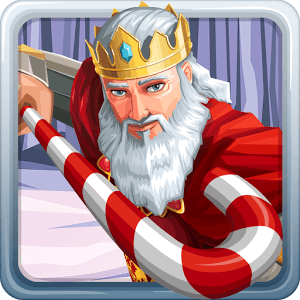 Empire Four Kingdoms
Become a mighty emperor of the four kingdoms in this
award-winning medieval MMO strategy game!
Prove your skills in a game that combines tactical PvP combat with strategic empire building and resource management.
Collect, produce and trade resources to build up your castle and expand it into a mighty fortress! Recruit a powerful army to conquer valuable territory and defend it against enemy attacks. Form alliances with friends to defeat your opponents and fight epic battles against millions of players on a giant interactive world map.
FEATURES:
♚ Build and customize your very own medieval castle
♚ Forge powerful alliances and crush your enemies in epic PvP combat
♚ Plan strategic battles with over 50 different units and tons of weapons
♚ Produce and trade resources to construct more than 60 different buildings
♚ Chat and strategize with friends in a huge community with an active online forum
This medieval strategy game will transport you back to an age when power was everything and only the strongest survived. Prove that you've got what it takes to be the mightiest and most glorious lord in all the land!
Problems & Questions: http://support.goodgamestudios.com/?lang=en&g=16
Forum & Community: http://en.board.goodgamestudios.com/empirefourkingdoms/forum.php
Facebook: https://www.facebook.com/EmpireFourKingdoms
General Terms and Conditions: https://www.goodgamestudios.com/terms_en/#terms
Privacy Policy: https://www.goodgamestudios.com/terms_en/#privacy-mobile
Imprint: https://www.goodgamestudios.com/terms_en/#imprint
* This app is completely free to play. Additionally it offers optional in-app purchases.
This game requires an internet connection.
Developer
Goodgame Studios
Category
Strategy
Last Update
November 30, 2016
Update notes
FESTIVAL OF GOLD
The golden age is upon us with this brand new long-term event! Over the next few weeks, you can collect points by completing various activities in numerous events. Participate, gain the most valuable rewards, and prove that you are not only made of steel, but also gold!
NEW GLORY TITLES
The title system is getting an overhaul! There are now 30 glory titles in the game, so you can have more glory and reach or keep hold of higher ranks and their benefits.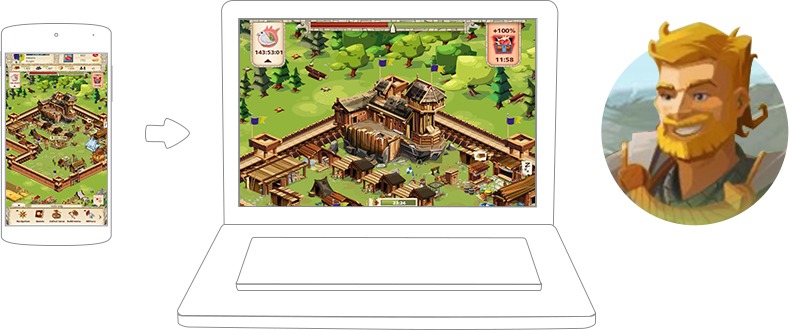 Come With Us to a Time of Power and Warriors
In a time when the only thing that mattered was power, you must do everything you can to grow your kingdom and exert your dominance over others. Join millions of players from around the globe in a battle for supremacy when you play Empire: Four Kingdoms on PC or Mac. Begin by building a fortress and laying the seeds for your future empire. As you conquer enemies and vanquish your foes, your kingdom will grow into a prosperous empire. To protect your power and your people, build up your defenses while ensuring your army is strong enough to continue showing your might to the four kingdoms. The spoils of war are great and with the riches comes even more power. Join forces to conquer more lands, or go it alone and risk everything in the name of honor. Click the lin above to begin your medieval adventure today.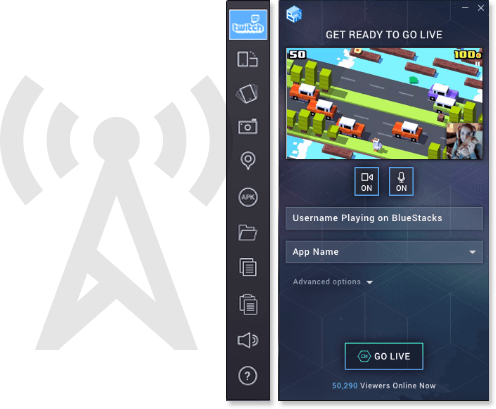 Epic Battles Deserve an Epic Stage
With the free BlueStacks 2 Android player, gamers can now share their epic battles and detailed strategies with the passionate gamers of the Twitch.tv community. Before now, this process would require extra equipment and cables, but the future of mobile gaming is here. With simple one-click controls, you can broadcast Empire: Four Kingdoms to Twitch easily. Twitch allows players to connect and discuss their favorite games and players through live and pre-recorded gaming footage. You can follow your favorite players, make new friends, and even build a dedicated and passionate following for yourself.