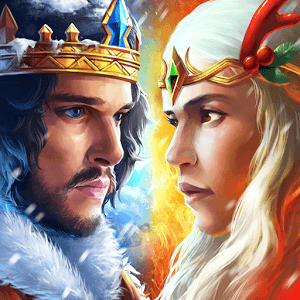 Empire War: Age of Heroes
Get Ready for the holidays - Festive updates
Enter the world of Caesar and rise from nothing to become the greatest warlord Emperor and create the most fearsome dynasty Rome and the world has ever known.
Download Empire War and live out your MMO dream. Ready your infantry, cavalry and ballistae to march and begin utilizing your skills of leadership to raid, massacre and vanquish your foes as you conquer the known world. Use your warlord and slayer skills to dominate and exert your influence over both your friends and foes. With Alexander as your inspiration, lead your civilization in a quest of expansion to ascend the throne and claim the crown and realm in this engaging, Roman age MMO battle for the throne.
Highlights
In one of the most engaging, PvP online MMO games currently in the Play Store, raise your nobility rank by completing assigned tasks to earn prestige points. Rise from the rank of citizen and grow your empire to savagely slaughter, raid and achieve world domination as Caesar and be proclaimed Emperor of all Rome.
Emulate Alexander, one of the great conquerors of history and wage brutal massacres alongside diplomacy to bend your rivals to your will. Use your military strength, featuring legionaries, cavalry and ballistae to wage crusades against players and barbarians alike before conquering the entire realm.
Remember, you are not the only one with eyes on the crown. Leave the safety of your barracks and march alongside your troops as you use effective and innovative tactics to lead your dynasty onto the battlefield as well as defend your city in an exciting and intense PvP online campaigns. Be the slayer you were born to be and force the hand of your enemies to your will or massacre and vanquish them, either way you add their names to the long list of garrisoned cities.
Will you join scores of players across the world and raise your nobility level, become the Emperor you were born to be and secure the future of your dynasty to dominate the ruthless age of Rome.
Features
As one of the top MMO strategy games in the Google Play store, Empire War is a game not to be missed. Download Empire War to enjoy:
•A free Roman-style strategy MMO war game! Channel your inner Caesar and lead your city to domination as you battle to conquer the world in this epic age of war and empires.
•Master the art of war. Increase your knowledge of warfare and train troops including, cavalry, pikemen, legionnaires and ballista, before marching to fight open battles. Marauder, reinforce, slaughter and dominate the decisions of players from across the world in PvP online wars.
•As Lord, make the key decisions crucial in Empire building and watch as your wise leadership leads the expansion of your dynasty and a rise to greatness in this Roman style war game.
•Grow your domination, raid, control and garrison multiple cities, massacre barbarians and conquer the throne of Rome as one of history's great slayers as your foes come to recognize you as their true ruler and march under your banners!
•Gameplay that includes a beautiful, Roman world complete with video, graphics, scenery, and animation of Caesar's legendary historical realm of Rome.
•Begin a quest to build a civilization from the ground up and vanquish and dominate your foes' lands and massacre their forces to make your name one that the will go down in history alongside Genghis and Alexander!
•Gain prestige to increase your nobility rank! Pass numerous milestones on the way to the ascending the throne and ultimately establishing your warlord dynasty.
•Take part in regular events and promotions to earn rich rewards to aid the development of your great slayer civilization.
•Join the Empire War Community today and become part of a large, active online fan base who are all engrossed in these savage war games.
Facebook: https://www.facebook.com/empirewarpage
Developer
FT Games
Category
Strategy
Last Update
November 28, 2016
Update notes
V4.146:
1. A new and unique Christmas themed interface to help get you in the spirit!
2. Novice Christmas promotional gift packs and unique reindeer mounts!
3. Defeat snowmen to receive awesome Christmas Material Packages!
4. Brand new avatars: Complete the Christmas related events to receive yours!
5. Numerous other optimizations
Novice Christmas Sales!(11/29/2016 12pm PST-1/2/2017 3pm PST)
Gold pack:Buy 4,200 Gold, Bonus:+2,800 Gold and Items, Special Bonus:Santa's Reindeer

The Time Has Come for You to Rule Rome
You destiny has called and you must take your place as the head of the Roman Empire. Getting to the throne will not be an easy task. You will have to use your cunning and muscle to outwit and outfight the other warlords vying for Roman supremacy. Begin by training your soldiers and building your kingdom. As you fight your way through the land, you will gain riches that can be used to make your army stronger and kingdom more fabulous.

As your kingdom grows, your tiny mobile device will not be able to contain it. Play Bigger and download Empire War: Age of Heroes on PC and Mac. By using the free Bluestacks Android Emulator, you can turn your home computer into a magical mobile gaming portal where any Android app is now available on your computer. Build your kingdom from the ground up without worrying about losing any progress or hard-won battles. Bluestacks knows what gamers want, and that's why the Bluestacks emulator automatically backs up your game data. You never know what can happen.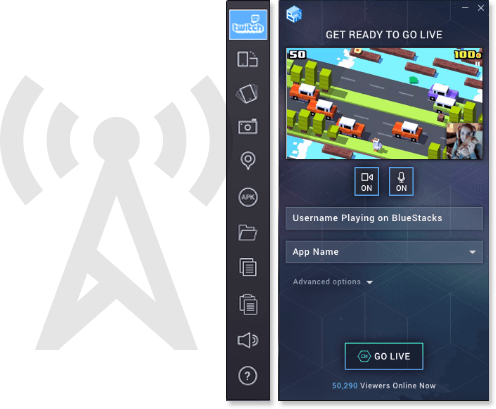 Now is the Age of You
Gaming is not the solo hobby that it has been for many years. Instead of sitting alone int heir rooms playing games, players are sharing their gaming experience and expertise with the whole through the Twitch.tv network. Twitch is a social network that gives players a chance to bond and connect while watching intense and entertaining video game footage. Users can follow their favorite players and titles to ensure they never miss a broadcast. Start your own channel and begin broadcasting Empire War: Age of Heroes to Twitch with the new BlueStacks 2.