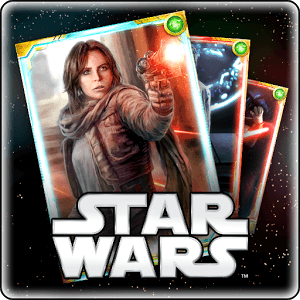 STAR WARS™: FORCE COLLECTION
Developer
KONAMI
Category
Strategy
Last Update
December 11, 2016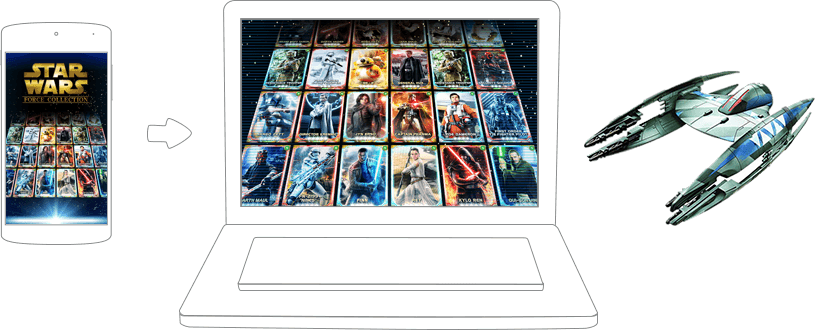 The Greatest Card Game in the Galaxy
Play Star Wars: Force Collection on PC and Mac to travel the galaxy in search of your favorite characters and vehicles from the complete Star Wars franchise. Collect cards featuring characters from all Star Wars films, including the latest blockbuster release. As you collect your favorite heroes, villains, and vehicles, you will be able to fight against players all over the world in real-time strategy duels.

Make your quest to rule the galaxy a little easier by joining or forming your own Legion. This alliance of individuals will give you the chance to participate in special Starship battles only available to Legion members. Upgrade and evolve your cards to form the most powerful teams in the Star Wars universe. Even create your dream match-ups with some of the most iconic characters in pop culture history.

Play Star Wars: Force Collection on your computer and join the greatest quest in the galaxy.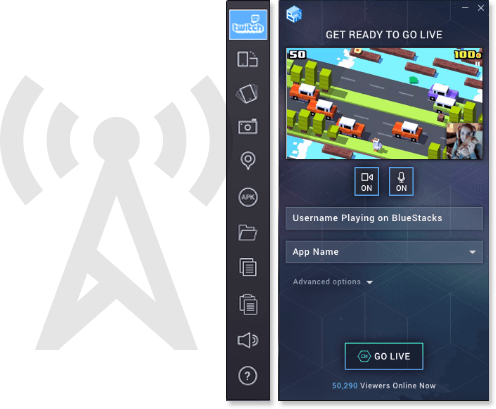 Stream Star Wars: Force Collection to Major Online Communities
The best way to enjoy Star Wars: Force Collection is with as many friends as possible. While you can text all your buddies to come over, streaming Star Wars: Force Collection to the largest online communities in the world is much more efficient and fun. When you use the new and improved BlueStacks 2 app to play Star Wars: Force Collection on Mac and PC, you can now broadcast every single match to huge sites like Facebook Live and Twitch.tv with the simple click of a button. One-click video game broadcasting - just one of the many BlueStacks Advantages.