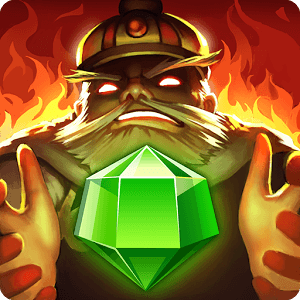 Treasure Defense
Treasure Defense: A brand new take on strategic tower defense games, and endless fun!
Can you save Atlantis from falling into the sea? Join millions of players already playing Treasure Defense, a truly Epic Strategy Game set in the Ancient Lost City of Atlantis. Construct your Defenses and call upon the Power of the Gods to save your city from clans of invaders.
Treasure Defense offers a Brand New take on strategic Tower Defense games, and endless fun!
HIGHLIGHTS:
- Days and days of game play (90 levels!)
- Build your city into an impenetrable stronghold with over 27 types of defense towers!
- Call upon the power of Ancient Gods like Poseidon, Hades, and Vulcan to defend your city from clans of invaders.
- Adapt your strategy to repel over 30 different types of enemies
Will Atlantis prevail and live on as the greatest city in history? Or will it fail and sink into the sea, forgotten forever? Only you can decide. Build defense towers, seek favor from the gods, and prepare to clash against clans of invaders, hades-bent on stealing your kingdom's magic gems!
GAME FEATURES:
1) 2-Way Defense
Clans of enemy combatants will attempt to raid your towns and reach your gems. If they make it, they will try to make it out gem-in-hand. Now you must defend your walls from both invaders and escapees!
2) Enemy Structures
You're not the only one with defense towers. The enemy clans have taken hold of structures within your realm. If you allow them to remain they will assist the enemy, but if you expend your all your resources to retake them, you will be defense-less
3) Clash in the Dark!
An exciting challenge for advanced players, repel attacks at night. Areas enveloped in darkness cannot be built on. Can you defend your city in the dark?
4) Ancient Epic Gods
Employ the help of ancient gods as you clash against swarms of enemies: Poseidon of the sea, Hades of the underworld, and Vulcan of fire. Increase your gods' abilities as you progress.
Developer
DH Games
Category
Strategy
Last Update
September 8, 2015
Update notes
Fix crash bug

Join Millions of Players Around the World and Save Atlantis
The legendary city of Atlantis is at risk of falling into the sea, but you can help stop it. Treasure Defense is an epic tower defense game unlike anything you have ever played before. Not only will you be tasked with defending the ancient city of Atlantis from invaders and plunderers, but it will be up to you to help stop this great city from falling beneath the water forever. To help you on your mission to defend Atlantis, the Gods have allowed you the ability to call upon them in your time of greatest need. Build up your defenses and save the great city of Atlantis when you play Treasure Defense on Mac and PC.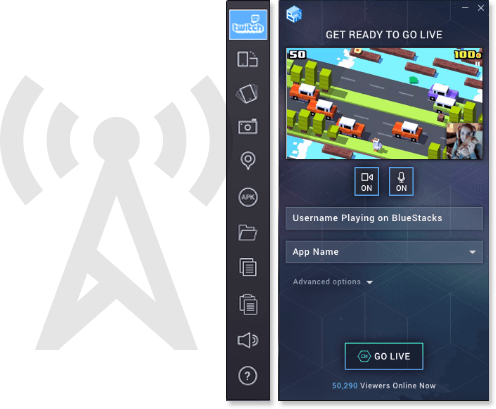 Atlantis and Twitch Combine For the First Time
Saving the city of Atlantis from becoming a sunken legend is an epic task, and it should be shared with the most epic of audiences. Show off your mad puzzle skills to thousands of Twitch users right now. Twitch is a social networking site that has based itself on showing live video game footage and broadcasts via Twitch.tv. Each day, there are more than a million live broadcasts featuring console, PC, and mobile video games. Now, you can join this growing trend when you change the game and broadcast Treasure Defense with the new BlueStacks 2 player.