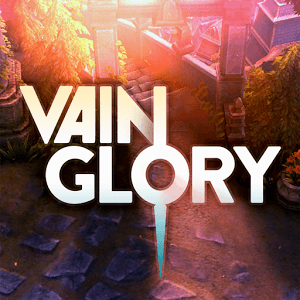 VainGlory
Welcome to the Halcyon Fold. Here, magic clashes with technology, alliances forge in the heat of combat and cunning strategy wins the day. But no one fights alone. Join with friends in free-to-play, 3-vs-3 multiplayer online arena battles (MOBA). Choose from an ever-growing roster of 25+ heroes as you battle to destroy the enemy Vain crystal. In this MOBA, you're rewarded for skill and teamwork — not for spending the most money. Fight with allies in real-time, level up your hero and unleash devastating attacks on your foes. Connect and communicate with a deep and active community of streamers and players. And find the game mode that's most fun for you — from quick 7-minute Battle Royales to competitive 25-minute throwdowns. This is the world of Vainglory.
Features:
- MOBA fun for all: both casual and Ranked game modes
- Ever-growing roster of 25+ heroes to unlock and master
- Collect cards to unlock hero skins & collect "Sunlight" for exclusive rewards.
- Precision touchscreen controls built for the mobile platform
- Stunning world with ultra-high fidelity graphics
- Deep strategy and replayability
- Real-time MOBA combat with and against bots or live players
- Party up with friends or watch matches in spectator mode.
- Powered by E.V.I.L. engine (60 FPS, sub-30ms control responsiveness)
- Deep and active community on Twitter, Twitch and reddit
"This is one of the best multiplayer experiences on mobile. Vainglory is a totally legit MOBA experience, available any time in the palm of your hand." —IGN
Developer
Super Evil Megacorp
Category
Strategy
Last Update
November 8, 2016
Update notes
NEW HERO: FLICKER
- Use fairies and moonlight to aid allies and disrupt enemies.
- Employ stealth to ambush, slow and root enemies.
- Grant stealth to your entire team with Mooncloak ultimate!
NEW SKINS
- Shiro Kage Taka III
- Sorrowblade Glaive II
- Bakuto Ringo (SE)
- Red Lantern Koshka (SE)
- Killer Bunny Rona (SE)
REPLAY & RECORD
- Watch and record match replays
- Cut, save and share your highlights!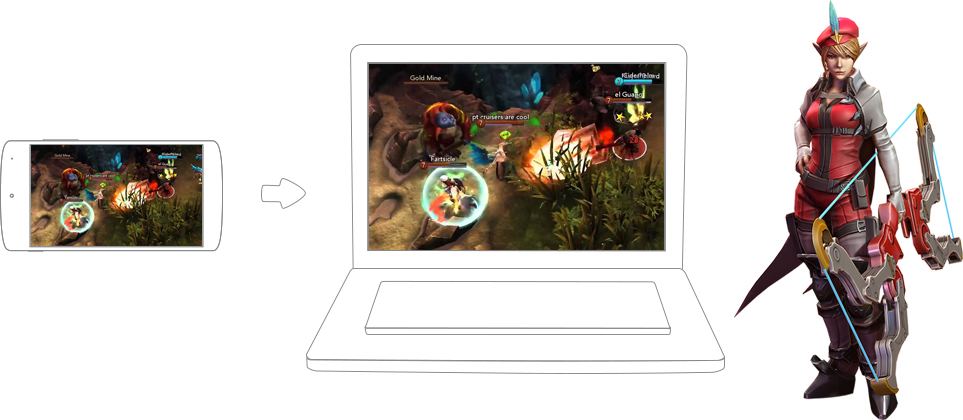 Team Up and Outplay to Master This Huge Battle Arena Game
The small start-up that is taking the gaming world by storm brings gamers one of the most action-packed MOBA games on Android. VainGlory puts players in a world where evil is set to rule and dangers are lurking in every dark corner of the world. Battle real-world players in a fight to demolish the enemy's Vain crystal. VainGlory glory is meant to bring the fun and excitement of PC games to mobile devices, but playing VainGlory on PC or Mac will allow you to truly immerse yourself in the amazing graphics and a crisp 3-D world to explore. If you don't feel like playing a full twenty-minute match, sit back and enjoy watching some amazing battles in the exclusive Spectator Mode. No matter what you look for in an MOBA game, VainGlory is sure to have it in spades. Click the link above to play VainGlory on PC or Mac right now.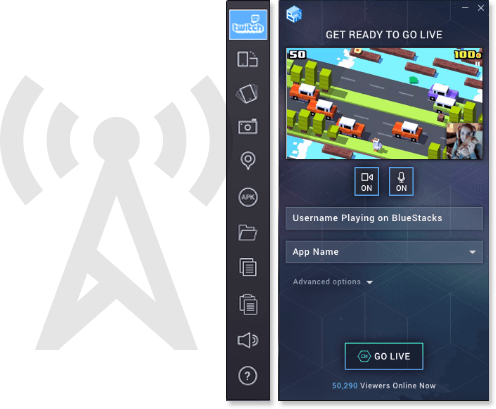 Intense PvP Action to Broadcast Worldwide
Now, instead of simply keeping your strategic prowess contained to the players of your favorite Android game, you can broadcast VainGlory to millions of gaming fans around the globe. With the free BlueStacks 2 emulator, you have one-click access to the fabulous world of Twitch broadcasting. Users can follow their favorite players and titles, chat during live streams, and make connections with other VainGlory fans. Twitch has become the largest gaming community by giving players a place to watch intense battles as they happen and chat with the players they truly love.