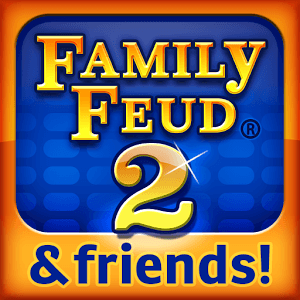 Family Feud
*** Tabby Awards Winner: Users' Choice 2015 ***
***It's time to play Family Feud 2 with your friends!***
Survey Says: Play the Sequel to the Ultimate Social Gaming experience on the go!
------------------------------------------
The all new Family Feud & Friends 2 is finally here! Enjoy stunning new graphics, all new surveys and twists allowing you to boost your scores! Find out who is the best Family Feud player by challenging your friends, family and the larger Family Feud & Friends community in head-to-head competition. Can you become the Ultimate Feuder?

Family Feud 2 features:
• The ability to directly challenge friends and family or anyone from the larger Family Feud & Friends Community
• Discover the all new Tournament mode! Play live against 7 players, become the Tournament champion and win tons of coins!
• New, stunning graphics highlighting your favorite elements of the TV show: Family Feud has never looked so good!
• Complete new set of surveys
• New power-ups to boost your chances of scoring more points!
• Enhanced predictive text input and auto spell checker to make typing answers faster than ever!
Are you up for the challenge? Try it Now for Free!
By installing this application you agree to the terms of the licensed agreements.
Developer
Ludia Inc.
Category
Trivia
Last Update
June 11, 2015
Update notes
This Summer, Family Feud 2 celebrates 4th of July with our new Independence Tournament.
Collect 4 new trophies, including Lady Liberty herself, 4 new medals and hundreds of fun, patriotic surveys! Ring in summer with fireworks, food, fun and Feud!
We have set up a few new kinds of community promotions! Be sure to like our Facebook Page for updates!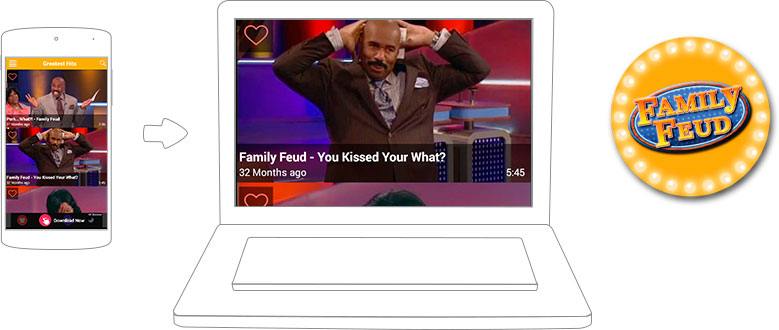 Survey Says: The Feud is Here to Stay
Family Feud has been a part of the American pop culture landscape for decades now. Bring the fun and excitement of America's favorite game show to your home computer or laptop when you download Family Feud 2 on PC or Mac. Not just another game show app, Family Feud 2 brings amazing new graphics and interesting new surveys to the table in this highly anticipated sequel. Test your knowledge of common thought against other players, friends and family with the newly added Tournament Mode. New additions to Family Feud 2 include new boosters to help you raise that score, a larger Family Feud community, and all-new surveys. Join the rest of the game lovers and fight for your position among the top Feuders in this stunning sequel.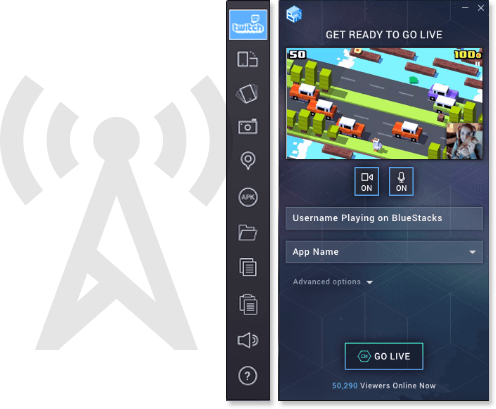 We Surveyed 1 Million People
The Family Feud is back and bigger than ever when you Play Bigger with the latest version of the free BlueStacks 2 player. Now, all users have one-click access to Twitch streaming and all of the awesomeness that comes with it. Twitch allows users to stream video game footage so millions of dedicated players can come by and enjoy watching it. Users can follow their favorite titles and players, chat while watching live broadcasts, and meet other fans of the same titles. BlueStacks 2 and Twitch working together to make gaming social again.