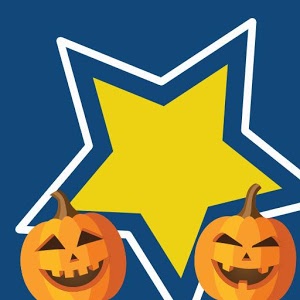 Daily Celebrity Crossword
***Featured on CBS This Morning, Wall Street Journal, Yahoo! & More***
Come get your daily crossword fix - 100% FREE. Join 4 Million+ players who exercise their brains every day with a dose of Daily Celebrity Crossword, the first daily puzzle written for today's world.
**
CLASSIC CROSSWORD FUN - FOR EVERYONE
Solve crosswords created by the world's most published crossword writers - the same people who write crossword puzzles for the world's top newspapers and magazines. Our team of 30 ALL STAR crossword writers are on a mission to create the world's BEST crosswords for you 365 days a year. Our team is led by our co-editors Trip Payne (star of the crossword documentary Wordplay) and Amy Reynaldo (author of How to Conquer the New York Times Crossword).
**
OTHER COOL FEATURES
• A crossword puzzle that YOU can solve!
• Access over 500 Celebrity Crosswords - with brand new crosswords added EVERY DAY!
• A brand new themed puzzle every day!
Movie Monday
TV Tuesday
Wayback Wednesday
Top 40 Thursday
Sports Fan Friday
Smartypants Saturday
Sunday Funday
….and many more surprise & bonus puzzles!
Play Crosswords to Celebrate Special Occasions:
• Valentine's day crossword
• Cinco de Mayo crossword
• Father's day crossword
• and many more!

Download & play for FREE today!
Questions? Comments? Bugs? Please contact android.support@zynga.com
Developer
Zynga Inc.
Category
Word
Last Update
November 3, 2016
Update notes
Version 4.20
------------------
We safely returned a few bugs to their natural environment.

Everyone Loves a Good Crossword Puzzle
Crossword puzzles have been around for much longer than any of us realize. Through all this time, there has been little to no changes made to how you solve them, but their popularity continues to grow. Now, you can have crosswords created by the top names in crossword publishing ready for you each and every day. Play Daily Celebrity Crossword on PC and Mac to try your hand at some of the most challenging crosswords to ever hit the Google Play store. Every crossword is designed by Trip Payne and Amy Reynaldo, both experts in creating crosswords. Once you install Daily Celebrity Crossword on your computer, you will have access to hundreds of Celebrity Crosswords, with new ones added every day. Each day of the week brings a different themed puzzle. Themes include Top 40, sports, and more. Daily Celebrity Crossword has become so popular, it has been featured on sites and news programs like CBS This Morning, the Wall Street Journal, and Yahoo!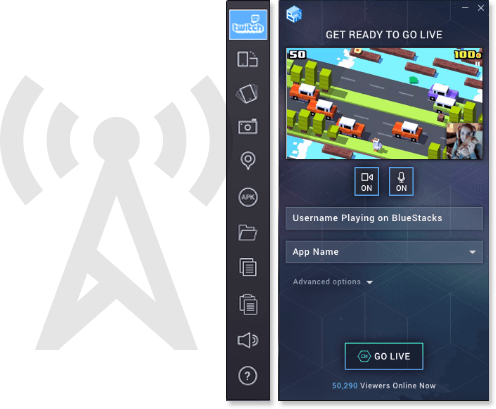 Show Your Crossword Skills to a Huge Audience
The world of Twitch is awaiting your next game on Daily Celebrity Crossword. When you use the new BlueStacks 2 player to play your favorite Android games on your computer or laptop, you are now able to show your latest conquest (or failure) to an international audience. Twitch.tv is the number one platform for players to showcase their video game footage to a wide audience. Twitch is a social media site that centers around the exciting world of gaming. No matter what games you are into, there are sure to be a number of fans and players just waiting to help you out with tips and strategies.