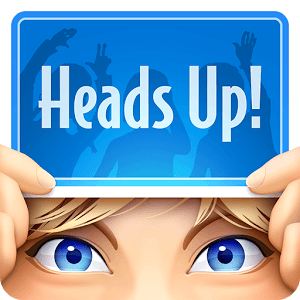 Heads Up!
Heads Up! is the fun and hilarious new game that Ellen DeGeneres plays on her show -- and now you can play it with your friends!
From naming celebrities, to singing, to silly accents -- guess the word on the card that's on your head from your friends' clues before the timer runs out!
Features:
- Play with one friend, or one hundred at the same time.
- Draw a new card simply by tilting your phone.
- Keep videos of your hilarious game play for your own amusement, or share them right to Facebook.
- Diverse categories let you challenge your smartypants friends, and entertain your kids for hours, all from one app!
With 18 themed decks to choose from, each packed to the brim with exciting gameplay cards, the fun will never stop!
Decks include:
- Celebrities
- Movies
- Animals
- Accents
- Characters
- And lots more!
Your next party, road trip or wait at the bank will never be the same.
Developer
Warner Bros. International Enterprises
Category
Word
Last Update
August 18, 2016
Update notes
Game updates and enhancements. Plus, you can now turn gameplay video recording on and off in the Settings menu.

Play Charades in the Digital Age
Charades has been around for a long time and enjoyed by countless friends and family members over those long years. In today's digital age, it seems there is just no room left for those classic games in the beeping and flashing of our lives. Luckily, we couldn't be any more wrong! Introducing Heads Up!, the new Android app that has everyone going crazy. Heads Up! features over 18 themed decks featuring topics like celebrities, Disney parks, movies, and more. To start playing, simply select a deck and show the card that appears to your friends. As they give you clues, you must guess what the card says. Share the fun to Facebook by recording videos of the hilarity or keep them for yourself. However you choose to play, Heads Up! has a perfect deck for you.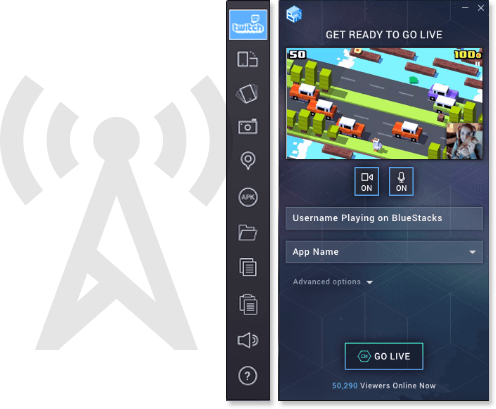 Stream Your Insane Antics Across Twitch.tv
One of the coolest features of the Android Heads Up! app is the ability to take video of your games. These videos are great to watch with friends or share on facebook, but now you have another great way to share all of your Heads Up! games. When you change the Game with BlueStacks 2, you now get one-click access to stream Heads Up! games and videos directly to the massive Twitch.tv community. Share your mobile world with the rest of the world with BlueStacks 2.