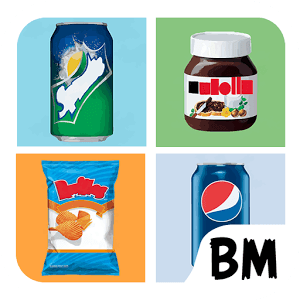 What Food?
What's the food we are looking for?
You need to find the food, look at picture and solve it.
*** INSTANT FUN ***
No registration or no complicated rules. Just install and start playing and have fun!

*** CAN YOU FIND ALL FOODS ? ***
Can you find all foods and unlock all levels? Countless foods from easy to tricky are waiting for you!

*** SIMPLE BUT VERY ADDICTIVE GAMEPLAY ***
What is the food you need to find? Look at the picture, find out what they are and write them. If you need help, reveal letters or remove letters.
Find them all and win !
Developer
Bosphorus Mobile
Category
Word
Last Update
November 3, 2016
Update notes
• You can get More Coins by watching videos!
• UI Tweaks

What Food ?
It seems that no matter where we turn, there are ads for some sort of food being shoved in our faces. Instead of simply tuning them out like usual, let's pay attention to the foods advertised and play a game. The new Android game What Food ? gives you the chance to test you food knowledge with that of the rest of the world. In each round, you will be given a photo of a certain food and then asked to guess what it is. While some of these levels are easy, there are many others that are much trickier than you would think. If you get stumped, use one of the many hints and tricks available to get you through the next round. Can you unlock all of the levels in What Food ? when you change the game with Bluestacks 2?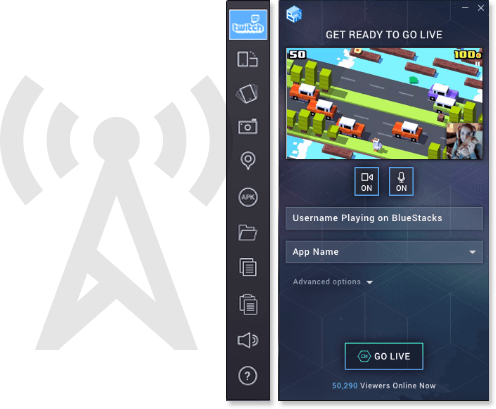 Share Your Food With Twitch
Twitch.tv is the largest social gaming site on the web with more than one million live broadcasts featured each day. These broadcasts are from players just like you that want to share their favorite games with friends and other gamers around the world. Before now, players looking to broadcast Android apps and games needed special equipment and cables, but not anymore. Now, anyone can be a Twitch broadcaster by simply clicking one button. Join the huge Twitch community and start streaming What Food ? quickly and easily with BlueStacks 2.