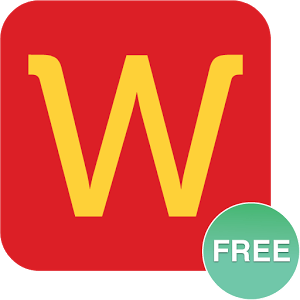 Word Up Brain Game
*Word Trek - Word puzzle game* is an addictive word game that can keep your mind engaged for hours.
The rules are simple. You need to find words hidden in a grid. Slide & drag your finger over them to solve the puzzle. The grids get larger as you progress, and the puzzles get trickier. Your word score increases, cheery characters evolve – the challenge is to take your word score from that of an Amoeba to an Alien.
Sounds too easy? Then step up and prove that you can word up to the Alien level!
Word Trek - word puzzle game has more than 600 puzzles with 3000+ words. The game's brain teasers test your vocabulary, lateral thinking & puzzle solving skills. No rush, no stress. It's a great way to challenge your brain & learn new words.
2x2 word puzzles: Exercise your ability to quickly find simple words.
3x3 word puzzles: Improve your brain's attention and crossword solving abilities.
4x4 word puzzles: Practice your ability to divide your attention and find multiple words Improve your vocabulary and spelling skills.
5x5 word puzzles: Test, improve and exercise your knowledge of word relationships.
6x6 word puzzles: Practice your verbal and nonverbal working memory to increase the span of your immediate memory.
Daily word Quest: The game gets 3 new word puzzles every day.
If you get stuck at a puzzle, you can use hints or ask your friends for help.
Pay attention to what order the words appear in the grid at the bottom of the screen. If you don't find the words in the right order, you'll get stuck!
Be mindful of what letters you choose for each word to avoid getting into dead-end situations when solving the puzzle. If that happens, just give it another try by restarting the level.
All puzzles are solvable, but only a few players have managed to solve all the word challenges. Do you have what it takes? Word Trek - Word puzzle & games, a game for a true word genius.
Developer
PlaySimple Games
Category
Word
Last Update
December 1, 2016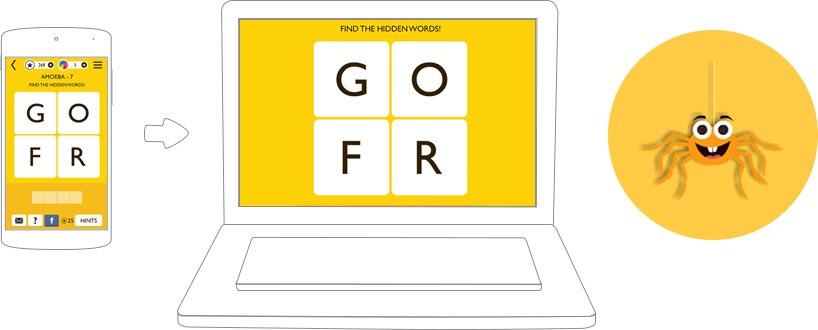 The Original is Back!
In the 1980s, there was one arcade game that managed to take the entire world by storm, and now, three decades later, our pellet chomping hero is still as popular and starring in a brand-new video game. Play PAC-MAN on Mac and PC to experience the ultimate gaming nostalgia! This new version of PAC-MAN is both new and familiar at the same time. Enjoy hours of fun chasing ghosts and chomping pellets old-school style with the classic arcade version of PAC-MAN. Tackle all new mazes and unlock even more challenging ones. Each maze will require a different strategy, so think carefully but act quickly. Show off your chomping skills by competing in global tournaments for cool prizes or breeze through some bonus rounds for an extra guy or two. The PAC-MAN we all know and love has come to Android in the best way possible. Flash back to your childhood and play PAC-MAN on Mac or PC today.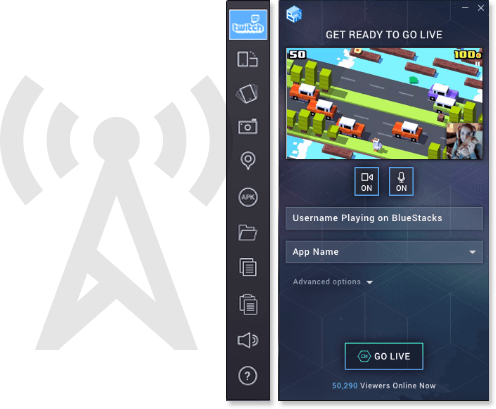 Gamers Love Watching the Classics
Dude, that is just a simple fact. Every gamer knows and respects the classics and generally enjoys watching other players take them on. Right now, there are thousands of live feeds on Twitch.tv featuring players broadcasting games from all eras and consoles. With the power of the BlueStacks Advantage, you now have one-click access to the world of Twitch broadcasting. Join millions of other gamers and app users on the largest social gaming site in the world. Follow the players you enjoy watching and chat live during broadcasts with other PAC-MAN fans from around the globe.