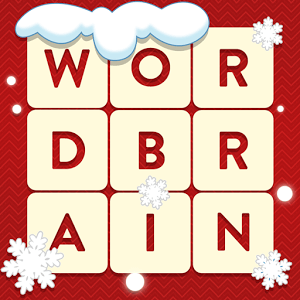 WordBrain
This is a game for the true Word Genius! It starts very easy but gets challenging quickly. Find the hidden words, slide your finger over them, and see the puzzle collapse. Do it all in the correct way and you will be able to clear the grid.
Be prepared for a very intriguing word puzzle game - sort of a Sudoku and Candy Crush Saga twist on Ruzzle and Scramble.
The game features 15 languages and there are 580 levels per language! Even the smartest word game enthusiasts will have a real challenge to complete this game. In fact, only very few have!
---------
Sometimes you tell us in reviews and emails that certain levels are impossible to solve. These aren't bugs, they are part of the challenge! Each puzzle must be solved by swiping the letters in the correct order and direction. If you don't get it right, you may end up with some tiles on the grid that you can't make into a word. If that happens, simply restart the level and try again! So think carefully with every swipe – ALL LEVELS ARE SOLVABLE!
---------
Developer
MAG Interactive
Category
Word
Last Update
December 5, 2016
Update notes
Get Ready for the holidays - Festive updates!
- Daily challenges
- Collect gifts
- Open all your collected gifts on December 25th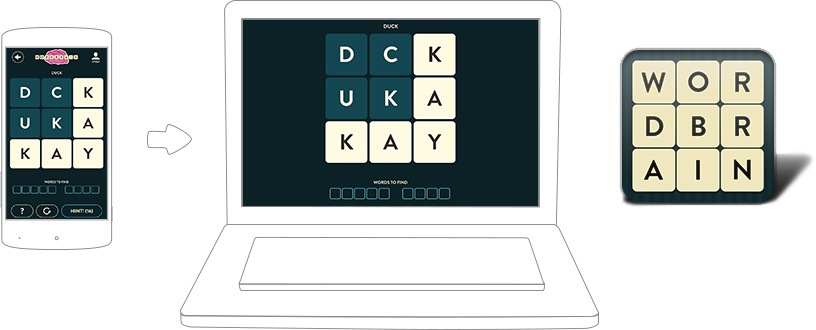 Work Out Your Brain in Minutes a Day
Your brain is like any other muscle in your body. If you do not exercise it, it will become flabby and lazy. A great way to exercise your brain is with simple brain teasers and word games. WordBrain is your answer to the brain exercise dilemma. Every puzzle features hidden words that you must find and slide to reveal. Be careful, if you make a move in the wrong order, you will end up with an impossible puzzle. Every puzzle is solvable, but it is not going to be easy.

To solve each of the hundreds of puzzles featured in WordBrain, you will need to take your time and think things through. Unfortunately, your mobile battery does not have the same patience as you. Instead of worrying about losing battery life while you try to figure out some of the most complicated word puzzles ever created, download the free Bluestacks Android Emulator tool and play WordBrain on PC or Mac any time you want. Besides saving your battery life for when you actually need it, the new Bluestacks app for Mac and PC will also cut down on data plan overages that can add up to large fees.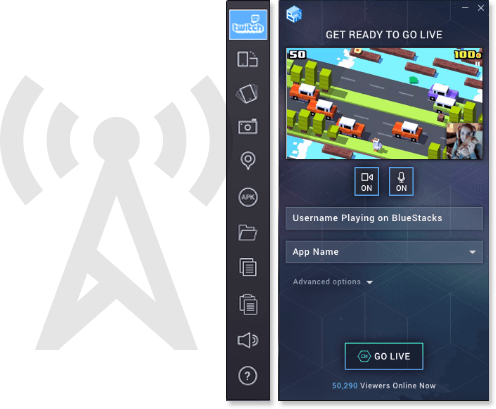 One-Click Access to Twitch Broadcasting is Now a Reality
Twitch broadcasting is a great way to enjoy your favorite video games with other passionate fans. Users come to Twitch to broadcast WordBrain and other Android games for players all over the world to watch. Besides streaming their own video game footage, they can watch other feeds, follow some of the biggest names in gaming, and chat with broadcasters and players live during streams. Change the game and make your mobile world the things of legend with the most convenient Twitch broadcasting controls ever in the new BlueStacks 2.