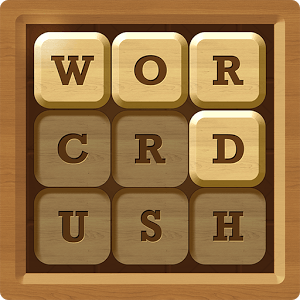 Words Crush: Hidden Words!
Here comes the
KING
of
BRAIN TEASERS
from the maker of "Roll the Ball: slide puzzle", "Block!" & "Pipe Lines : Hexa".
FIND HIDDEN WORDS!
Let's start great words puzzle game!
Having a fun by playing addictive levels as discovering brand-new words!
Once you begin to play, you will be unaware of the passage of time!
The aim of the game is to find all hidden words.
With this game you can easily improve your vocabulary, concentration and spelling skills.
Challenge yourself with this fun and addictive FREE word search game.
GUESS THE WORD, FIND THEM and CRUSH ALL!
We recommend you scramble with friends.
HOW TO PLAY
• Words can be vertical, horizontal, diagonal and even backwards.
• Simply swipe your finger over a word to select it.
• If you've found a valid word it will remain highlighted and marked on the word list as found.
• Find all the words in the list to complete the level.
• Faster you find words higher the score & ranking.
FEATURES
• Simple and Easy!
• FREE Daily Puzzle
• Five Mode : EASY, NORMAL, HARD, EXTREME, VARIETY
• QUEST contents
• Daily bonus rewards
• Free 20 hints, at the first game
• Great exercise for the brain
• Data Sync with Facebook account
• Support both Phones and Tablets.
• FREE Update!
NOTES
• Enjoy the game with various devices (Phones and Tablets).
• "Words Crush" contains banner, interstitial and video ads.
E-MAIL
• contact@bitmango.com
HOMEPAGE
• https://play.google.com/store/apps/dev?id=6249013288401661340
FACEBOOK
• https://www.facebook.com/BitMangoGames
Last, but not least, a big THANK YOU goes out to everyone who has played "Words Crush!"
Developer
BitMango
Category
Word
Last Update
November 23, 2016
Update notes
Version 2.0.9 Note
• Performance Updates and Optimizations
Thank you.

Increase Your Vocabulary and Have a Blast
Word games are one of the best ways to work out your brain, increase your vocabulary, and simply have a fun time. Join millions of other Android users and build your brainpower with Words Crush: Hidden Words! on PC and Mac to find thousands of words. Words Crush: Hidden Words! is more than just another word game. This King of Brain Teasers gives its users a chance to challenge themselves with progressively challenging hidden word puzzles. Play through five different play levels from easy to extreme to keep your wits sharp. Unlock bonus rewards and complete quests to earn even more loot. Connect your favorite social media account to play with and challenge your friends.

We all want to be smarter, and now we can all have the time and access to brain exercises. Play Words Crush: Hidden Words!on PC or Mac and make sure you can work out your gray matter any time you want.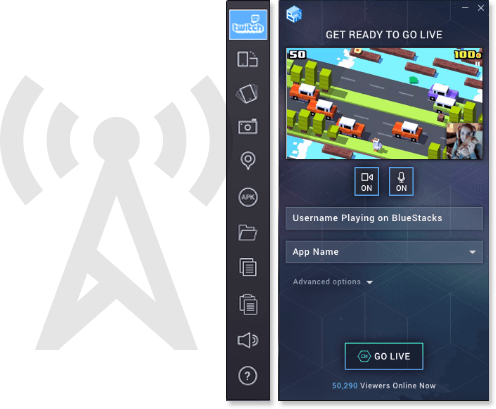 Think Your Smart? Show It Off.
What's the point of being really smart if nobody knows about it? Don't keep your great vocabulary and amazing hidden word skills to yourself anymore. Now, when you use BlueStacks 2 to play Words Crush: Hidden Words!on PC or Mac, you get the easiest Twitch broadcasting controls ever. Simply click one button and begin streaming your Android games and apps directly to the largest network of gamers and app lovers in the world. Twitch.tv is the place to find other Words Crush: Hidden Words! fans and watch some great players take on some crazy challenges.