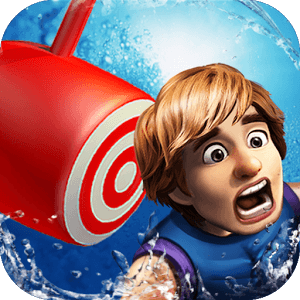 Amazing Run 3D
Amazing Run is the #1 action adventure game show with 3D graphics and realistic physics. Feel the speed as you negotiate your way through obstacles in this unique sports game!
Amazing Run offers a series of challenging obstacles for you to navigate and complete. Run, climb, jump, crawl, and swim your way through 4 beautiful and challenging environments. The pace goes from fast to relentless with the aim of testing your speed and endurance. There's no time to waste, but how many stages can you survive?
Game Features:
– Colorful and vivid 3D graphics
– 4 gorgeous organic environments with 40 well designed levels
– Choose from 4 contestants and customize them the way you like
– 50+ obstacle elements and 27+ achievements
الشركة المطورة
Words Mobile
الفئة
رياضة
آخر تحديث
٧ سبتمبر، ٢٠١٦
ملاحظات التحديث
v1.0.7: Fixed some minor bugs of the game. Thanks.

The Time Has Come for You to Rule Rome
Amazing Run 3D is the craziest game show ever created, and you are its newest contestant. Run through challenging obstacle courses featuring a lot of different traps, hits, and bumps. Run, fight, and climb your way through all of the obstacles to unlock more than 25 achievements, and bragging rights to your friends, of course. As you run, the challenges will get more difficult to test your courage and strength. Can you handle what Amazing Run 3D is throwing at you?

To make the course a bit easier, play Amazing Run 3D on PC and Mac by downloading the new BlueStacks Android Emulator. With the Bluestacks program, your computer becomes an Android gaming monster with access to thousand of titles. No more are you stuck with your tiny mobile device, Now you can play bigger and enjoy everything that Amazing Run 3D has to offer right on your computer. Enjoy better controls, improved sound quality, and a much larger playing area.