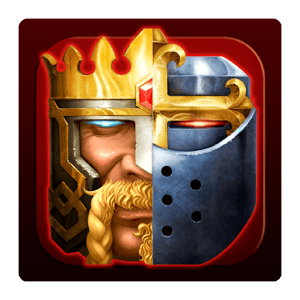 Clash of Kings
Looking for action? We got it all right here in Clash of Kings!
Epic clashes, monumental throne battles, miraculous dragon fights and so much more!
Clash of Kings is an award winning real time strategy MMO game where you battle to build an empire, become King and take control of a kingdom! If you like PVP games or multiplayer games, you'll love this base building, fighting game where you must fight to survive!
Put your strategic mind to test against combatants from across the globe in this worldwide MMO game.
Download Clash of Kings now and join millions of players from around the world!

CLASH OF KINGS FEATURES:
Online Multiplayer PVP war battles
- Play PVP online against millions of other players
- Train massive armies and lead them into epic battles
- Attack enemies, conquer their castles and plunder their resources
- Attack and occupy the Throne to become the King
MMO universe with massive online battles
- Enter an amazing online world where kingdoms battle for control of a PVP fantasy kingdom
- Amazing world map to explore with lots of PVE monsters to defeat
- Real time resource management
- Talk to your friends with 1-on-1 messaging, kingdom chat and alliance chat
Real time strategy and leveling
- Fight and level up your Lord
- Forge amazing weapons and armor for your Lord as you level up
- Craft new equipment sets, equip magical items such as Dragonglass to increase attributes.
- Increase your stats with the college, and research technologies
Battle for the Throne
- Compete against your kingdom and battle for the throne
- Attack and occupy the Throne to become the King
- Become the king and rule the kingdom. Inspire your allies and destroy your enemies
- Give buffs and special titles to players in your kingdom, as well as kingdom buffs
Dragon Campaign and Ancient Battlefield
- Compete in massive staged PVP battles and competitions
- Battle against players from other kingdoms, fight for the pride of your kingdom
- Win massive in game rewards from the matches
Experience the thrill of battle and victory in the tremendous world of Clash of Kings!
Unite to create massive alliances and dominate your foes. Fight to become King and rule the lands in the action packed world of Clash of Kings.
Connect with Clash of Kings!
Facebook: https://www.facebook.com/Clash.Of.Kings.Game
Google+: https://plus.google.com/communities/102750039774058615160
Twitter: https://twitter.com/ClashOfKingsCOK
YouTube: https://www.youtube.com/ClashofKingsGame
Autor
Elex Wireless
Kategorie
Strategie
Poslední aktualizace
3. prosince 2016
Předmět aktualizace
Hero Equipment
1. Now the Heroes can put on equipment, the equipment will bring extra bonuses to the heroes.
Land of Trials Event
Troop Balance Adjustment
1. The chance of a Combo Attack made by the Prestige 5 Archers has been reduced slightly.
2. The Damage of the Swipe attack from the Prestige 5 Pikeman has been increased.
Hero Feature Optimization
Exile Tower Optimization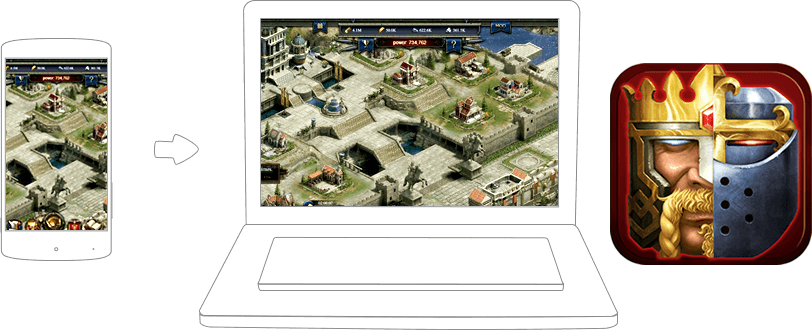 Nárokujte si Trůn pomocí Bluestacks
Ve hře Clash of Kings, jste jedním ze sedmi vůdců, načež vaším cílem je ovládnout všech sedm království světa. Nejprve však musíte z ničeho vytvořit království a s tím i nejsilnější armádu na planetě. Tato strategická hra, která se odehrává v reálné čase, není nic jako jste mohli vidět předtím a může se chlubit tisíci nadšenými hráči po celém světě. Pokud si věříte, že máte nato nárokovat si trůn a stát se tak jedinečným králem, neváhejte a stáhněte si hru Clash of Kings ještě dnes.

Tato aplikace pro Android je ještě záživnější pokud ji hrajete na vašem počítači pomocí nového BlueStacks Android Emulátoru. Tento bezplatný program dovoluje hráčům prohledat rozsáhlou Google Play knihovnu a stahovat jejich oblíbené hry a aplikace přímo na jejich počítač. Přestaňte plýtvat vaše data z mobilního internetu nebo zbytečně zahlcovat vaší pamět telefonu. Hraní Clash of Kings na PC a Macu je ještě snadnější s pomocí vaši počítačové myši. Během hry na počítači můžete také souběžně chatovat s přáteli nebo surfovat na internetu a užít si tak více svou hru.