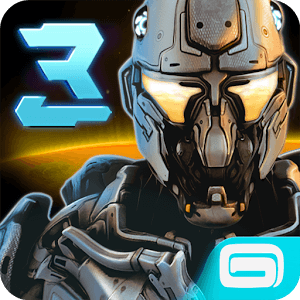 NOVA 3: Freedom Edition
Der fesselndste und eindrucksvollste Sci-Fi-FPS für Smartphones ist zurück! Kämpfe um das Überleben der Menschheit!
Vier Monate sind vergangen seit Kals Sieg über die Volteriten, der Ermordung Präsident Folsoms und der Kapitulation der Kolonien.
Kal Wardin hat sich seitdem versteckt gehalten, aber ein verzweifelter Hilferuf von Yelena ruft ihn zur Erde zurück…
• Eine epische Story: Die Menschheit kehrt nach 10 Jahren im Exil endlich zur Erde zurück! Kämpfe dich durch 10 Level: von der kriegsgeschundenen Erde bis zur vereisten Volteritenstadt.
• Vielfache Waffen/Extras: Renne, schieße, steuere Fahrzeuge und einen Mecha und besiege deine Feinde!
• 12-Spieler-Schlachten in 7 Mehrspielermodi (Kontrollpunkt erobern, Jeder gegen jeden, Fahne erobern…) auf 7 Karten
• Zum ersten Mal können mehrere Verbündete im selben Fahrzeug fahren und Zerstörung auf dem Schlachtfeld anrichten.
_____________________________________________
Besuche unsere offizielle Webseite: http://www.gameloft.com
Folge uns auf Twitter: http://glft.co/GameloftonTwitter oder werde Fan auf Facebook: http://facebook.com/Gameloft für mehr Infos zu kommenden Spielen.
Sieh dir unsere Videos und Spiele-Trailer auf YouTube an: http://www.youtube.com/Gameloft
Entdecke unseren Blog: http://glft.co/Gameloft_Official_Blog für die aktuellsten Informationen über Gameloft.
Datenschutzrichtlinien: http://www.gameloft.de/datenschutz/
Nutzungsbedingungen: http://www.gameloft.de/bedingungen/
Lizenzvereinbarung für Endanwender: http://www.gameloft.com/eula/?lang=de
Entwickler
Gameloft
Kategorie
Action
Letztes Update
12. Februar 2015
Update-Benachrichtigungen
Geringfügige Probleme behoben.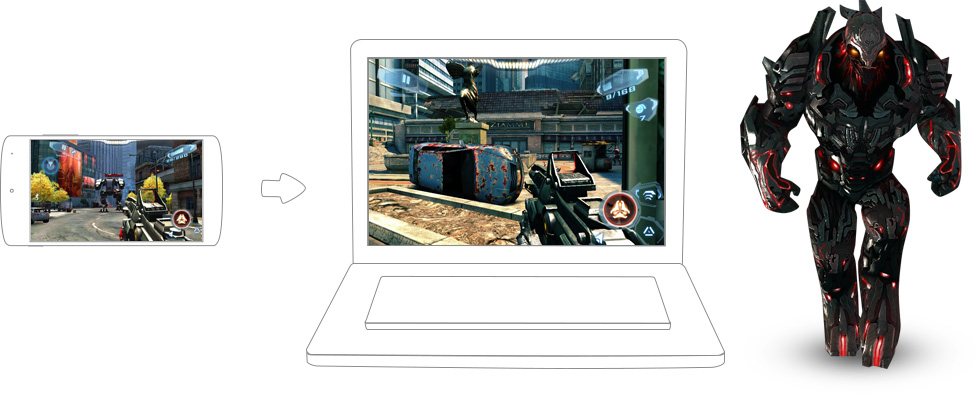 Help Mankind Reclaim Earth in This Intense Sci-Fi Epic
Mankind left earth many years ago and has returned to find it overrun. Now you must battle across the galaxy to save humanity. Play N.O.V.A. 3: Freedom Edition on PC and Mac to experience stunning 3D visuals and realistic battle sounds. Play through a variety of solo missions or join up with fighters from all over the globe in many different multiplayer game modes. You are humanity's last hope. Don't let us down.

To save humanity, you are going to have to do battle with a lot of mean and nasty creatures. Play N.O.V.A. 3: Freedom Edition on PC and Mac to unlock more features and special advantages over other players. Enjoy a more immersive gaming experience with 3D graphics that are crisp and clear on your computer screen and a sound quality far superior to your mobile device. School your competition by using your mouse for better control and aim while your home internet connection gives you faster response times and gameplay.