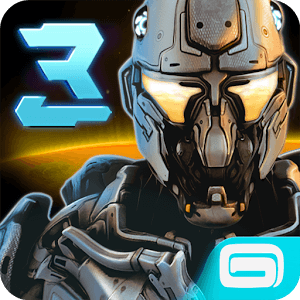 NOVA 3: Freedom Edition
Waralaba FPS sci-fi paling canggih & keren di ponsel pintar kini sepenuhnya gratis! Berjuanglah demi keselamatan umat manusia!
Empat bulan berlalu sejak Kal Wardin mengalahkan Volterite, Presiden Folsom terbunuh, dan koloni yang terkepung menyerahkan diri kepada Protektorat Volterite.
Sejak itu, Kal bersembunyi, namun permohonan penuh keputusasaan dari Yelena memanggilnya kembali untuk menyelamatkan Bumi dan umat manusia...
• Alur cerita yang epik: Manusia akhirnya kembali ke Bumi setelah bertahun-tahun diasingkan! Berjuanglah di 10 level keren melintasi galaksi, dari Bumi yang hancur hingga Volterite yang beku.
• Senjata & kekuatan multipel: Lari, tembak, kemudikan kendaraan dan robot untuk mengalahkan kawanan musuh.
• Ikuti pertempuran 12 pemain dalam 7 mode multiplayer (Raih Poin, Gratis untuk Semua, Ambil Bendera, dsb) di 7 peta yang berbeda.
• Untuk pertama kalinya, sekutu multipel bisa melompat ke dalam kendaraan yang sama dan menyebarkan kerusakan di medan laga.

_____________________________________________
Kunjungi situs resmi kami di http://www.gameloft.com
Follow Twitter kami di http://glft.co/GameloftonTwitter atau like Facebook kami di http://facebook.com/Gameloft untuk mendapat informasi mengenai game yang mendatang.
Lihat video dan trailer game kami di http://www.youtube.com/Gameloft
Temukan juga blog kami di http://glft.co/Gameloft_Official_Blog untuk melihat Gameloft lebih detail.

Kebijakan Privasi: http://www.gameloft.co.id/privacy-notice/
Ketentuan Penggunaan: http://www.gameloft.co.id/conditions/
Perjanjian Lisensi Pengguna Akhir: http://www.gameloft.com/eula/?lang=id
Pengembang
Gameloft
Kategori
Laga
Pembaruan Terakhir
12 Februari 2015
Catatan pembaruan
Kesalahan kecil diperbaiki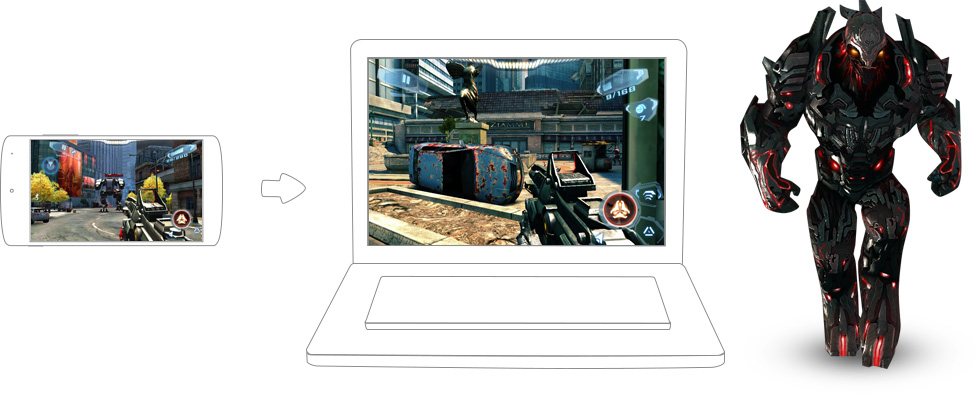 Help Mankind Reclaim Earth in This Intense Sci-Fi Epic
Mankind left earth many years ago and has returned to find it overrun. Now you must battle across the galaxy to save humanity. Play N.O.V.A. 3: Freedom Edition on PC and Mac to experience stunning 3D visuals and realistic battle sounds. Play through a variety of solo missions or join up with fighters from all over the globe in many different multiplayer game modes. You are humanity's last hope. Don't let us down.

To save humanity, you are going to have to do battle with a lot of mean and nasty creatures. Play N.O.V.A. 3: Freedom Edition on PC and Mac to unlock more features and special advantages over other players. Enjoy a more immersive gaming experience with 3D graphics that are crisp and clear on your computer screen and a sound quality far superior to your mobile device. School your competition by using your mouse for better control and aim while your home internet connection gives you faster response times and gameplay.