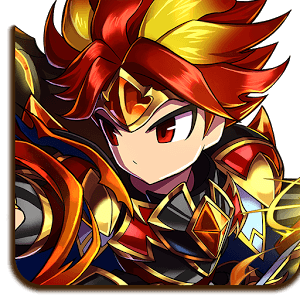 Brave Frontier
Join us as we celebrate 3rd Anniversary milestone with an array of commemorative content and exclusive in-game rewards to thank you for your support! Follow us on Social Media with official hashtags: #BFGlobal3rdAnniversary #3BraveYearsAndMore
*******************************************************
Hundreds Of Heroes. Millions Of Players. Be A Legend Now!
Explore the land of Grand Gaia and save it from the evil hordes of the corrupted god in this epic mobile role-playing game. As powerful summoners, you have the ability to conjure powerful demigods, brave warriors and majestic beasts to fight for you!
FEATURES
* 500 over legendary heroes and beasts of different rarities and elemental strengths to collect, evolve and summon – All beautifully pixel-crafted, with their own battle style and unique Brave Burst attacks!
* Hundreds of missions to be fulfilled in addictive turn-based, action-packed combat! Form strategic battle squads and combos to deal extra damage and fight formidable bosses.
* Colosseum and PVP Arenas for accomplished summoners to combat in. Climb in Ranks and cut down your opponents to earn Battle Points for prestigious items and rewards!
* Enjoy regular fresh new challenges at the Vortex Gates, Frontier Gates, Grand Quests, Raid Battles as you log on!
* Upgrade resource fields in your town and harvest materials from them to synthesize potions or craft powerful equipment!
* Join fellow players in Guilds to participate in competitive events and bring it to greater heights to obtain Guild-exclusive heroes and skills.
We have over 30 million downloads from players all over the world and counting! From the bottom of our hearts, thank you!
REVIEWS
"Brave Frontier provides a variety of RPG elements we've come to know and love." – Appinvasion.com
"Brave Frontier definitely has its sights set on giving mobile gamers nostalgic feelings of the JRPGs of bygone days." – Gamezebo
NOTICE: Brave Frontier is completely free to play. However, some in-game items can also be bought for real money.
SUPPORT
Having technical trouble adventuring in Grand Gaia? We're glad to help! Visit and contact us at our site: https://www.gumisupport.com/hc/en-us
PRIVACY POLICY
http://gumi.sg/privacy-policy/
TERMS OF SERVICE
http://gumi.sg/terms/
WEBSITE
http://gumi.sg/
SOCIAL NETWORK
Facebook: facebook.com/BraveFrontierGlobal
Twitter: @ bravefrontiergl
IMPORTANT NOTICE
** Device with a minimum of 1GB RAM is recommended. Performance is not guaranteed on devices with less than 1GB RAM.
** 800 MB free space in phone internal memory is recommended to install the game with all of the downloadable contents.
** Contact us on www.gumisupport.com for further help on technical issue.
Creatore
gumi Inc.
Categoria
Azione
Ultimo Aggiornamento
12 dicembre 2016
Note di Aggiornamento
* Guild Raid Battle Beta Early Access
* Guild Hall added functionality to Search and Invite Players
* Fixed crash bug when swapping unit position in battle
* Various UI fixes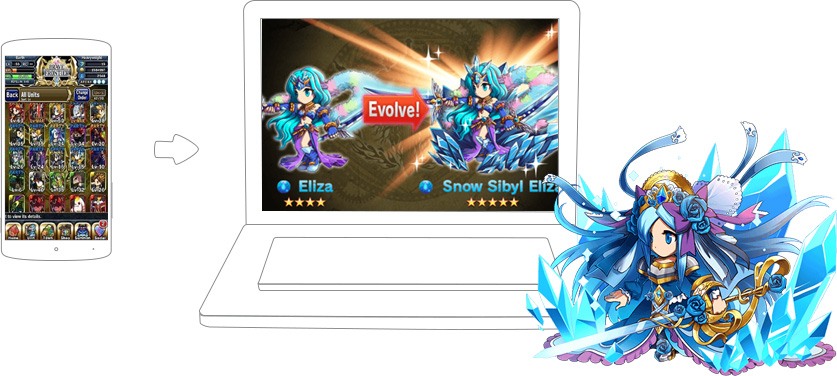 Gioca al top RPG mobile, Brave Frontier, proprio dal tuo PC
Qualsiasi gamer che gioca da molto tempo si ricorderà i bei vecchi tempi del classico gioco di ruolo. Giochi come Final Fantasy o The Legend of Zelda che hanno aperto la strada ai moderni giochi di ruolo sembrano aver fatto la fine dei dinosauri. Fortunatamente per i veri appassionati di giochi di ruolo, Brave Frontier è qui per salvare la situazione. Questo gioco di ruolo classic style oppone una squadra di potenti eroi al temuto dio caduto, Maxwell. Come tocco aggiunto, i giocatori possono raccogliere ed estrarre risorse dalle loro città in modo da creare armi speciali e pozioni.

Giocare a questo gioco di ruolo appasstionante dal piccolo schermo del tuo tablet, smartphone o altro dispositivo mobile non è di certo divertente. Invece, Play Bigger e scarica Brave Frontier sul PC usando l'applicazione gratuita di Bluestacks Emulatore Android per il tuo computer o laptop. Con questo amabile strumento, puoi installare Brave Frontier su Windows XP, 7 ed 8, così come quasi qualsiasi altra app che puoi trovare nello store Google Play. Guarda la vera ricchezza dell'arte old-school e degli eroi in pixel mentre porti la tua avventura sul tuo PC.
Davvero non sappiamo come spiegarti quanto sarà migliore la tua esperienza di gioco con Bluestacks Emulatore Android gratuito, ma questi screenshots ve lo possono mostrare. Se sei pronto per combattere dei malvagi e riportare la pace nel tuo regno, allora scarica Brave Frontier sul PC oggi.