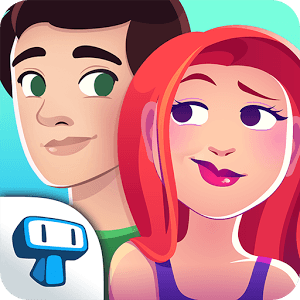 Dear Diary
Destiny is one tricky thing, isn't it?
What if you could be its master? Meet Anna Blake, a girl who is making her way through highschool, and help her make life changing decisions. Every choice you make will interfere directly in Anna's fate… And that's kind of awesome! Sneak peek at Anna's diary and join her in all the amazing adventures!
Rick - the handsome and popular football player - or Martin - the smart and cute guy? Red or blue dress for prom night? Even harder: going or not going to the prom and with whom?! Studying or going out? Kissing or waiting? Tough decisions... What about a little help with that?
~~~~~~~~~~~~
HIGHLIGHTS
~~~~~~~~~~~~
♥ New challenging way of reading and interacting with a story
♥ Different endings depending on your choices
♥ Don't worry: when the story ends, you can go back in time and choose differently. Can you discover every possible ending for Anna's story?
♥ Beautiful doodle art
Life can be very challenging. Will you leave Anna by herself?
Please note! This game is free to play, but it contains items that can be purchased for real money. Some features and extras mentioned in the description may also have to be purchased for real money.
Ontwikkelaar
Tapps Games
Categorie
Simulatie
Laatste update
13 juni 2016
Opmerkingen over update
Ready for a brand new tale? Logan tells a funny little story - yes, it's Logan's diary!
We also made a lot of improvements to make your reading experience better.
Have fun!
If you like playing Dear Diary, don't forget to leave us a new rating or review. It helps us a lot!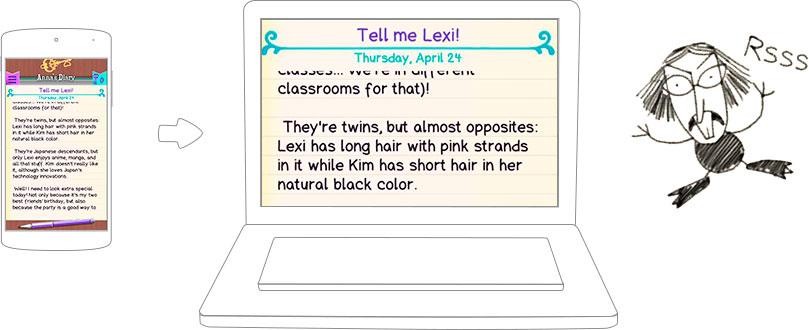 Anna's Lot is in JOUW Handen
Alsof het nog niet moeilijk genoeg was om je eigen levensbepalende beslissingen te nemen wil Anna nu ook nog eens dat je haar helpt grote (en minder grote) beslissingen te nemen. Neem een kijkje in Anna's dagboek met de nieuwe Android game Dear Diary en help haar. Elke beslissing die je maakt zal Anna's leven beïnvloeden. Geniet van de kunstwerken die je tegenkomt terwijl je alle eindes van Anna's verhaal probeert te vinden. Je hebt nog nooit een verhaal als dit gelezen.

Nu kun je Dear Diary op de PC of Mac spelen om Anna te helpen wanneer je maar wil. Alles wat je moet doen is op de link hierboven klikken om gratis de BlueStacks Android Emulator te downloaden. BlueStacks is een handig programmaatje dat je computer de mogelijkheid geeft bijna elke Android game te draaien. Maak zorgen maken om mobiele datakosten verleden tijd. Speel Dear Diary op de Mac of PC en neem de tijd zodat je zeker weet dat je de juiste beslissing neemt voor Anna. Spaar de batterij van je mobiele apparaat voor momenten dat je hem echt nodig hebt.