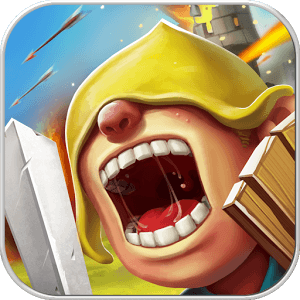 Clash of Lords 2
A top 10 strategy game all around the world!
4.5 stars! A top-rated game!
A new age is dawning in Clash of Lords 2. Your favorite wild bunch of Heroes are ready for action as the ultimate mobile strategy game continues to grow! Take their powers to the next level with the discovery of Enlightenment! Do your Heroes have what it takes to discover their untapped ancient powers?
Clash of Lords 2 is a strategy game with fun and innovative new twists on the genre. Recruit from over 40 Heroes and their squads of mercenaries, build a base to withstand attack, and play with your friends and against your foes in ten PvE and PvP modes. Get ready to Clash!

Game Features:
✔ You control the action! Activate Heroes' battle skills in real time!
✔ Pair Heroes and Troops in the all-new Mercenary mode!
✔ Play Your Way! With ten PvE and PvP modes, there's always something fun to do!
✔ Fight with your friends! A robust Guild system lets you battle alongside (or against!) your allies!
✔ Free to Play! Log in to Clash of Lords 2 every day for free Heroes and Jewels!

Note: This game requires an internet connection to play.
Visit our Facebook Fanpage at: https://www.facebook.com/clashoflords2
Developer
IGG.COM
Category
Strategy
Last Update
November 9, 2016
Update notes
Version 1.0.217 Updates:
1. Enlightenment Available: Toxic Shaman & Pan Goli.
2. Unlocked Evolution: Glory Priestess & Air Elite.
3. New Thanksgiving events added.
4. Chiron, Berserker & Bullhead added to Hero Card Shop.
5. New level added to Alchemy Workshop.
6. More Heroes can be salvaged for Magic Powder.
7. New season rewards in Coliseum. Fame has been reset.
8. Guild Bot added to Training Grounds.
Need more help? Email help.lords.en@igg.com with your IGG ID, we'll reply to you immediately!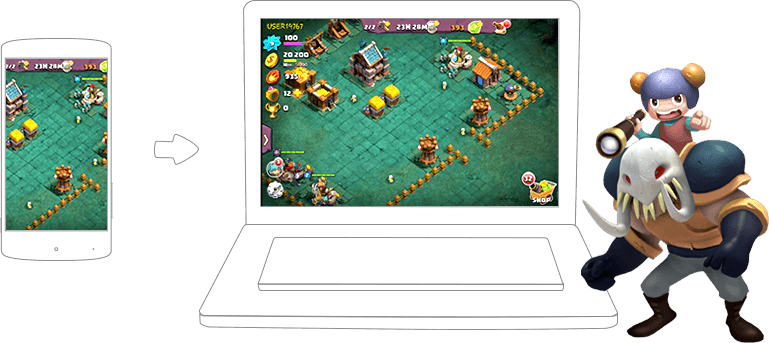 Clash with Lords from Around the Globe Today
Coming off the heels of one of the most popular Android games is Clash of Lords 2. This highly-anticipated sequel is more than a simple carbon copy of the original. New features have been added that will help you build a powerful army and defend your kingdom against attacks. You can now evolve your Lords into more powerful versions and there are even more Lords to choose from. Command your forces through several challenging solo missions, or test your skills against other Lords in intense PvP battles.

Clash of Lords 2 is a great game to play on your mobile device, but the images can be hard to see on such a tiny screen. Even worse, you may waste time clicking on the wrong building or army unit when your fingers are so much larger than the graphics. This problems is now a thing of the past thanks to the new BlueStacks Android Emulator. This free program allows you to search the Google Play store and download almost any app right onto your home computer. To begin, simply click the download button at the top of the screen now.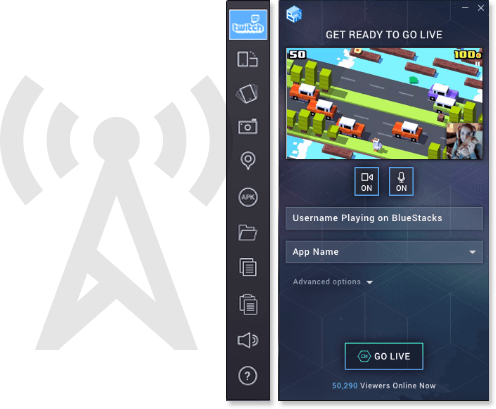 Clash With the Entire World
The battles in Clash of Lords 2 are more epic and awe-inspiring than the first time around, but they can also lead to tougher defeats and loss of resources and goods. This is the exact type of situation that the folks at Twitch.tv have created their website for. Now, gamers a place to go to watch other players win tough battles or show hidden secrets. They can even follow their favorite games and gamers while creating their own list of followers and new friends. With BlueStacks 2, users can now stream Clash of Lords 2 on Twitch.tv with easy to use controls and access.