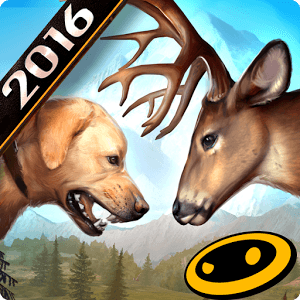 Glu
Action
Last Update December 20, 2016
Track, stalk, and kill your prey with Deer Hunter on PC!
There is nothing like the challenge of tracking and hunting your very own wild beast. When it is just you and the crisp morning air out in the forest, that is the most exhilarating feeling. For those hunters who can't wait for deer season, or just do not feel like getting up early in the morning to go hunting, Deer Hunter has arrived for Android devices.
This action packed hunting game is one of the most popular and longest running hunting games around. In each level, it is just you against the wild animals. Watch and wait for the right time to make your move and then BANG! One shot is all it takes. When playing this addictive video game on your smartphone or mobile device, it becomes difficult to see where the animals are on such small screens, making a clean head shot almost impossible. Install the free Bluestacks Android Emulator and you can download Deer Hunter on PC, and a whole host of other top rated games and apps.