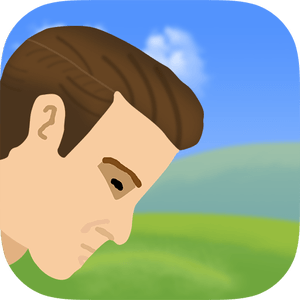 Play Flippy Wheels on PC
Developer
TottyGames
Category
Adventure
Last Update
2015-11-12

Download Flippy Wheels on PC or Mac
The craziest Android racing game is now available to download on your home computer. Flippy Wheels using ragdoll-style physics and crazy obstacles to challenge your racing skills. Drive your choice of vehicles through countless race tracks created by other Flippy Wheel users. Watch out for wrecking balls, giant explosions, and a whole bunch of other crazy obstacles that stand between you and infamy. Thanks to the crazy physics, you can pull off impossible stunts and tricks from buildings, cliffs, and more.
Pulling off these crazy stunts and tricks is going to take a little more than your smartphone or other Android-powered devices can handle. To really get flipping, Play Bigger and download the free Bluestacks Android Emulator tool. With Bluestacks, your home computer instantly becomes a mobile gaming haven where you can spend all day and night playing your favorite Android games. No more worrying about high charges for data plan overages when you use the power of your home internet connection. The steady connection also means you no longer have to worry about losing game progress due to poor or lost internet connections.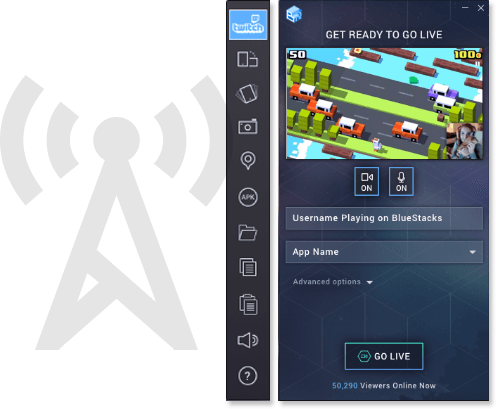 Flip, Flop, and Broadcast with BlueStacks 4
The craziest and most insane racing experience is now available to stream to the entire globe when you Play Bigger. The latest version of the free BlueStacks Android emulator comes with the ability to broadcast Flippy Wheels to Twitch.tv with simple controls. By utilizing one-click controls, BlueStacks 4 users can stream any mobile game or app footage directly to twitch to be seen by millions of users. Twitch is a social gaming site that hosts millions of live broadcast each day featuring players of all skill levels tackling almost any game imaginable. Now, you can join those broadcasters with BlueStacks 4.