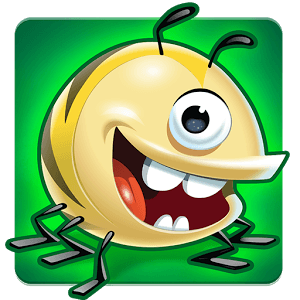 Seriously Digital Entertainment Ltd.
Casual
Last Update December 17, 2016
Free Your Family From the Slimy Slugs
The peaceful world of Minutia was thrown into chaos when a giant meteor crashed into Mount Boom. Some mysterious force has transformed the slimy slugs of Minutia into gangs of terrible goons. To make matters even worse, the Slugs are coming for the families of the Best Fiends. Now, they need your help to defeat the nasty Slugs and free their families once and for all.
Play the exciting match-3 game Best Fiends – Puzzle Adventure on PC or Mac to experience all the fun and thrills of a fantasy adventure with the strategy of a puzzle game. Play through more than 700 different levels as you battle the evil Slugs and unlock cute creatures. As you travel up the dangerous slopes of Mount Boom, you will meet lots of new characters and unlock special powers. The world of Minutia is in dire need of a hero. Are you the one to save them?