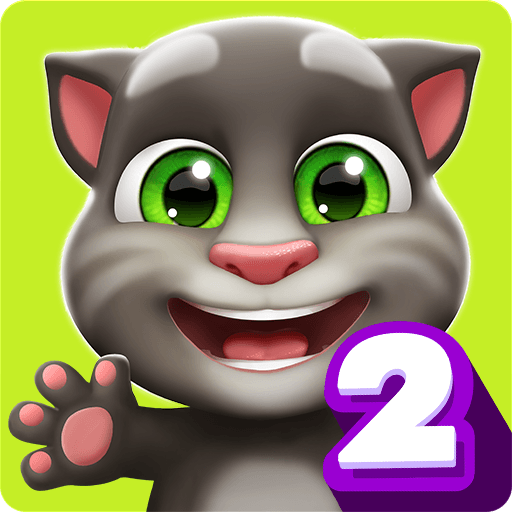 Outfit7 Limited
Casual
Last Update December 14, 2018
Your Favorite Four-Legged Friend is Back!
Just when you thought your life would never be interesting again, the return of your favorite four-legged friend is about to turn your world upside down. Play My Talking Tom 2 on PC and Mac to have a ton of fun with Talking Tom and his friends. Talk to Tom and he will repeat what you say in a number of funny and interesting voices, but that is only the beginning.
My Talking Tom 2 is packed with features that you loved from the original Talking Tom game, plus the addition of a ton of new and cool stuff that you are going to love. Play games with Tom to earn coins and fly his plane to exotic locales to find new costumes, toys, and games for Tom to play with you and his other friends.