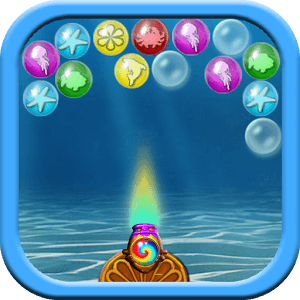 Play Bubble Shoot Saga on PC
Developer
SeaApp
Category
Puzzle
Last Update
November 23, 2015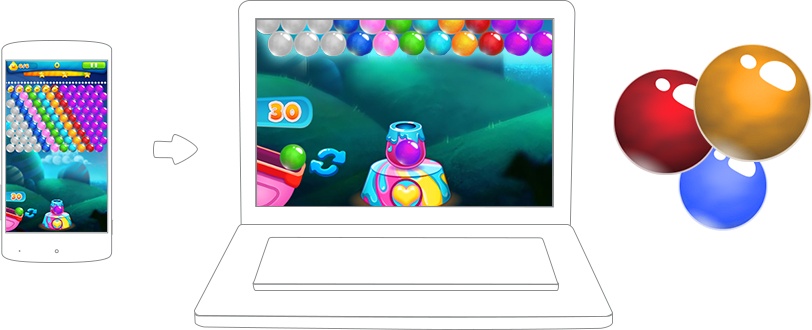 Play Bubble shoot Saga on Your Home Computer
It seems the market is flooded with inferior bubble shooter games that all look alike. Not anymore, my friends. Bubble Shoot Saga is one of the most popular games in the Android market right now. Not just a typical bubble shooter, Bubble Shoot Saga has a fun and engaging storyline combined with sweet graphics and animations. As you play, unlock new power-ups to supercharge your bubbles and free the chickens trapped inside. Magic is awaiting you in the exciting video game Bubble Shoot Saga.
Not only an Android hit, Bubble Shoot Saga is now available to play on your PC or Mac. By downloading the new BlueStacks Android Emulator app, you can bring the fun and excitement of mobile gaming right to your home computer. Instead of using your fingers to try and aim your shooter on a tiny mobile screen, you can now use your computer's mouse to aim more precisely and pop more bubbles than ever before. Before you can play Bubble Shoot Saga on PC or Mac, you have to first click on the link above to download the new BlueStacks Android Emulator tool for your computer.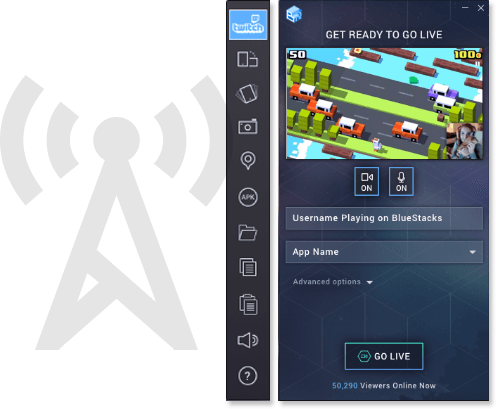 Show Off Your Bubble Popping Skills to a Global Audience
Like any true gamer, you like to show off your skills. No matter if your popping bubbles or saving a Princess, the bigger the audience, the better you feel. With the latest version of the BlueStacks 3 player, you can now stream your mobile gaming life onto Twitch.tv and grow your own throng of devoted followers. Twitch.tv is the largest gaming site dedicated to the sharing, viewing, and discussing of intense gaming footage. Before now, you would need extra equipment or cables but now you get one-click access with the free BlueStacks 3 app.