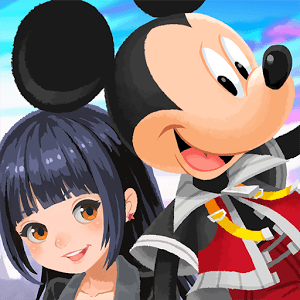 Play Kingdom Hearts Unchained X on PC
Developer
SQUARE ENIX INC
Category
Role Playing
Last Update
December 13, 2016

Two Magical Realms Unite Again
The magical world of Disney blends with the world of final Fantasy to create one of the most awe-inspiring adventures of all time. Fifteen years ago, Kingdom Hearts began the story of Sora and his friends who must defeat the Heartless and bring Light to the Disney world once again. In the very first Android installment of this mega-popular video game series, players get to see the story from the very beginning. Go back before the Darkness swept across the land and the Ancient Keyblade War began. Collect a special form of Light called LUX and defeat the Heartless in this brand new adventure from Square Enix and Walt Disney. Along the way, you will encounter familiar faces from Disney, Final Fantasy, and the rest of the Kingdom Hearts series. Unlock new Keyblades and equip special clothing inspired by all three classic series. Join other Disney fans in raids to reap even greater rewards. Become a hero at the beginning of the Kingdom Hearts saga.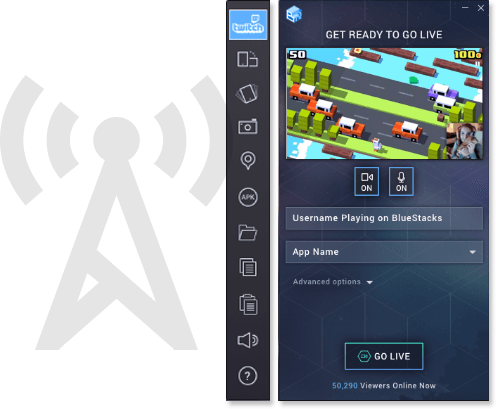 Broadcast Kingdom Hearts Unchained X on Twitch.tv
At one time, mobile users who wanted to show the world their latest gaming footage would need extra equipment and hassles to mirror and share their screen. Not anymore thanks to the free BlueStacks 4 player. Now, anyone with a computer can stream Kingdom Hearts Unchained X with the most convenient Twitch broadcasting controls around. Twitch has become the number one social gaming site in the world and hosts more than one million live gaming broadcasts daily. Users can watch footage, chat live with broadcasters and other viewers, and even follow their favorite broadcasters. Join the future of gaming today with the new BlueStacks 4 and Twitch.tv.