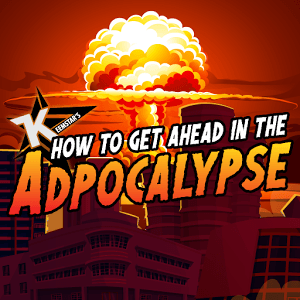 ProjectorGames
Simulation
Last Update September 15, 2017
The AdPocalypse Is Upon Us!
Join real-life internet personalities on an adventure through the end of the world as we know it. The Adpocalypse is upon us and it's up to you to evolve and adapt to this new, strange world we have all become part of.
Join a massive group of famous 'tubers as they struggle to find their place in a new world after the AdPocalypse sets in. Create an army and increase the drama factor for the viewers. Evolve your army and sacrifice them to the God of Streaming to progress even further in this deadly game of viewers and money. Unlock new outfits for your 'tuber personalities and customize them however you wish. The world is yours for the taking, as well as the cash. Don't let it go to waste with The AdPocalypse on Android, PC, and Mac.