All about the bass, bout the bass…. But we're about the treble also! Adjusting sounds to fit your listening pleasures is made easier with Equalizer+.  Equalizer+ is a great app to improve the way you listen to music as you can adjust it to your own personal preferences. Whether you like the bass high or low, Equalizer+ is a great tool to cater to your ears' needs.
Pros:
-Access to your music library directly from the app.
-Use audio filters to enhance your songs.
-Bass Booster function.
-Background play mode: you can have your music play through Equalizer+ while you run other apps on your device.
-Share music within your network! Have access to all your friends music and vice versa. It's a great way to share any creative alterations you've made to your music. This is probably the best part.
Cons:
-Upgrading costs money, but the free version is a bit basic.
-Some users claim it is buggy.
-There are still ads in paid version.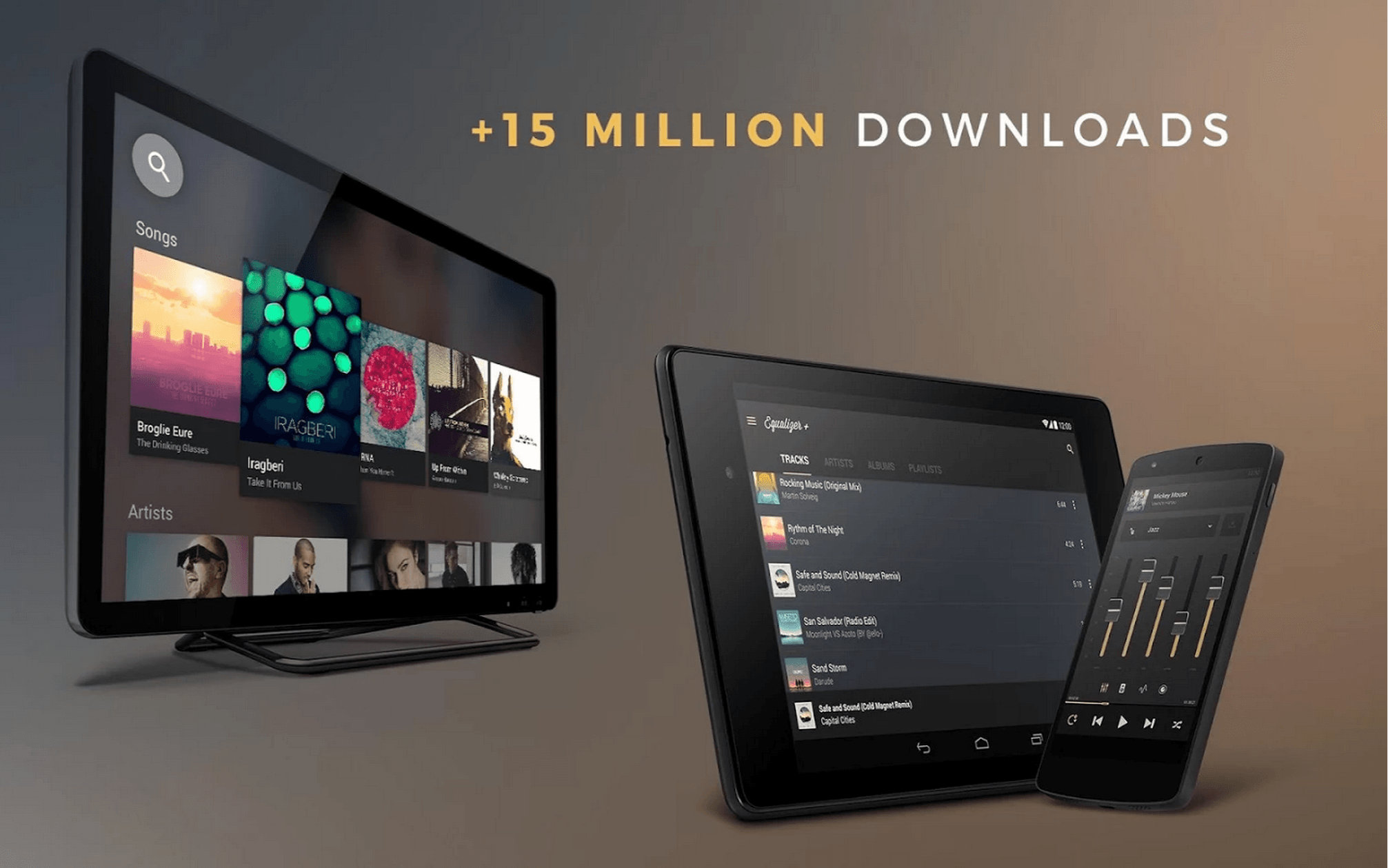 Overall a good app, but the free version has limited functionality. It is much more useful if you buy the full version.
Equalizer+ is available in the Google Play Store.