BlueStacks Exclusives
How to Play Xbox Games on PC With BlueStacks and xCloud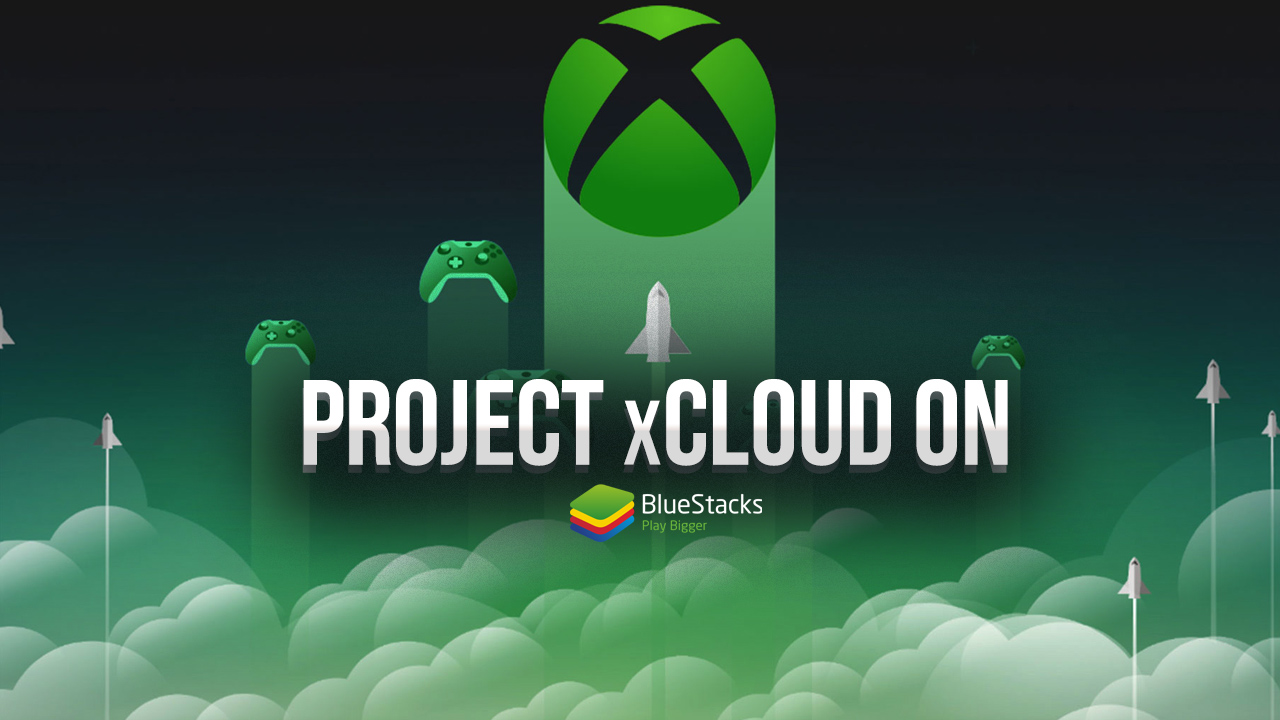 Project xCloud just launched, and with it, is the possibility of enjoying over 150 Xbox and PC games on your phone, streamed directly from the cloud. This is great because you don't even have to own an Xbox One or a powerful PC. Instead, the servers will do all the rendering for you, and you can play all kinds of AAA titles on your phone, and all you need a is a good Bluetooth gamepad and the Xbox Game Pass app.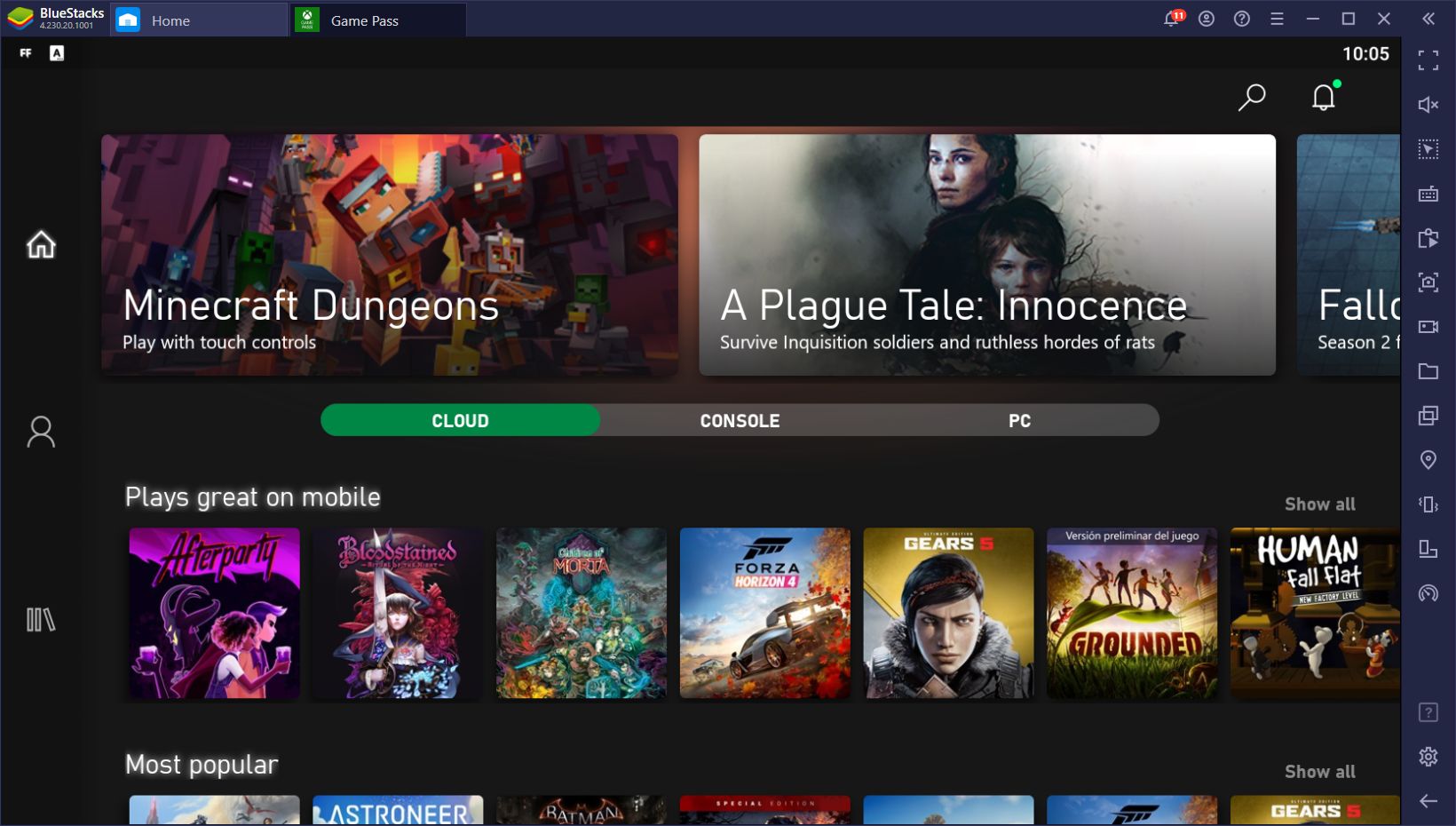 And speaking of apps; since you can access xCloud via the Game Pass app, this means that you can effectively download it on BlueStacks and actually access all the games on your PC, and with all the benefits that come from playing on BlueStacks, including its compatibility with a wider range of gamepads than most phones.
In this article, we're going to give you a crash course on how to set up xCloud on PC with BlueStacks:
Getting Started With xCloud on PC
Before you do anything, you need to first be subscribed to Xbox Game Pass Ultimate. This subscription gives you access to many awesome benefits, especially if you own an Xbox One and a good gaming PC. However, what we're interested in is the access to the xCloud service, which is only available via this subscription.
Head on over to Xbox's website and sign up to the Game Pass Ultimate. As a special offer due to xCloud's launch, users can subscribe to a trial period for only $1 for the first month, and then continue paying the standard fee of $15/month after the trial ends. Once you've subscribed, follow these steps to set everything up in BlueStacks: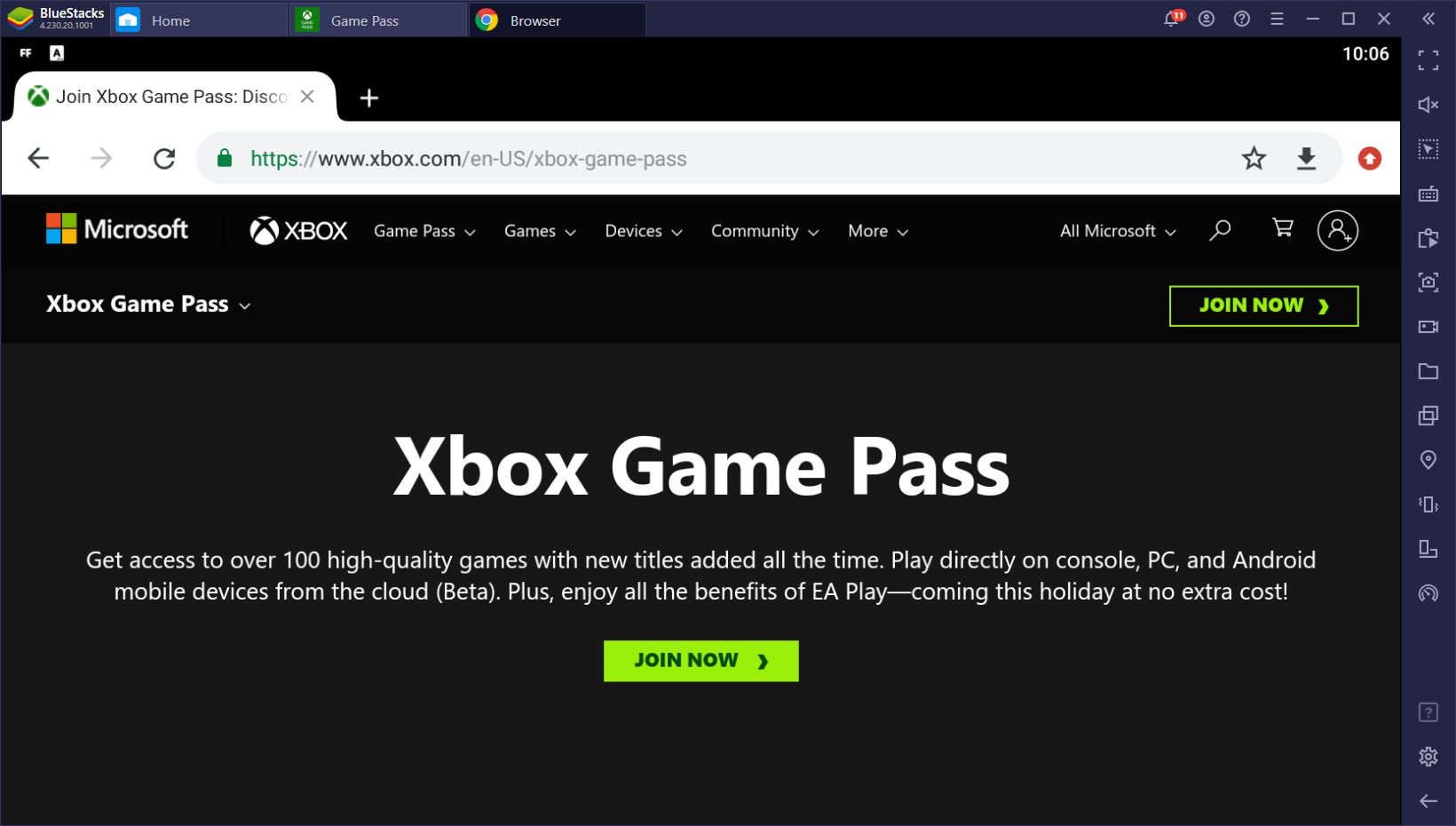 Download the latest version of BlueStacks from our website and run the installer. The app player will launch automatically after finishing.
Use the search bar in the BlueStacks home screen to find the Xbox Game Pass app. If you get no results on the first screen, click on "Search in Google Play".
Download the app as you would with any other app on your phone.
Once downloaded, launch Xbox Game Pass via its icon on the BlueStacks home screen.
In the app, login into your Xbox account. Remember to use the account that has a subscription to Xbox Game Pass Ultimate.
Once authenticated, you'll have full access to the full library of games, which you can stream directly to your PC via BlueStacks, from the cloud.
Setting Up Your Controller on BlueStacks
In order to play these games, however, you'll need an appropriate gamepad. If you were playing on your phone, you'd need specific brands and models for your device to pair with. However, since you're playing on BlueStacks, virtually any controller is compatible, as long as your PC picks it up natively. In some cases, however, you might need to download a third-party app to make your computer think you have an Xbox controller.
Once you've connected your controller via USB or Bluetooth, you can activate gamepad detection on BlueStacks via "Settings > Preferences > Game control settings > Enable gamepad detection". In some cases, if your BlueStacks still doesn't recognize your gamepad, try checking the box that says "Force on". Please keep in mind that you might need to restart the app player for it to work.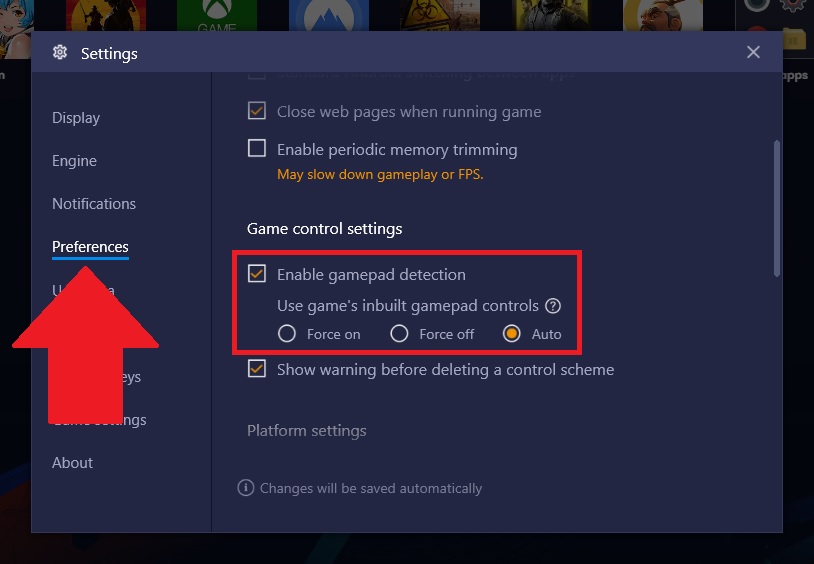 And that's it. Once you've installed the Xbox Game Pass app and hooked up a compatible controller, you can start enjoying all those awesome AAA Xbox games on PC. Let us know if you have any other questions!