BlueStacks Roundups
Unlocking with Skills: Bluestacks List of Top F2P Characters in MARVEL Strike Force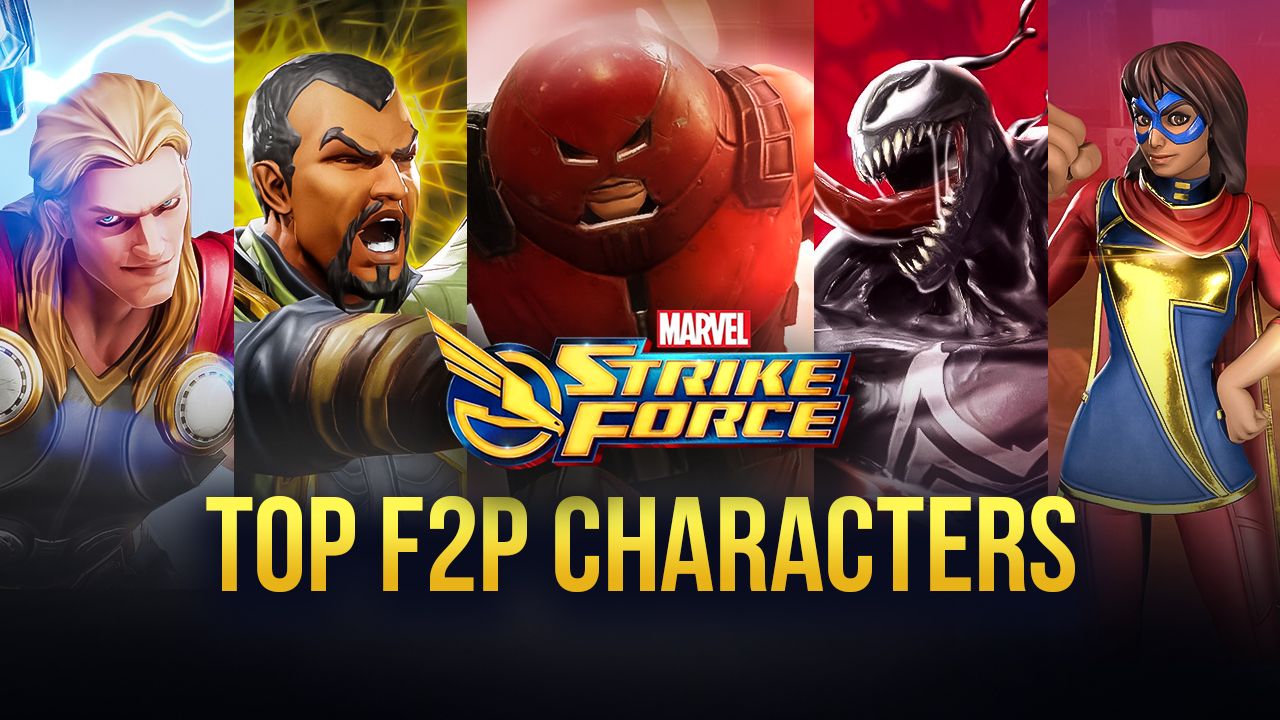 MARVEL Strike Force introduces us to a number of characters that we have aspired to be like in our childhood. All these superhero characters look really fascinating and the feeling that you can play as them was just a cherry on the cake. Some characters in the game are hard to unlock and some characters need you to spend currencies on them but there are some characters that are free-to-play and can be very strong during the beginning and mid-game.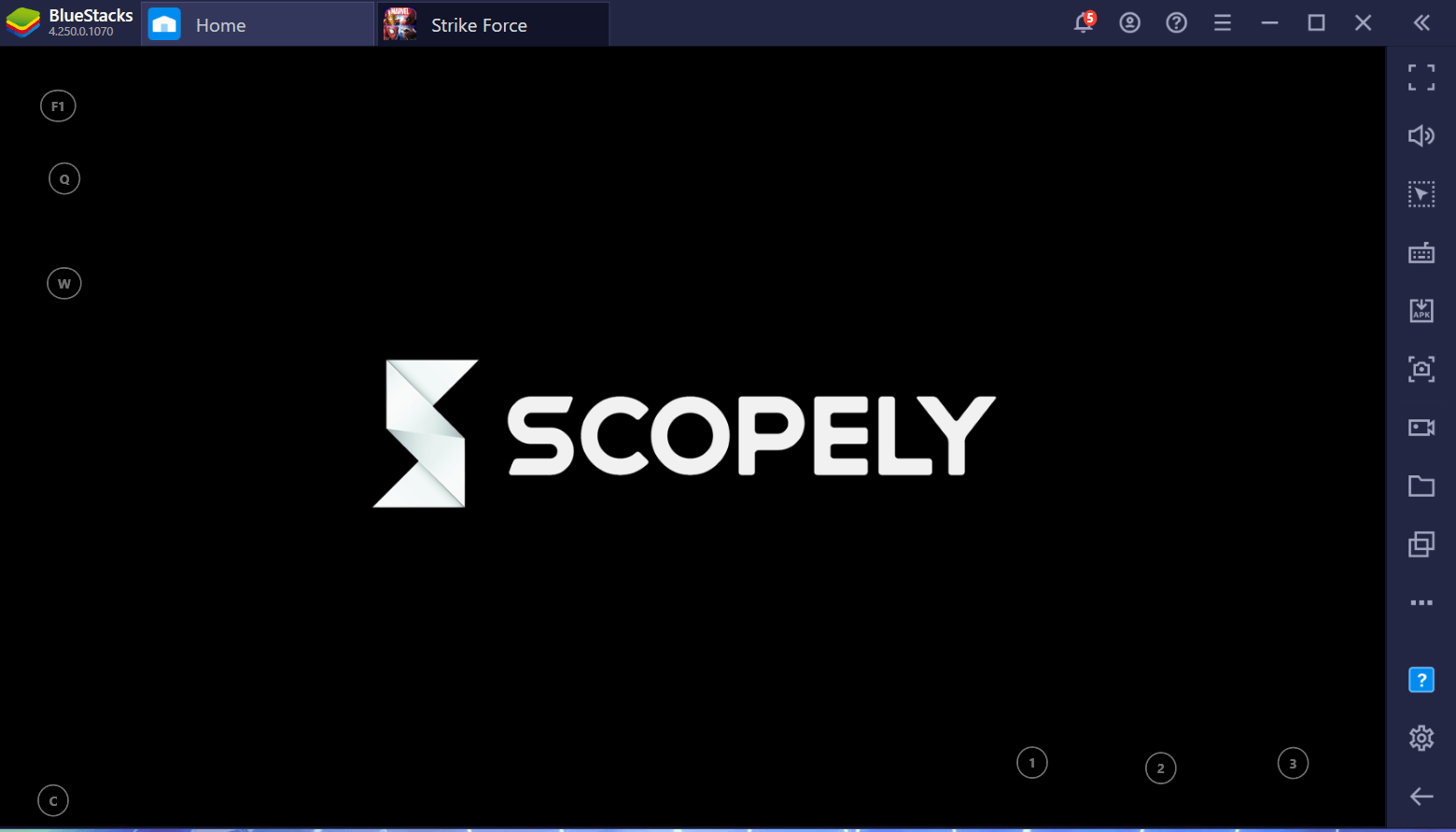 There are some characters that can be game-changing even in the later stages of the game. We played the game on the BluStacks Emulator and found out that there are some free-to-play characters that you should target and try to unlock in the early stages of the game to advance at a faster pace.
1. MS. MARVEL
Ms Marvel is a Hero, Hero City, Bio Brawler, Inhuman and the Young Avenger. All of these are pretty important tags. In Hero Brawler's team for Ms Marvel, you do get OG Spider-Man pretty early in the game. You can also get access to Spider-Man(Miles).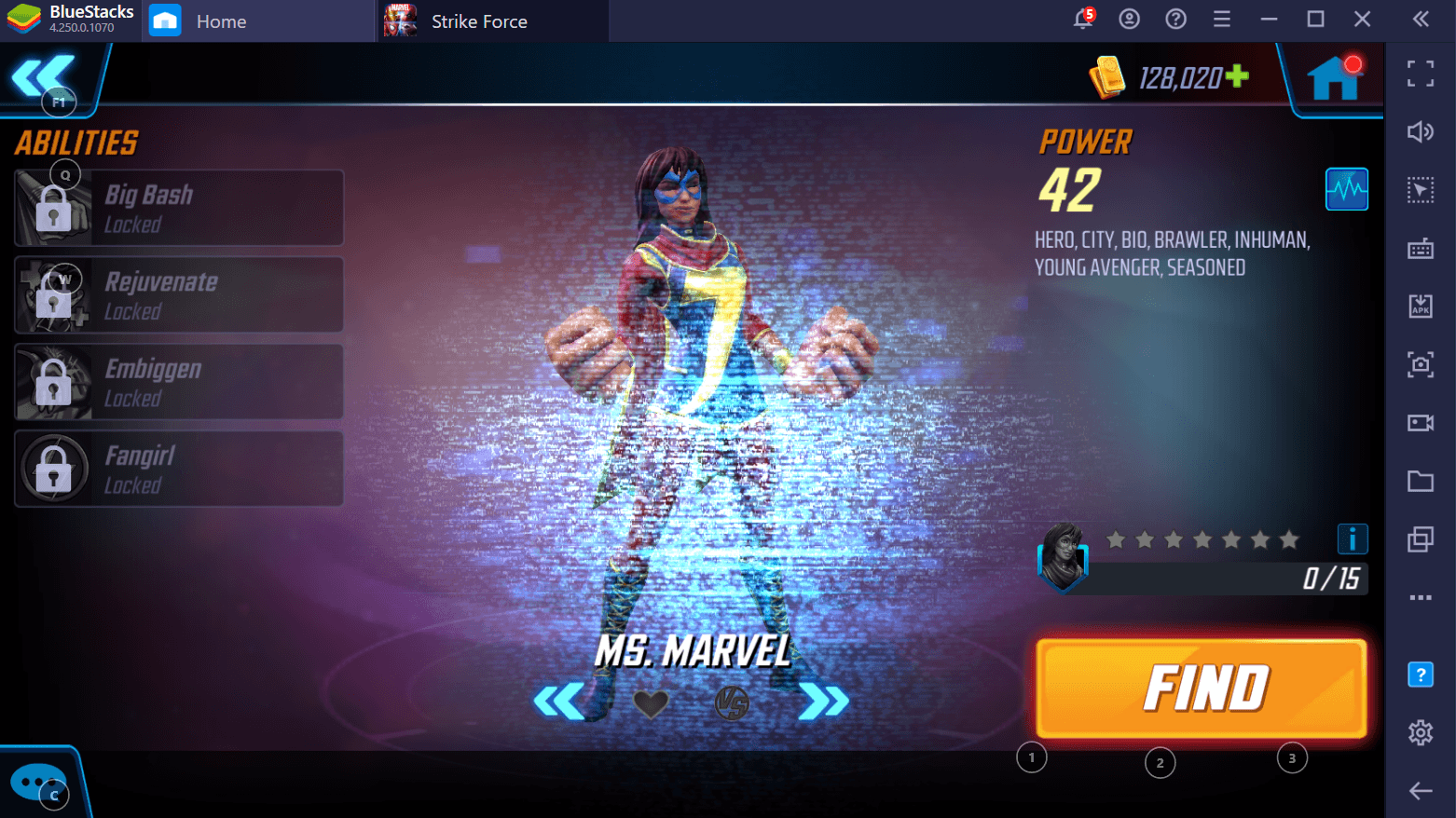 She makes any Hero Brawler team very good. She is only a 15 shard unlock and you can get her relatively easily. Any Hero Brawler team you put her on, she will make that team better because of the assists. The character is also self-healing and grants ability energy to other characters as well. She is a character that you can use for Hero and also has Hero City characteristics, so you can use her Heroes Chapter 7. Ms. Marvel is a great addition to the team in that game mode.
2. THOR
Thor is the only character on this list from the Raid Store. Raids can be hard for beginner players as compared to mid-game players as it is easier for them because they get enough raid credits on a consistent basis. You can target farm Thor in the Raid Store but for beginner players, they will probably have to open up some orbs and hope to get lucky. The reason he is on the list is because of the team that he can work with, in earlier stages too.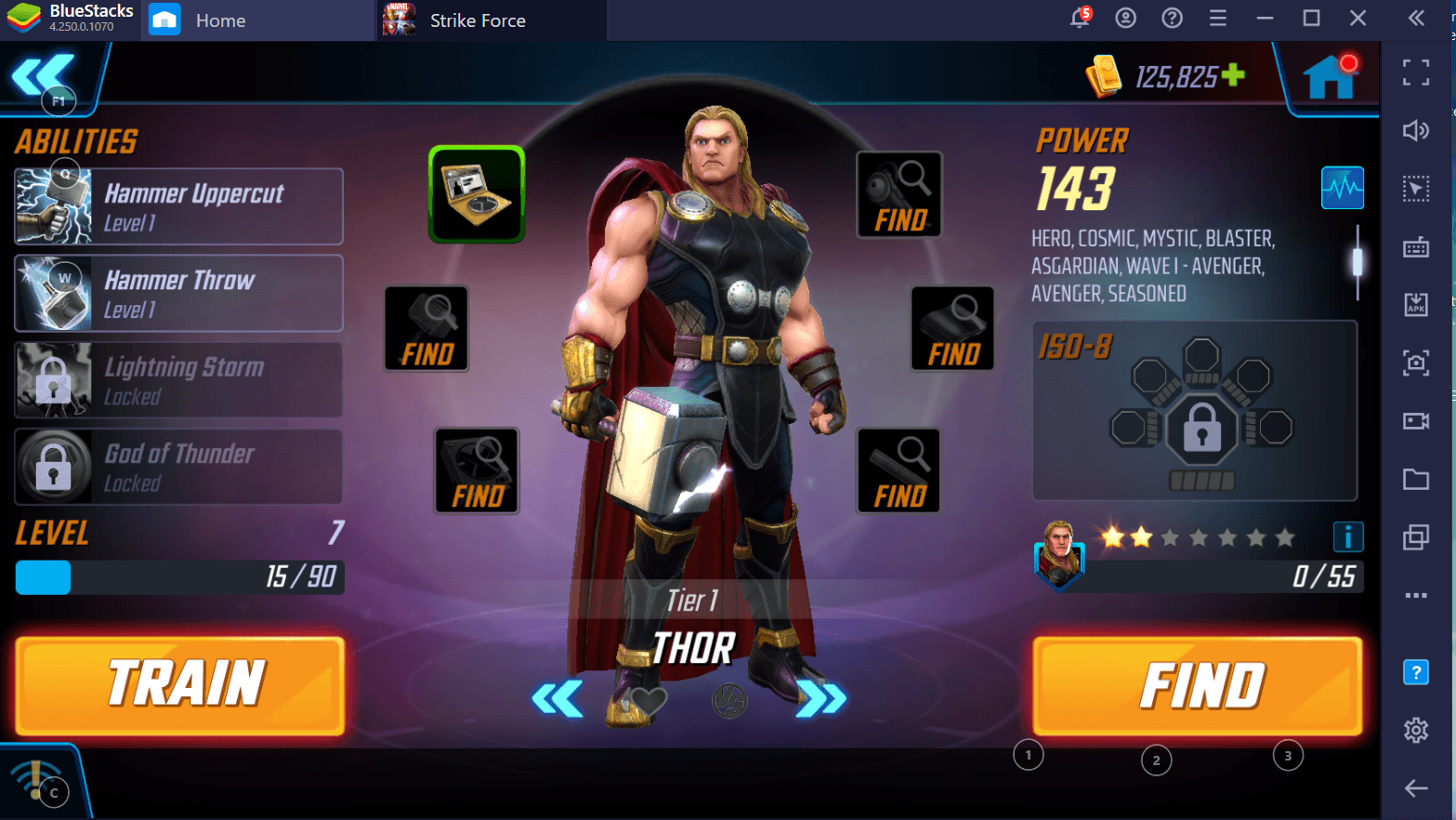 The Wave One Avengers team is the recommended beginner team. Guardians do provide a lot of value but the Wave One Avengers team is capable of taking you further than just the mid-game point. Therefore, Thor can be a great addition. The combination of Hulk, Captain America and Thor can make a very destructive team. He is capable of landing critical hits on the enemy team. In all, Thor is a very good and viable option as a free-to-play character.
3. JUGGERNAUT
Juggernaut is one of the top protectors in MARVEL Strike Force. He is one of the better tanks in the game among others. While he is on the Brotherhood 2.0 team because of the presence of Magneto, he speeds through his time and acts more like a damage dealer. Outside that team, he is pretty solid. You can get him early in the Arena Store. He is a great character, he does great damage to the enemies and the Crushing Charge ability can do severe damage once you have built enough charges before the ultimate attack.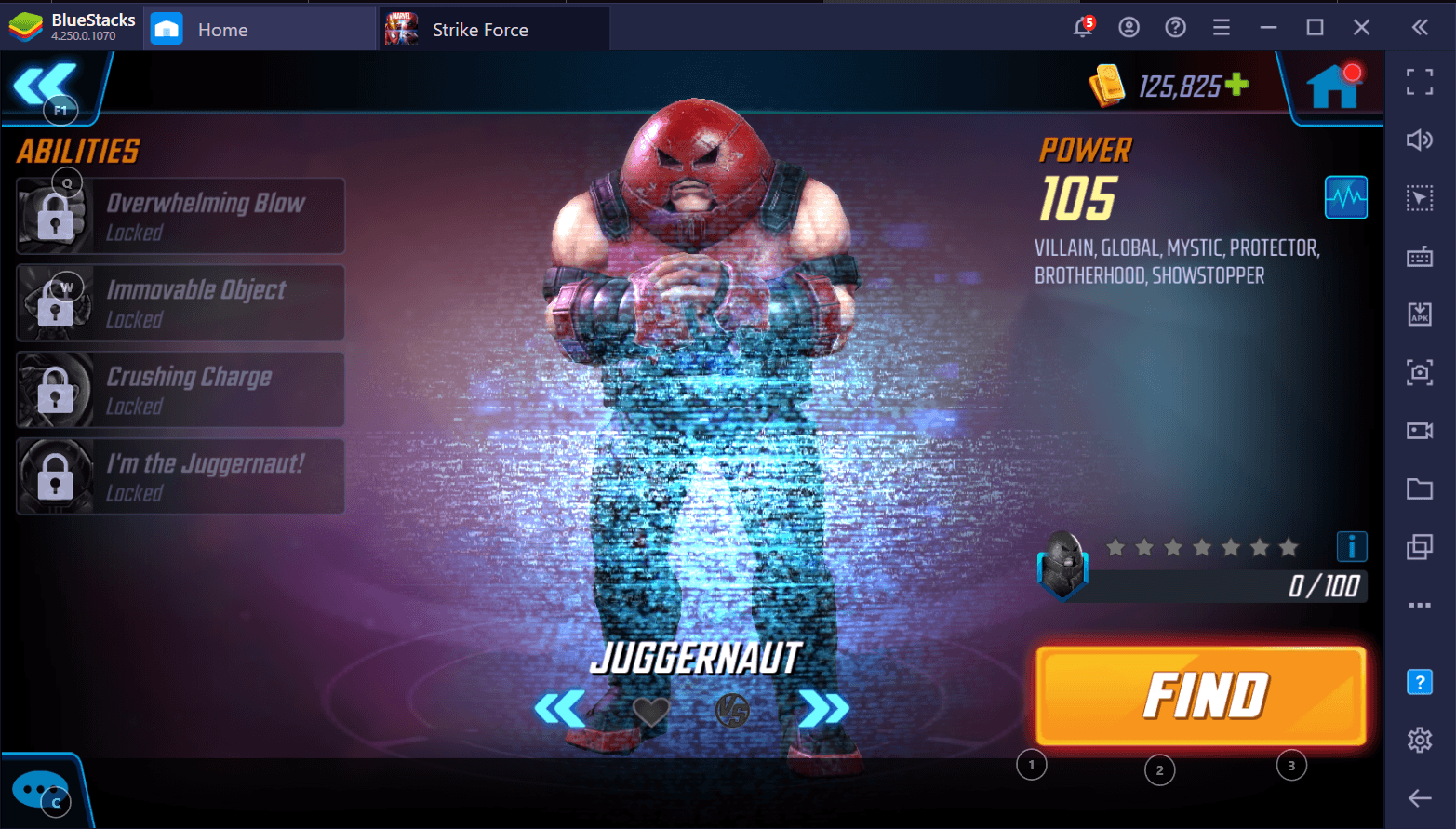 He has high resistance, high health and even high armour and therefore is able to take a lot of hits and damage without experiencing a lot of negative effects on himself. Even while using his basic attack, he is giving himself ability energy. He is a good early villain tank for you and you can use him in the Mystic Villain mode and unlock Magneto as well.
4. MORDO
Another Mystic Villain character who is like a nightmare when it comes to raids. His special ability, Mesmerize, allows him to stun, blind and slow the players on the enemy team. Even though his health tends to be pretty low at 115 with five red stars, he also heals himself. Mordo heals himself by 10% on the death of any character. He also grants ability energy to his teammates and himself as well. The combination of Slow, Blind and Stun can actually control the match for you.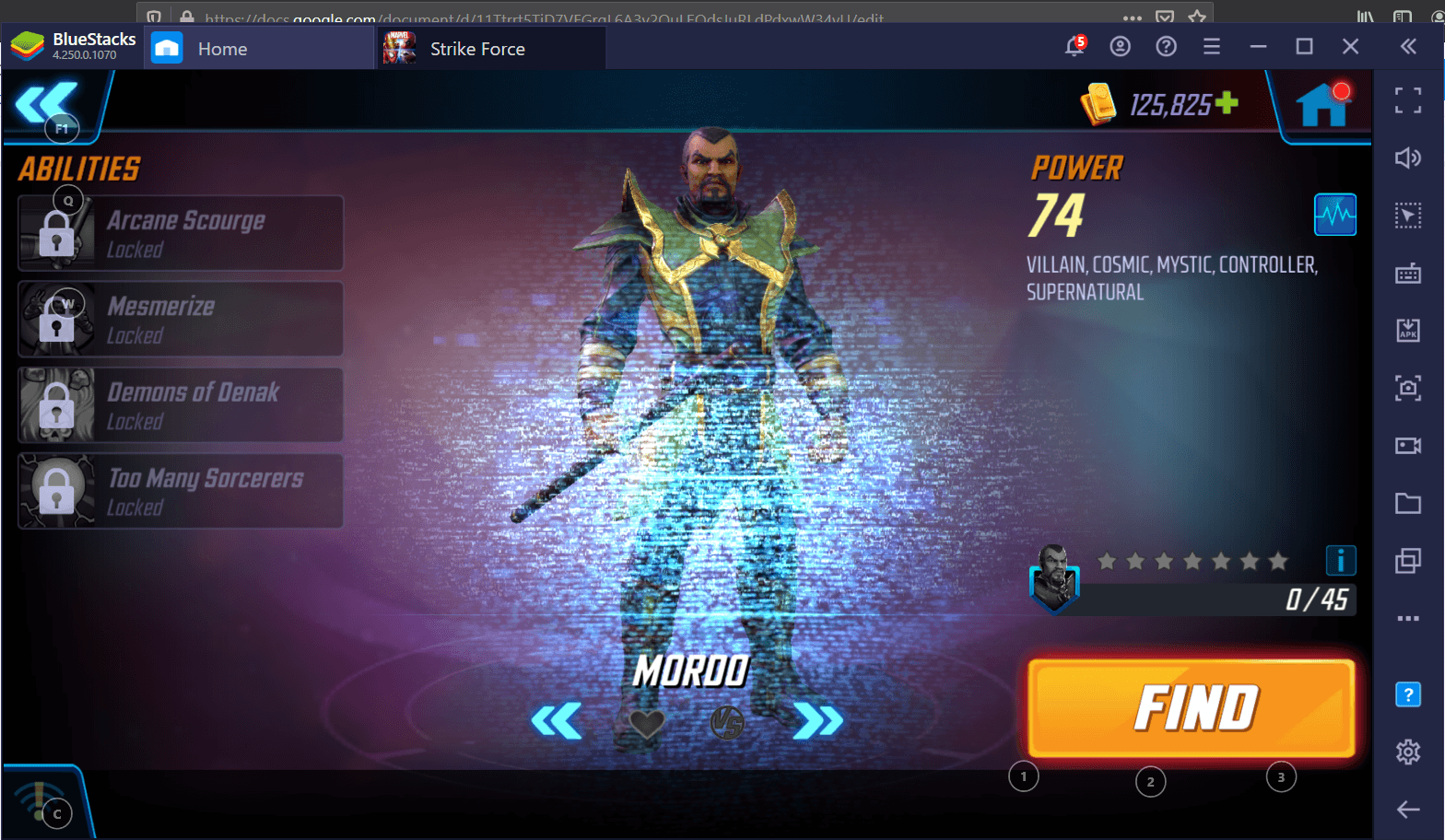 He is an underrated character and a lot of players do not realize how high his usability can be. When teamed up with Hella and Scarlet Witch, he is extremely powerful. Hella can spread the stun and the glow that can support Mordo's character and deal greater damage to the enemy. He is also a Mystic Villain controller character, meaning that you can use this character to unlock characters such as Phoenix. He can also be used in the Supernatural team later in the game.
5. VENOM
Venom appears a little later in the game. The Symbiote character is self-healing; he heals himself in every turn and he can also gain defenses for his other Symbiote teammates as well. Venom is the first character you can get as a Symbiote character in the game. With his ultimate ability, Venom can spread Negativity and apply Heal Block on primary and secondary enemies for 2 turns.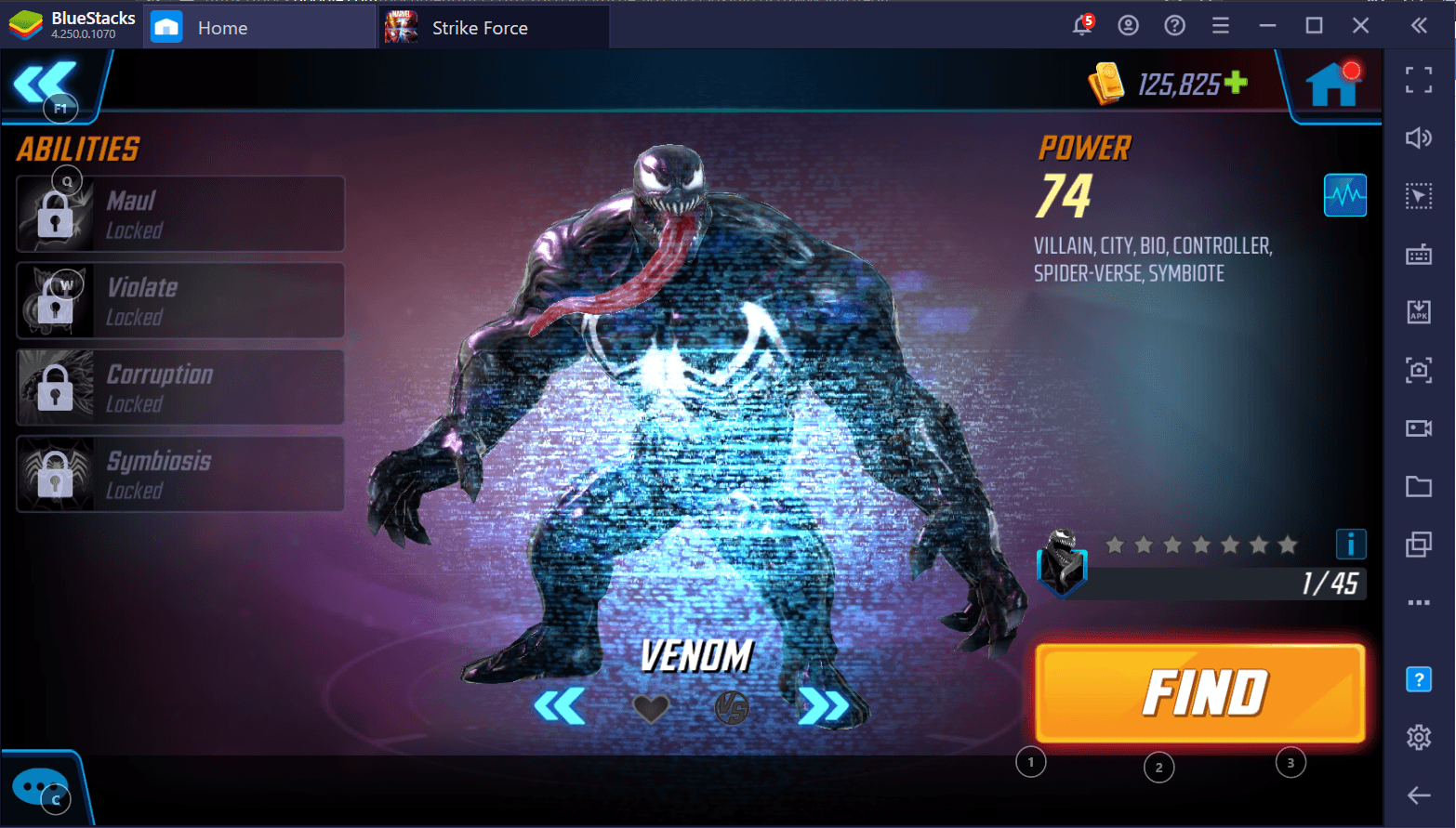 The combination of him and Mordo can spread Stun for a longer time together and can keep the enemy blinded. He can also apply Bleed on one enemy making them lose their health continuously. You also need to build up a Symbiote team for raids and Venom can be a good initial investment. You can also use him in the Symbiote team in Gold Rush and other challenges. Venom is a very versatile free-to-play character.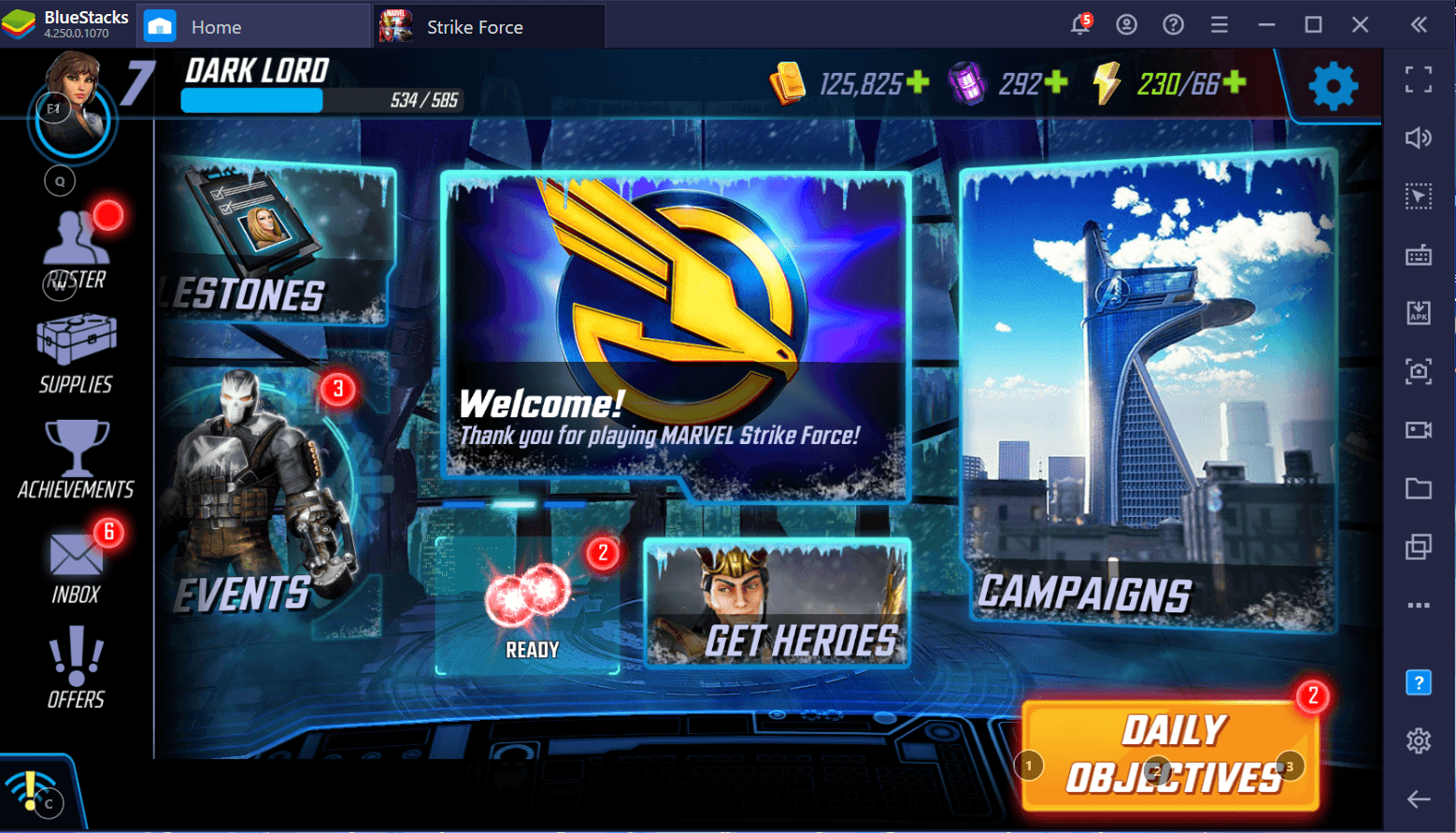 These characters are versatile and come with some very good abilities that can prove critical against the enemy team. These characters increase the overall strength of the team they are in and also present a good combination of attack, defence and stealth. Players can also use these characters in PvP mode to advance faster in the game. You can also learn how to build a perfect team with them. And Enjoy MARVEL Strike Force on PC with BlueStacks.