Game Guides
How to Get More Coins in Airport City on PC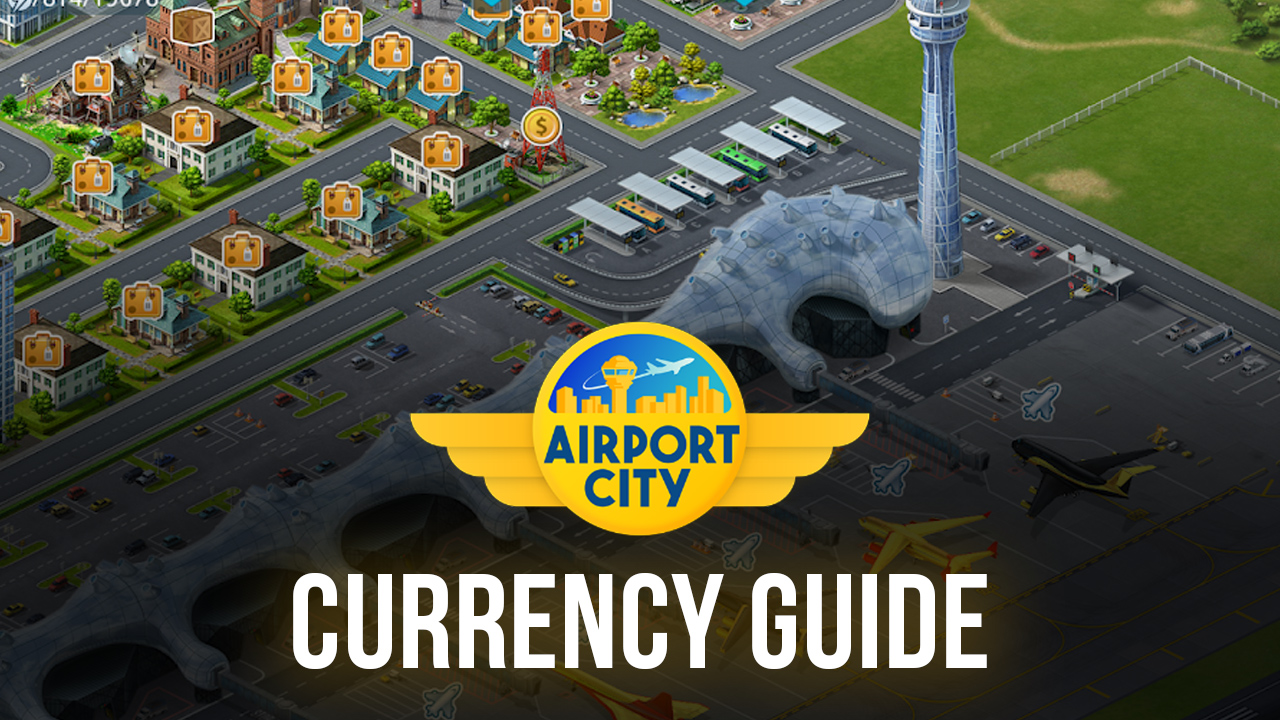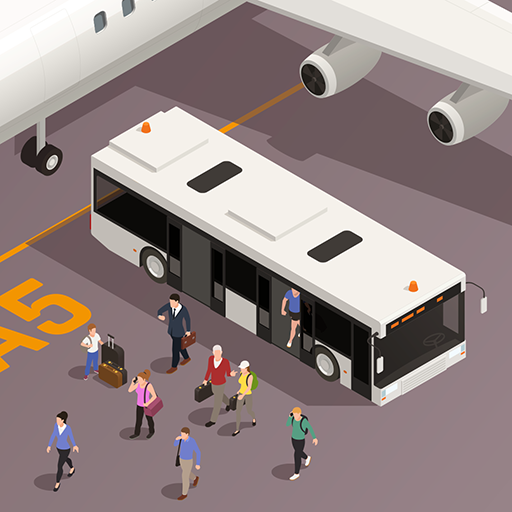 Collecting coins in Airport City can be quite a drag, especially since you only get a few coins for waiting so long in the game. The price of buildings and infrastructures in the game also costs a ridiculous amount, and selling the stuff you already have for less than half their original cost simply isn't worth it. New players might find themselves turned off by how slow the coin generation in the game is, but you can earn coins much faster.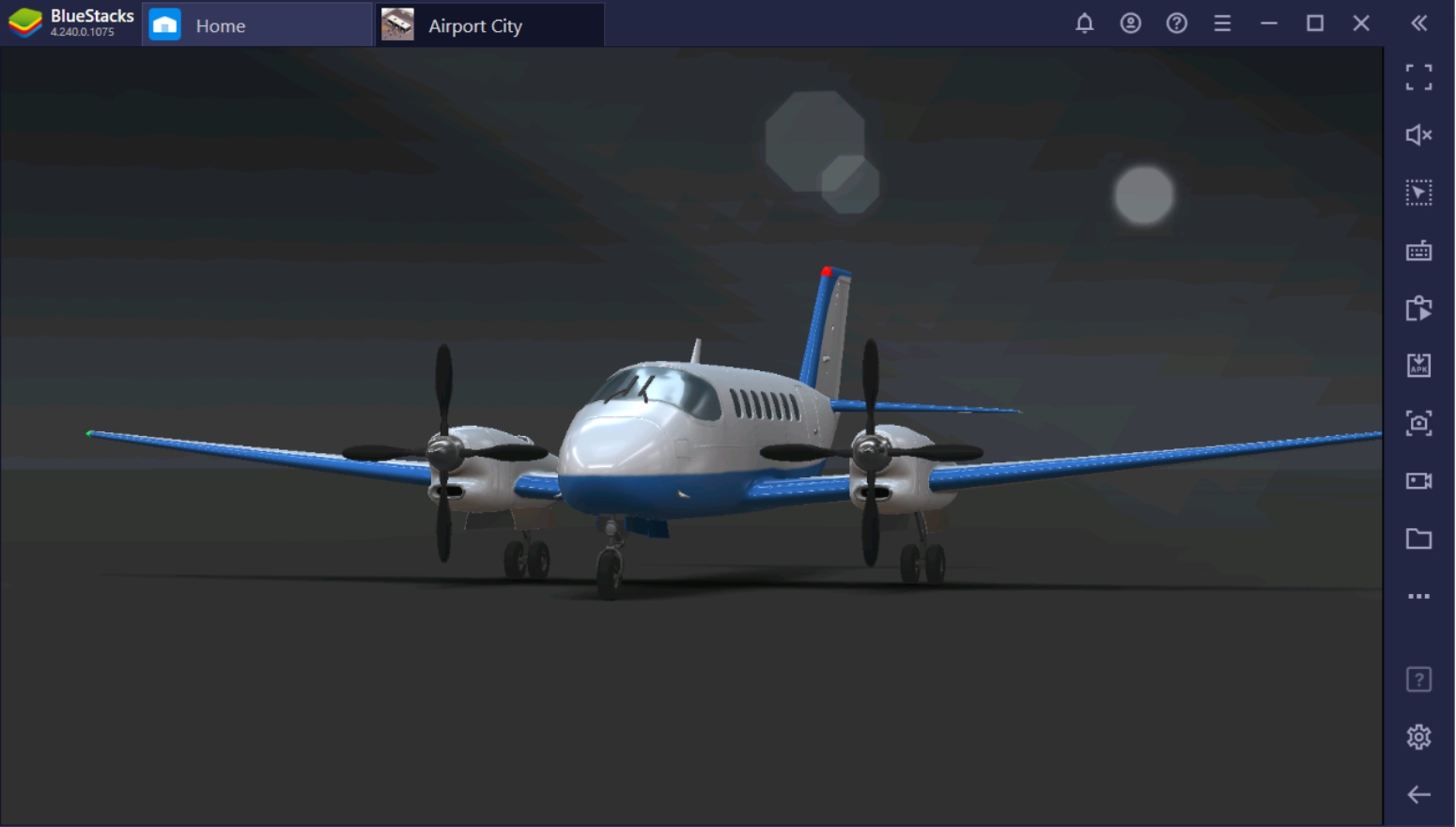 The biggest problem that the game has is that it doesn't have a big payout mechanic that instantly makes you rich. There are huge spurts of income in the game, but you won't be able to make that kind of money consistently. The best way to get coins is by increasing the efficiency of your coin production buildings, which you can do by building and buying the right investments. There are also some things you can do to make sure that you're getting the highest amount of coins every time you log in.
Determine Your Log In Intervals
The most important tip to get you started in increasing your coin collection efficiency is determining your log-in intervals. This refers to how often you log in. Figuring out your log in intervals will help you decide which buildings you'd want to buy for your city. For example, if you log in every 30 minutes for a total of five minutes each time, there's no reason for you to buy buildings that produce a single coin per minute since it wastes valuable production time for the duration that you're offline.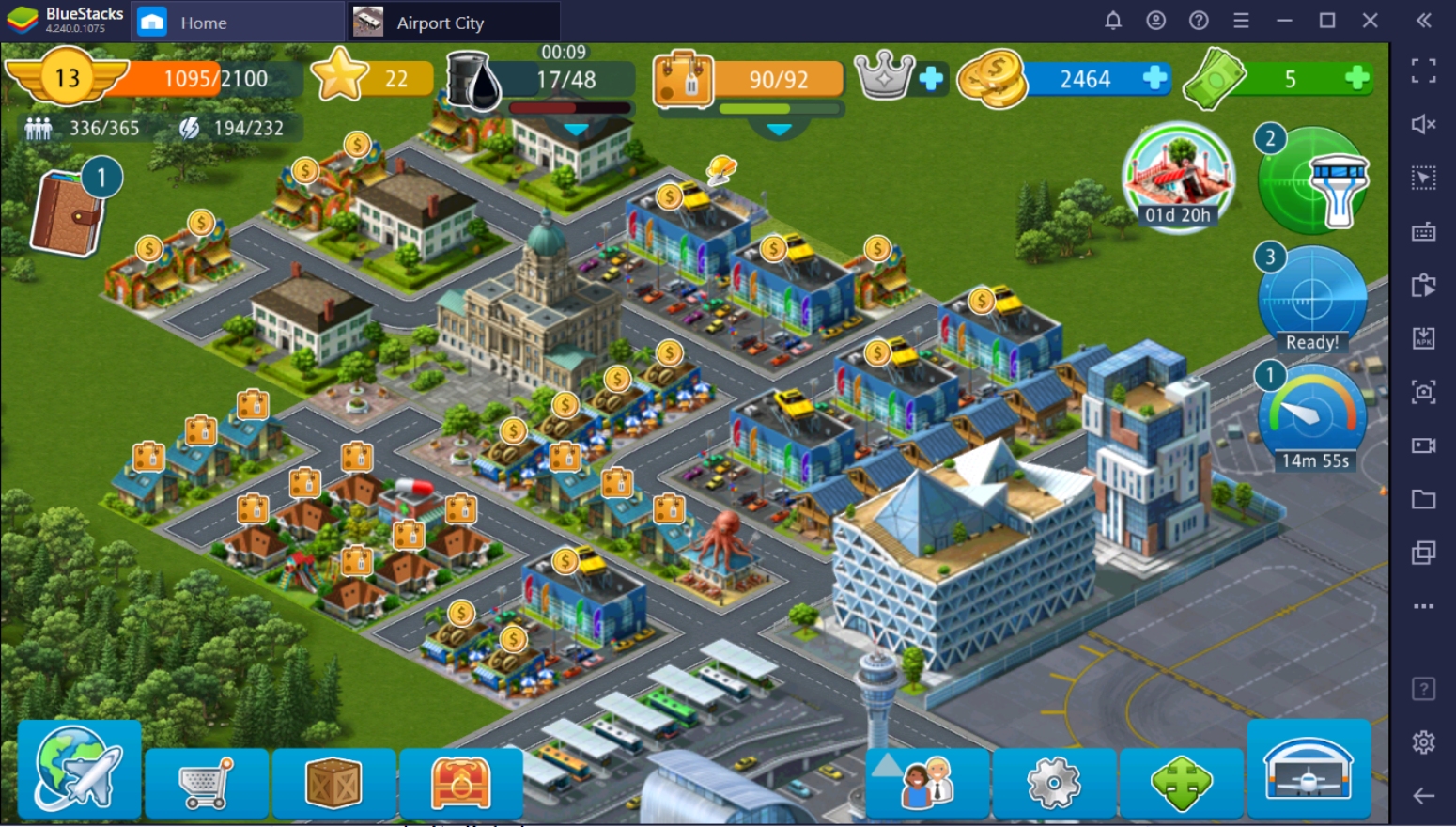 The most important part about this step is that you get to plan out how you'll upgrade your city without wasting too many resources in the process. As mentioned in our Airport City Beginner's Guide, you'll want to prioritize functionality over style. With that in mind, it's okay if your buildings don't have a lot of variety right now. You can always choose to decorate later on when you've stabilized the economic factor of your city in its early stages when resources are hard to come by.
Buildings You Might Want to Consider
Not all commerce buildings are built the same. The general rule of thumb is that the lower the timer on a commerce building is, the higher its coin generation becomes. On paper, the Eatery is the highest gold-generating building in the game because it gives one coin every 30 seconds. This means you'll get roughly 120 coins in one hour. Unfortunately, that also means that you have to click the building to collect the coin every 30 seconds to make the most of its production, which is absolutely impossible – unless you're a machine.
To counteract this disadvantage, here are some buildings that offer a significant amount of coins within a reasonable interval:
Car Dealership
Players who like to log in the game every 20-30 minutes might want to consider building the maximum amount of Car Dealerships. It offers 36 coins every 20 minutes, which is definitely the best offer for semi-active players in the game.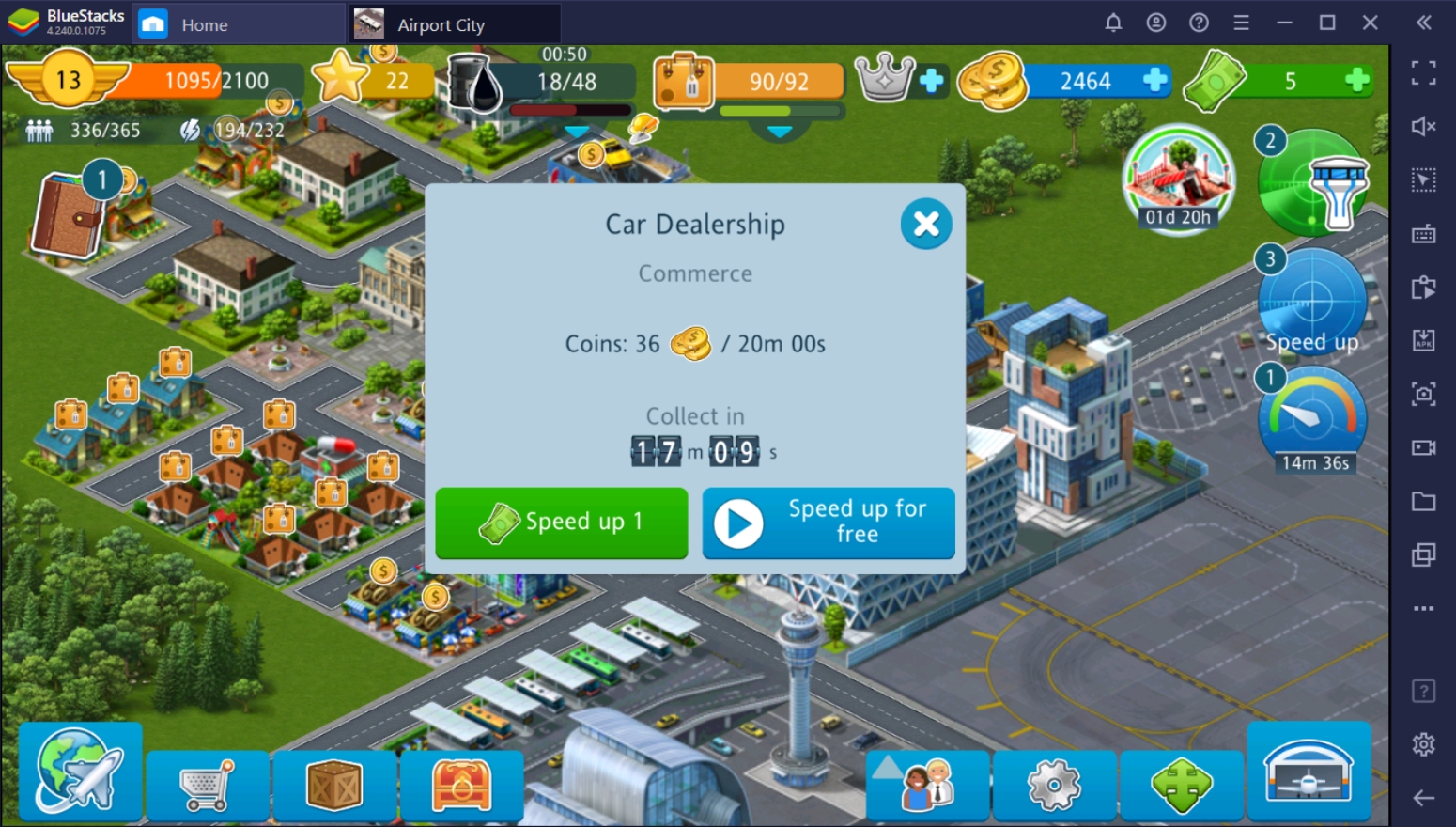 This means that if you manage to get all six car dealerships running in your city, you'll get 216 coins every 20-30 minutes. This is definitely one of the better commerce buildings in the game if you don't plan on staring at your game for the entire day.
Coffee Bar
The Coffee Bar is the best commerce partner for the Car Dealership; these two go hand-in-hand after all. The difference between the two buildings is that the Coffee Bar only occupies a 1×1 square block as opposed to the 2×2 square block that the Car Dealership offers.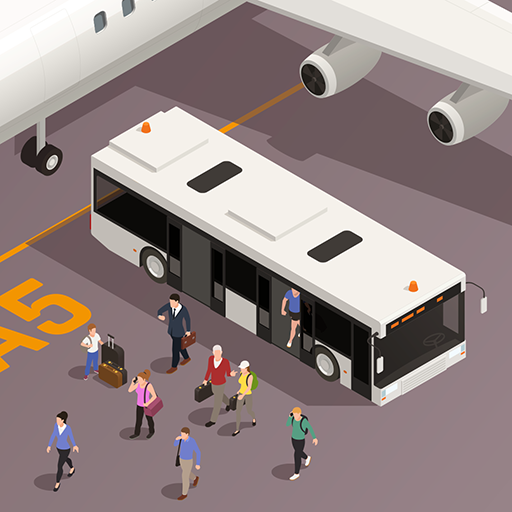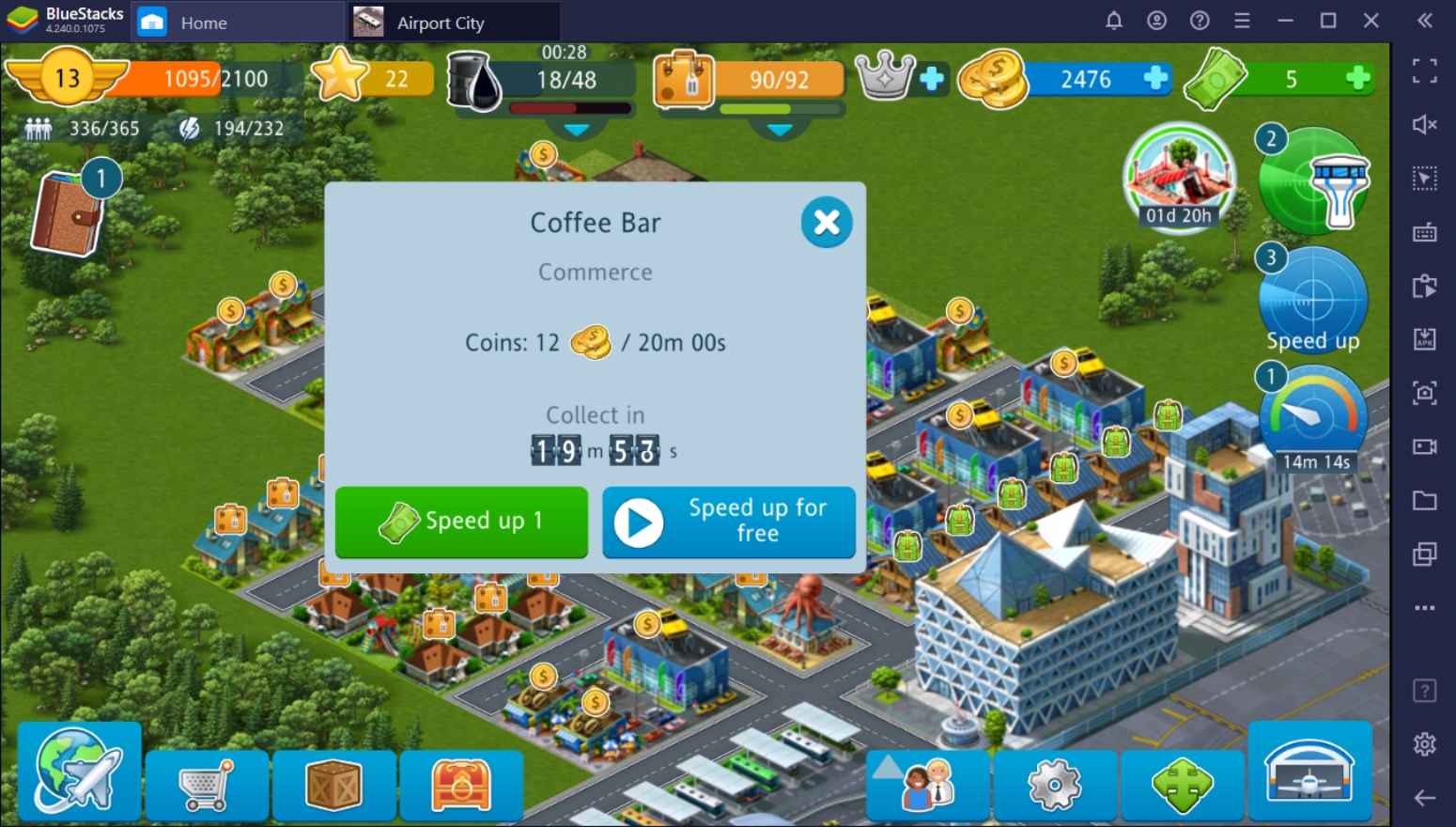 In addition, the Coffee Bar only produces 12 coins every 20 minutes. However, since it synchronizes with the timer that the Car Dealership has, it's the perfect commerce building to have alongside it.
Completing Missions and Collections
The second fastest way to earn a decent amount of income is by completing Missions and Collections. People often start ignoring missions once they get full control of the game, but they should always try to pace their progress with the current mission. It can be difficult to go back to complete a mission, especially if you've already sold your older tools and materials like your planes. Try to complete all your missions as soon as possible with a bit of knowledge so that you don't lag behind in your progression.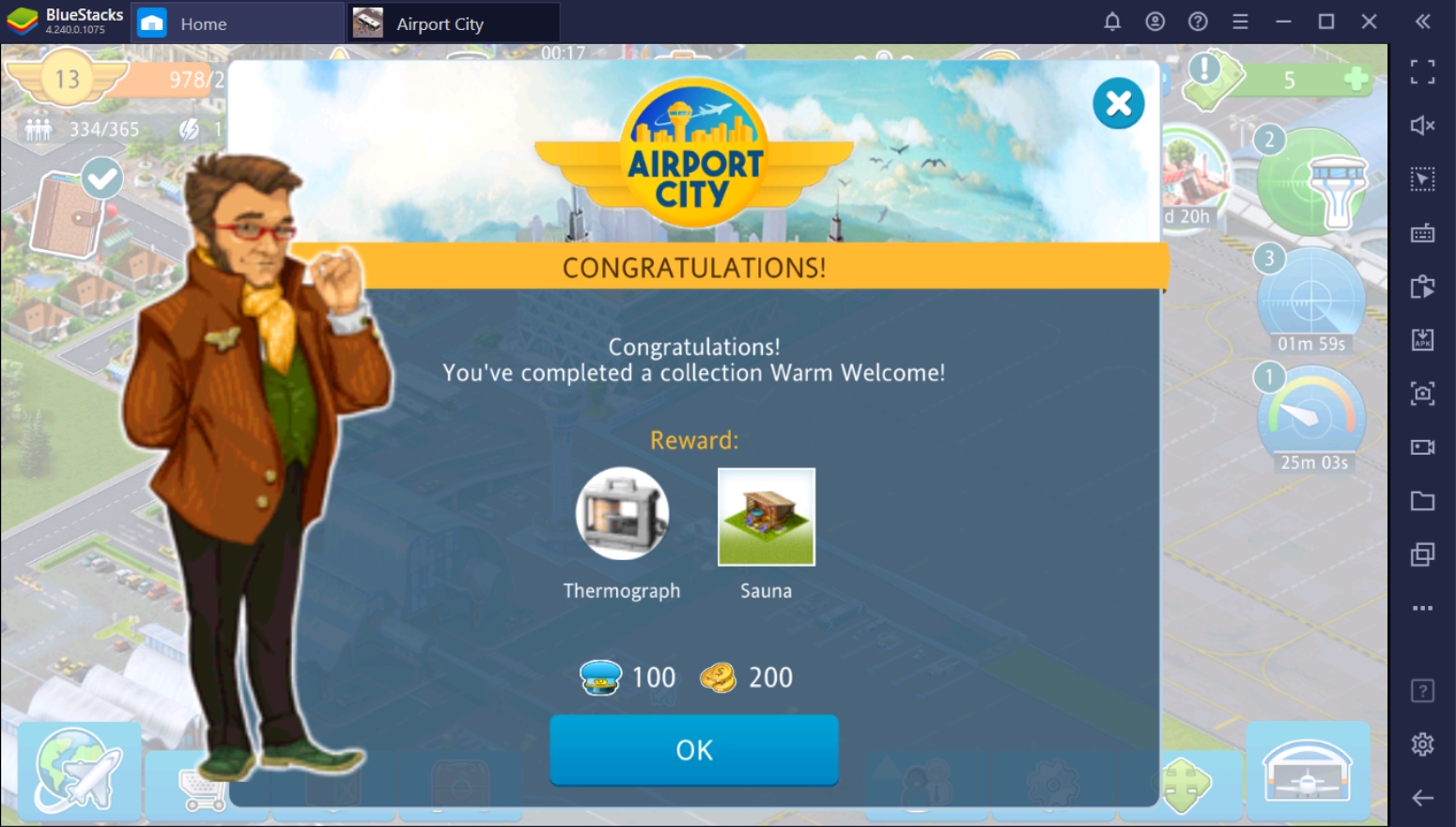 Collections are another way of getting those much-needed coins. Unfortunately, you can't really choose to complete collections since they drop at random from guest planes or your own flights. You'll need to be patient and make sure that you're collecting all the completed collection rewards so that you can immediately spend on upgrades and new commerce buildings.
Making New Friends
If you're the type who doesn't want to add friends in the game, you might want to reconsider, even if only for the sake of coins. Every time another player accepts your friend request, you receive 200 coins as a reward. This is the easiest method of making money since you don't have to do much work. The only downside of this method is that there will always be people who ignore friend requests. Add as many people as possible to increase your chances of being accepted.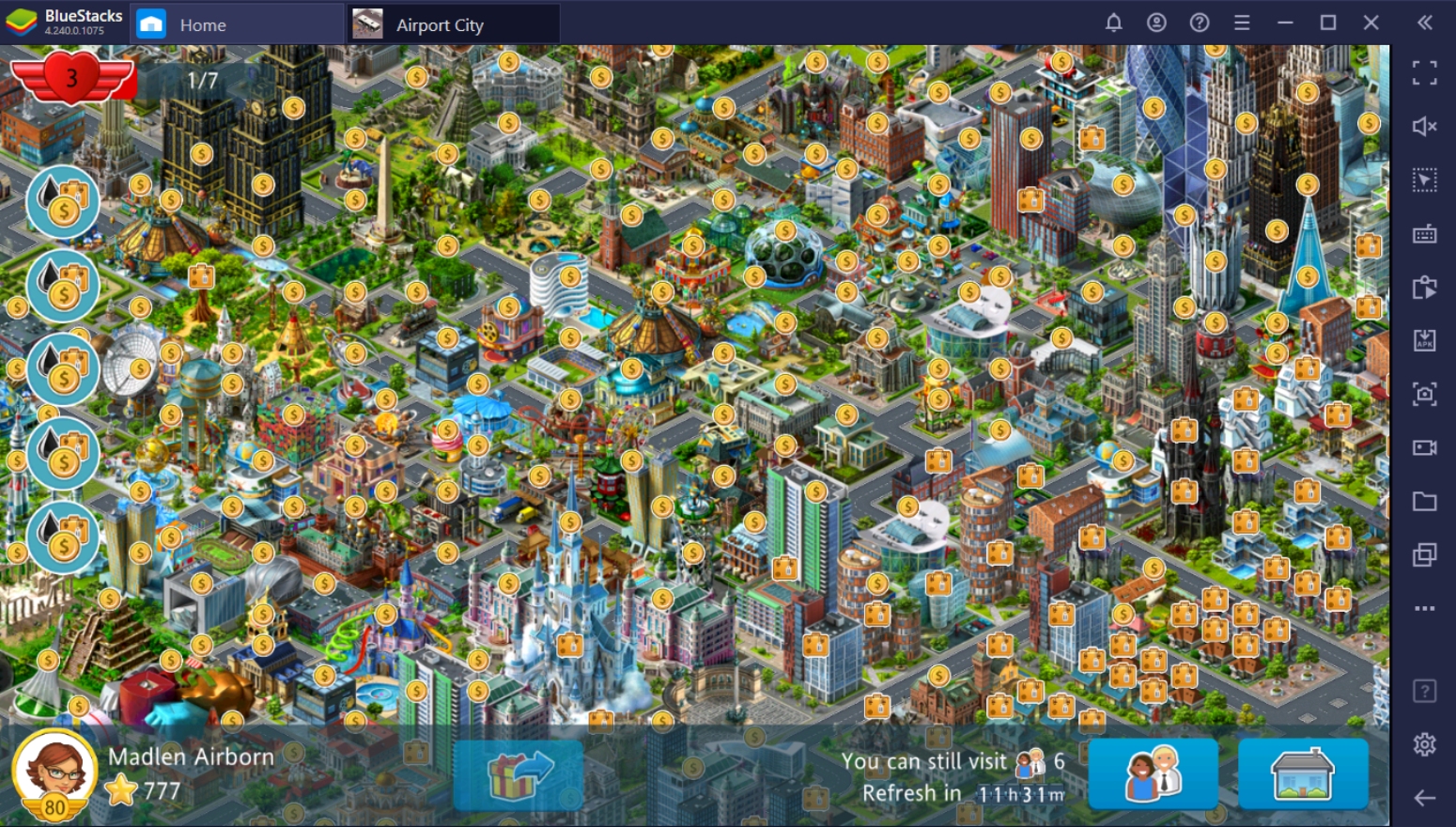 Having friends also means that they can help collect your coins and passengers while you're away from the game. Friends from different time zones can also help by collecting your coins while you're sleeping. There are many ways you can take advantage of having a large friends' list, which is why you need to start adding them to your list today.
Be Active When You Log In
Whenever you log in, try to do as many tasks as possible, even if you're online for just a few minutes. Accept more than two guest planes, send your planes and helicopters on profitable trips, and upgrade your stuff whenever you get the chance. The better your buildings and equipment are, the more coins you'll profit from using them.