Game Guides
Airport City on PC – Learn to Build a Great City Using this Expansion Guide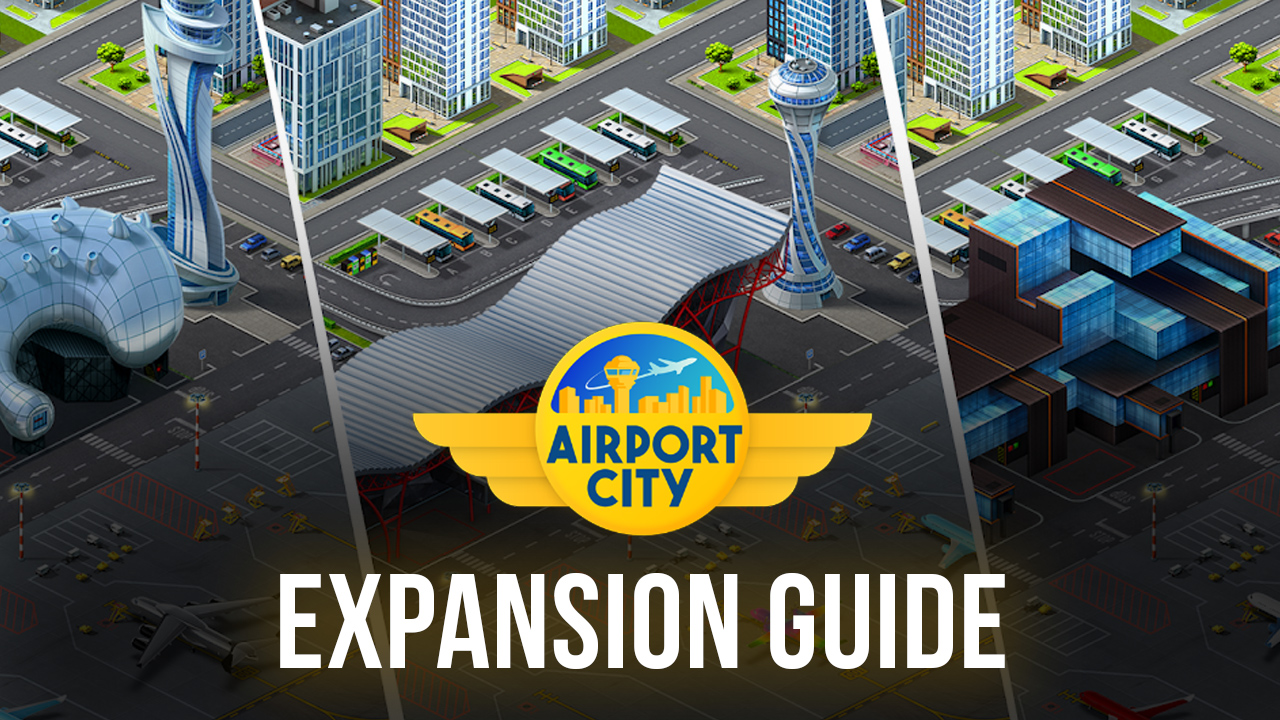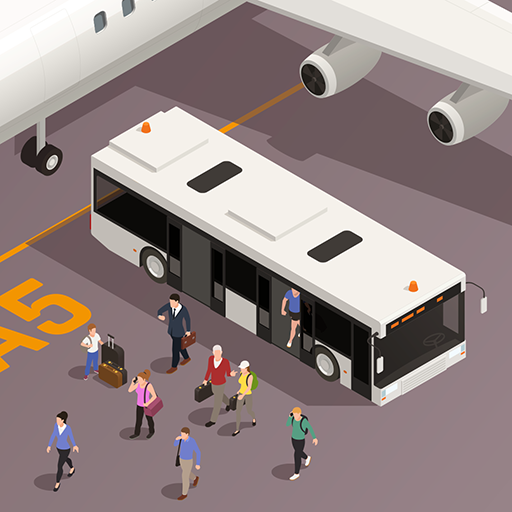 Airport City allows you to build a fully functional metropolis filled with different kinds of buildings and infrastructures. As you get the hang of the game and earn a stable amount of coins, your next problem will be how to spend those coins moving forward. At the middle stages of the game, players are still unable to design their city in a way they want to because of limitations such as electricity, population, building space, and level restrictions, to name a few.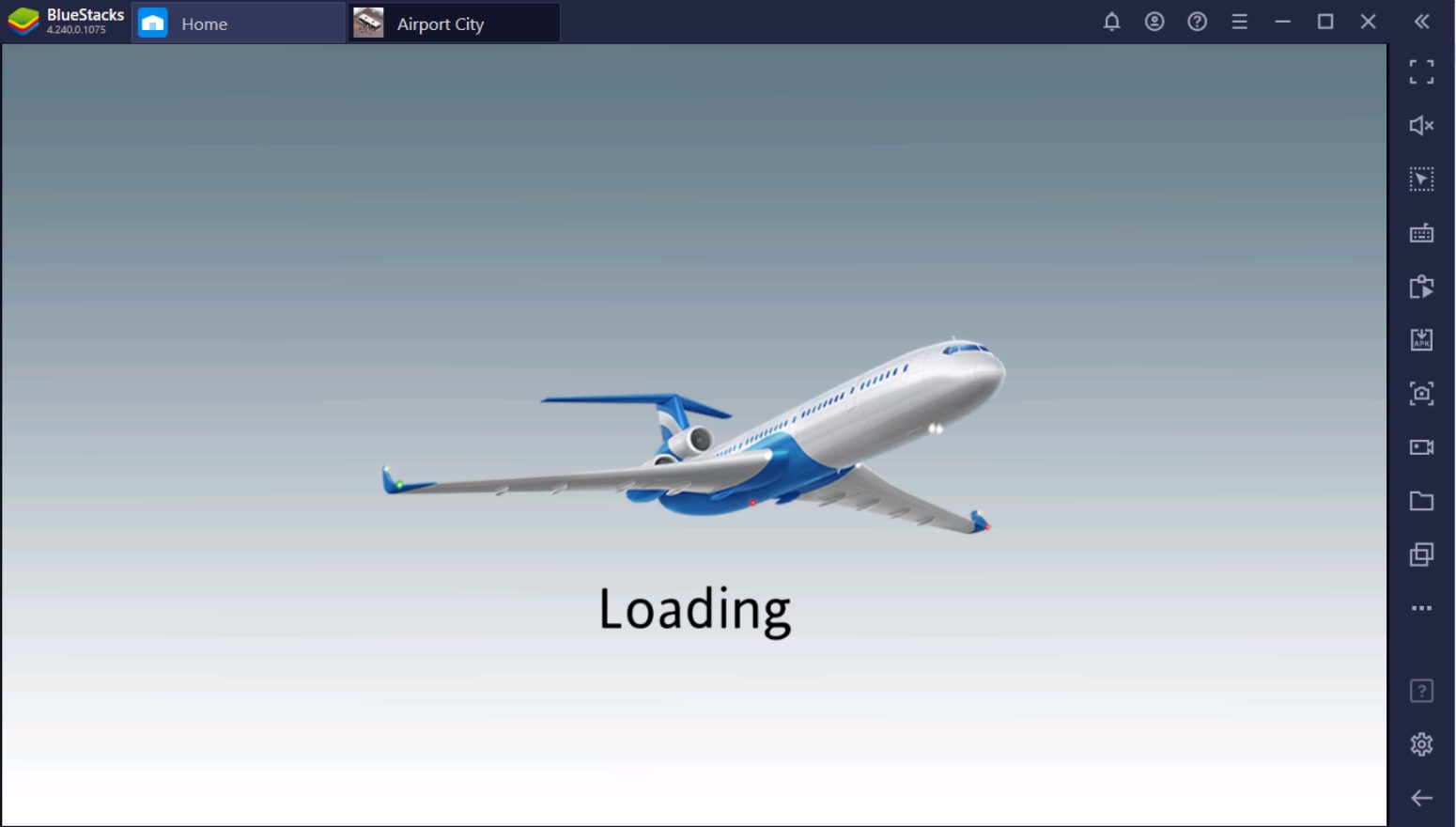 It's in the much-awaited final stage of the game where you'll have complete freedom to design your city however you like. In order to get there though, you'll need to push through a few more steps to achieve complete expansion. The expansion of your city means that you'll have more resources to build more buildings all while gaining more resource-generating buildings that'll help you get those cool-looking expensive buildings. All this to add to your developing airport city and make you proud.
Upgrade the City Hall
Before you even think about buying a new plot of land, look at your Population Limit at the upper left corner of your map. If the total population you have is near the maximum number, it's not worth buying a plot of land that you won't be able to fill up. Remedy this by upgrading your City Hall to increase the maximum population that your city can house. This should be your first priority, as it also opens up space for new commerce buildings to help earn more money.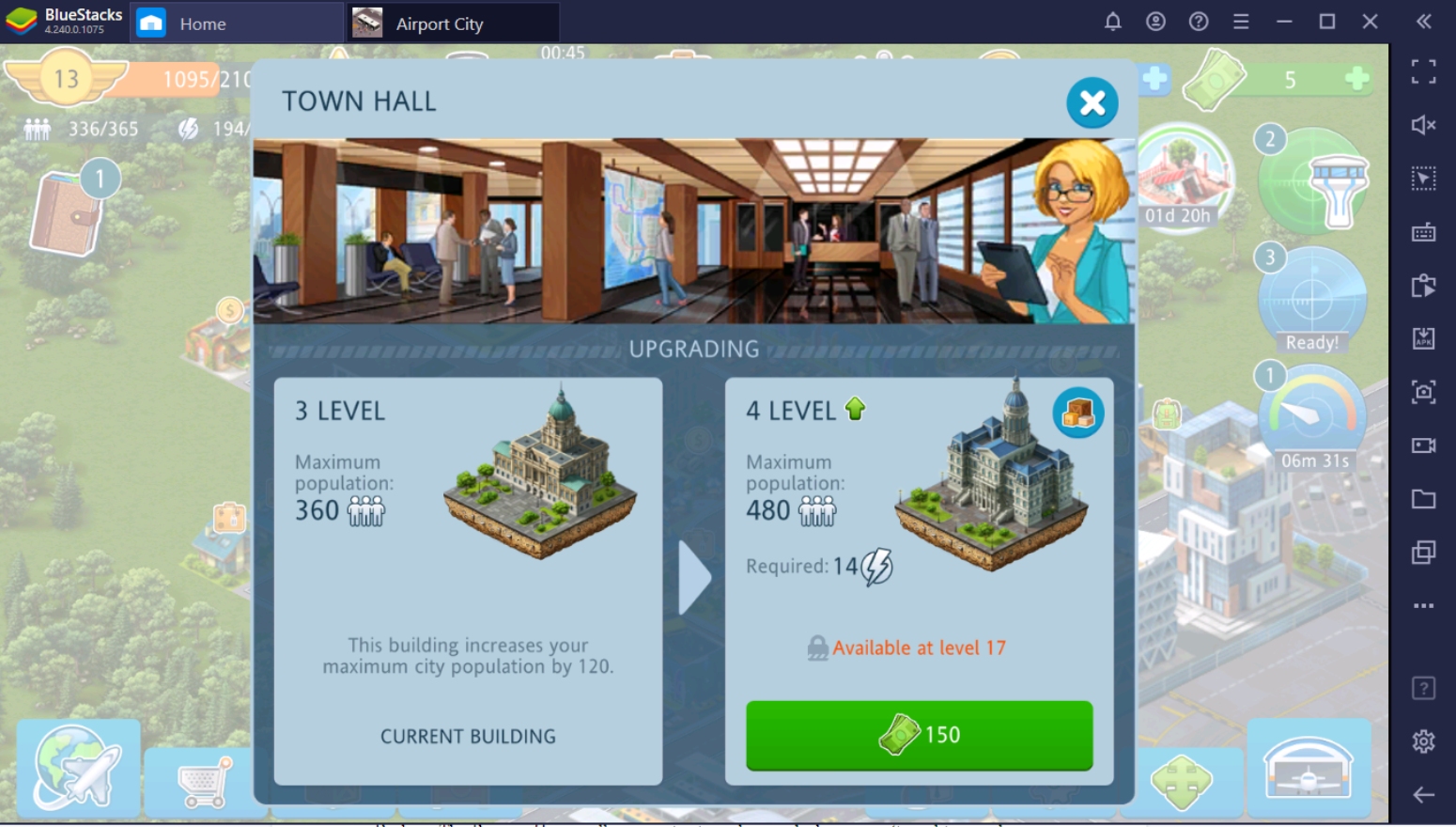 Increasing your City Hall's level also means that you'll be able to buy more Housing to produce passengers. Later on, you'll need to upgrade your Terminal, but if you upgrade your City Hall first, you can actively get Housing to fill up your planes, even if your passenger limit is full. Also, take note that at the bottom side of your Airport, there are also plots of land that you can use. These are mostly reserved for your utility buildings, such as power generators and helicopter pads.
Upgrade Your Airport
Every time you complete a 3-star mark on a destination, you should move towards upgrading your airport facilities such as the runways, terminals, hangars, and stands. This allows you to take on more profitable flights using more powerful aircraft. Eventually, you'll also need to buy a Flight Academy to reach further destinations and collect new items. Runways are the most important upgrade, as they open up your airport to larger guest planes that you can serve in the future. Try to get those upgraded as soon as you level up your Terminals.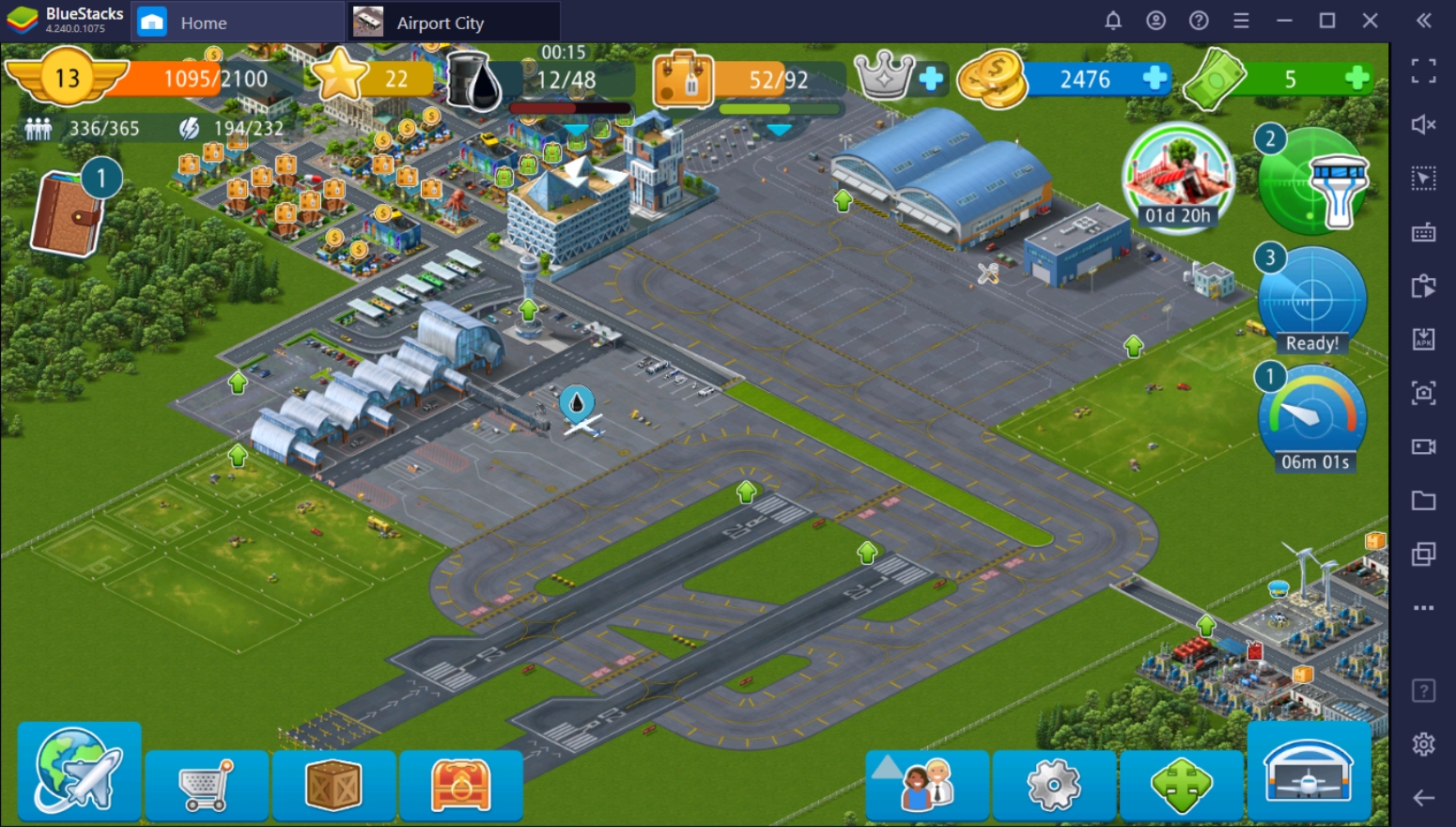 The least important upgrade in the airport is the Reserve Hangar, Baggage Halls, and Boarding Bridges. The Reserve Hangar allows you to store planes, which you won't need to spend since you'll need to complete 3-star ratings on each destination before moving on anyway. Boarding Bridges and Baggage Halls also work by increasing the loading speed of passengers and guest plane servicing, respectively. These aren't necessary unless you really want to save yourself a few extra seconds.
Upgrade Your Power Generators
At the early stages of the game, where your coin generation is still extremely limited, Power Plants are the most reasonable choice. However, once you get a stable source of income, you should start upgrading more powerful sources like Wind Turbines and Solar Panels.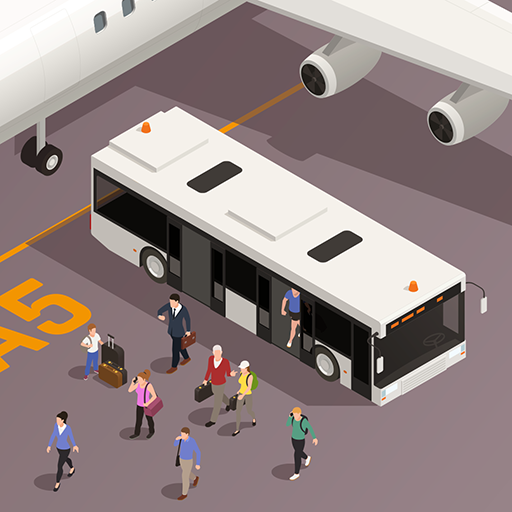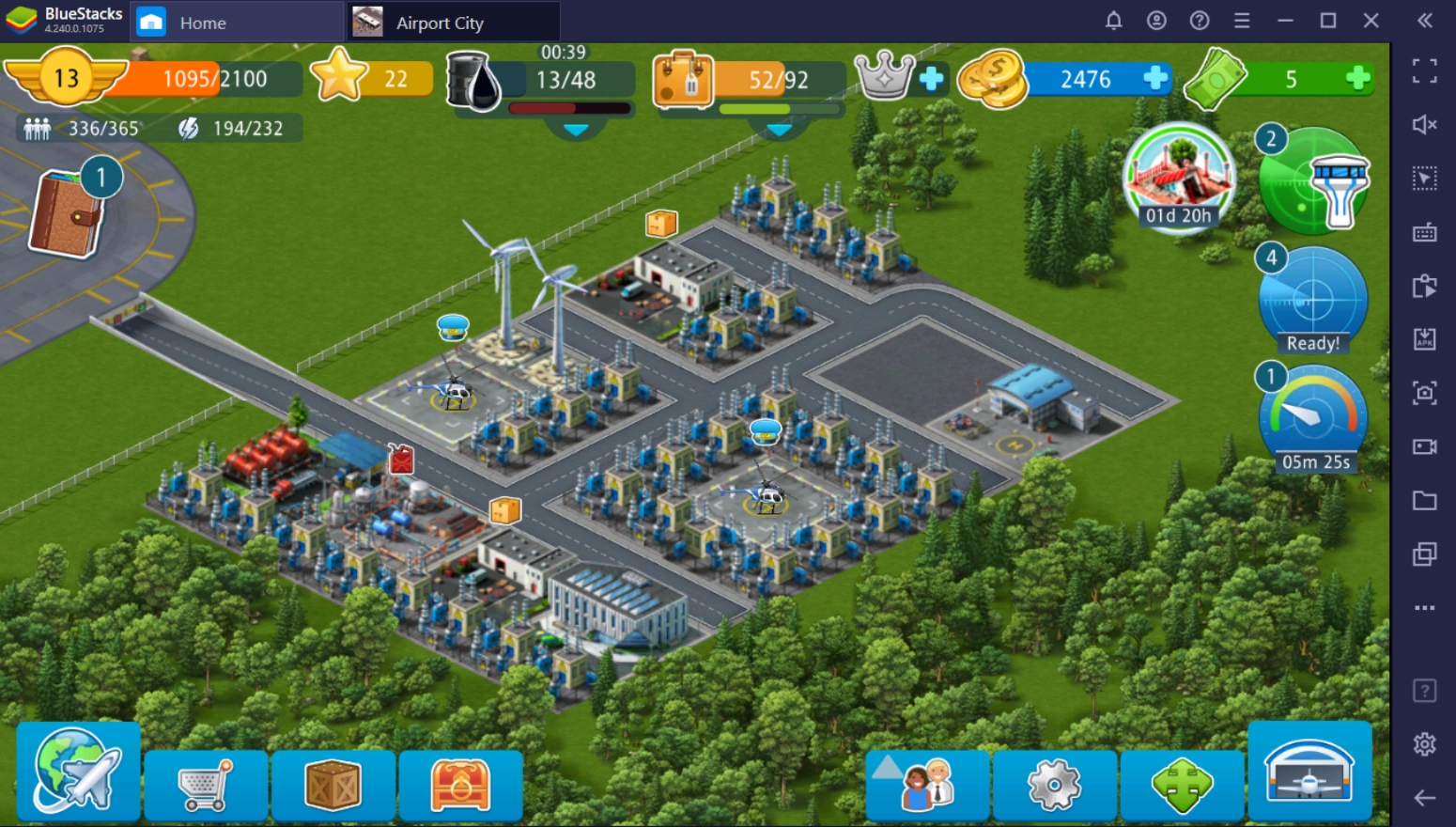 Even though they offer just a little more than Power Plants, it's important to prioritize these over lower generators since they generate more power per unit of space that you can use for other buildings instead – that is, unless you want to crowd your city with a ton of Power Plants lying around everywhere.
Start Expanding Your City
Once you've figured out How To Get More Coin, you can start expanding your land to open up new business opportunities and housing. At first, you'll want to open up more space in the utility area that you can fill up with Power Generators for your main city. Once you've achieved this, you can start buying more land. Make sure to place them strategically to maximize how you can place your buildings and add roads. Decorations also play an important part in this expansion.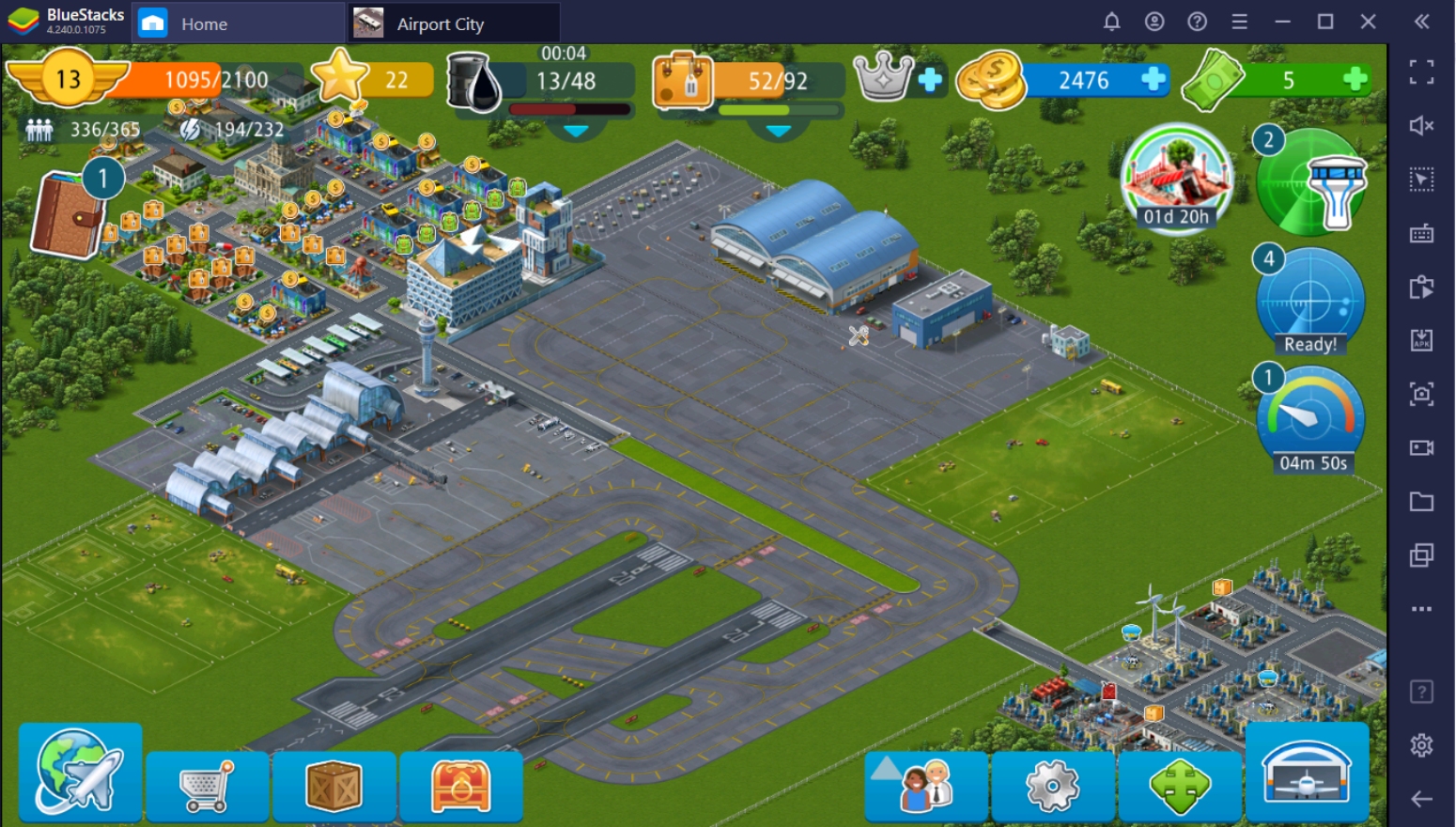 Furthermore, you should also expand your airline business; planes aren't the only aircrafts available in Airport City. You can also build Helipads and Launch Pads to open up new modes of transportations, which act as additional sources of income. These structures offer a good amount of money but require a lot of resources like electricity and craftable items. They're a good source of income and should be one of your city's early goals to secure a coin-collecting advantage.
Start Planning Out Your Layout
As early as now, you should be planning what you want your future city to look like. Determine what buildings you want to highlight and how you're going to align your roads and decorations. Play like a true architect by mentally laying out all the pieces of the puzzle one by one as you expand the city that you currently have. Once you've established a continuous flow of coin, expanding your city's borders is as easy as buying basic buildings; be ready for when that happens to you. What are you waiting for? There's still so much to do in the game!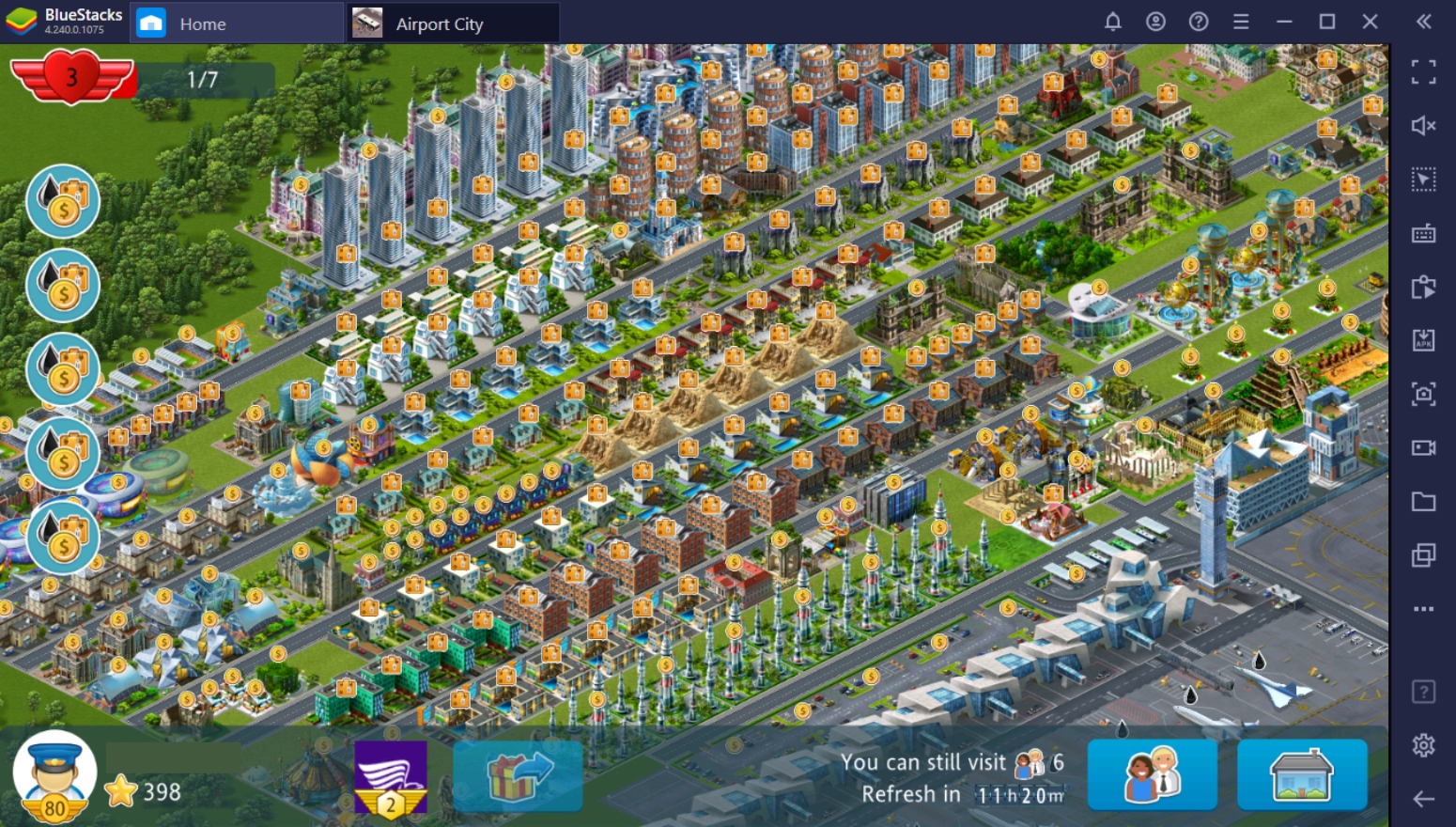 Airport City may look like it has a repetitive login, collect, and build routine, but the most enjoyable part about this game is the ability to freely design it in the way you want it to. Once you've added a lot of friends, you can start looking and competing with them in terms of city aesthetics and overall creativity. It's time for you to get to that point by using the best partner to help you achieve all your goals – BlueStacks, which has all the tools that you'll need to succeed early on in the game. Make your game time worth it and rush through the competition with us today!