Game Guides
How to Play Airport City on PC with BlueStacks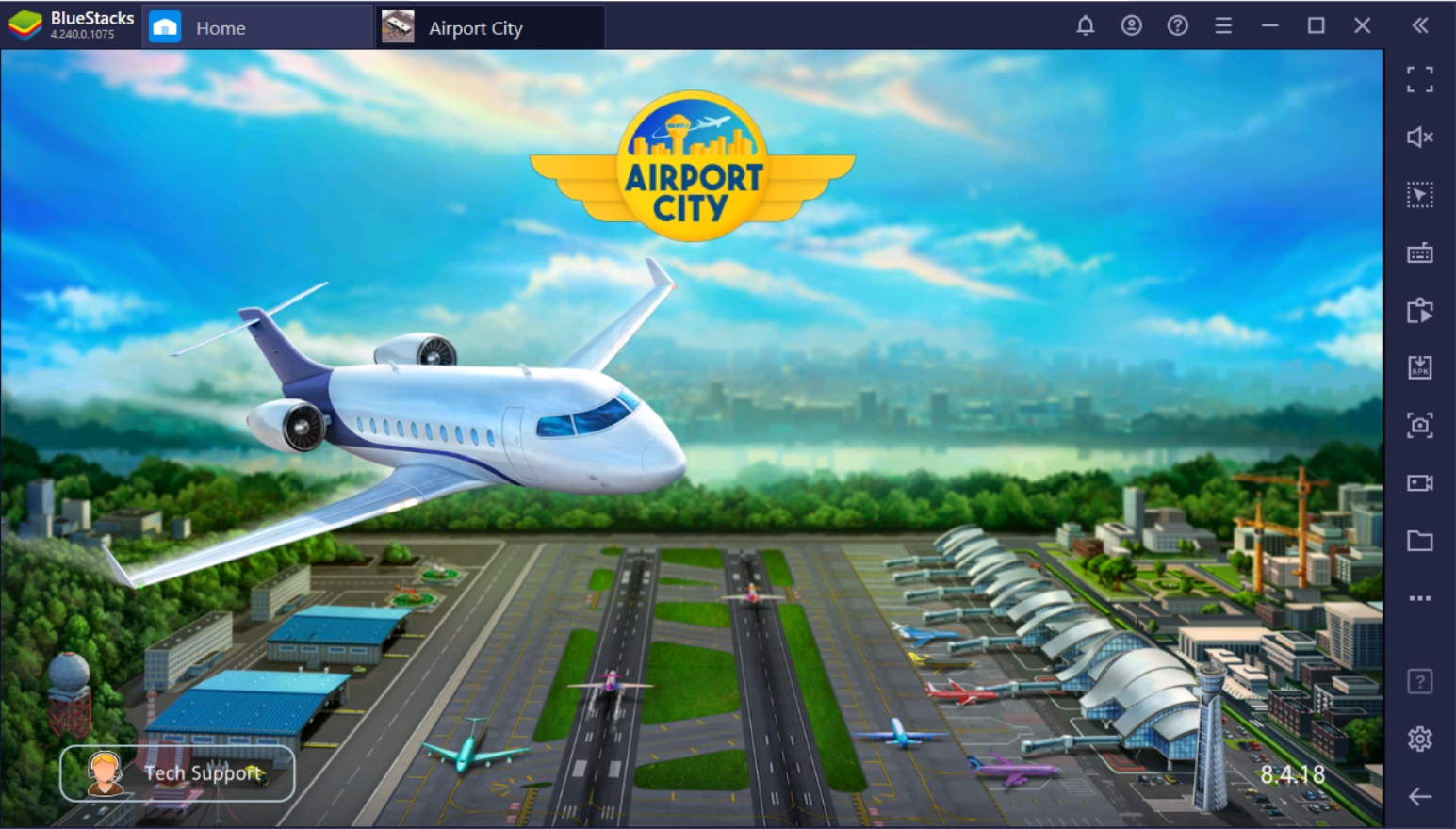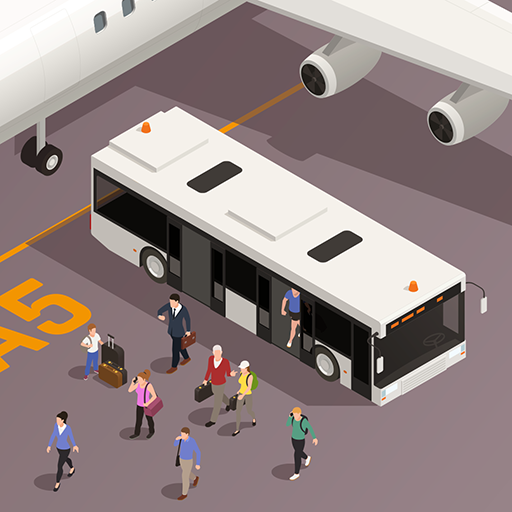 Airport City is a city-building simulation game focusing on creating a bustling city around a developing airport. The game places a heavy emphasis on upgrading your airport alongside the city to earn resources and funds; such tools are crucial to unlock new land and establish the best airport in the world. Build infrastructures, collect treasures, and unlock new planes in Airport City, which you can now enjoy playing on the BlueStacks client on your PC today!
Bringing a new twist to city-building simulators, Airport City tests a player's ability to successfully juggle servicing aircraft that arrive at their terminal while maintaining a stable economy in a busy city. Players who are familiar with the genre might enjoy this fresh aspect that introduces new layers of challenges to tackle. The game isn't as fast-paced and simple as others of its kind, which is why players will need to think up with different strategies to make sure that they can keep up!
How to Set Up Airport City on BlueStacks?
Want to try playing Airport City on your computer? BlueStacks has got your back as the best android emulator on PC! Airport City is the perfect game to run in your computer's background as you do your work or play other games; after all, the game's casual aspect doesn't require you to give your undivided attention as you play it. Save time by switching from your smart device to your computer, where you can do everything on one platform and make playing a lot more convenient!
Download and install BlueStacks

on your PC.

Complete Google Sign-in to access the Play Store, or do it later.

Look for Airport City in the search bar at the top-right corner.

Click to install Airport City from the search results.

Complete Google Sign-in (if you skipped step 2) to install Airport City.

Click the Airport City icon on the home screen to start playing.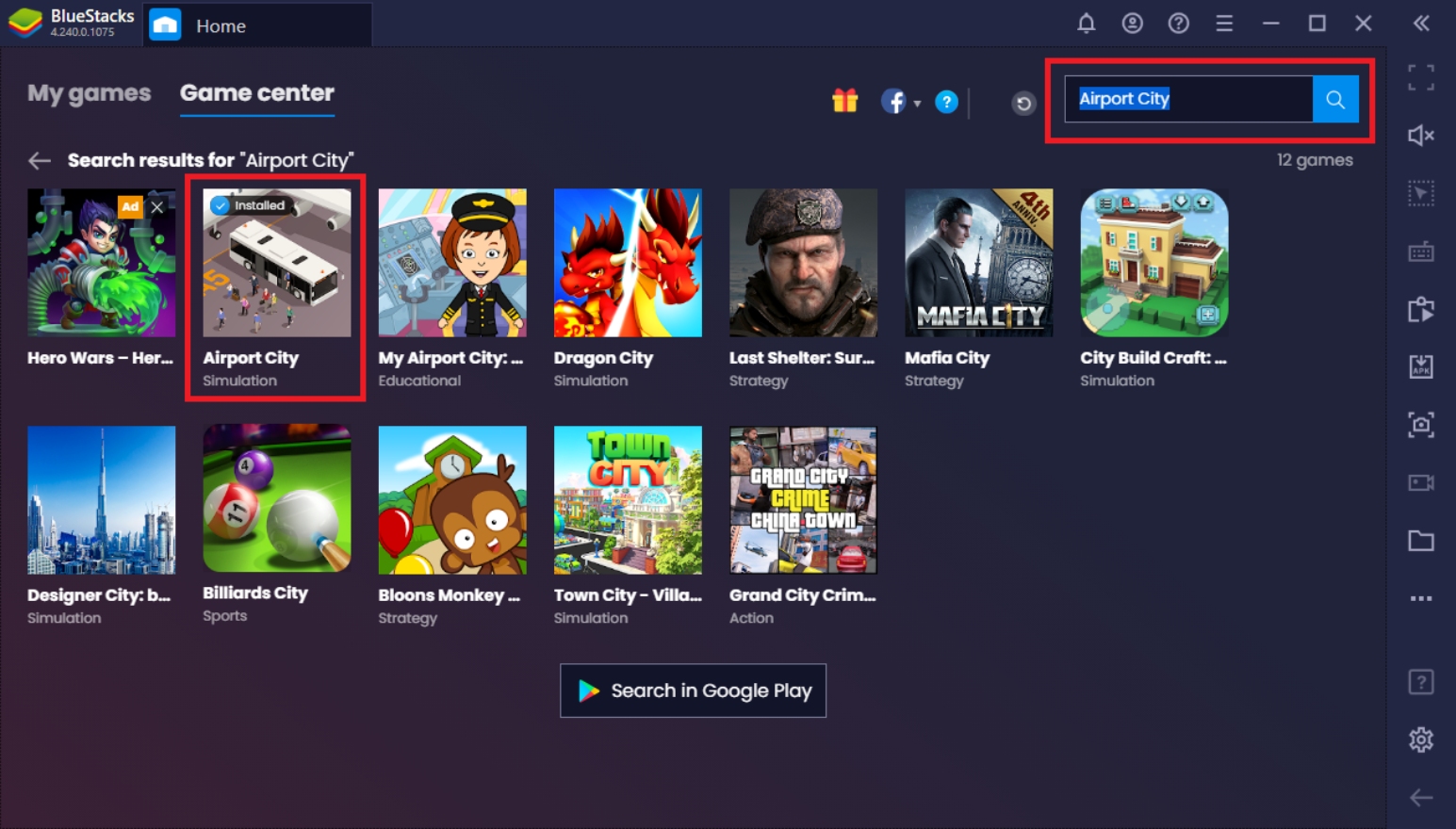 Useful Features When Playing Airport City on BlueStacks
BlueStacks offers a lot of functions that will prove to be useful for all kinds of players, whether you're a casual player going along for the ride or a serious player who wants to accelerate their game progress. Playing mobile games on your computer has never been easier, with added functions that allow you to transition quickly and easily. Learn the different features that'll improve your gameplay in Airport City. No additional downloads or third-party installations needed to get you started!
Multi-Instance Function
The BlueStacks Multi-Instance Function is the perfect feature for players who like to play multiple mobile games simultaneously without having to jump from one game to another on the same screen. The Multi-Instance Function allows players to clone existing instances and open all of them at the same time. This allows players to have all the games they want opened at the same time, making it easier to monitor the progress within the different games simultaneously.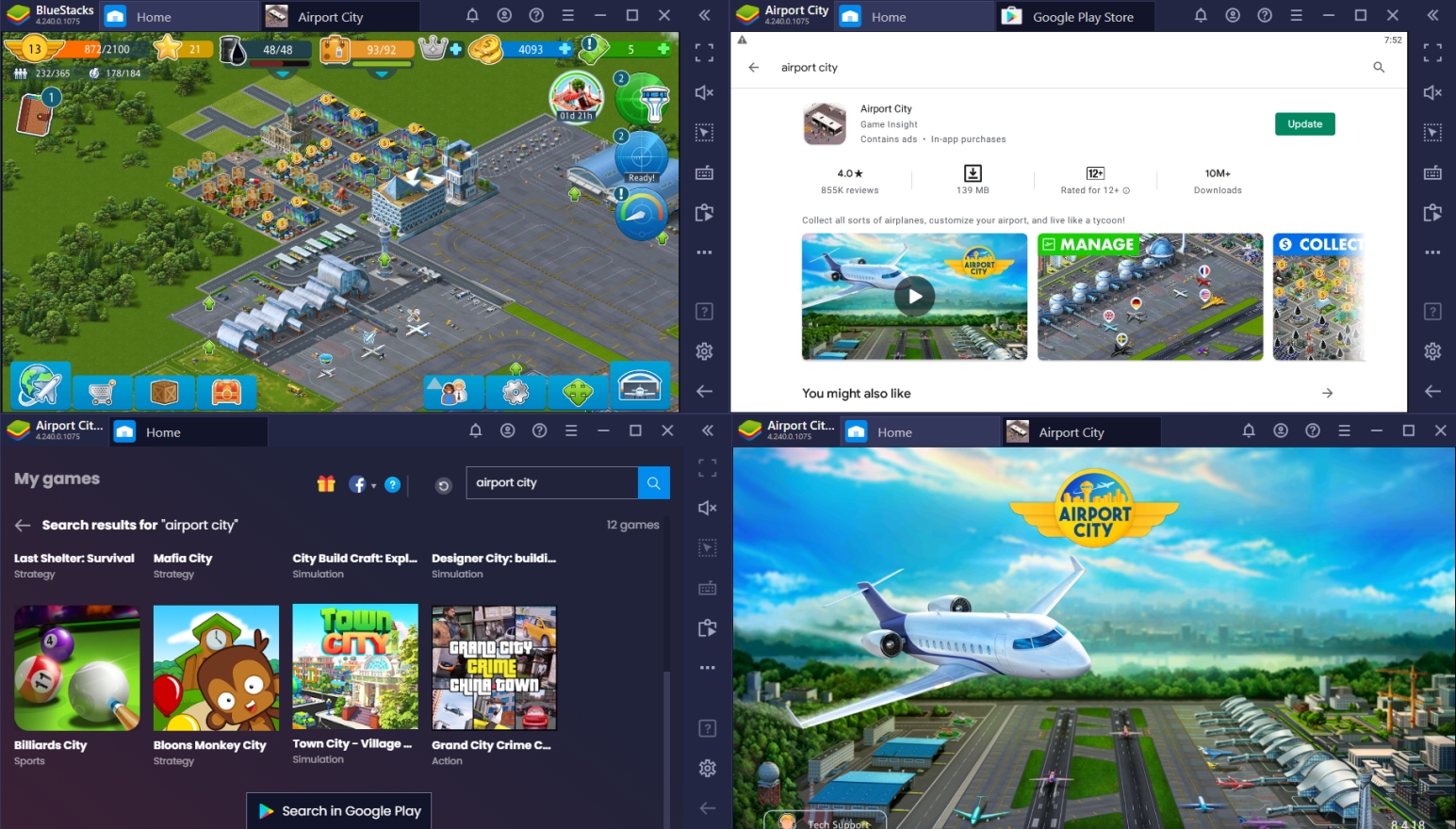 This function also allows players to create multiple unique instances so that players can play the same game with different accounts. Players who aren't satisfied building just one city may choose to play on multiple accounts in different windows, all on the same computer. With the addition of the Multi-Instance Synchronization feature, players can control all of their cities on one window, provided that they all have the same layout of buildings and structures.
Macro Feature
The Macro Feature allows players to record the commands they make from playing the game and replay the recording on multiple intervals. This function allows players to automatically collect coins and service guest aircraft without having to pay attention to the game at all. You won't even need to check up on your game as you focus on completing other tasks. You can rest easy that you can finish whatever you're doing while your game runs independently in the background.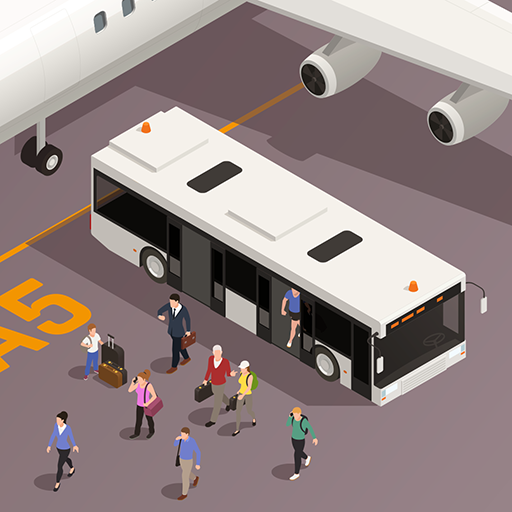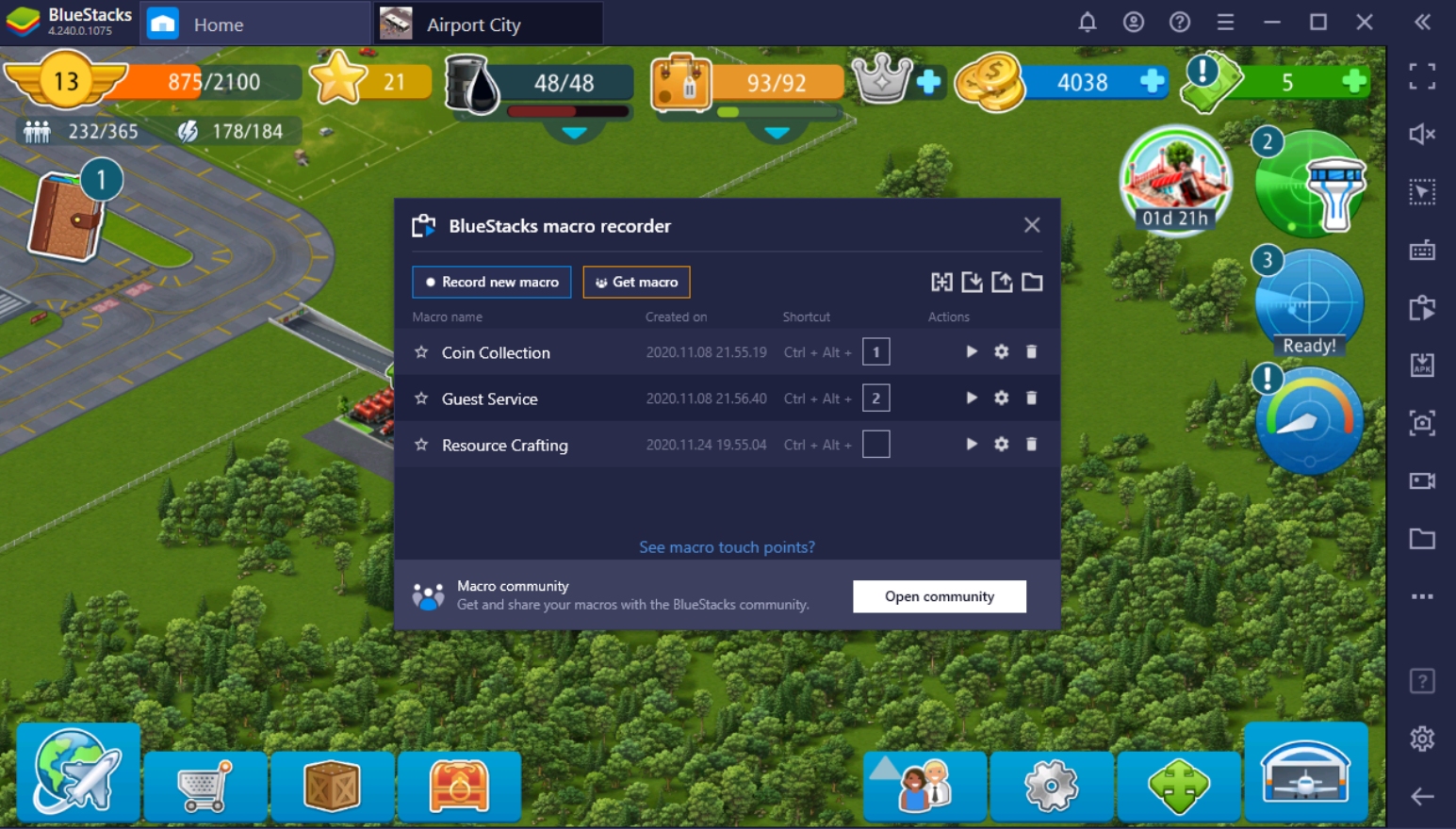 To further expand on how macro works, it basically replicates the commands you do with perfect precision. You can save it on your BlueStacks instance for later use and replay it using a hotkey that you can set yourself. The player can record a set of actions one time but is free to choose how many intervals they want the command to be repeated. Be careful on the interval times so that it matches the exact time you want it to start so that the commands won't miss the timings.
Eco Mode
The Eco Mode is perfect for low-performance PCs that can't handle having too many apps open at the same time or even mid-performance PCs who are trying to go beyond the limitations. This function lowers the performance usage of an idle instance significantly as it virtually doesn't use up as much of your computer's resources as it otherwise would. Eco Mode is perfect when paired with the Macro Feature and is essential for games like Airport City that is usually left to run by itself.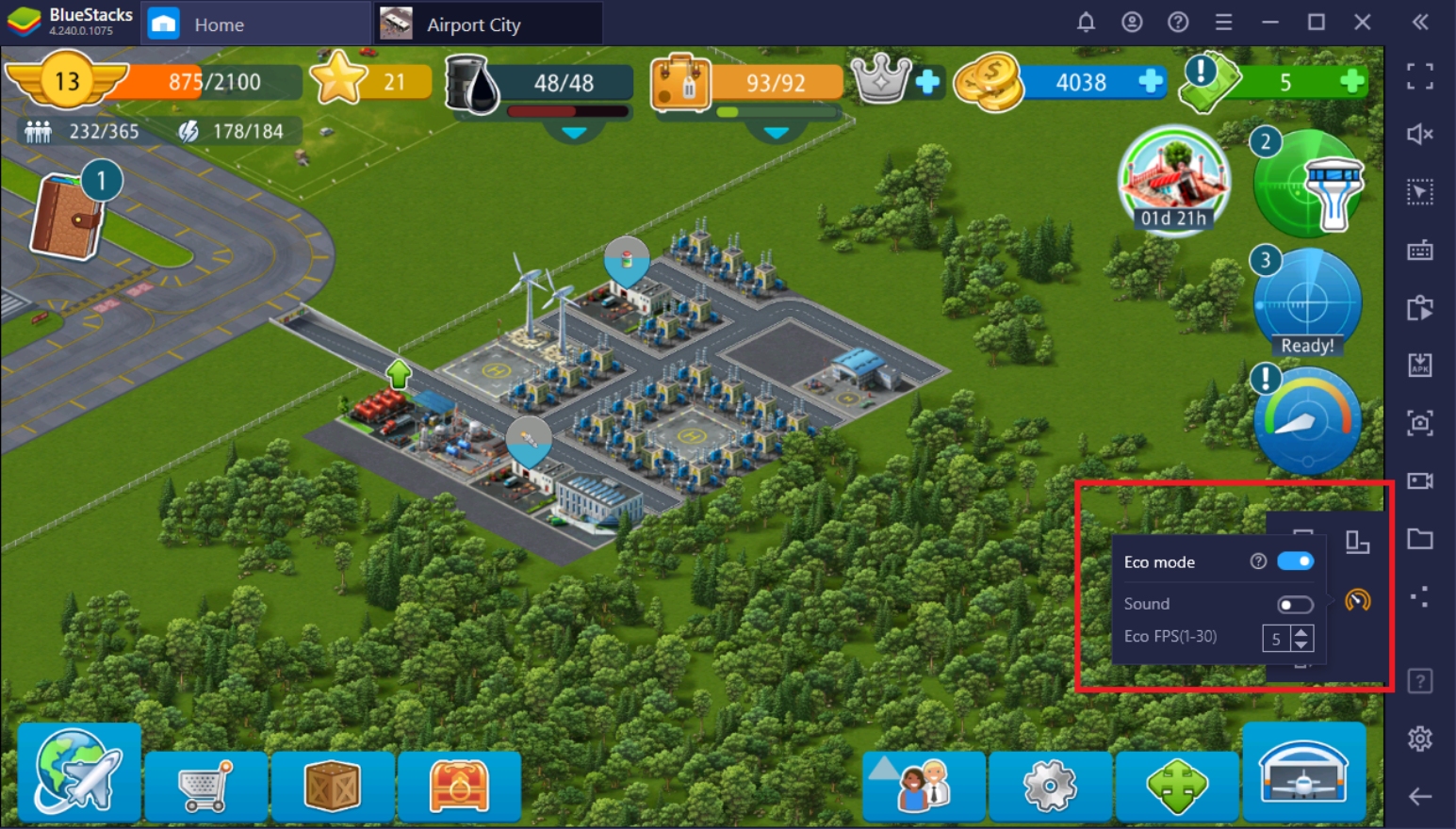 Screen Recorder
The Screen Recorder is your standard screen capture function emulated on BlueStacks. It behaves the same way that it would in your smart device, which allows you to capture your gameplay seamlessly. Share your best moments with your friends, family, and followers as you build your way to the top of the ladder. You can also try streaming your gameplay live so that everyone can see how an experienced player handles difficult tasks and solve complicated puzzles with ease!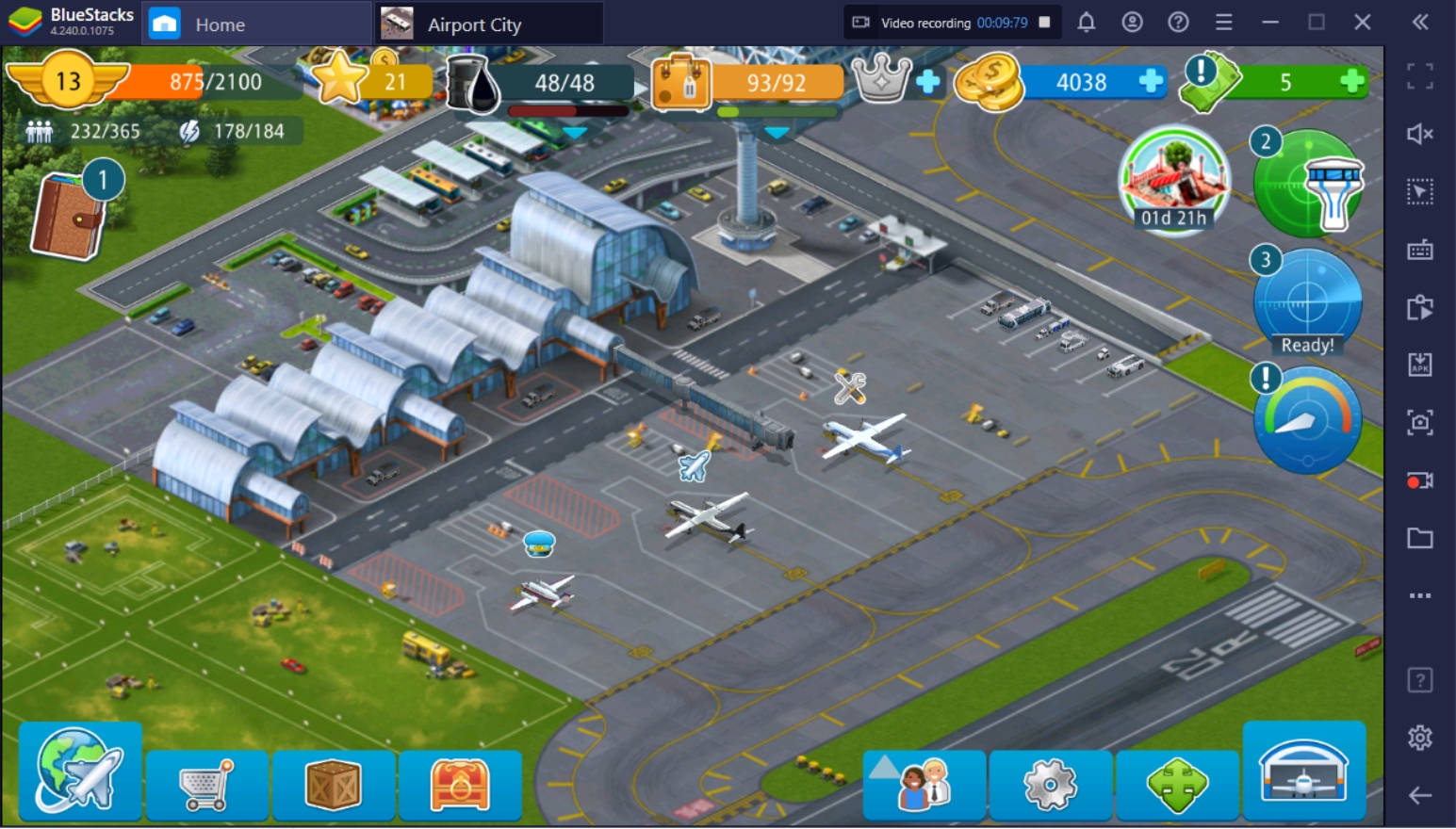 Time to Build The Best Airport City in the World!
Airport City will definitely entertain you for the weeks or even months ahead! Start playing the game with the best head start that you could possibly get with the useful features that BlueStacks has to offer you! It's time to take off in your career as a proud owner of the most prominent airport in the gaming world. There are countless flights that need to be arranged, and it looks like the passengers are eager to book a flight. Here's to all the successful flights that you'll have in the future with the help of BlueStacks PC!