Game Guides
Battle Night: Cyber Squad – How to Install and Play This Cyberpunk-Themed Gacha RPG on BlueStacks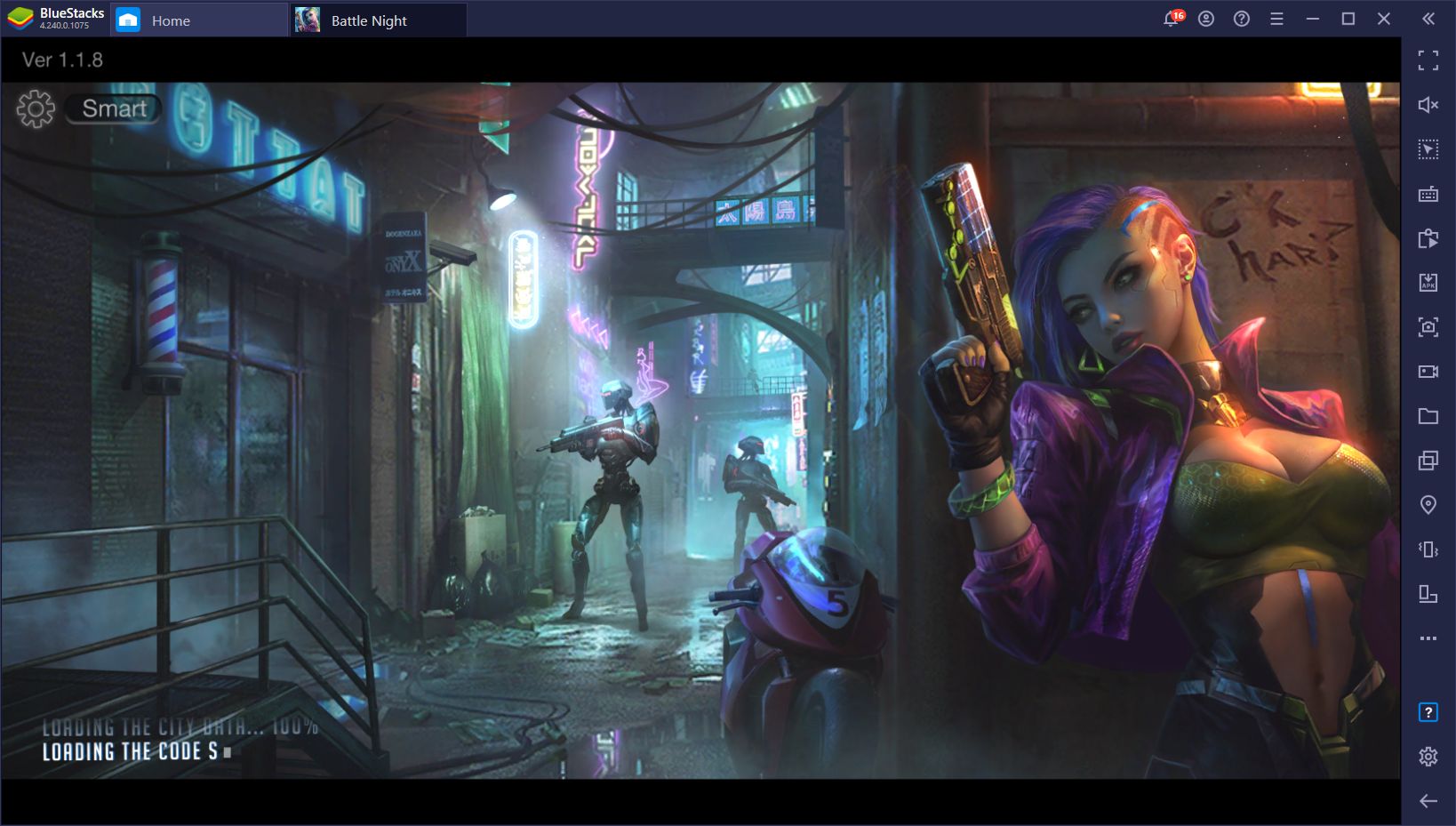 Today, we've come to talk about a nice surprise that we saw buried underneath the heap of new releases in the Play Store, which goes by the name of Battle Night: Cyber Squad. Unlike the vast majority of gacha RPGs in the market, which often revolve around fantasy settings, Battle Night is set in the steampunk dystopia of Border City, where you get to recruit your squad of agents, miscreants, and tech-savvy operators and take to the streets, ridding them of any undesirables.
Battle Night is a gacha RPG with a focus on AFK gameplay, and with mission-based combat where you get to travel across different levels and battle against many different enemies. The battles are mostly automatic; you only get to assemble your characters in formation, upgrade their level and abilities, and simply watch as they engage the enemy until one side prevails. This hands-off approach makes it a great way to pass the time as it requires little monitoring. Moreover, your characters continue farming resources for you while you're offline, which is great since you'll never lag behind other players too much if you don't have much time to play.
This game has quite a lot of potential, especially if you're a fan of steampunk or cyberpunk settings. However, while the art style and design are quite attractive by itself, it looks even better when you play it on your PC, with the best graphics, and on a large computer monitor. Fortunately, this is something you can easily achieve with BlueStacks, our powerful Android emulator, in just a few simple steps.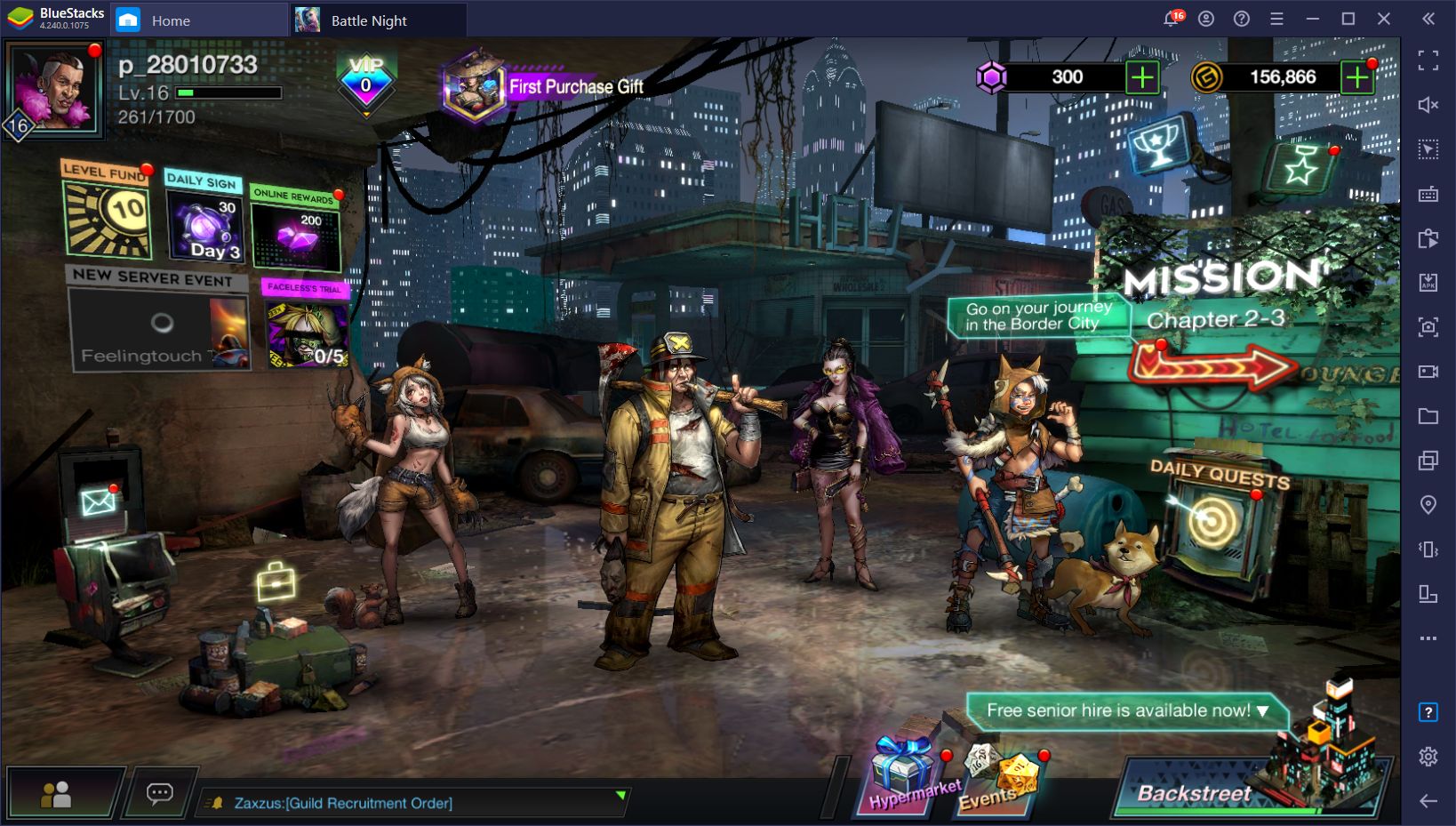 In this article, we'll show you how to install and play Battle Night on PC with BlueStacks.
Downloading and Playing Battle Night on PC
While you can recruit some technomancers to your group in this game, you don't have to be a computer expert to install Battle Night on your computer. In fact, all it takes is a few clicks, and you'll have access to virtually every game in the Play Store with BlueStacks.
To get started, please follow these simple steps:
Head on over to our website and download BlueStacks – it's completely free!
Run the installer and let it finish. Once installed, the emulator will launch automatically.
Using the search bar on the top right, look for Battle Night in our Game Center.
Click on the game in the search results to go to its Play Store page, and install it just like you would on your phone.
After you have finished downloading and installing the game, you can launch it by clicking on its newly-placed icon on the BlueStacks home screen.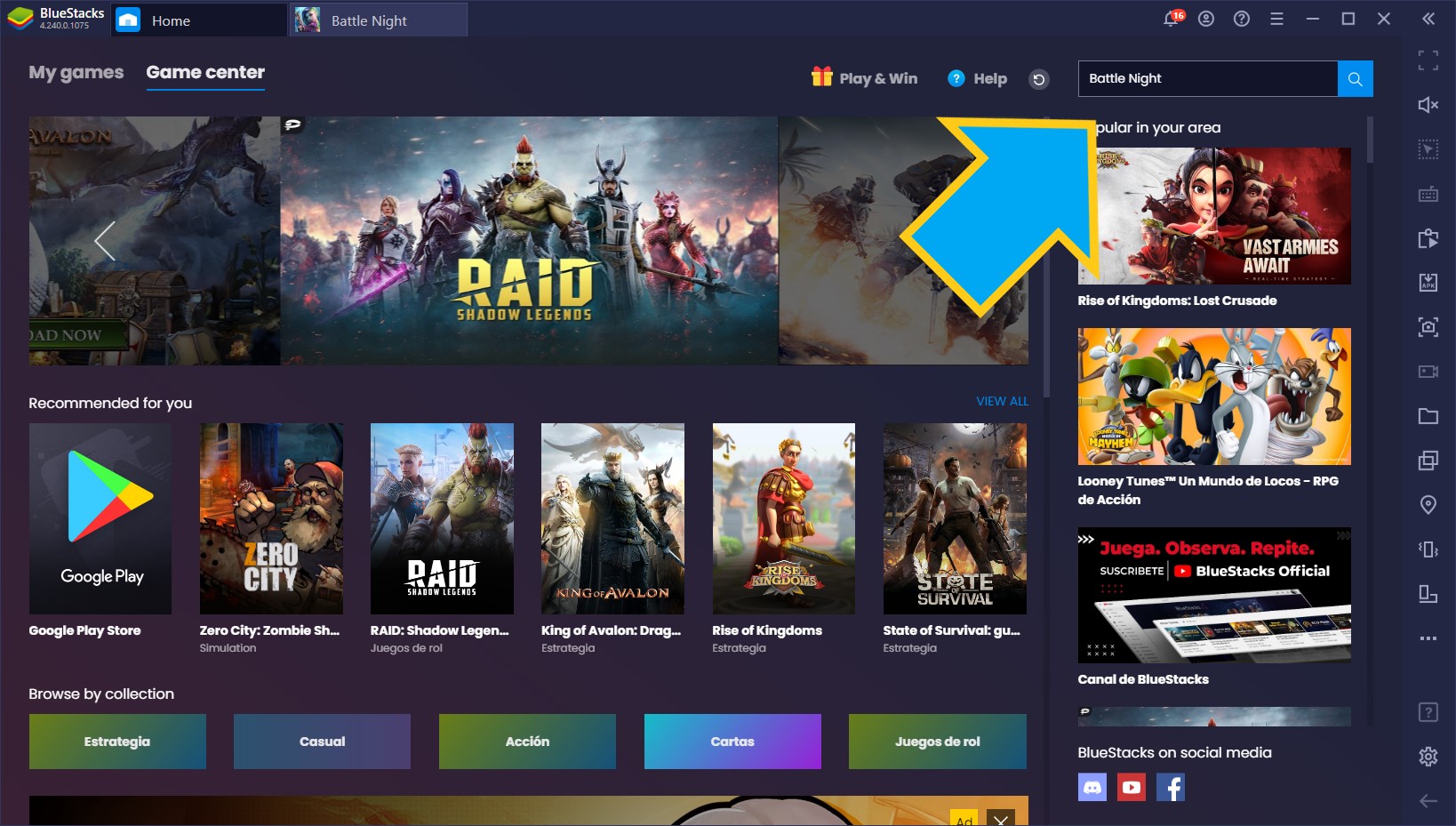 As you can see, these steps are very simple and, depending on your internet connection, only take a few minutes to perform. And of course, you'll get access not only to this game on PC with your mouse and keyboard, and large monitor but also to the plethora of tools that BlueStacks offers. We recommend taking a look at our BlueStacks features guide for Battle Night if you want to learn how to use our tools to your advantage in this game.
If you have any questions about how to set up this game on your PC, feel free to leave us a comment in the section below, and we'll get back to you ASAP!