Game Guides
Blade & Soul: Revolution – How to Play on BlueStacks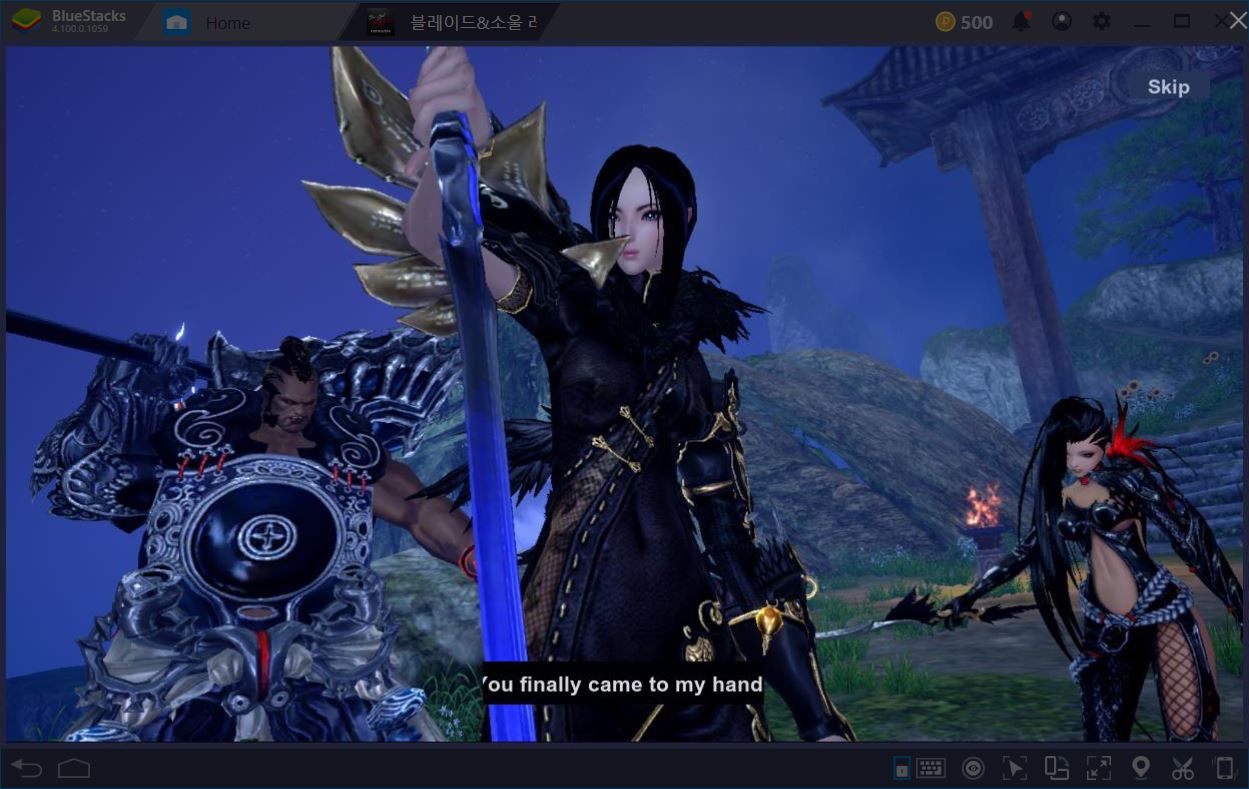 Blade & Soul: Revolution is one of the most visually impressive mobile games that can run on an Android device. Ever since we got our hands on it, everything we could do is just play it and be amazed at how pretty it is. You can check out some of our first impressions in our game review right here.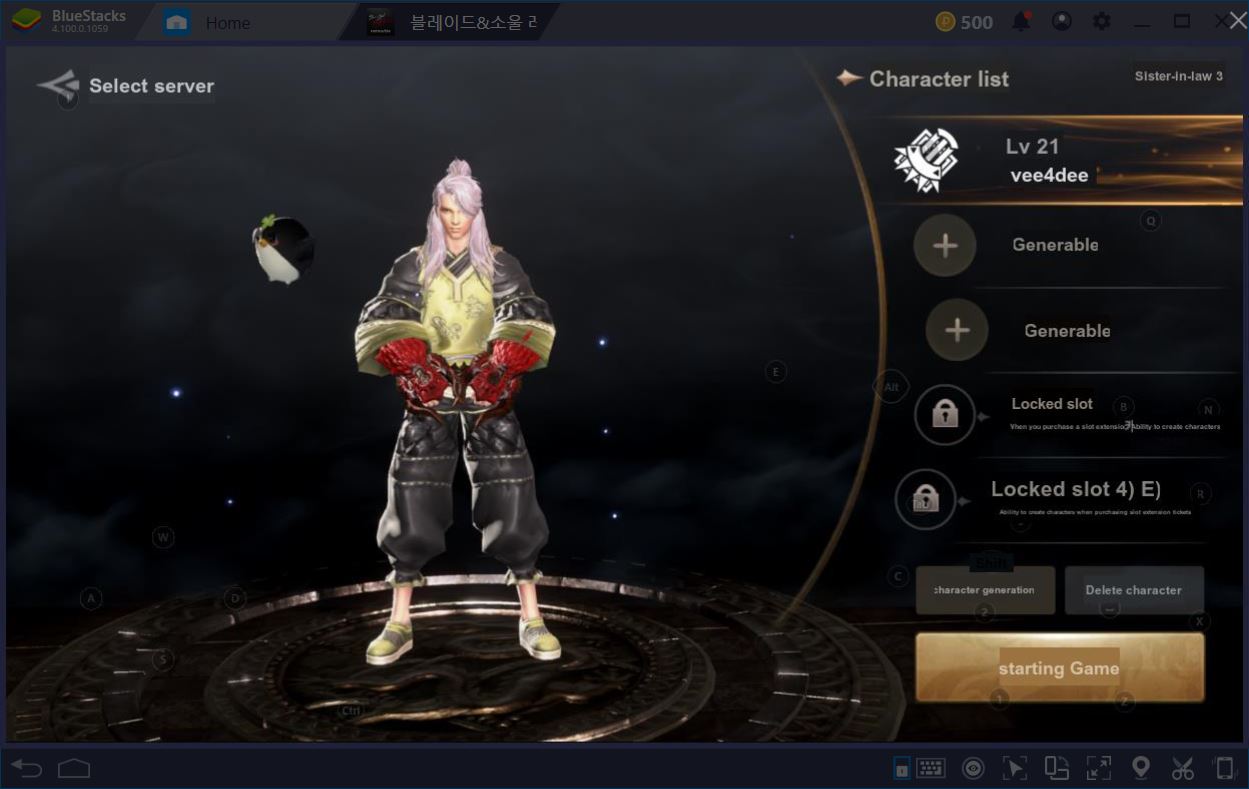 In this article, however, we'd like to focus more on how you, too, can play this game, even though it's still unreleased in Western markets, as well as why you might want to do it on BlueStacks rather than on a mobile device.
Hint: Of course it's the performance. With a game as stunning as BS, you don't want any lagging or stuttering to bother your amazing playthrough. Pure, continuous, uninterrupted joy is what you're looking for.
By-passing the Region Block
Fortunately, Netmarble didn't try too hard with their regional block on Blade & Soul: Revolution. We think they might have known that people from the outside would definitely like to play the game and their lax approach was perhaps a subtle strategy to see how much interest is stirred. Who knows.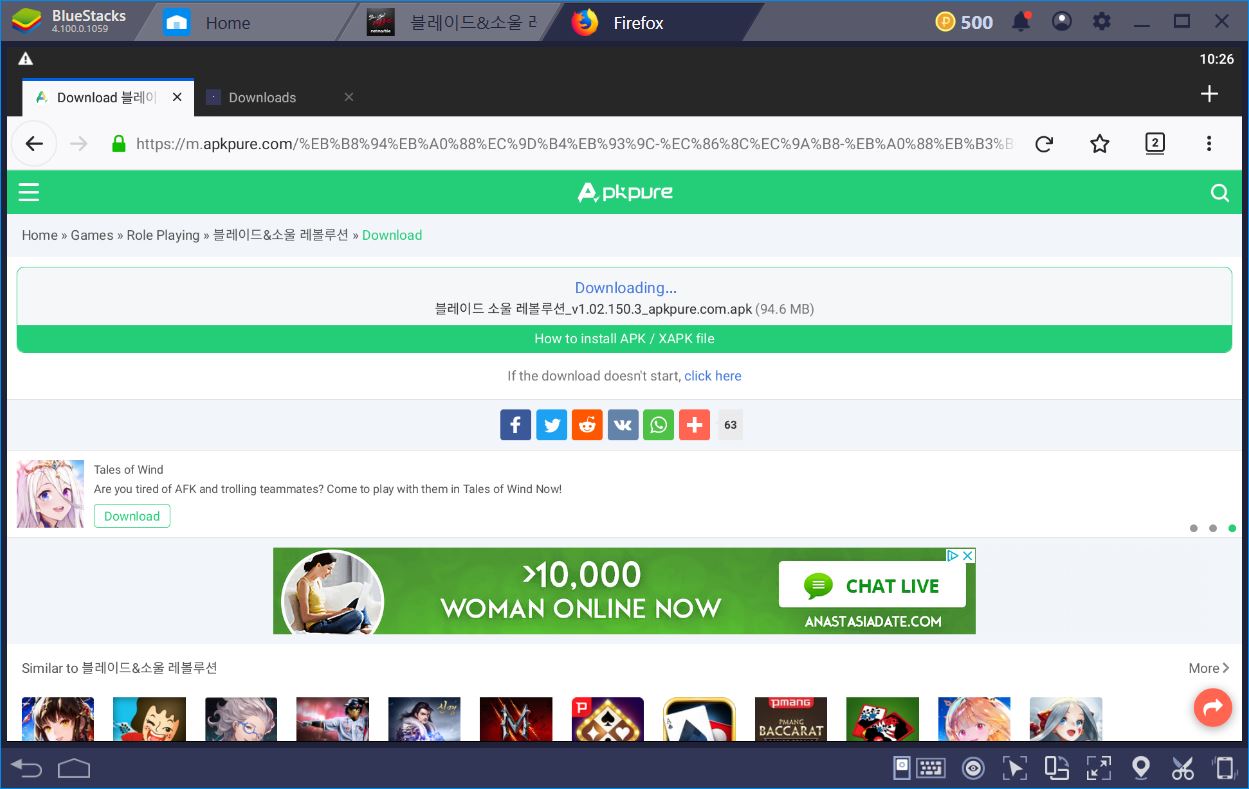 To play the game, go to any reliable APK source website of your choice and search for 블레이드 소울 레볼루션. That's right, you'll have to copy paste the Korean name, because the game is officially unreleased for the Western markets. After the APK is downloaded, all you have to do is open it with BlueStacks.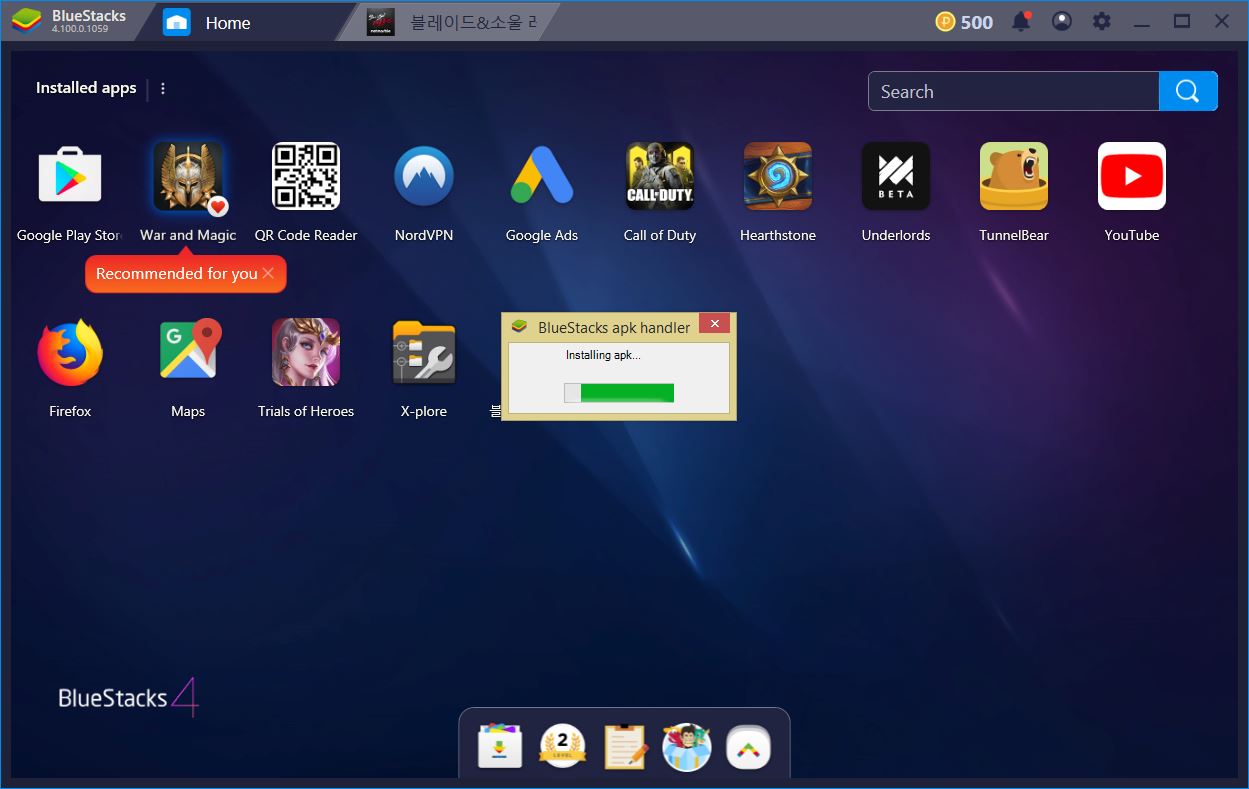 Once the installation process is done, the game will ask you to download a fairly large update. Obviously, the dialogue is all in Korean. Just press the button on the right of your dialogue box and the application will do its thing. Whenever you're unsure as to what the game is asking you to do, BlueStacks can do a real-time translation of the text that is on your screen.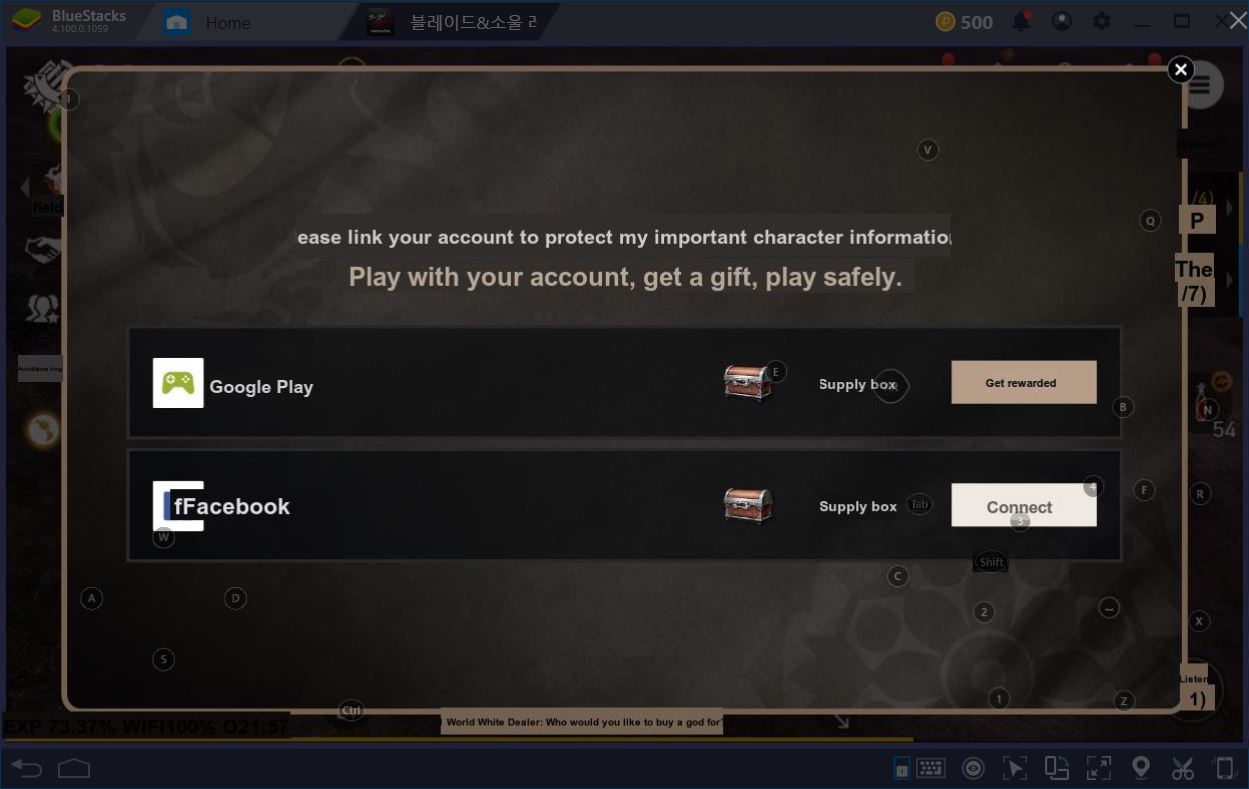 For instance, the icons gave us a notion that we're being asked to link our accounts but, to make sure, we just pressed Ctrl + Shift + L. In BlueStacks, this shortcut combination accesses the real-time translator of the application. It's a bit rough – kind of like Google translate – but it's more than enough to get by.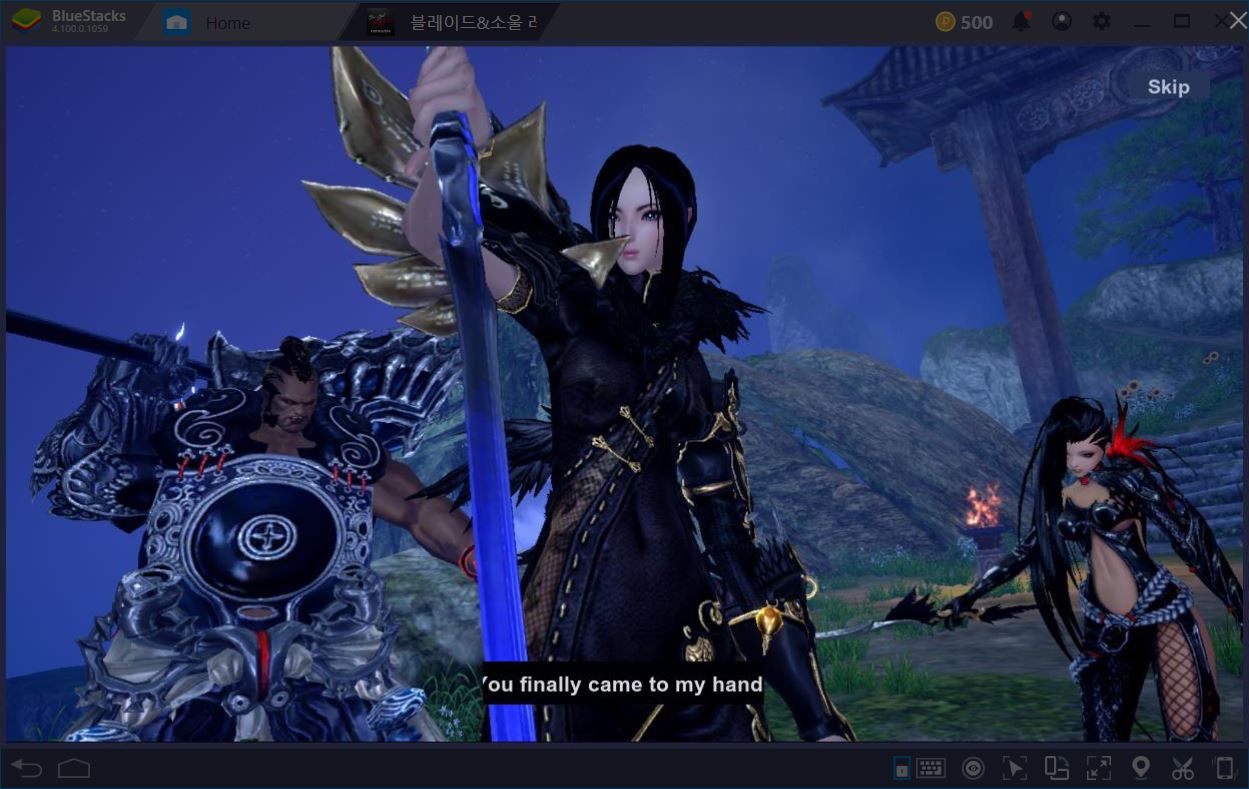 Some of you might be storytelling enthusiasts. We know we are, so we frequently used the translator to try and get an idea of what's going on. If there's one thing this game has plenty of – it's a great story to go with it. At no point will you get the impression you're just doing these mobile-game quests to level up your mobile-game character.
The Keymapping Tool and Combo Key
If you've read our game review, you can already tell that B&S is no average mobile MMORPG. The functionalities, game mechanics, and storyline blended into this neat app are nothing short of intimidating. We feel just like we're playing a game that was intended for the PC to begin with. Thanks to the Unreal 4 engine, everything runs incredibly crisp. Just look at us merrily flying from one quest to another. We did say we're squeaking with joy at this amazing feature that seems plucked out of the Dragonball universe.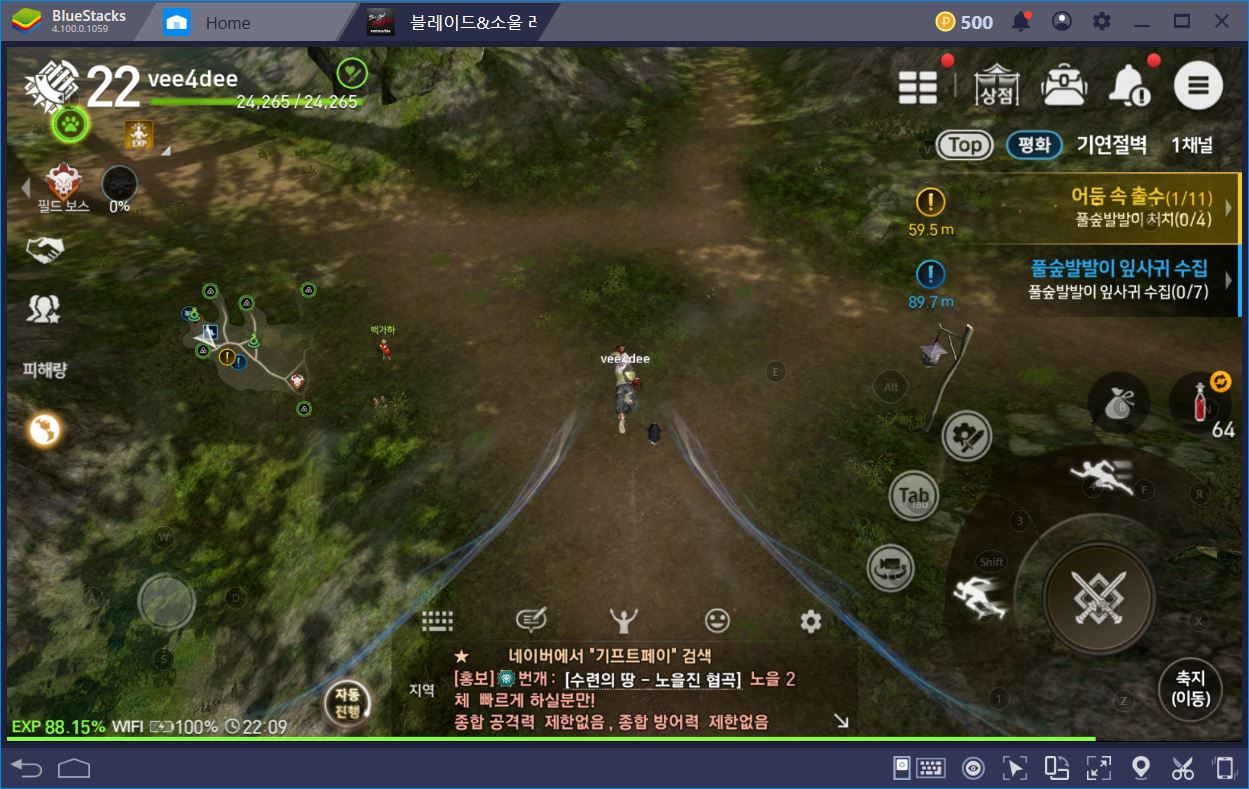 Part of the amazing performance we're getting is also due to the emulator itself. After all, BlueStacks allows you to run one of the most high-end versions of Android, completely free. It's even better even than an S9+. As with any MMORPG, you want to develop an intimate relationship with your characters' abilities. You need to memorize them, know what they do, as well as when to use them if you want to be on top of your game.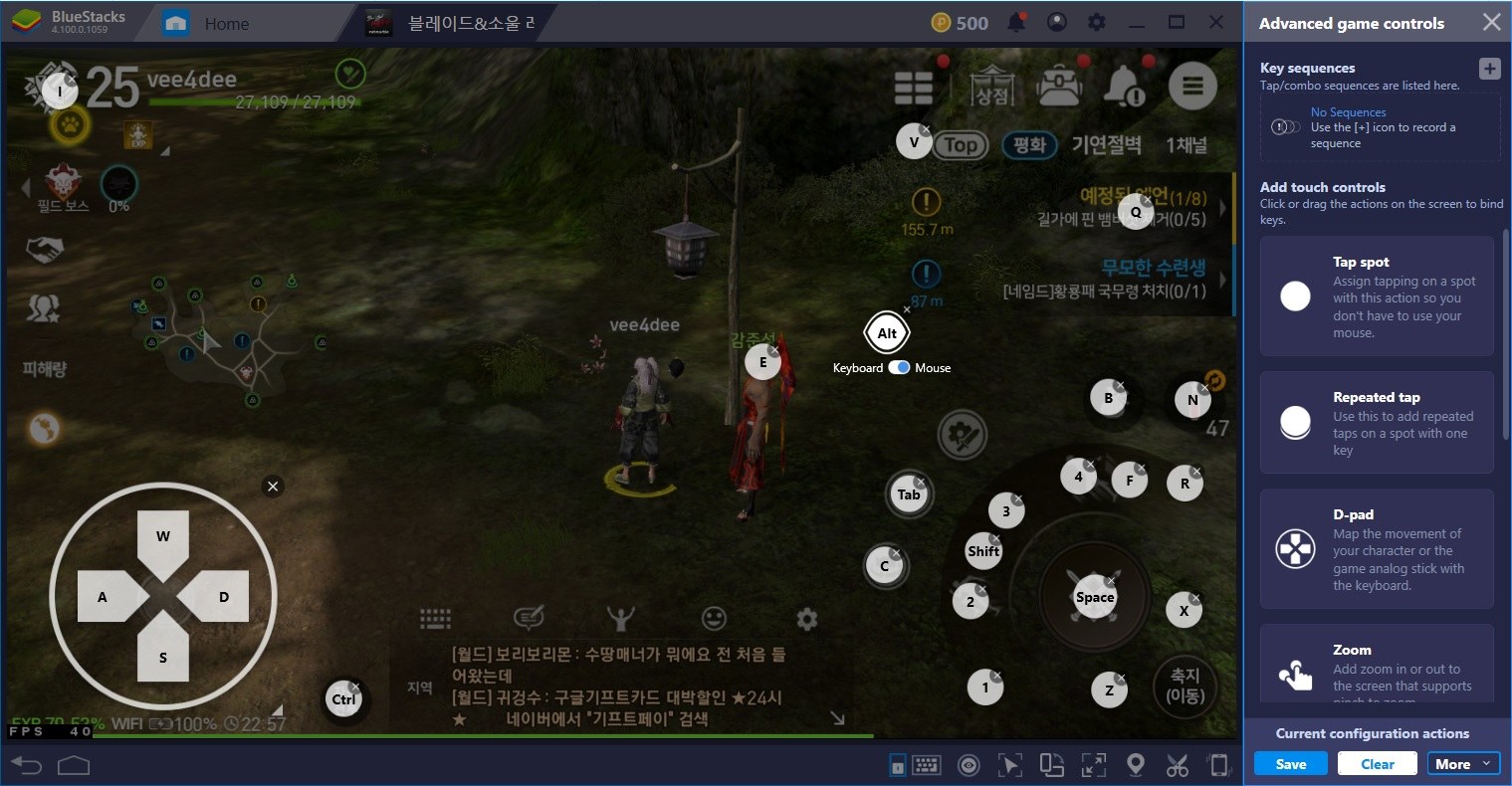 Luckily, the BlueStacks Keymapping Tool allows us to bind each and every skill to a mouse or keyboard button. There's a preset configuration already in place that you can try out. If you want to change anything, feel free to do so. It's as easy as clicking on one of the key binds and changing the letter that is assigned to it.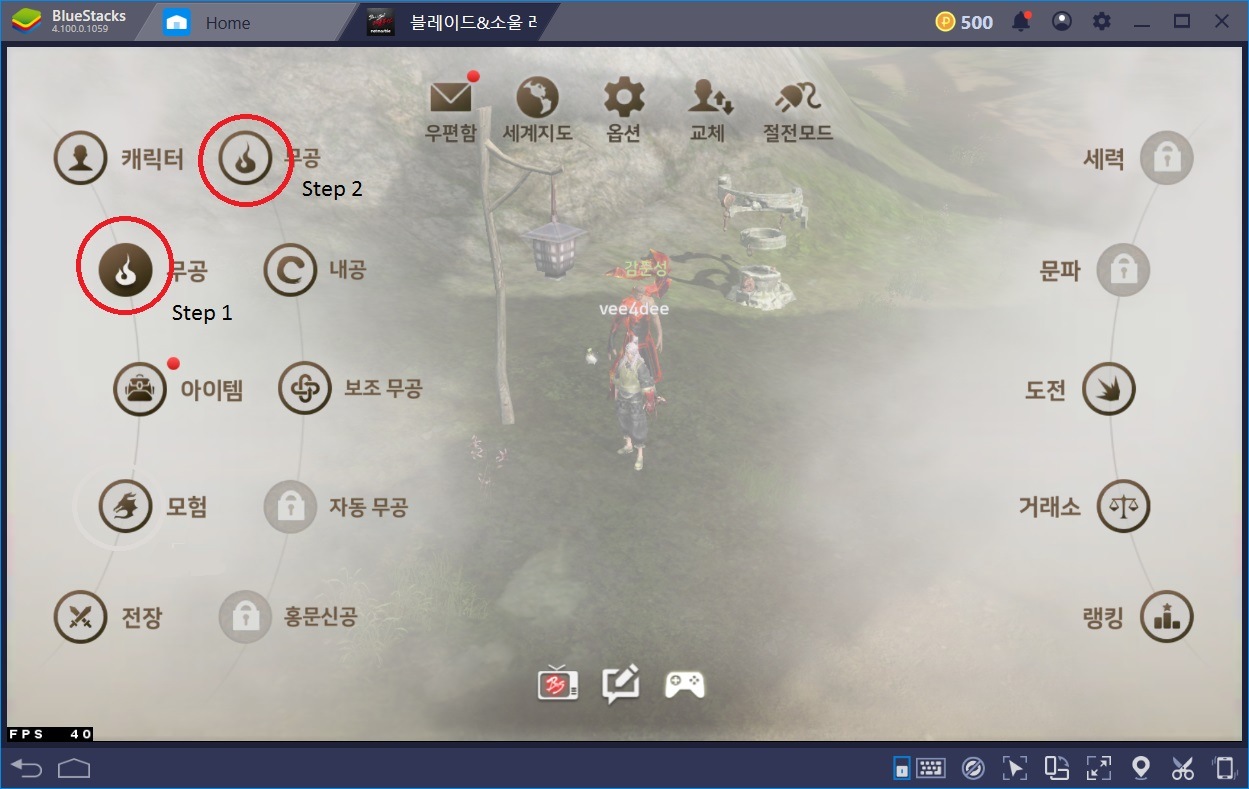 In addition, if you want to get to your skills menu, where you can upgrade all of your abilities, there are several steps you need to follow. First, you go into the Menu – that's the top most one in your right corner. Then, you click on the fire-look-alike icon on the left-hand side and, finally, you click the same one from the next menu.
If you want to save all of the time we've had to fumble to find our precious skills screen, all you have to do is use the BlueStacks Combo Key to assign this entire process one keyboard shortcut.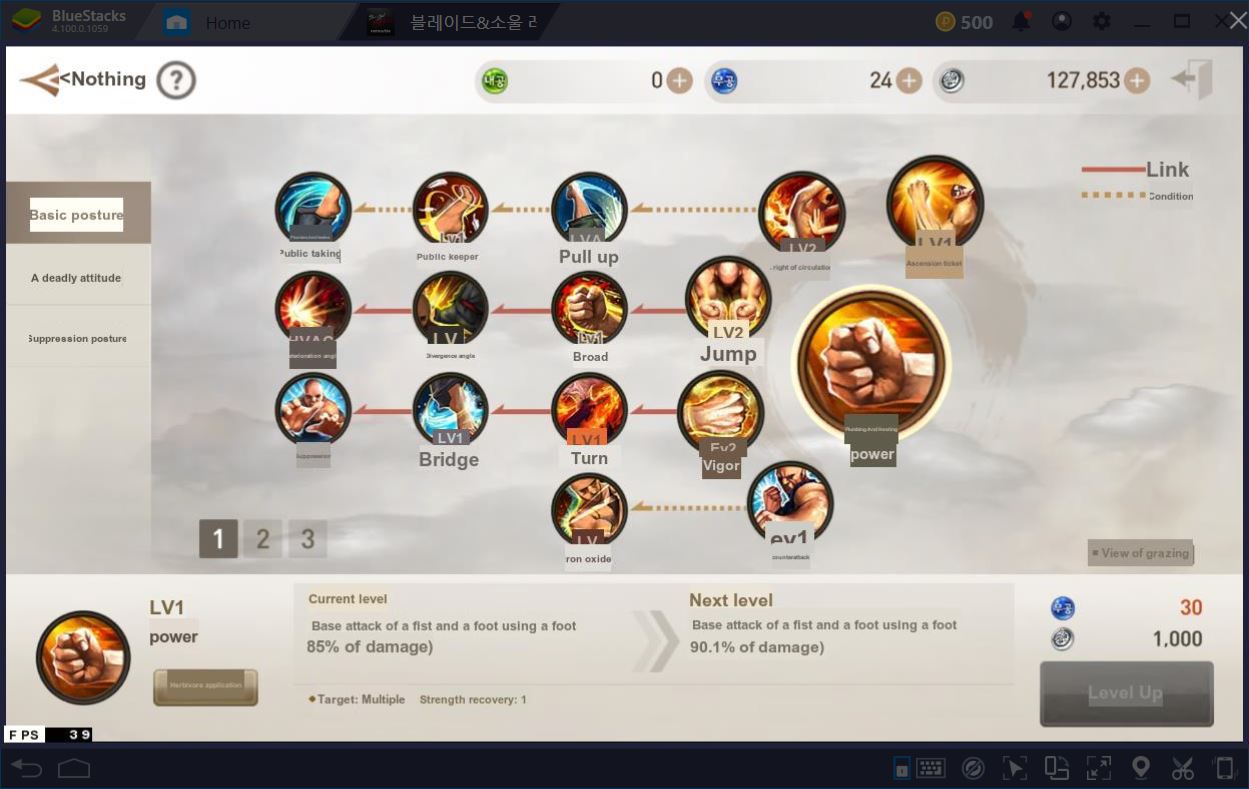 All you have to do is go back to the game controls and press the "+" button on the top right corner of the menu, next to Key sequences. Then, record the sequence of clicks you need to do in order to open the skills screen and… presto! You can assign the whole thing just one button on your keyboard. Pretty awesome. We've taken the liberty to show you a translated version, but if you're well-versed in Korean, you might find it annoying.
No Place Like BlueStacks
As with any self-respecting MMORPG, you'll have plenty of challenging bosses on your path to leveling, not to mention tough PvP adversaries. While some of the game can be played on auto-combat, the more difficult parts will demand your entire focus. In order to fully prepare yourself for these situations, you should do your best to memorize good ability combos in your level 20 tutorial.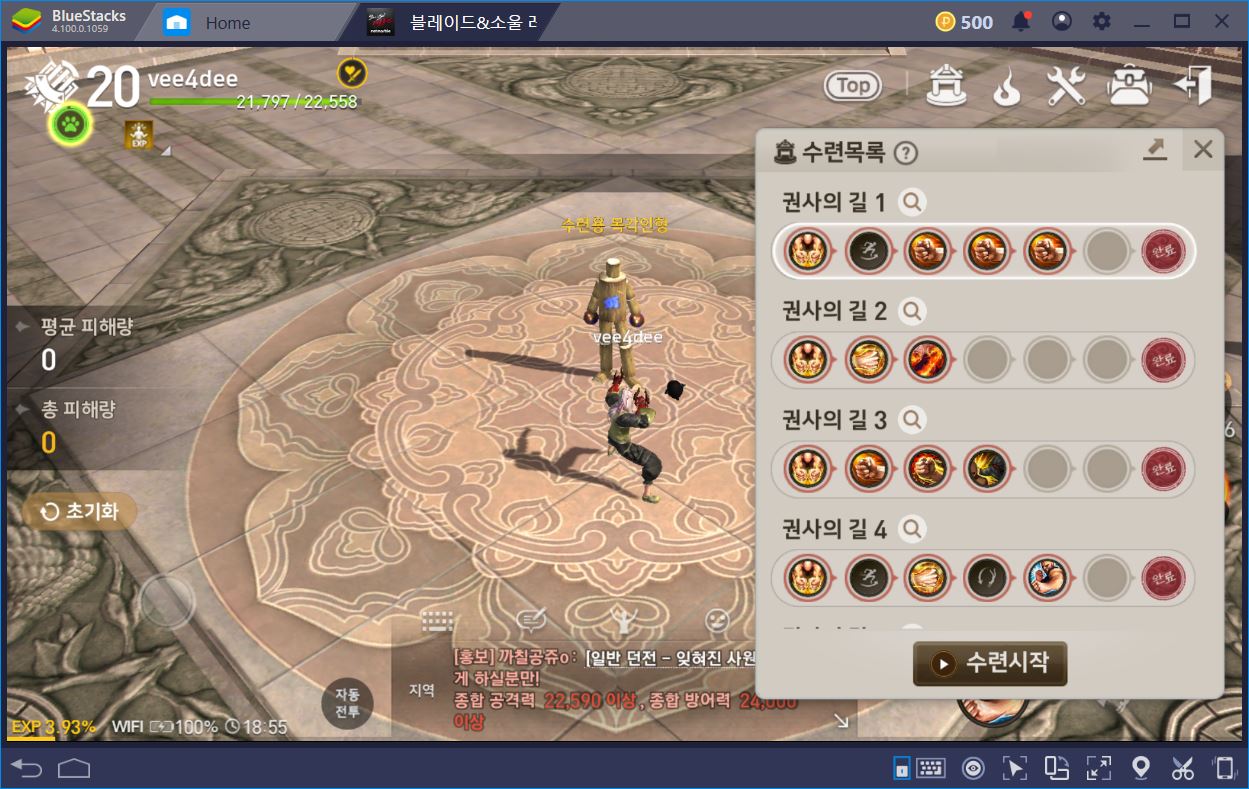 Meanwhile, BlueStacks will guarantee an incredibly smooth performance on your PC. You wouldn't want to spoil such a beauty of a game with lag stutters, subpar visual rendering, and other mishaps that generally happen on mobile devices.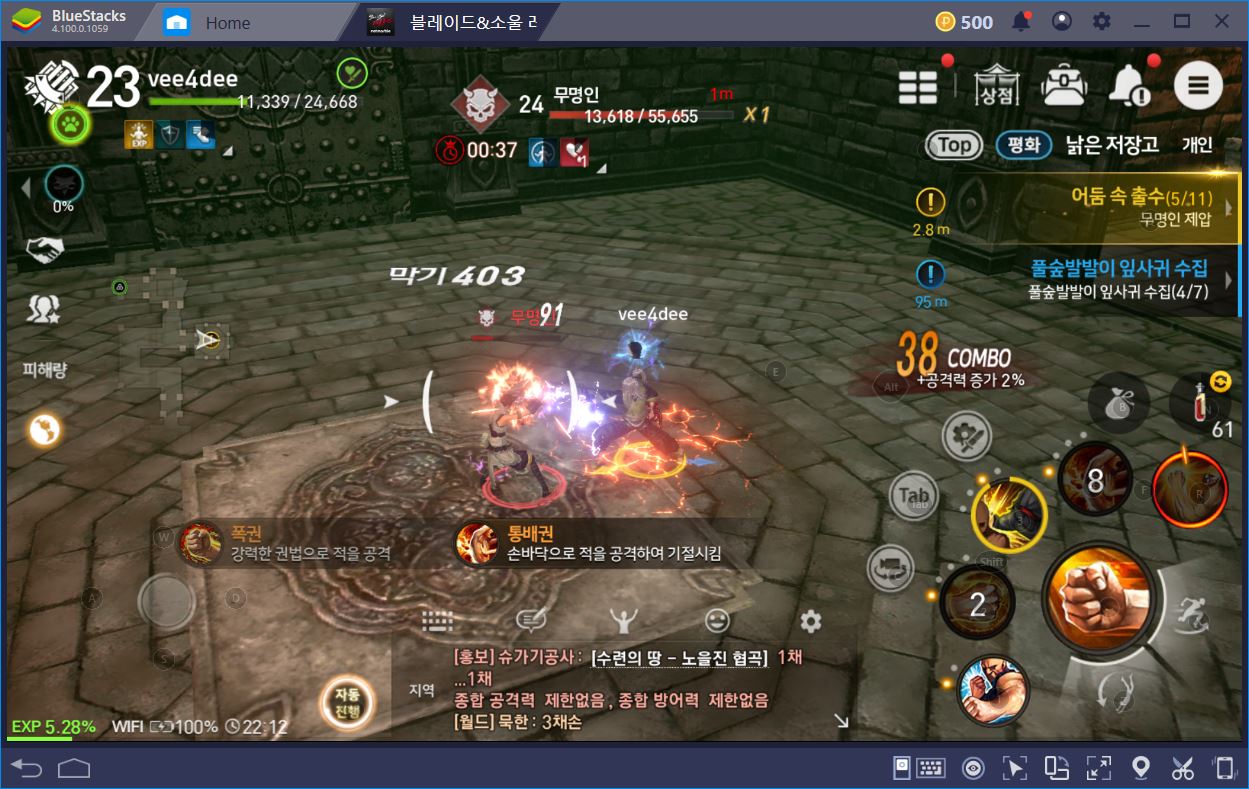 Believe us, you'll want to see every single pixel of Blade & Soul: Revolution. There's a satisfaction to witnessing your character land an awesome combo on a dungeon boss. Few things compare to it, perhaps topping the DPS meters in a raid or winning that delicious chicken dinner in PUBG. But we'll leave you to it. We have a handsome warrior to level.