Coin Master is probably one of the cutest village building games currently on the Play Store. Not only does it look endearing, but it's also very easy and relaxing to play. Once every couple of hours, you can pop in to check on your village, roll a few spins, make more coins, and set up a few new buildings. The whole thing can help you take your mind off more immediate, real-world troubles and give you the opportunity to catch a breath during a busy day.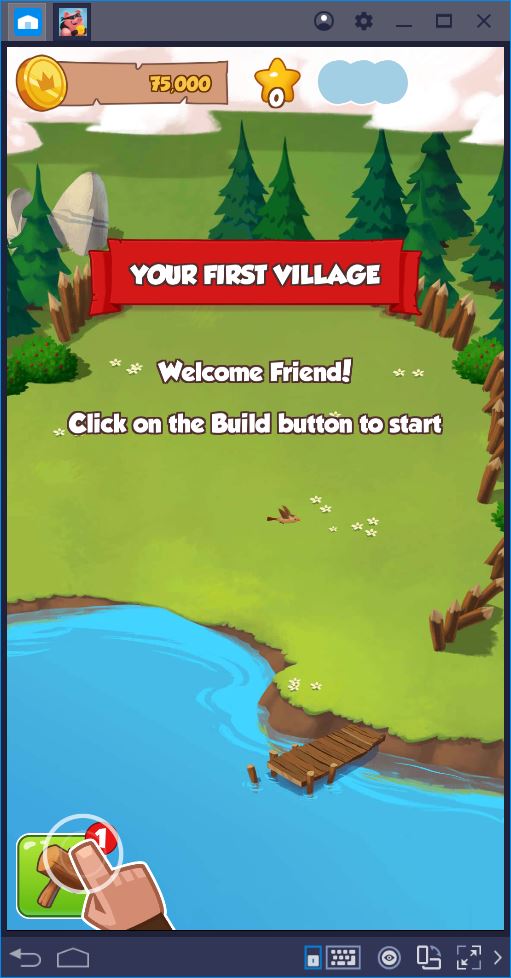 In addition, Coin Master can be linked to your Facebook account so that you can quickly browse your villages whenever you log on. If you prefer to do this on your PC, either at home or at the office, you can easily set up Coin Master with BlueStacks to do just that.
Village Building Made Easy and Fun
In Coin Master, your goal is to earn coins and then spend them on building different villages. Each village comes with 5 unique buildings and/or features, and each of the latter must be upgrades 4 times to count as complete. In your first Viking-themed little hamlet, for instance, you'll build a mead hall, a glorious statue, a boat, a pig farm full of happy piglets, and some fields. The more you upgrade these dwellings, the more beautiful they become.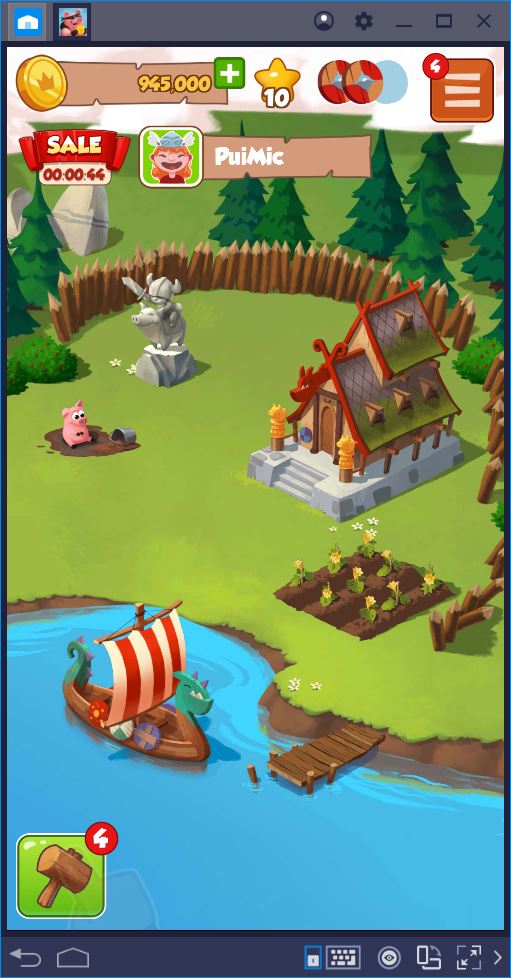 To earn gold for your villages, you'll have to play a miniature version of slots that is hidden in the sky (strange, we know). Here, you'll find six symbols and a 9×9 machine where the best outcomes are achieved with combinations of 3.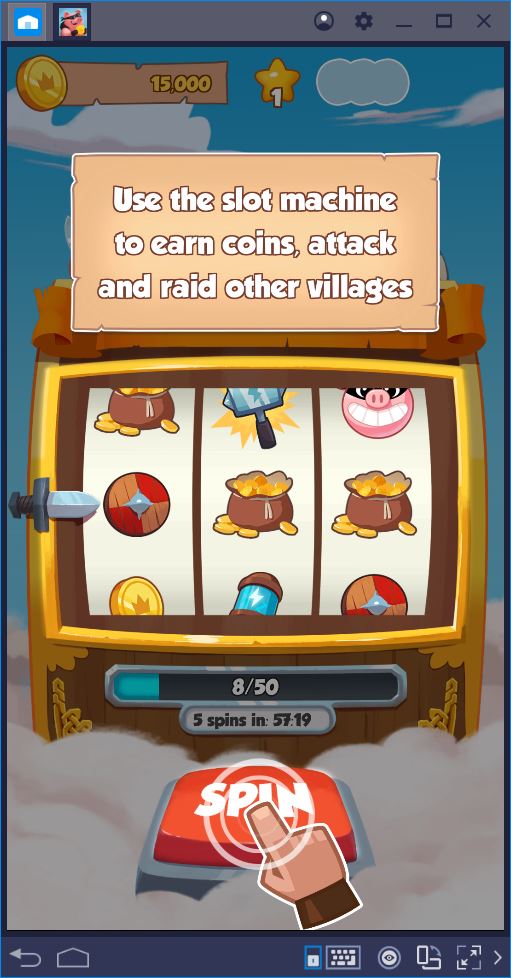 The possible rewards include:
You'll get these on almost every spin since you don't need a full combination of 3 in order to activate the coin or pouch symbols. You can earn anywhere from 1,000 to 80,000 coins at a time.
Free spins. These look like small energy bottles and are awarded in groups of 10 for each combination of 3 correct symbols.
When you spin for 3 shield symbols, you earn one of three possible shields for the village you are currently building. When you are attacked by another player, a shield prevents them from doing damage to your dwellings.
3 Hammers from Thor on the middle line give you one attack on a random player village.
One of the luckiest and most profitable combinations, the three thief piglets let you raid the village of the current Coin Master. Even if you only dig up 2 of 3 treasures, the raid is still much more effective than other possible actions and can earn you more than one million coins at a time.
Attack and Raid Other Villages
Every once in a while, you'll spin the slots for a combination of three hammers, which will give you the opportunity to attack another randomly-selected player. This is a great way to gather more coins for your village, especially since it tends to happen more often than raids.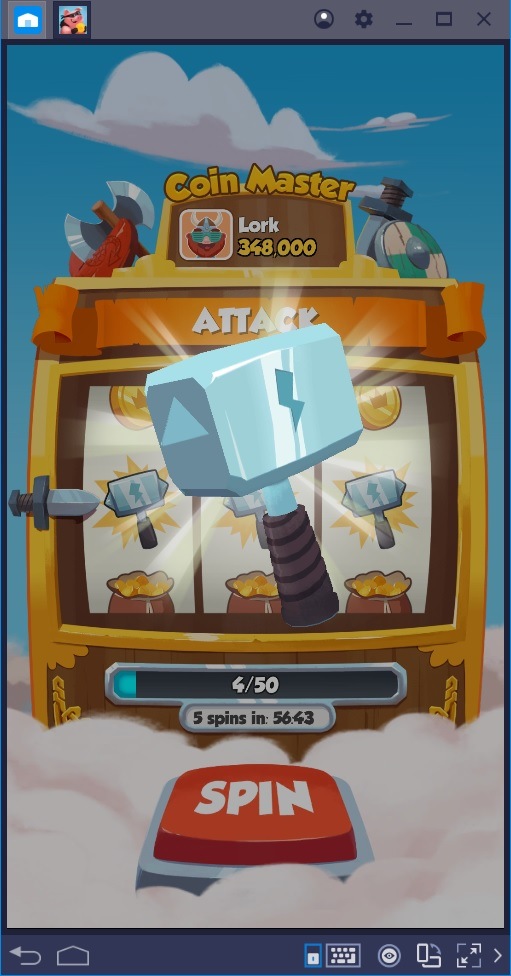 During an attack, you'll be taken to a player's latest village – the one they are currently trying to complete. Each building they have constructed thus far is a potential target for your hammer lightning, but you only have one charge to expend per attack.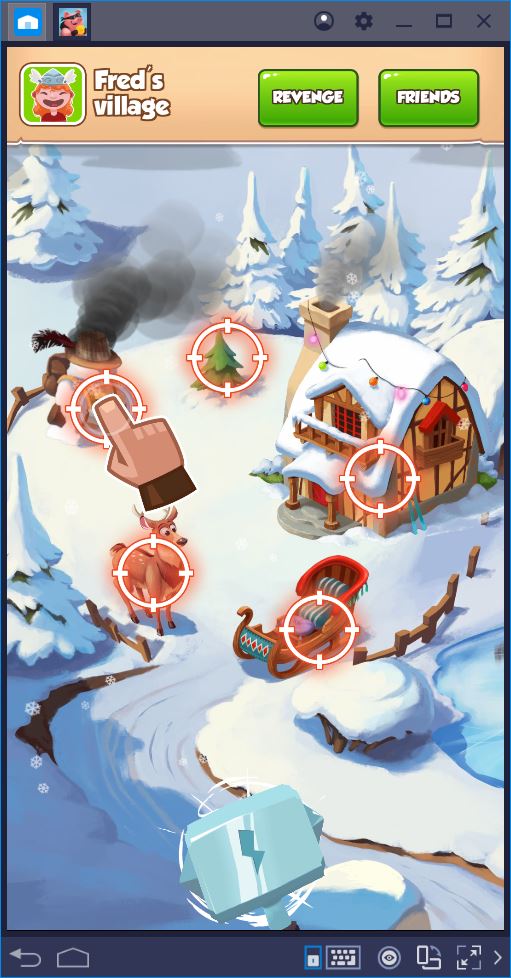 Fortunately, it doesn't make a difference whether you attack one building or another. Regardless of your choice, only one of two possible outcomes will take place – the attack will be successful and you will be awarded a large number of coins or the attack will be intercepted by a shield and you will win only 30% of the potential reward.
Still, there is some reason to choose one target over another, albeit not a very practical one. Try hitting a reindeer or a lama, for example, and behold their furious reactions!
Run Everything Smoothly on BlueStacks
Coin Master is not a particularly demanding game, but like most mobile applications, it can begin to lag as soon as you get lucky and decide to attack or raid another player's village. If you play Coin Master on BlueStacks, on the other hand, you never have to worry about your screen not loading in time for you to plunder the base you are sent to. Everything runs smoothly so that you can swiftly take care of village business before anyone in the office notices you're not actually working.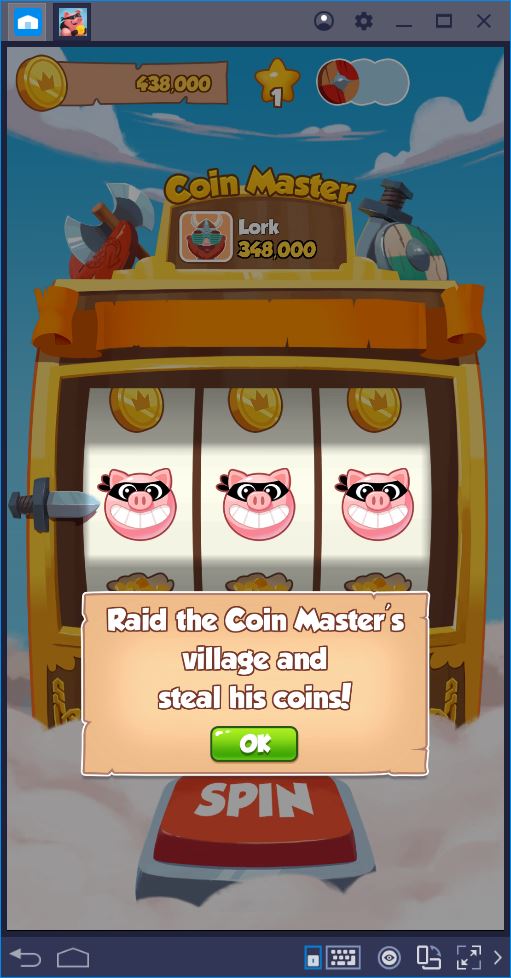 In addition, you can use the BlueStacks Keymapping Tool to assign any in-game action to a specific key. For example, while you're on the slots screen, you can activate the spin button by pressing a key, rather than clicking the mouse. You can also make it easier to spin the reels several times by activating the "Repeated Tap" option at the correct spot on your screen. For these options and more, access the Advanced Settings menu on your BlueStacks window.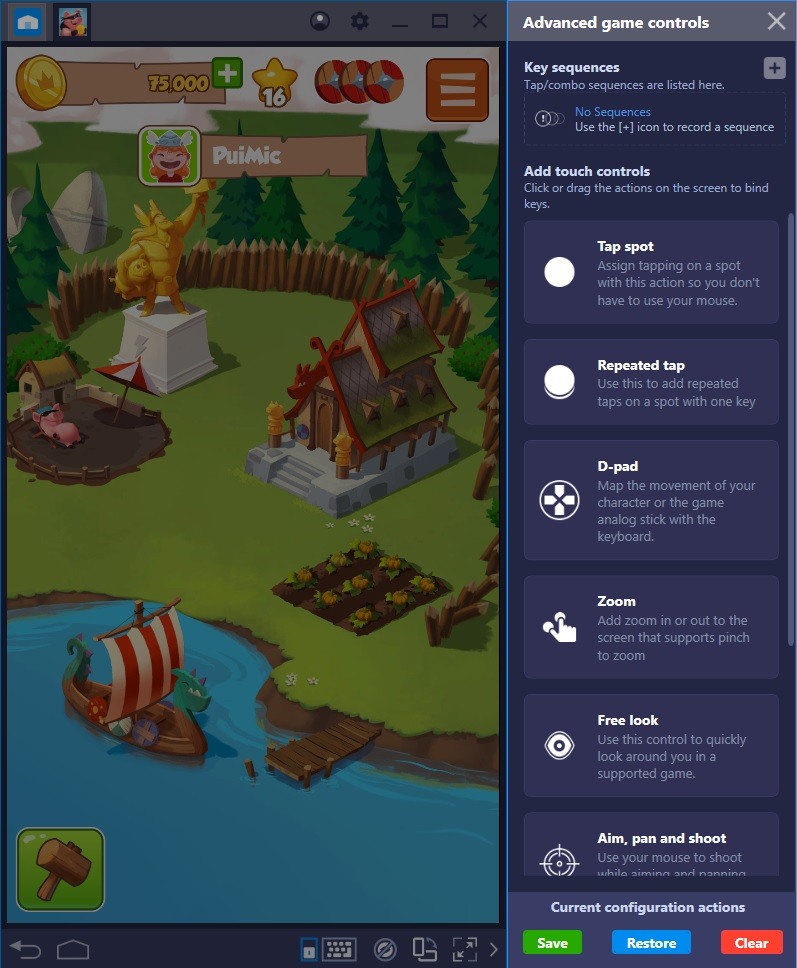 Build More Themed Villages
A big reason why Coin Master is so exciting is the fact that, as soon as you complete one village, a new, fun theme awaits. Just when you think you've seen it all, the game throws something unexpected at you and cracks you wide open with laughs.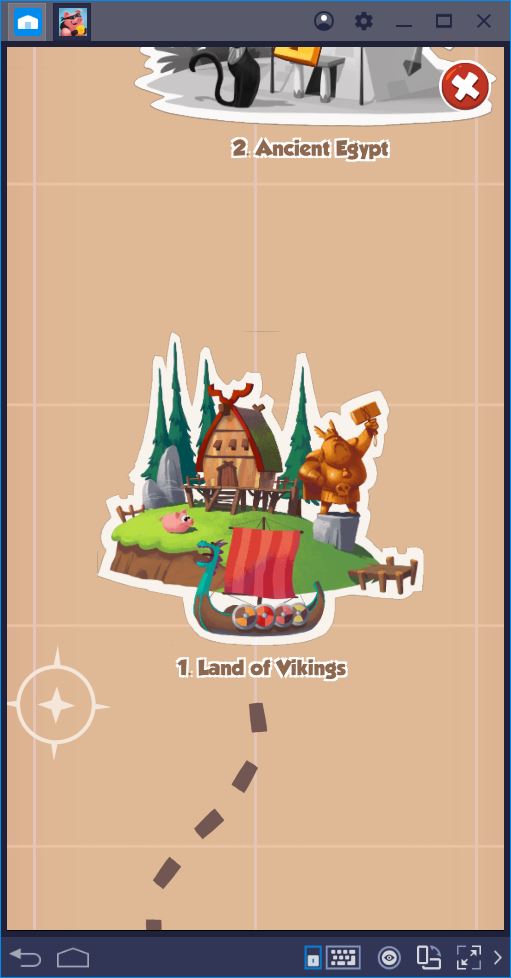 There doesn't seem to be a reasonable pattern to your travels in Coin Master. You start in a Viking village, but you then move back in time to Ancient Egypt, the Alps, the Inca, the Far East, and the Stone Age. A flip forward takes you to Hawaii only to then bring you back to Troy and even to the lost city of Atlantis.
All in all, you pass through villages ranging from real places around the world to mythical and literary tropes (including Alice's Wonderland) while skipping from ancient to contemporary and future times. The goal remains the same – to gather heaps of coins and upgrade your village – but there's no telling what characters or famous buildings you might encounter next.
One thing is for sure, however. Playing Coin Master on BlueStacks makes the whole adventure better. And since you're on the PC, why not take a few screenshots along the way and document your most beloved villages? We sure will!