Coin Master is all about building beautiful little villages with whacky themes from the past, future, and present, but in order to move from one hamlet to another, you need tons of gold. Of course, the game offers plenty of options in terms of buying gold and spins with real currency, often on sale. Yet if you're an F2P player, you'll likely want to avoid these deals.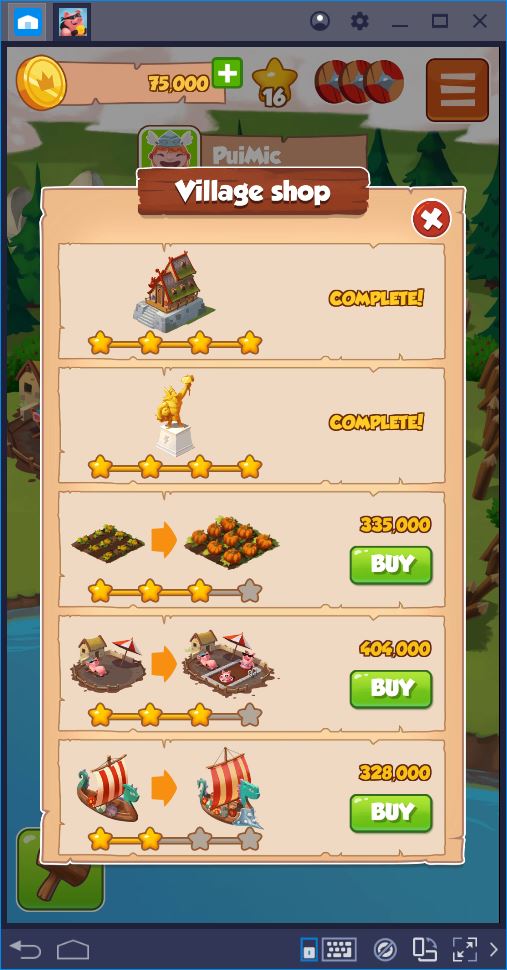 This does not mean, however, that every time you open the village shop, a tear of frustration should fall down your cheek because you can't afford new upgrades. There are ways to get the coins you need for free and we've compiled them all below.
Get Coins on Spins
The easiest and most straightforward way to earn currency in Coin Master is to play the game's version of slots. Two symbols grant gold – the coin and the coin pouch, and you don't necessarily need to land on three at a time in order to get a reward. Of course, combinations of three are most profitable, but you'll find that you get some gold on pretty much every spin.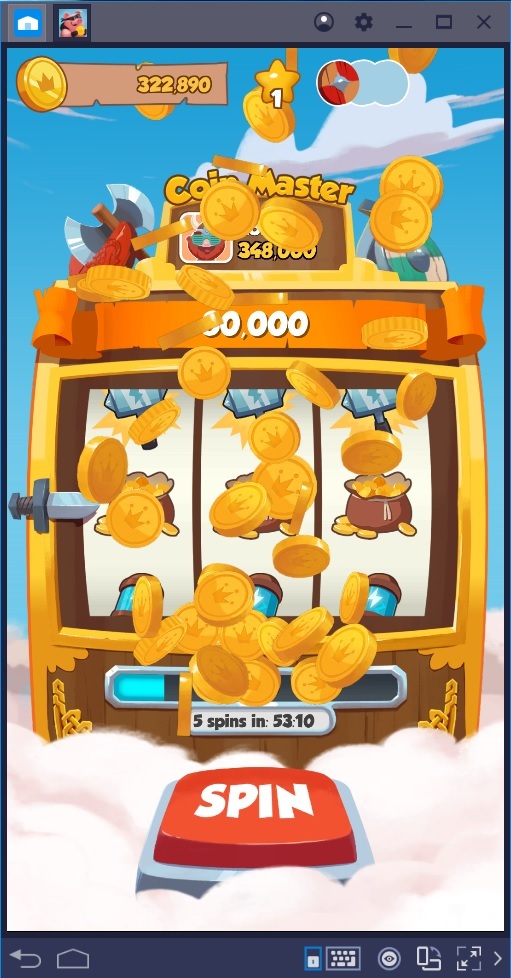 After you use up your initial spins, you'll be given an additional 5 once every hour. If you've just started your first village, you might be tempted to use these new spins as soon as they become available. We recommend against this, though, because you can get more value if you put more of them together.
As you know, you sometimes have the ability to attack another village and take money. This is something that other players will try to do to you, as well, which is why you want to avoid starting on a village if you cannot finish it in the same sitting. When there are no buildings in your village, other players have no target to use their attack on. If, on the other hand, you always use your spins 5 at a time, you'll have little gold to work with and you'll be forced to leave the village unfinished for dangerous periods of time.
Prepare for Perfect Raids
Of all the ways to make money in Coin Master, raiding is by far the most prolific. If, for example, on your first village, you make around 50,000 from a triple pouch combination on the slots, you can make up to 1,000,000 by plundering another base. One useful tool here is your pet, which, when properly fed, allows you to dig up four spots, rather than three.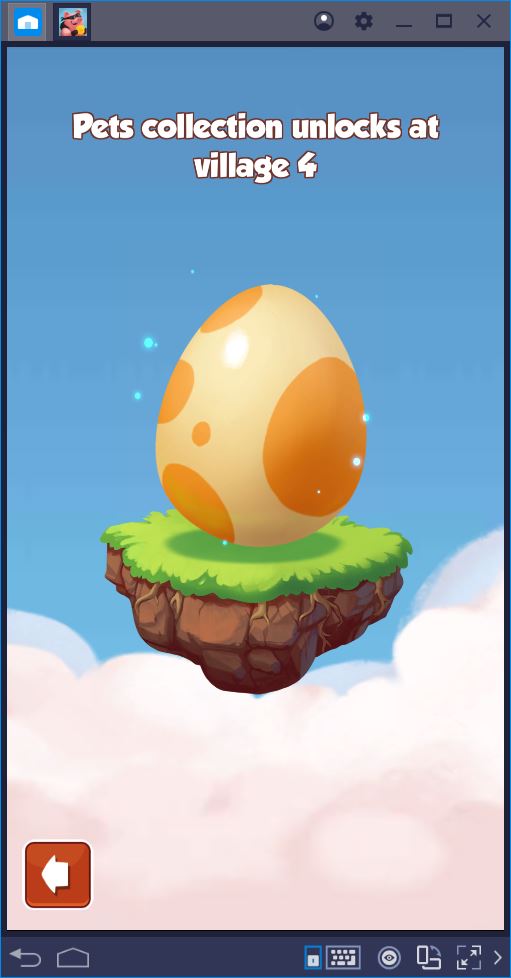 On every raid, you'll be shown four possible digging locations. One hides most of the coins, two have lesser amounts of coins in them, and a fourth is likely empty. If you're lucky, you can plunder all the available coins for a massive village boost, but if you're not, you'll get little out of your raid.
With a pet, on the other hand, you'll be allowed to dig up all four locations and achieve a perfect raid. Just make sure that the pet is well-fed before you start using your spins so that you are ready for any raids that might come your way.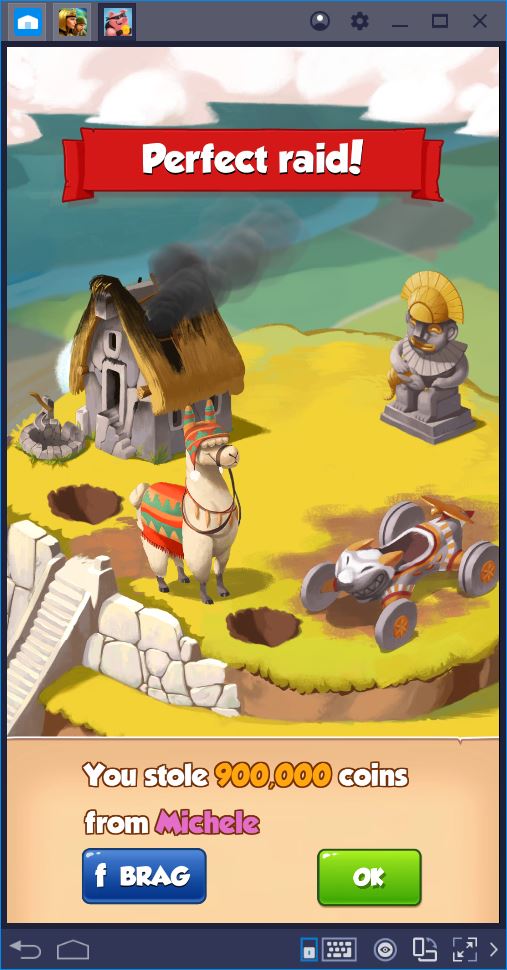 Earn Free Spins
There's nothing quite as sweet as landing three energy bottles on a spin because these are the most obvious way to earn new spins – 10 at a time! Unfortunately, this symbol rarely shows up on the slots, so you'll most likely have to find other ways to get more free spins.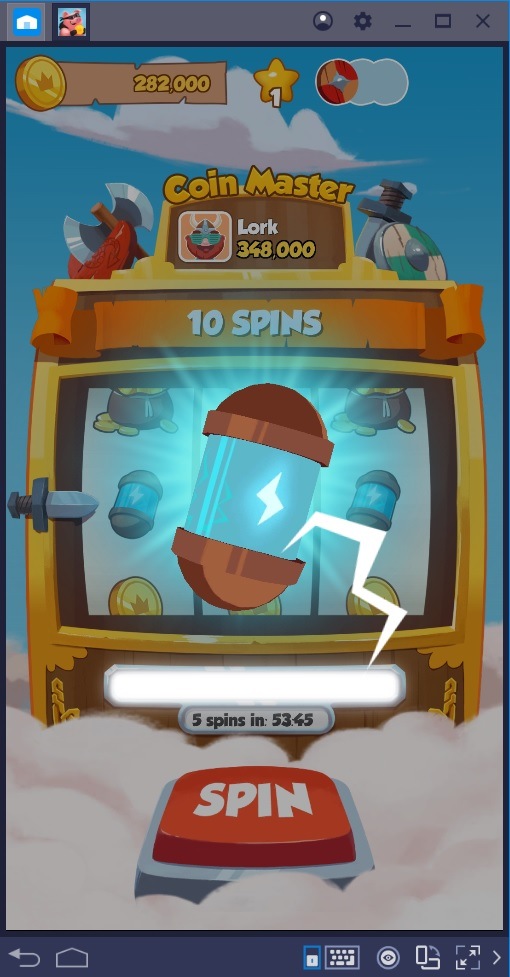 One thing that Coin Master is really adamant about is that you should connect the game to your Facebook account. The incentives to do so are attractive and they include 50 free spins, 1,000,000 coins, and the possibility to add friends to your list.
Once they accept your request, you can send spins and gold to them without consuming your own. Naturally, they will likely return the favor. In addition, you'll get 25 spins for every friend that you've invited to the game and that has signed up as a result. Overall, this is a fairly consistent way to get more free spins each day.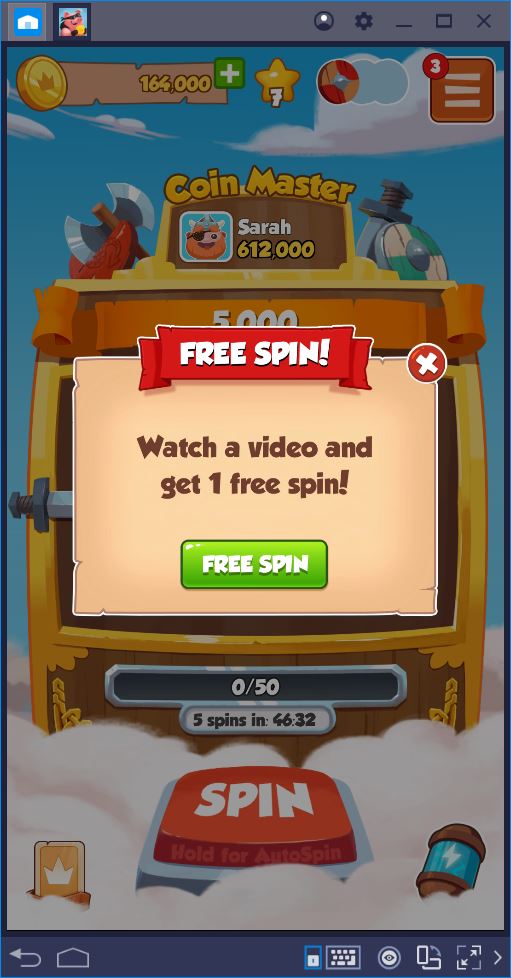 Last, but not least, don't forget to always check the bottom right corner of the slots screen when you use your spins. If you see an energy bottle there, you can click on it to watch a short commercial for one spin. You can earn about four free spins at a time and the offer is available several times throughout the day.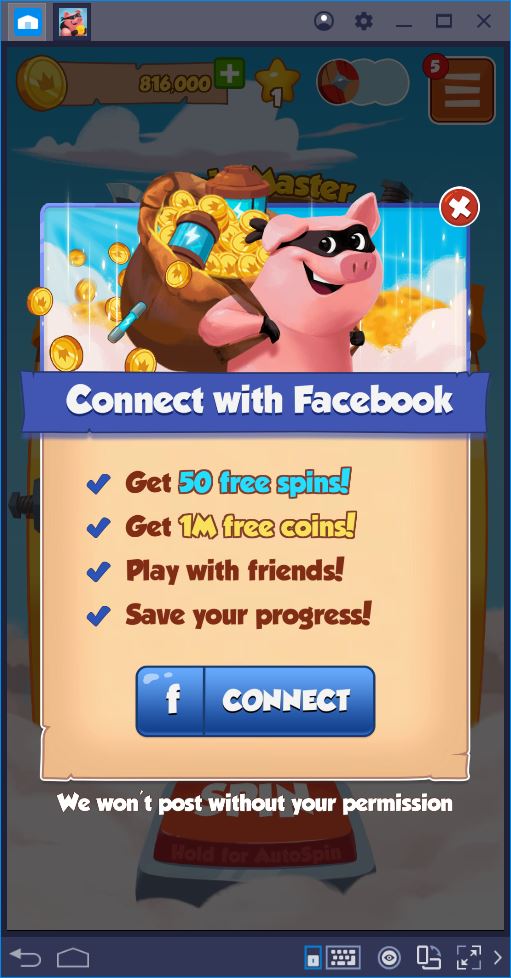 Participate in Events and Complete Card Collections
Although not necessarily as consistent as the tricks we've listed thus far, events are also a fun way to earn free spins and gold in Coin Master. These are not available at all times, but they do pop up quite often and they are usually very easy to complete.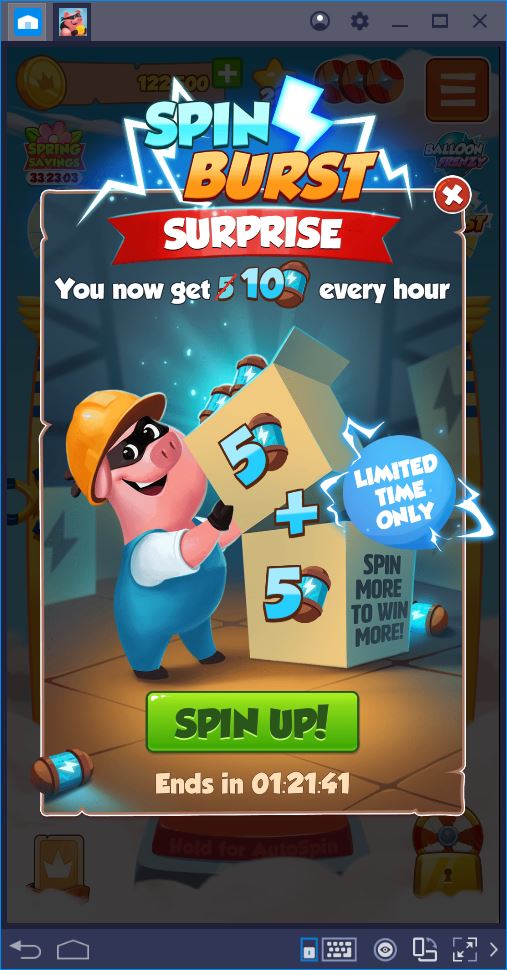 For example, this Spin Burst Surprise event worked all on its own. For a few hours, players got 10 spins every hour instead of 5, so the only thing they had to do to take advantage of the offer was to log in more often and make room for more spins. Other events will have you popping balloons while you spin the slots, finding one object or another on the screen, or interacting with friends in a particular way.
You can also earn a good number of spins by completing your card collections, the first of which become available on your third village. You can find cards while raiding other players and you can trade them with your friends in case you ever get duplicates. Once a set is complete, you can get anywhere from 50 to hundreds of spins.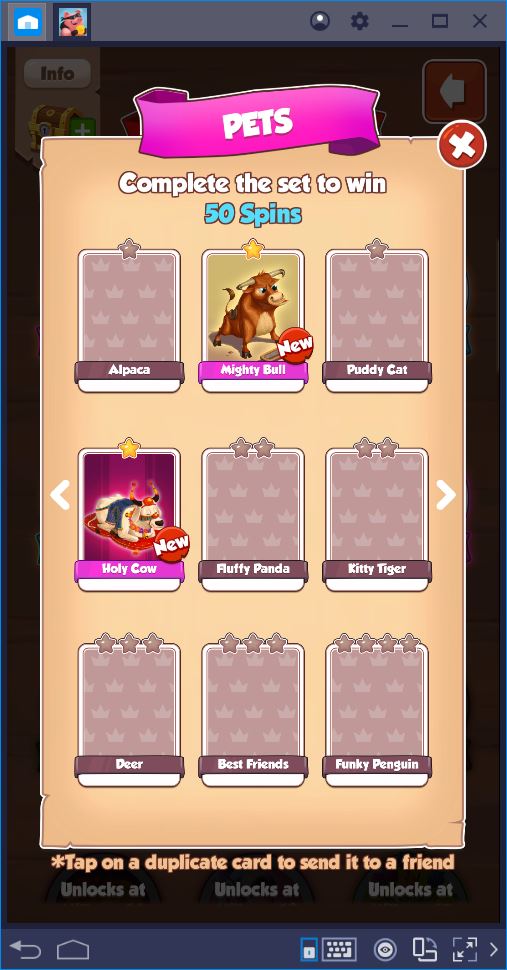 That's it – all the ways to get rich in Coin Master brought together in one place! If you ever have too many spins to waste at a time (which might very well be the case if you follow this guide), don't forget that you can play Coin Master on BlueStacks and set up awesome key commands to do everything for you.
Before you know it, you'll be flying through the villages and having bucket-loads of fun as you discover new and crazy locations.