Game Guides
Tips and Tricks Guide for Dragon Ball Z Dokkan Battle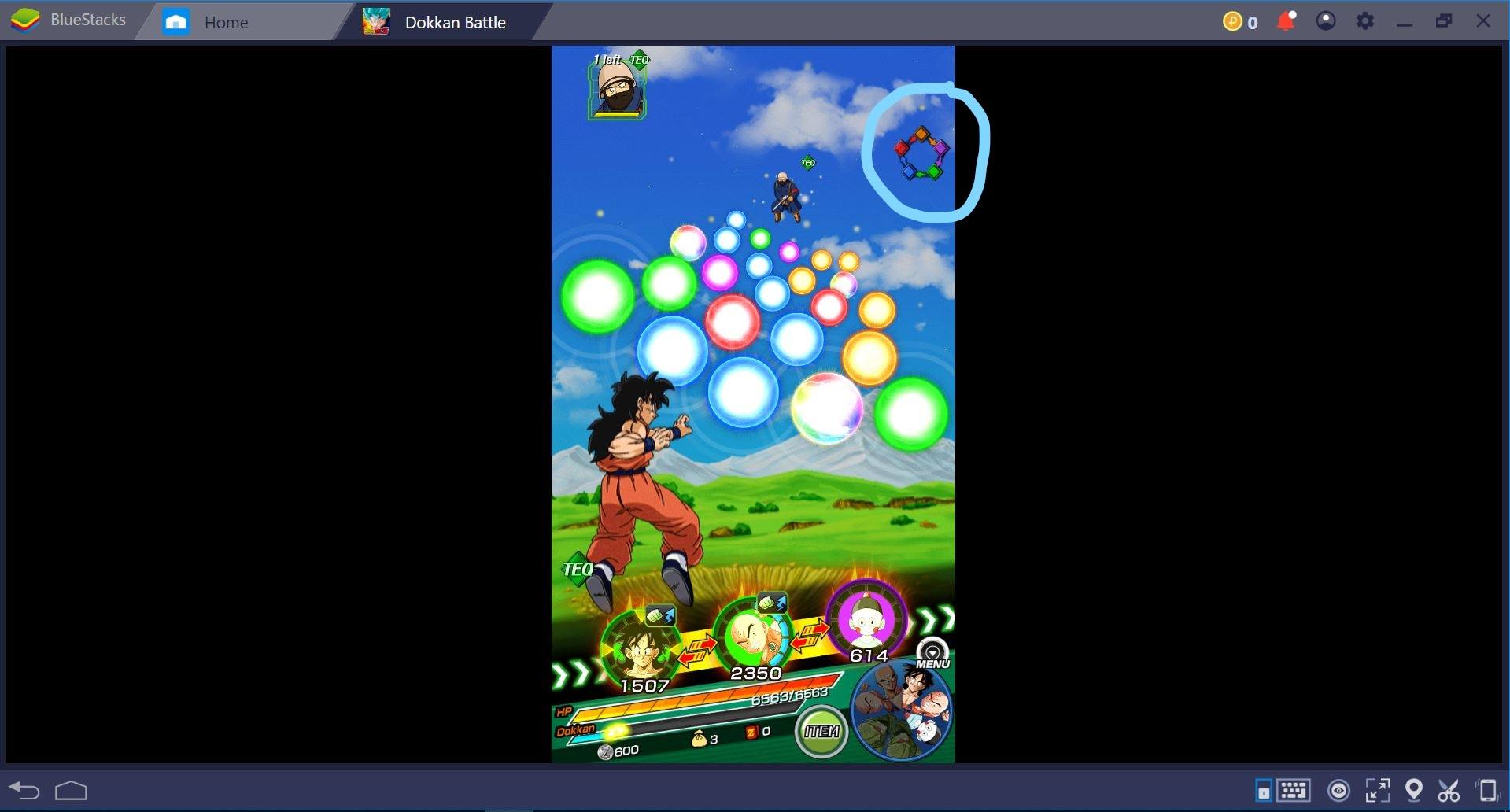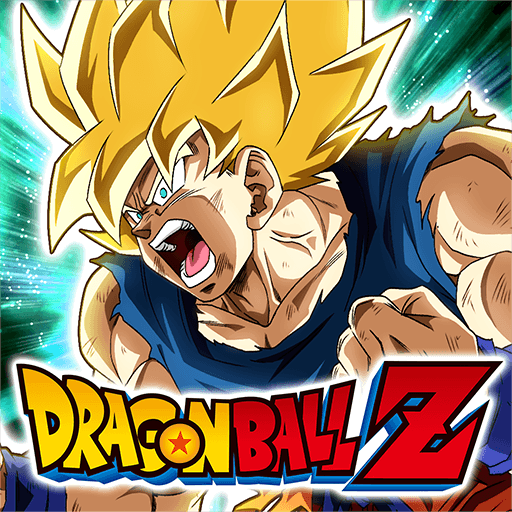 Whether you're looking for just a fun and strategic game or you're a hardcore Dragon Ball fan, you're in for an action-packed adventure! Dragon Ball Z Dokkan Battle offers great strategy gameplay as well as the ability to satisfy fans with their favorite characters.
At first glance, new players may tend to be a little confused with how the game works especially since there are a lot of things to keep in mind. However, Dragon Ball Z Dokkan is a straightforward game and once you play enough with it, you get the hang of it. So, for free to play players, I highly suggest that you do all the tips and tricks I will give to you because it will certainly help you level up a lot faster. But if you're a pay to win player, you will still find these tips helpful as the battles are mostly strategic.
Collect all the 7 dragon balls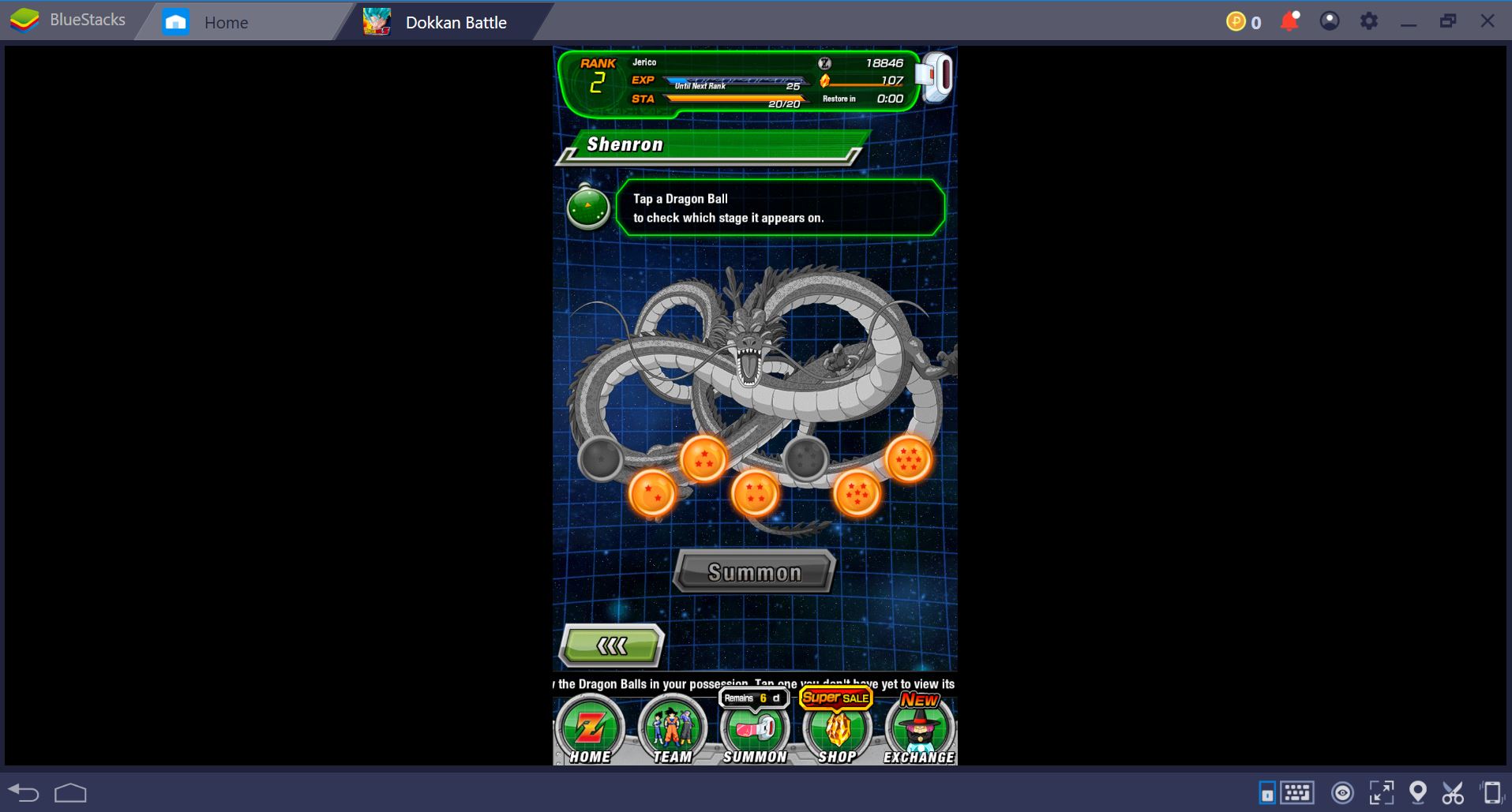 If you're a fan of the anime or manga, chances are you know that collecting all the 7 dragon balls is essentially the mission in every season. It's not all too different in the game as you are encouraged to collect all 7 dragon balls early on to give you a boost. After collecting all 7 dragon balls, you are given the chance to choose bonuses such as the "I want more allies" which is what's recommended for newbies. This will add your character slots by 10 as well as receiving 10 dragon stones.
Don't waste your precious Dragon Stones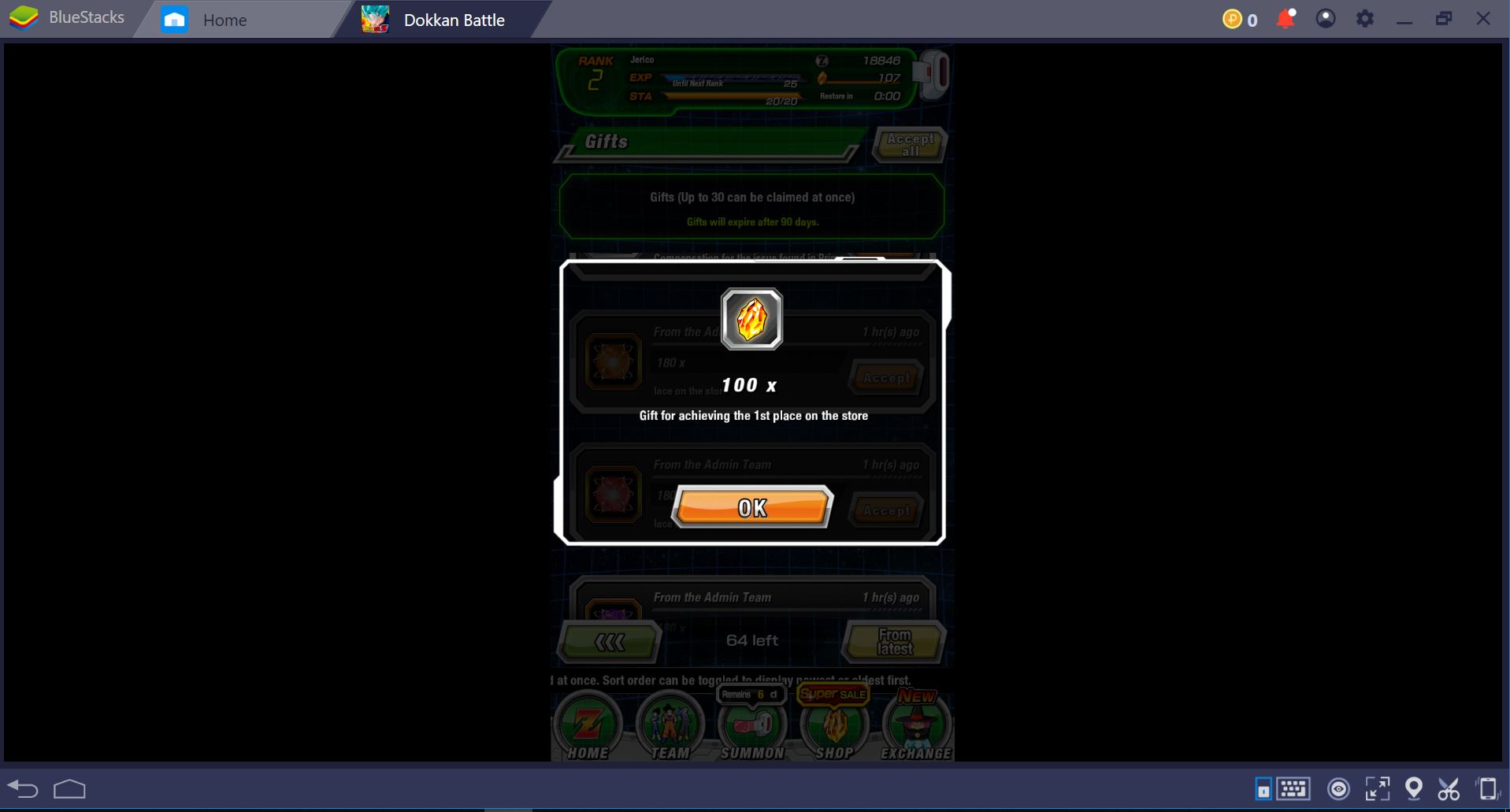 Early on at the start of the game, you will be awarded a fair amount of Dragon Stones – save them! Dragon stones are like the gems or the rare currency you get in every other game. And if you're free to play player, you might want to save as much as you can.
Dragon stones can be used to Multi-summon those rare characters. That's why you do not want to use it to revive when you lose to a battle. When you lose, that just means that either you are still learning the game or your character levels aren't as strong. So, the next logical thing to do is to level up your characters by either training or collecting more items, which is our next tip.
Log in every day to get rewards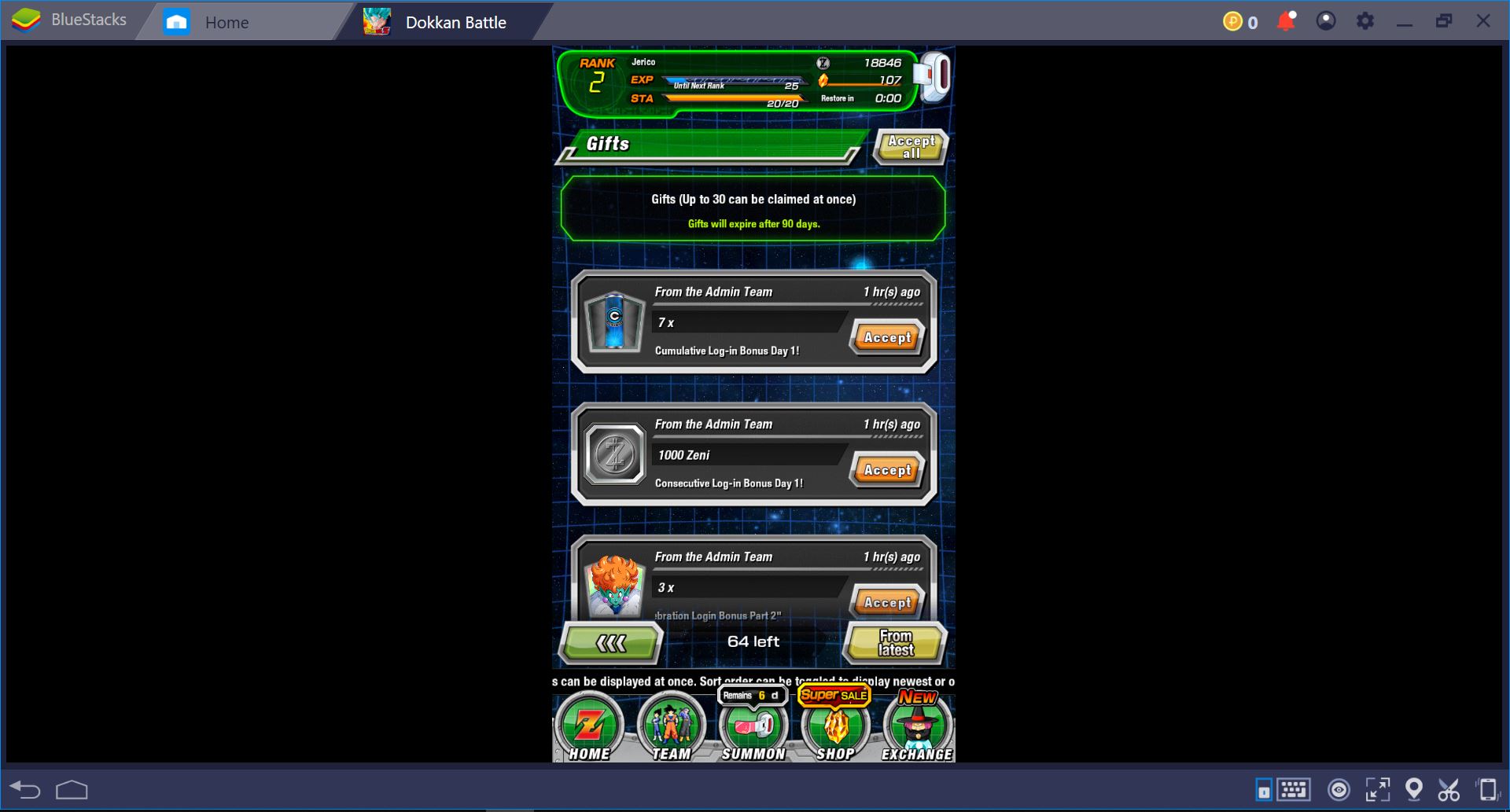 It's easy to log in every day if you're going to play it anyway. But if you don't have time to play it constantly, then the best thing you can do is to at least log-in and collect the reward each day. The benefit to this is that the more times you consecutively log in, the better the rewards.
Familiarize yourself with the type chart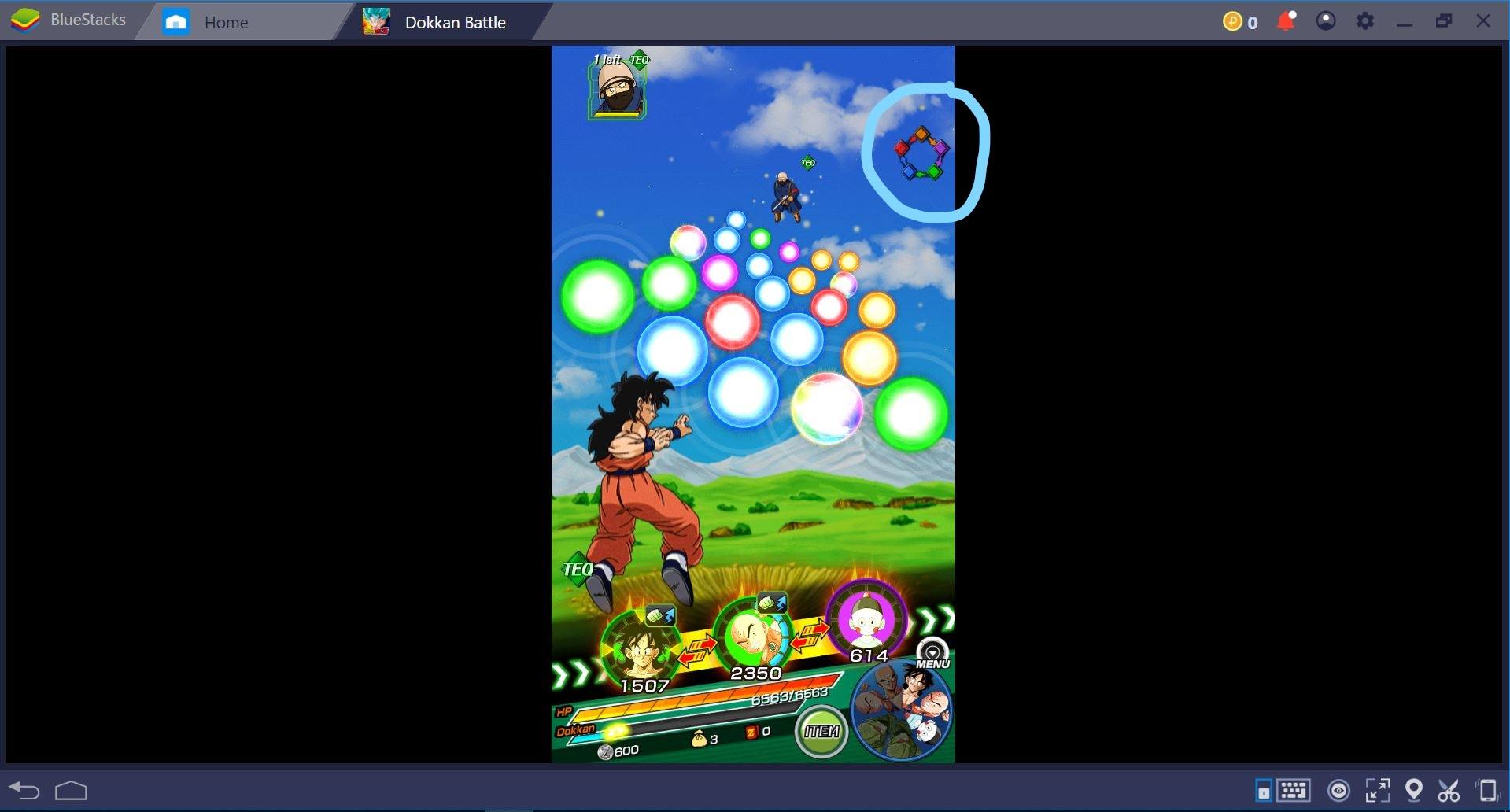 There's a good chance that you've heard of Pokemon especially when you are a fan of Dragon Ball. Good thing is, if you are, then this will be easier to explain. But even if you have not, don't fret as I will explain this as clearly as possible. Basically, there are different types of characters which is like Pokemon. There are basically 5 types: PHY (brown), INT (violet), TEQ (green), AGL (blue), and STR (red).
As you can see from the type chart, each type has its own strengths and weaknesses. For instance, the PHY (brown) is strong against INT (violet) but weak against STR (red) and so on. Essentially what this does is if you attack an opponent who has a weaker type than you, your damage will multiply by 1.5 times. On the contrary, if you do the opposite then your attack will not yield as much damage. Therefore, early on, it's recommended for you to understand this if you want to maximize your attacks and pick the best characters to bring and not just rely on luck.
Join in daily events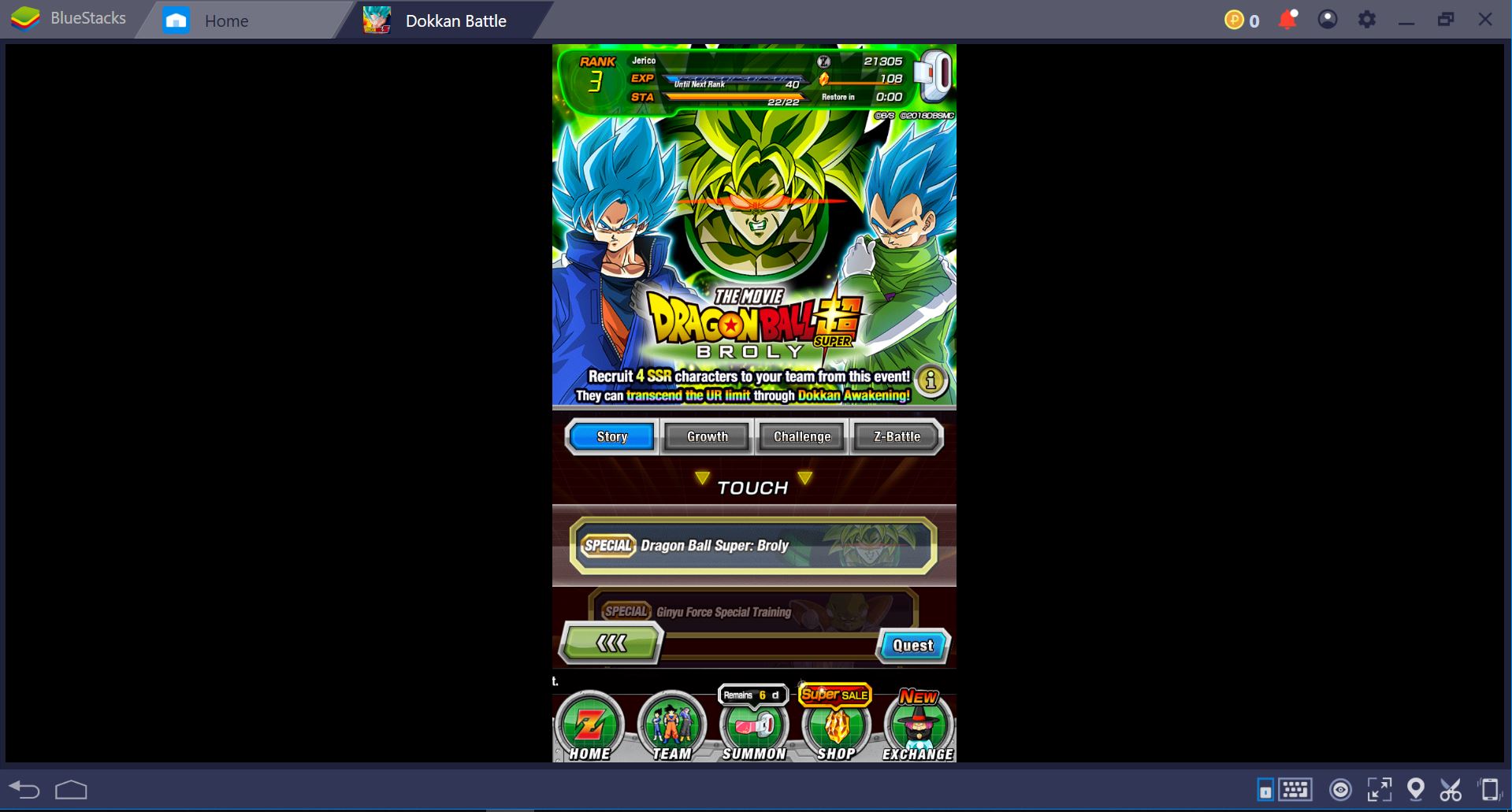 Each day, there are different daily events that you must take advantage of. And each daily event has its own rewards which are great as a new player. Rack up those wins and get items which you can use to Awaken your characters or gain Zeni.
Always bring healing items with you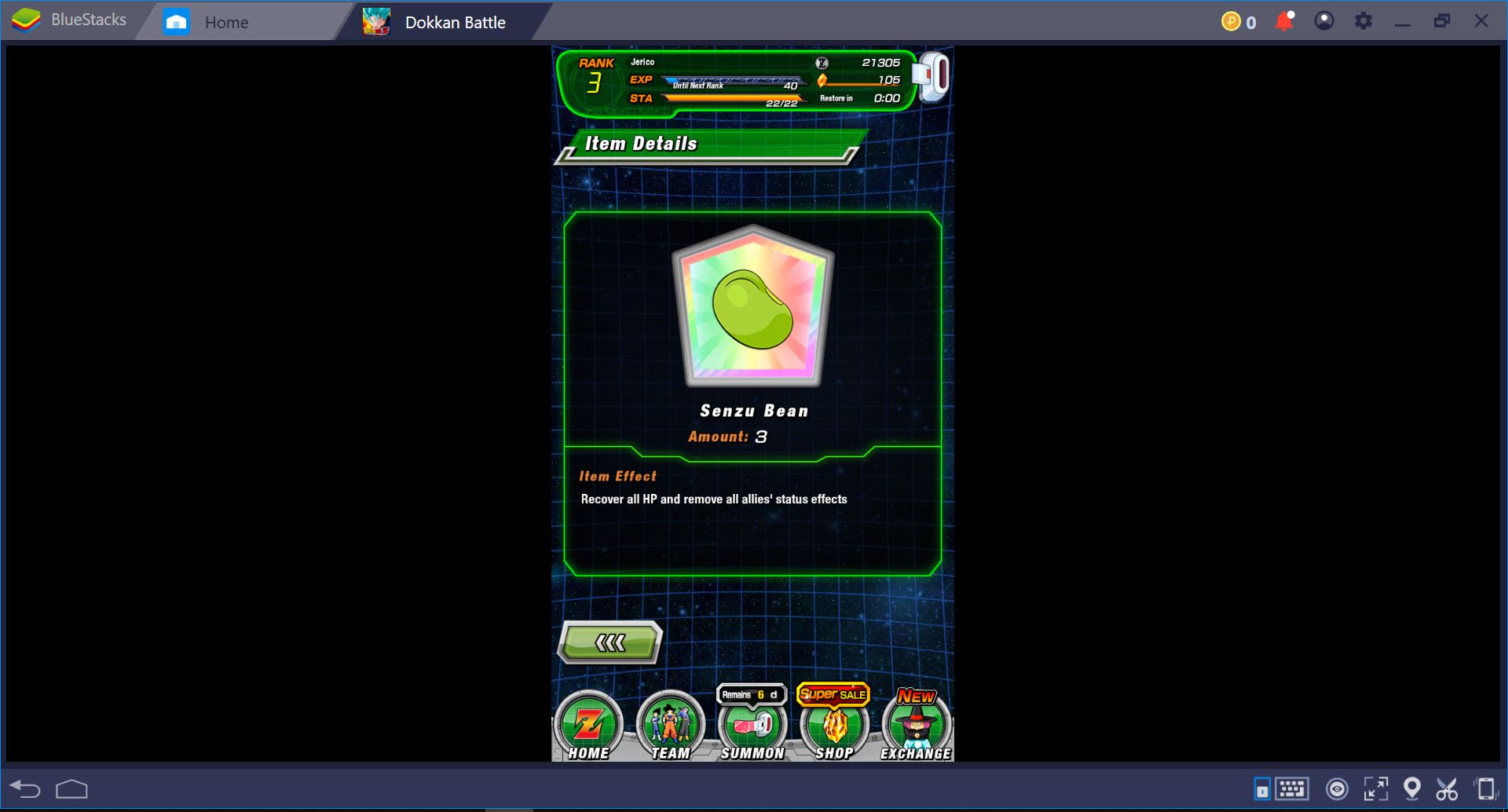 It is always better to be safe than sorry. So, every time you go on those quests or events, don't forget to pack a healing item or two. This way, you will always be ready when your opponent suddenly unleashes hell.
Maximize your tile movements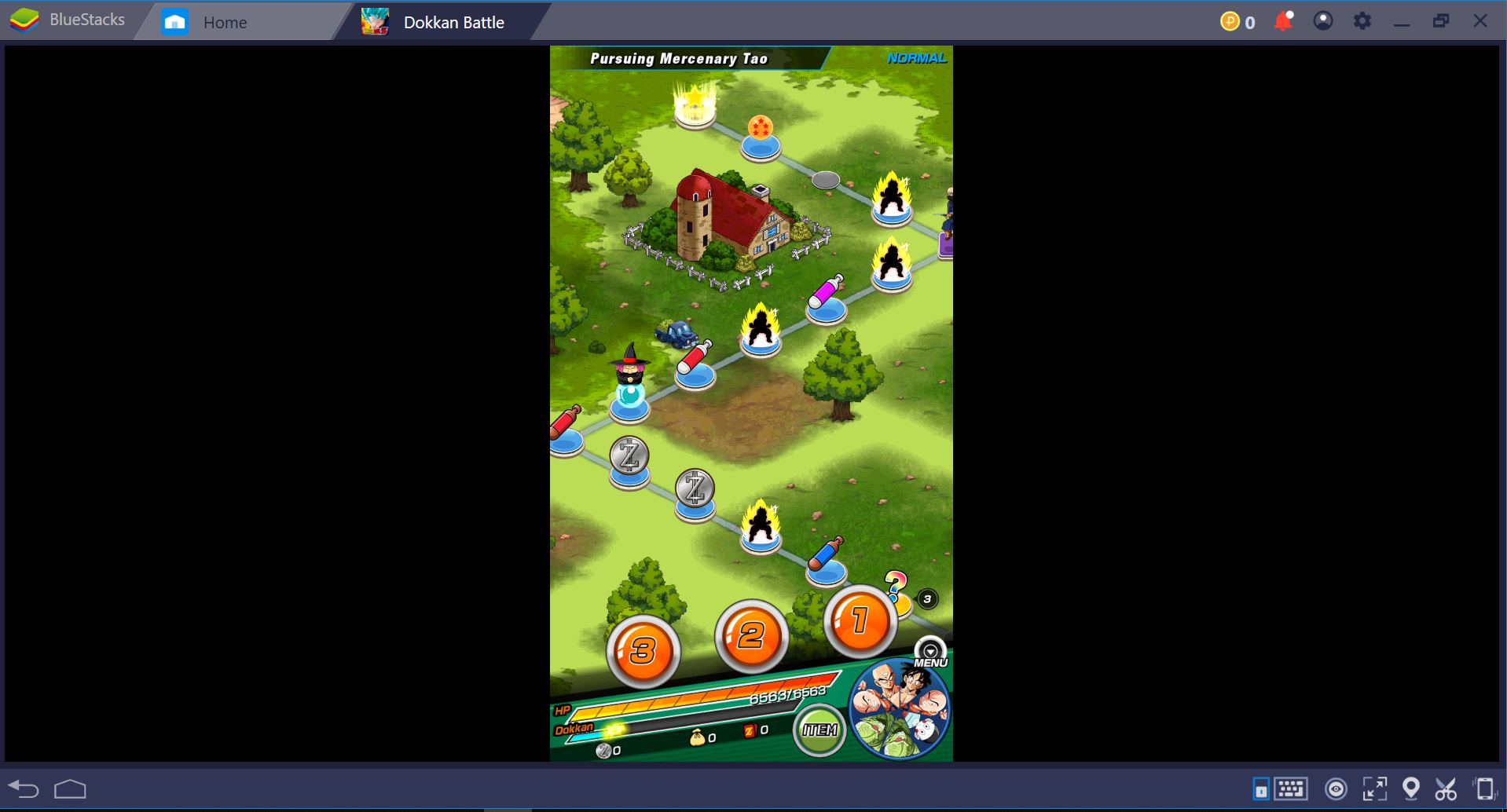 You can see the entire map first before you move on with the tiles – use this to your advantage. When choosing your path, go with the most loots. Always pick the items such as Awakening, Dragon Balls, Training, Support and so on. The rarer the item, the better. Don't bother so much with the tiles with the question marks in them as you risk having your HP depleted even before going into a match.
Also, it's in your best interests to keep your number options different to each other – preferably, numbers 1 and 2. This way, you can have more flexibility towards choosing your next tile.
Train your characters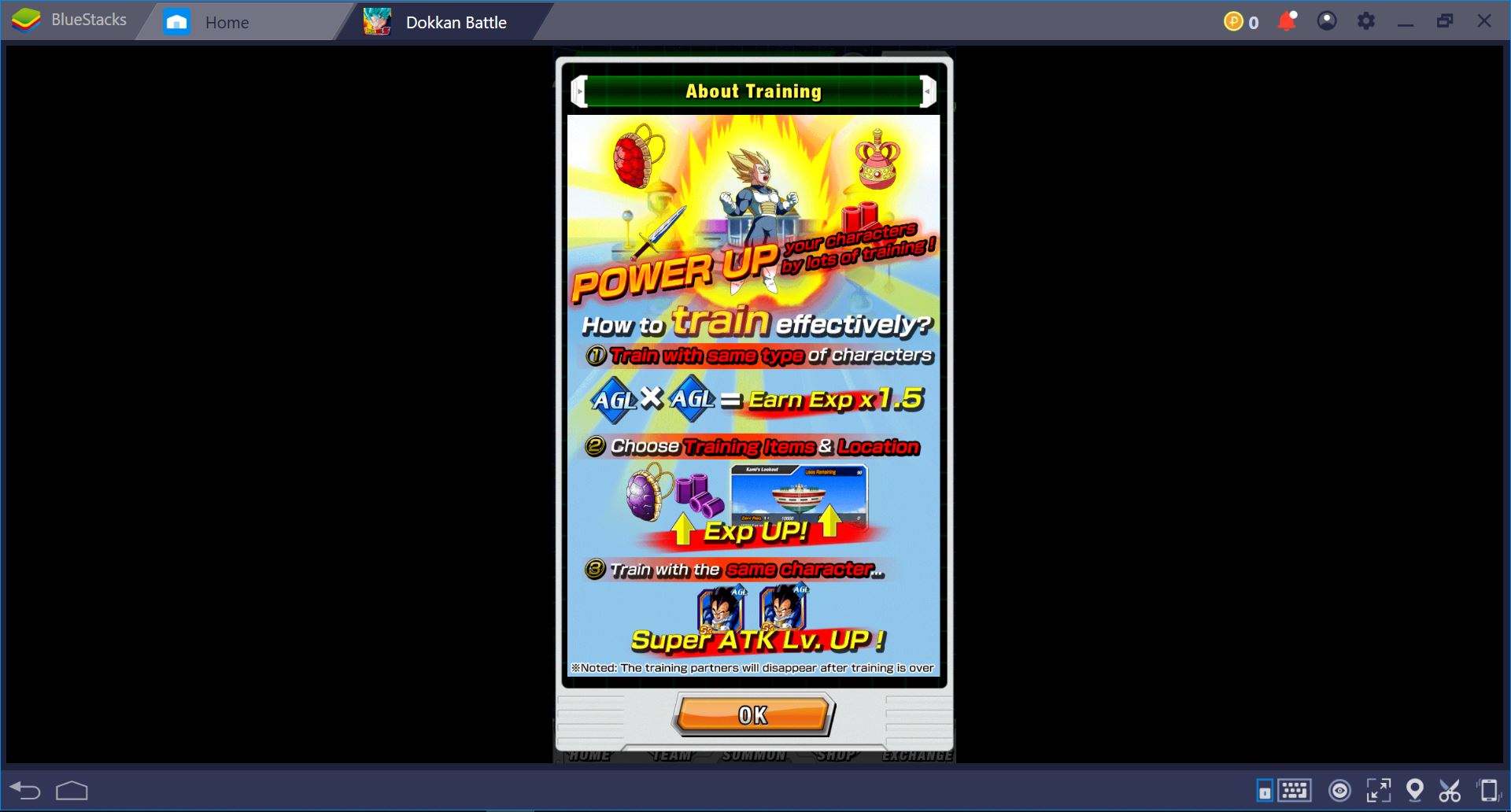 Dragon ball without training is not the full experience. It's a cool feature that you must learn to exploit effectively to give you an edge as a beginner. As you play more, you become more experienced with the game. Similarly, there's an option to train your characters in-game so that that they will level up faster. You can choose which characters to train and even better if you pair them up with a character with the same color to earn bonus exp. Additionally, choosing two similar characters will give you the ability to level up its Super Attack which is great because, at this point, you should take all the help you can get.
These are just some of the best tips to help you get the best out of the game early on. Most importantly, don't forget to have fun and learn throughout the game!