Action role playing games are fun: You get to battle against hordes of enemies, empower your character at every level, and collect the shiny loot. And speaking of leveling, it takes quite a lot of time – reaching the end level in ARPGs sometimes takes months and requires a process called "grinding", which means doing the same things and killing the same enemies over and over. However, if you use the right tools, grinding becomes less boring and most of the time, automatic. Well, we are here you to show how you can do this in Goddess: Primal Chaos. BlueStacks has all the features you need to reach the last level as fast as possible, and we will start from the beginning: Let's install the game first.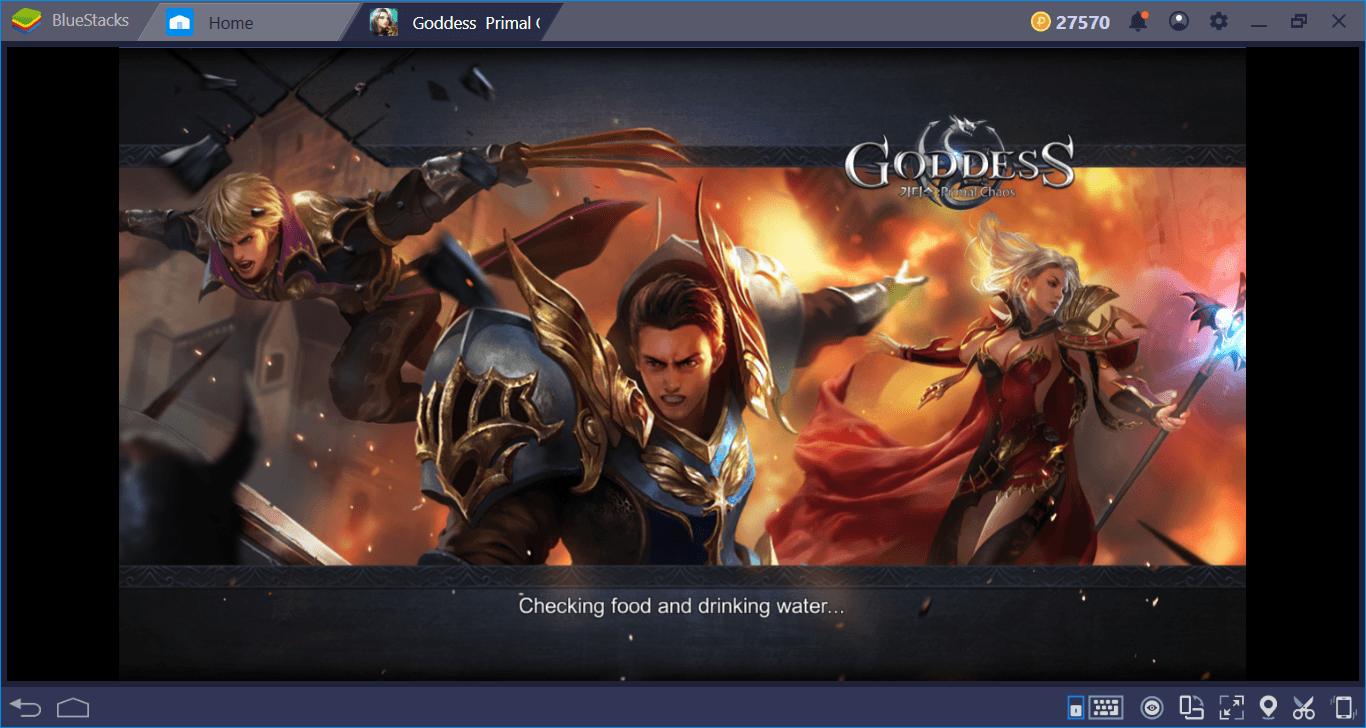 Installing Goddess: Primal Chaos In 3 Steps
Yes, it will really take three steps to install the game and you can complete them all in 10 minutes. Here is what you need to do:
Search for Goddess: Primal Chaos on BlueStacks App Center.
Click the "install" button.
The game is only 25 MB big and BlueStacks will automatically download & install it for you.
Launch the game by clicking on its button: Goddess Primal Chaos will download an additional 175 MB and then, you will be ready to start your adventure.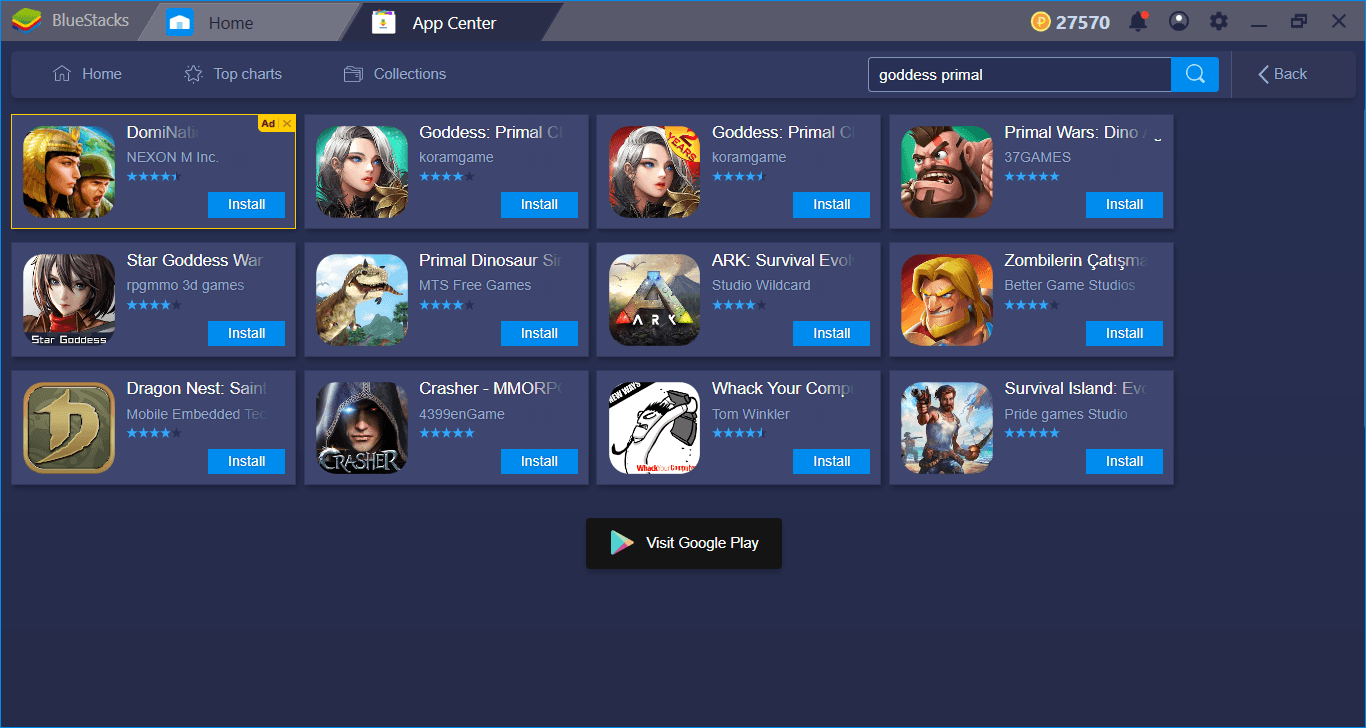 Click on the name of the game.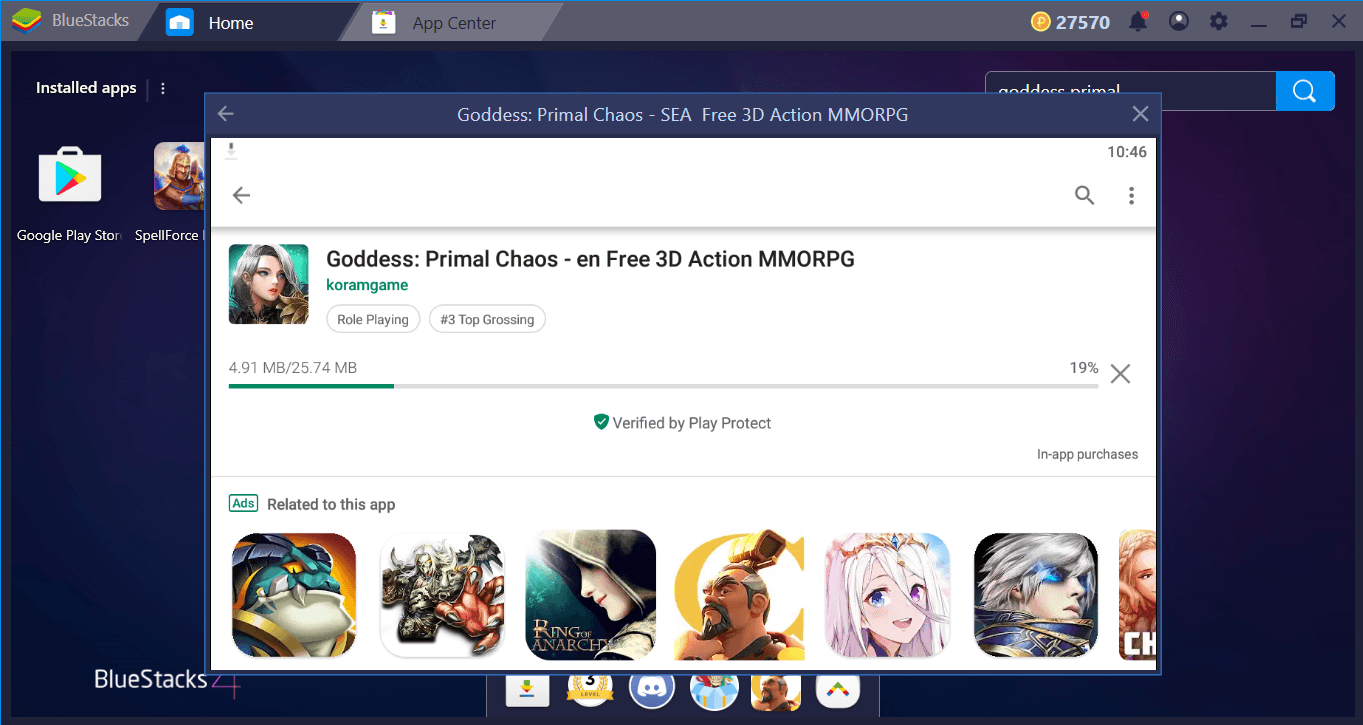 And click on install – yes, it is really 25 MB big.
Creating Our Own Control Scheme
Like all other ARPGs, you can play Goddess: Primal Chaos with your mouse and without pressing even a single key on your keyboard. These games are designed to be played with a mouse, and in our opinion, it is really the most convenient control tool for this genre. However, assigning keyboard keys to your skills may be a good idea: During challenging fights, you can simply click these keys to activate your skills and increase your response time. To do that, open the default game controls screen by clicking on the tiny keyboard icon at the bottom right.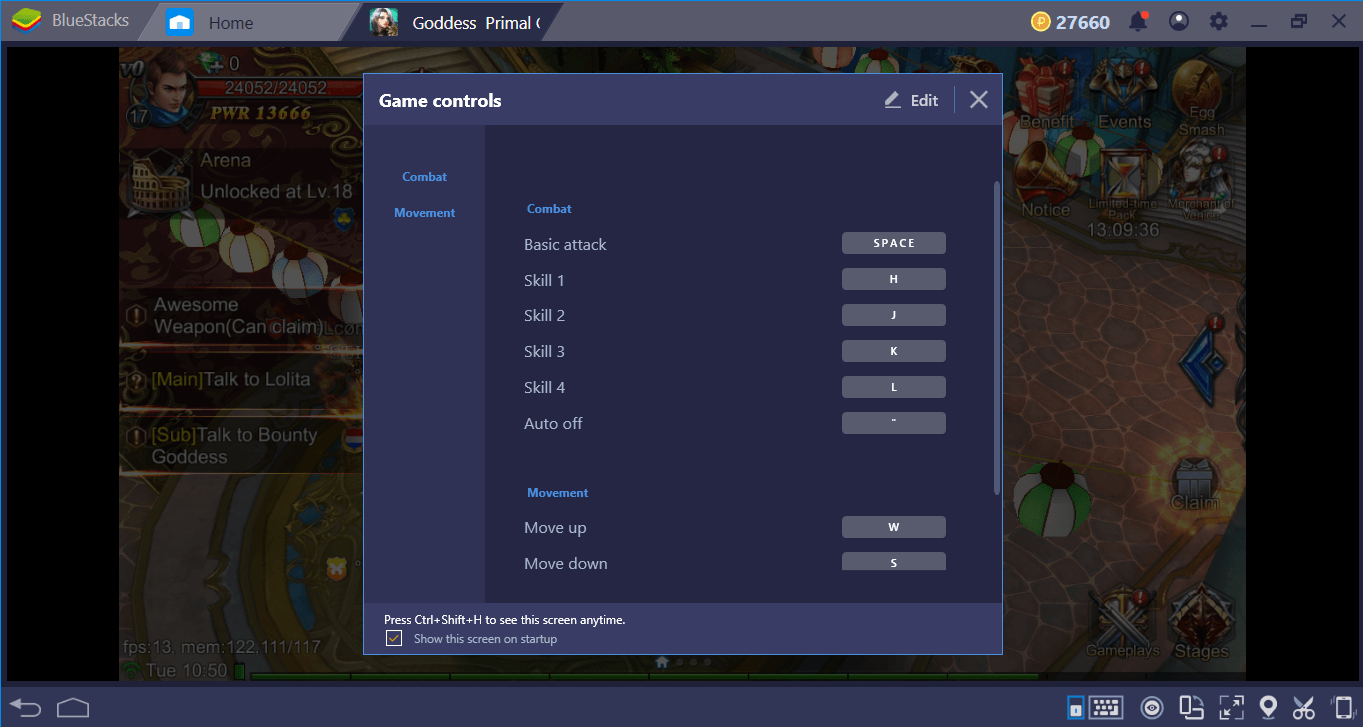 BlueStacks already defined some keys for us. You can change them all by clicking on the "edit" button if you want, just remember to save your new keys once you are done.
But changing the default controls is not the only thing you can do with BlueStacks. You can create visual tap spots on top of every button on the interface, and assign keys directly. In fact, this may be a more convenient method as it allows you to see skills directly. Click the "advanced settings" button to start.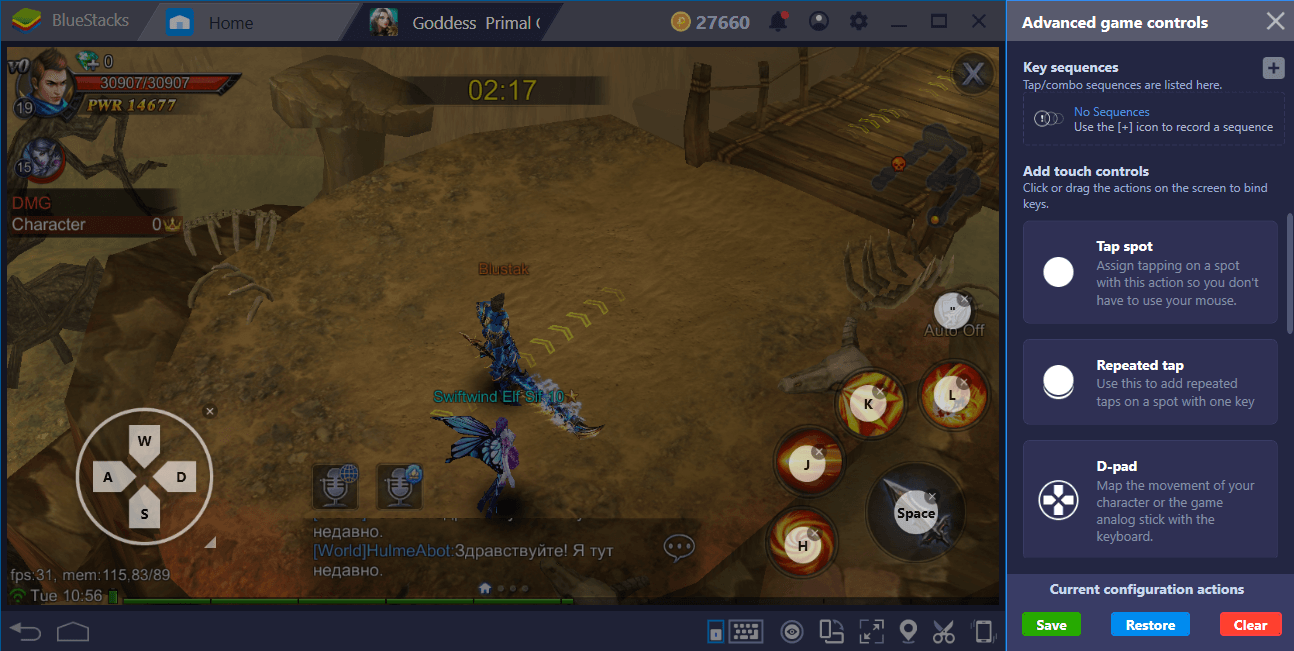 And here, we created lots of tap spots on top of every button available. We can click the assigned keys to activate the associated feature/skill from now on.
Create Farm Instances And Combo Keys: Automatizing The Game
Goddess: Primal Chaos includes three different hero archetypes and if you want to try all of them, you need to do the "grinding" over and over, until you reach the last level with every hero. This will take a lot of time, we are talking about months, even a year. Instead, why don't you play with all of them at the same time? BlueStacks Farm Mode will allow you to do exactly that: Create three instances, create three heroes, and let the two of them play themselves – you will control and actually play only one instance. Goddess: Primal Chaos has lots of built-in automation tools such as auto-battle, so your other heroes can really play and grind by themselves.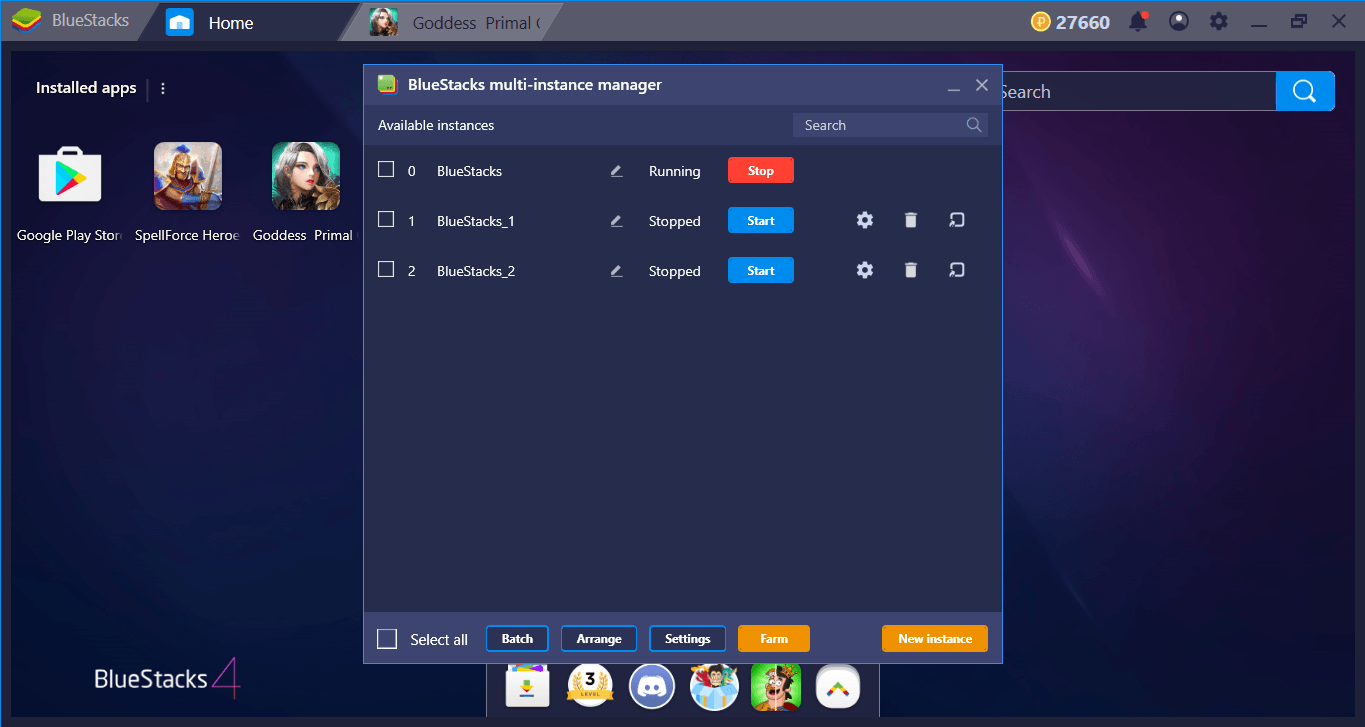 Create three instances and activate Farm Mode on two of them. Read our Farm Mode article to learn more about this feature.
You can also create combos to make your job easier: By recording action chains and repeating them with a single keystroke will further improve the auto-battle feature of Goddess: Primal Chaos. In fact, you can even record quest hand-ins and completely automate the game.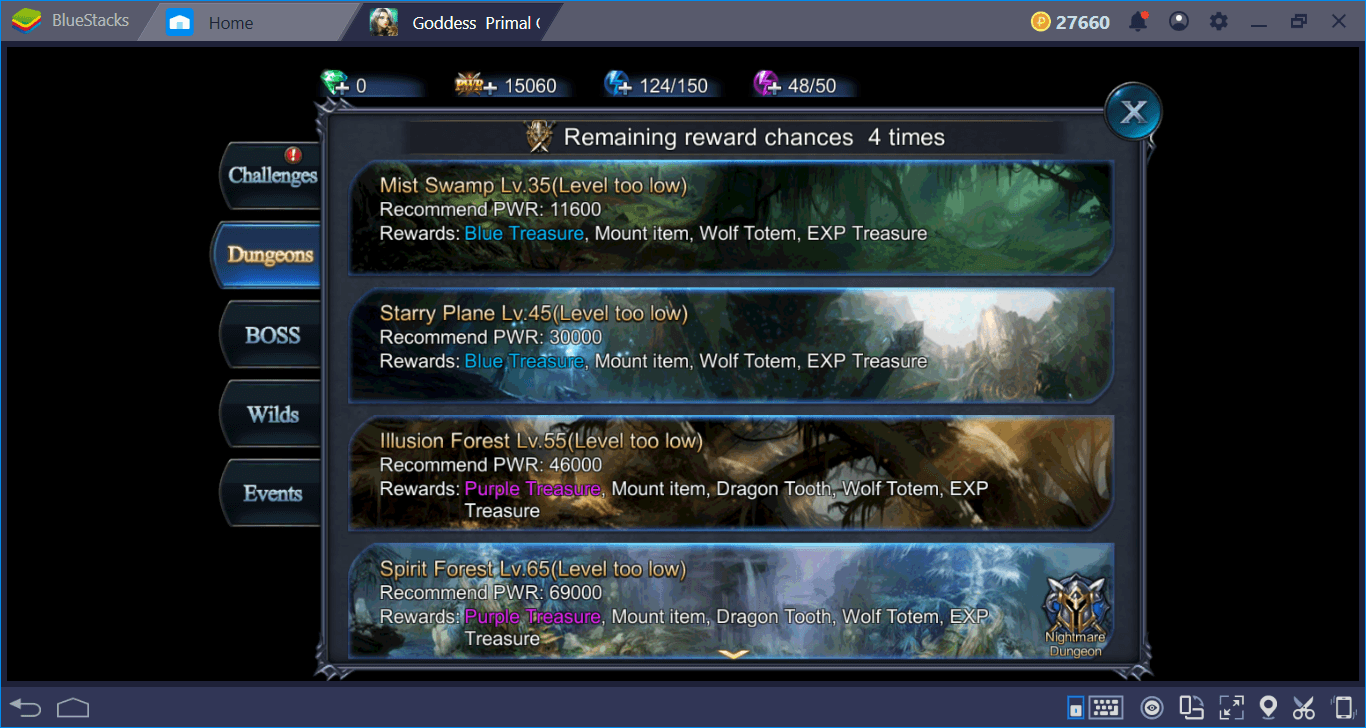 You can complete these dungeon challenges every day, but you always do the same things, which requires your constant attention.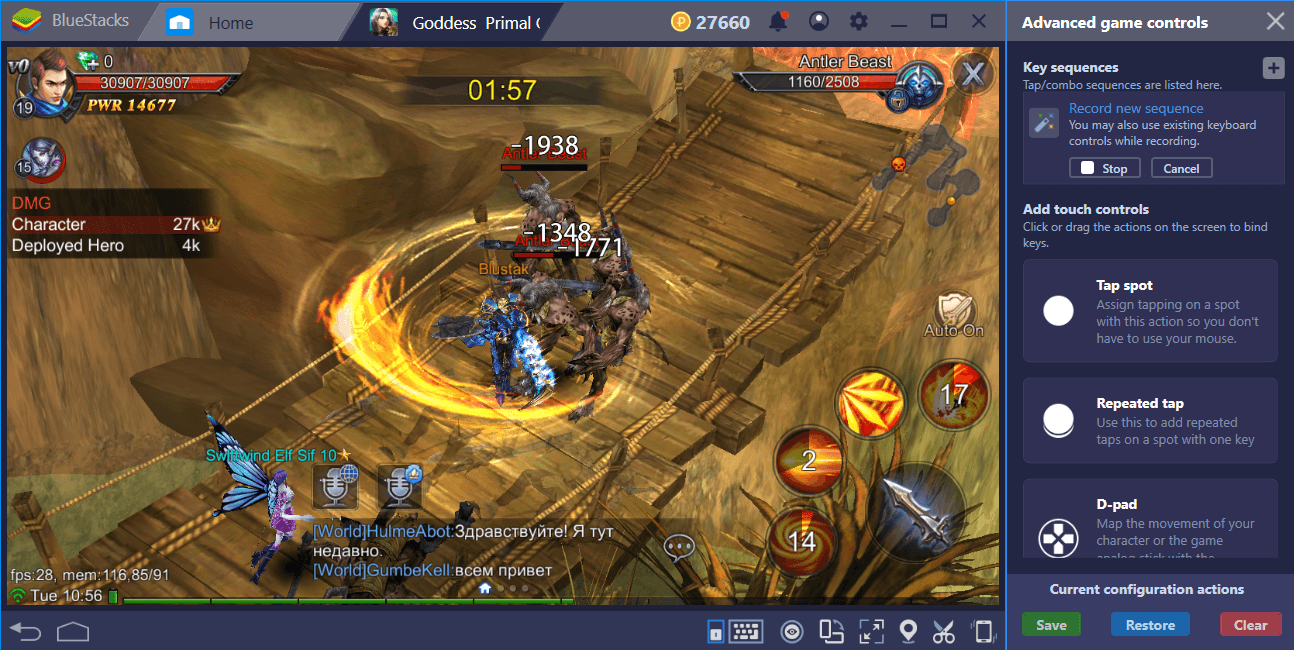 Enter a dungeon and start a recording. Finish the entire dungeon only once.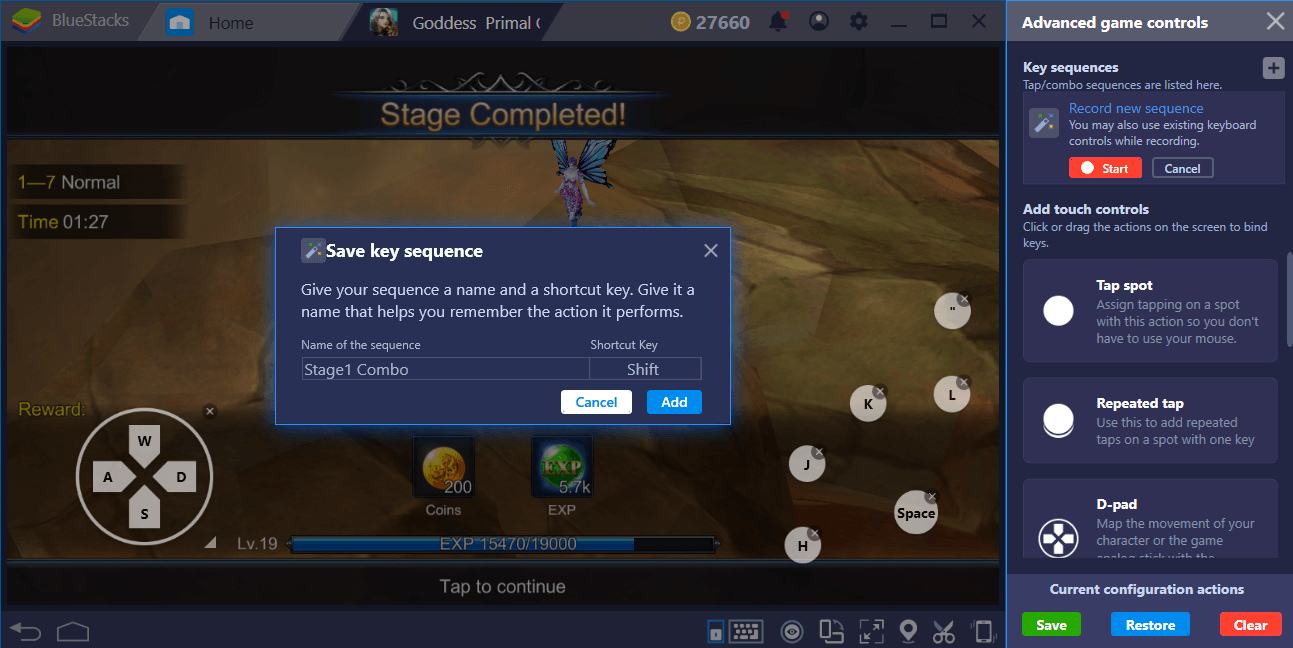 Give a name to your recording and assign a key. In the future, when you press this key, your hero will repeat the entire dungeon by himself – you don't need to do a single thing. This will be your most effective leveling method.
Leave grinding to BlueStacks and focus on other things – once you reach the last level, you can really start playing the game with three different heroes. BlueStacks is the only platform that offers you this opportunity: Play smarter, not harder. And take a look at our other Goddess: Primal Chaos articles too, as we reviewed almost every feature in the game in detail. Gather your equipment and let's save the world once again on BlueStacks!