Game Guides
Managing Orbs: The BlueStacks Guide to Orb Management in MARVEL Strike Force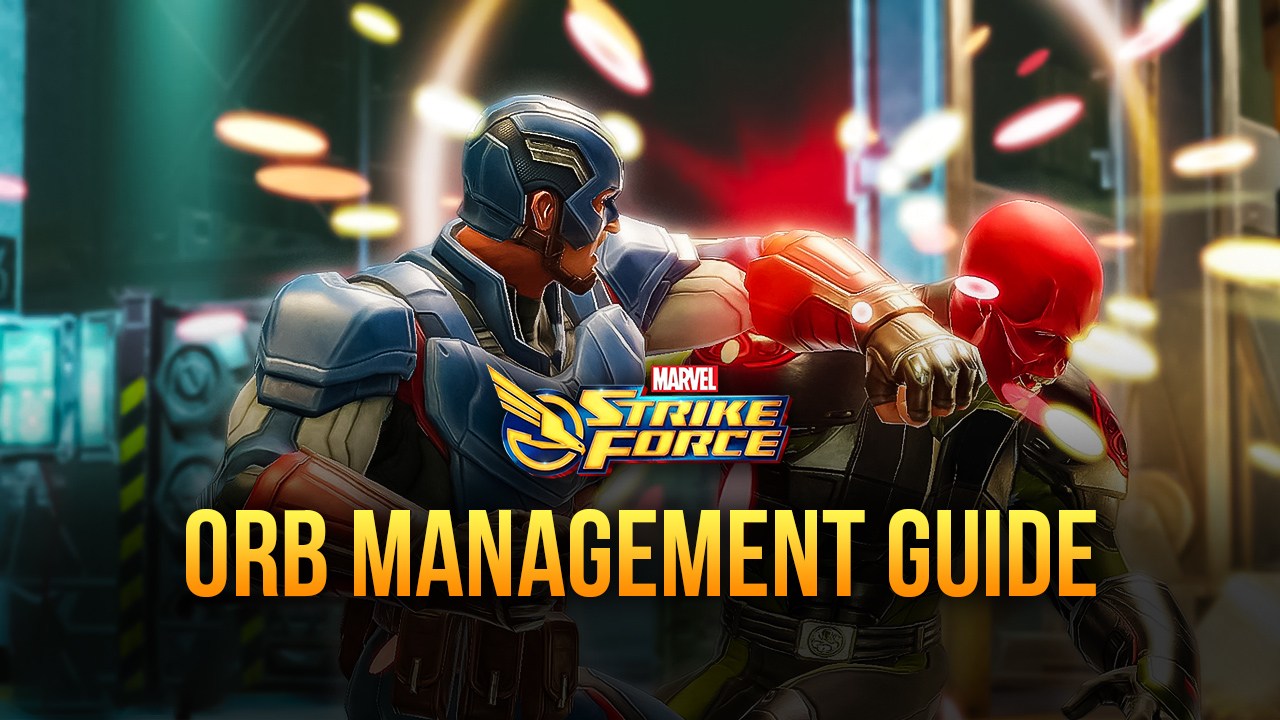 Orb management can be very tricky in MARVEL Strike Force. There are multiple orbs in the game like Character Orbs, Raid Orbs, Gold Orbs, Blitz Orbs, etc. If you do not want to spend a lot of money on the game, or you are a cheap-to-play character then this guide can be very useful for you, especially at the beginner level.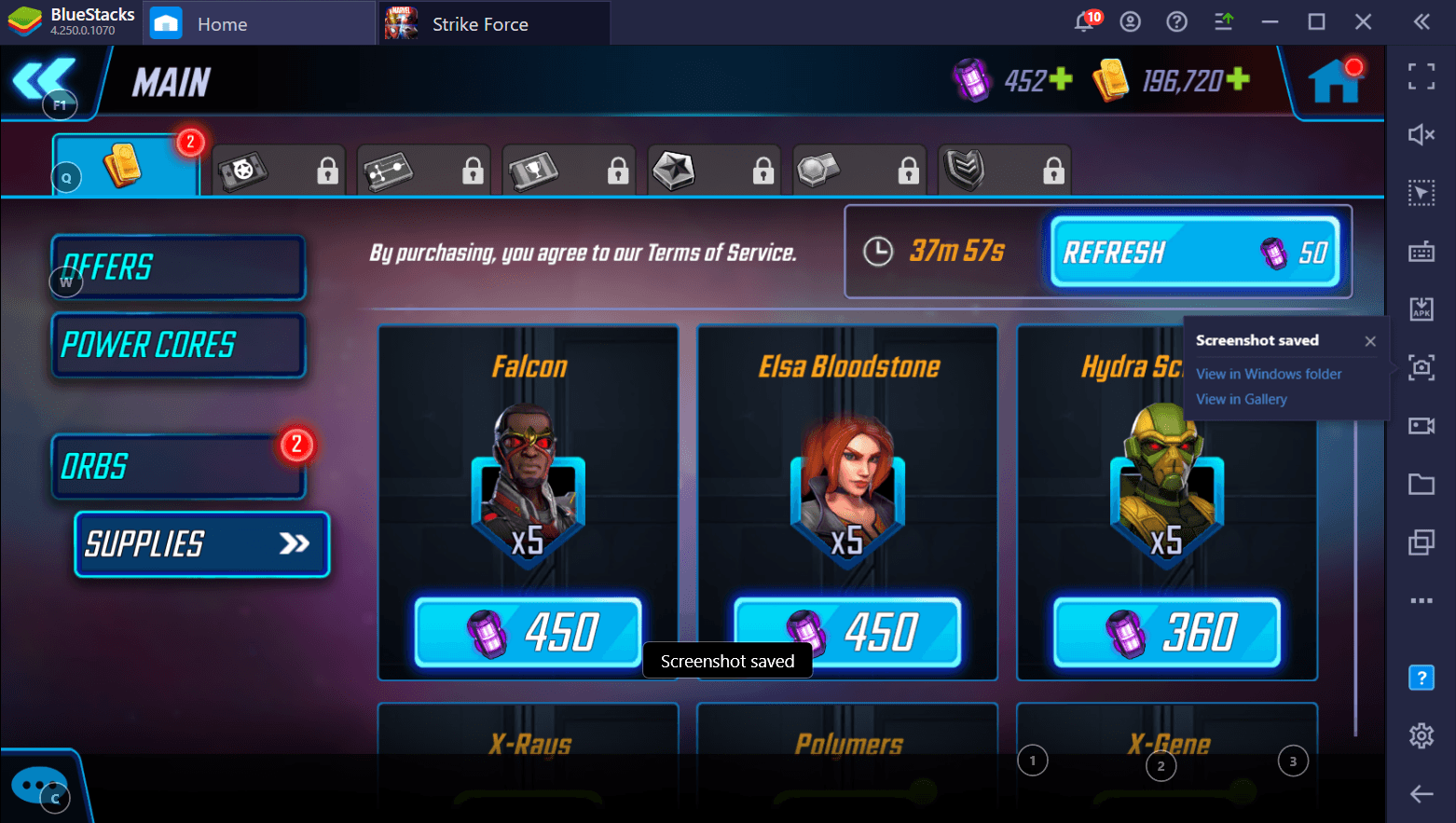 You can get the orbs by spending money on the game, but if you are looking to progress in the game in a linear manner or if you are a light spender, this guide is for you.
When you start out with any new game, you take time to get familiar with the overall mechanics of the game and invest only when you see potential in the game. When we tried the game on the BlueStacks Emulator, we figured a few important things that can actually help you manage your orbs and at the same time advance in the game.
If you are sitting on day 1, and you have just started the game, the first thing that you should do is open up every single orb, especially your Character Orbs. Character Orbs are going to be your most important orbs in the beginning. You need characters, this is a character collection game, and you need to make sure that you are making a good roster from the get-go and opening up all the orbs and getting the character shards. There are about 130 characters that are in the Premium Orb, with Minn-Erva and Yo-Yo being at a higher drop rate of two percent. By not opening up Character Orbs like your Premium Orbs, Milestone Orbs or Basic Orbs, you're going to be crippling and hurting yourself and your progress in the game.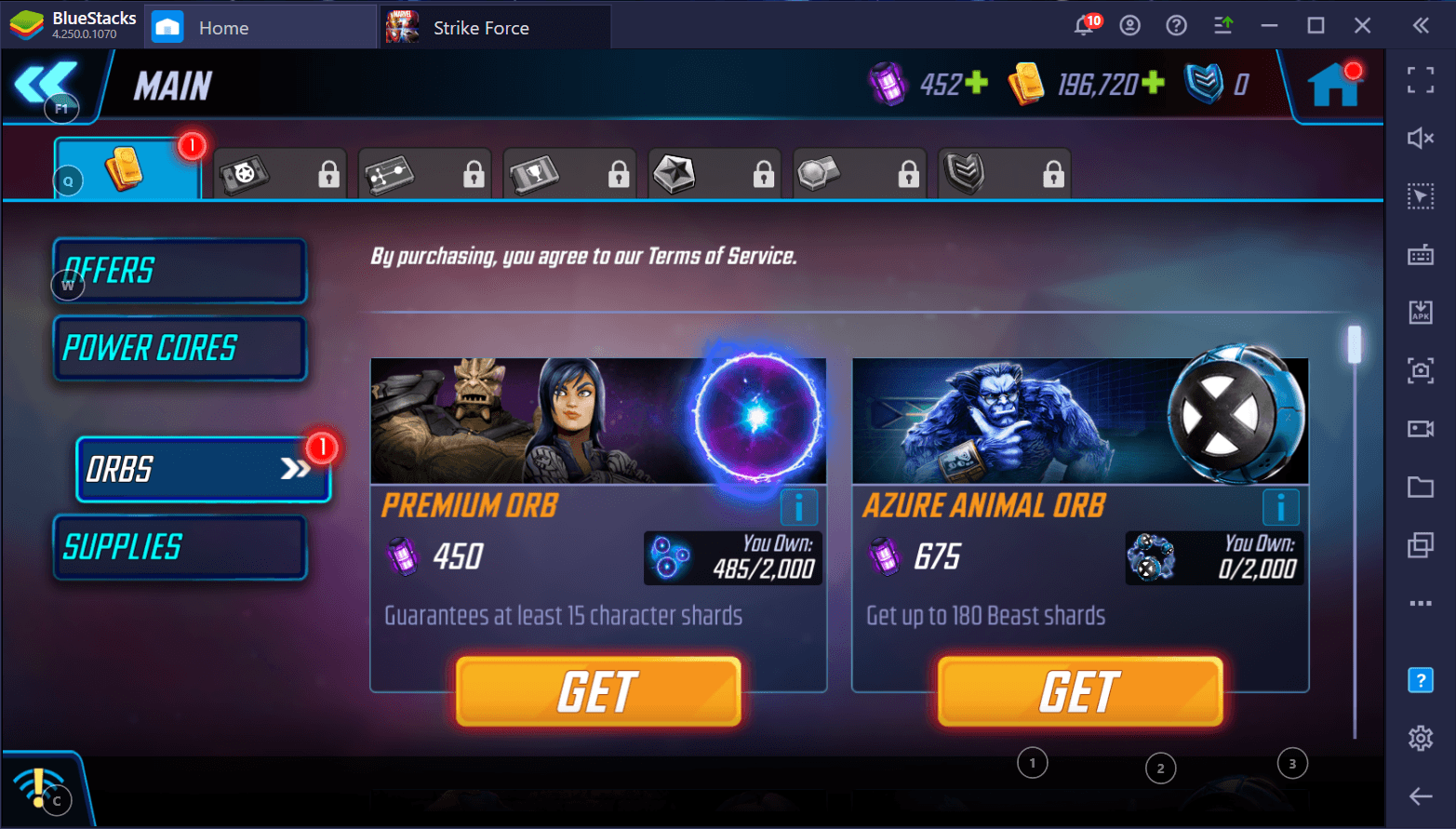 It is highly recommended to open all the Character Orbs in the beginning part of the game because you're going to need those shards in order to be able to collect those characters. You can also get lucky with some rare characters of the game, like Hela, that can give you a solid roster to start the game with. You can use these characters in your campaign, in your Arena, as well as in your Raids. Consistently open your character orbs from the beginning of the game.
The Blitz store is home to some good characters. Some characters that can be unlocked using the Blitz Orbs include, but are not limited to, Toad, Stryfe, Rhino, Mantis, Ant-Man, etc. All of these characters are available in the Blitz Orb with the additional increased drop rate of you being able to get Domino at a five-star drop once again in the beginning part of the game. It is a good idea to open up the Blitz Orbs at the beginning of the game as it can be hard for you to get enough Blitz credits to hard farm characters.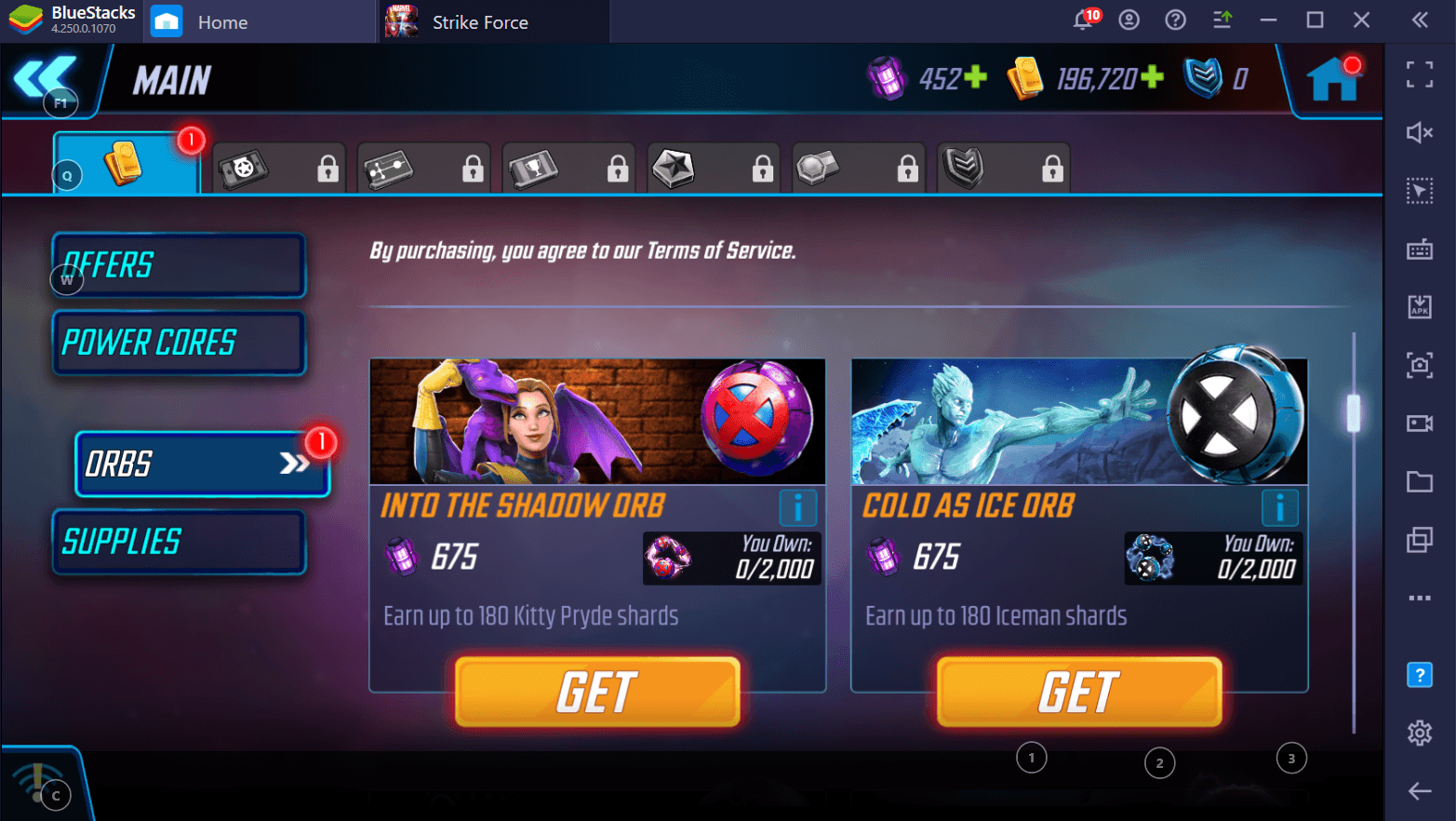 Therefore, until you get enough Blitz credits to target farm characters, it is absolutely recommended going into the Blitz store and open up the orbs when you do have the credits for the said orbs. You need 350 Blitz credits to open up an orb.
You are probably not going to have enough credits to be able to hard farm characters at the beginning of the game. So your best bet in the beginning, if you are not getting enough raid credits, would be to open up the Raid Orbs. This will give you an opportunity to get character shards. You will need these shards to unlock characters that you are going to use in your roster. You can unlock characters like Sabretooth, Namor, Thor, etc. All these characters will bring multiple offense and defense capabilities helping you build a well-rounded roster.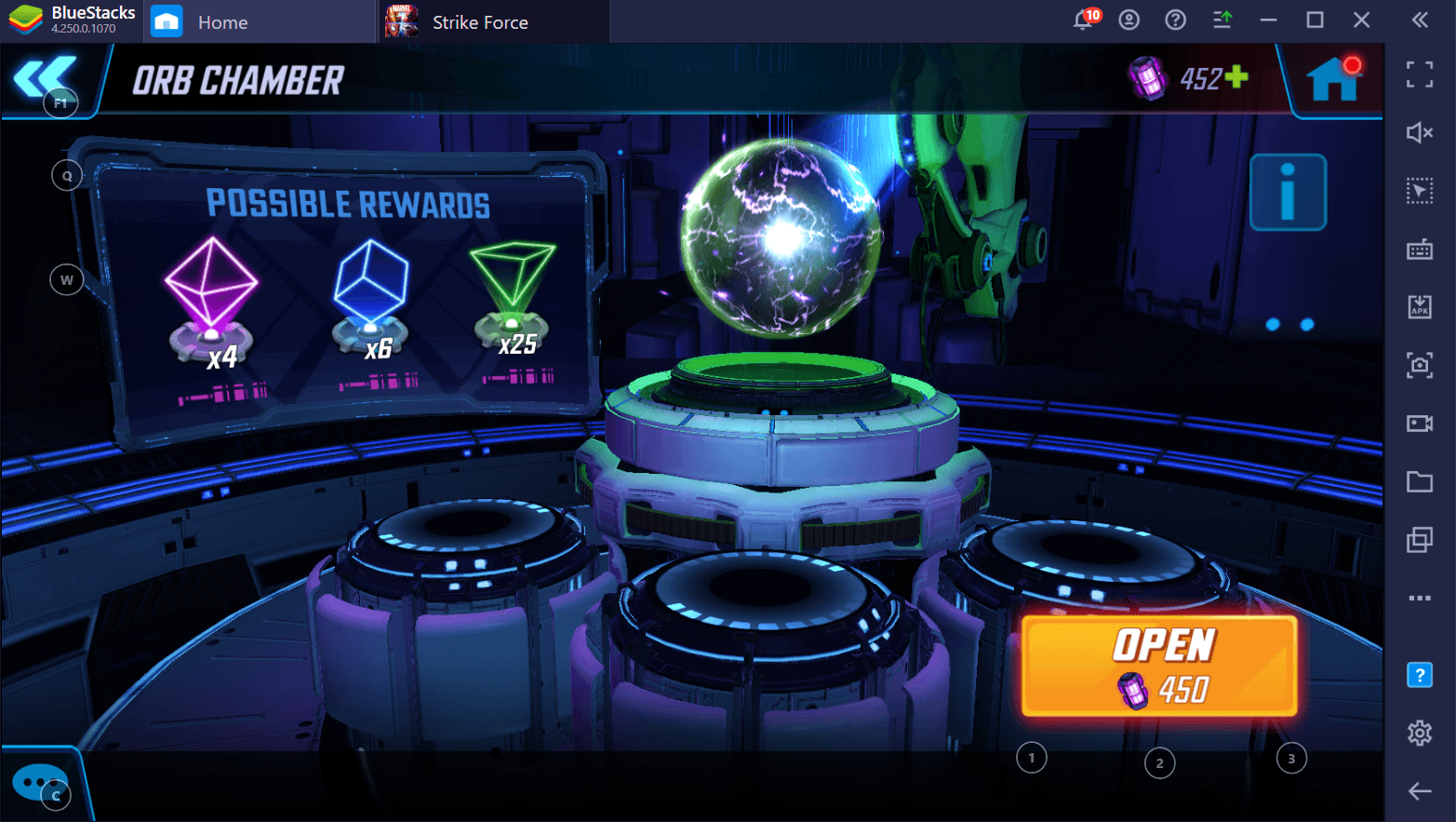 One thing that you should keep in mind as a beginner is that it does not chase the new character releases in the game. Unlocking these characters needs a good amount of cores and if you do not have an abundance of these cores, which is likely at the beginning of the game, then you should wait out on spending your credits in order to unlock new characters as it is uncertain.
When it comes to the Resource orbs like the Gold Orbs, Training Orbs and Ability Orbs, it depends on how you want to approach the game and what playing style you prefer. If you want to spend a good amount of your Gold Orbs on a daily basis, then you can get these back by completing your daily objectives, farming characters and doing Blitzes. However, you can also save the gold for a rainy day when you might not enough orb credit.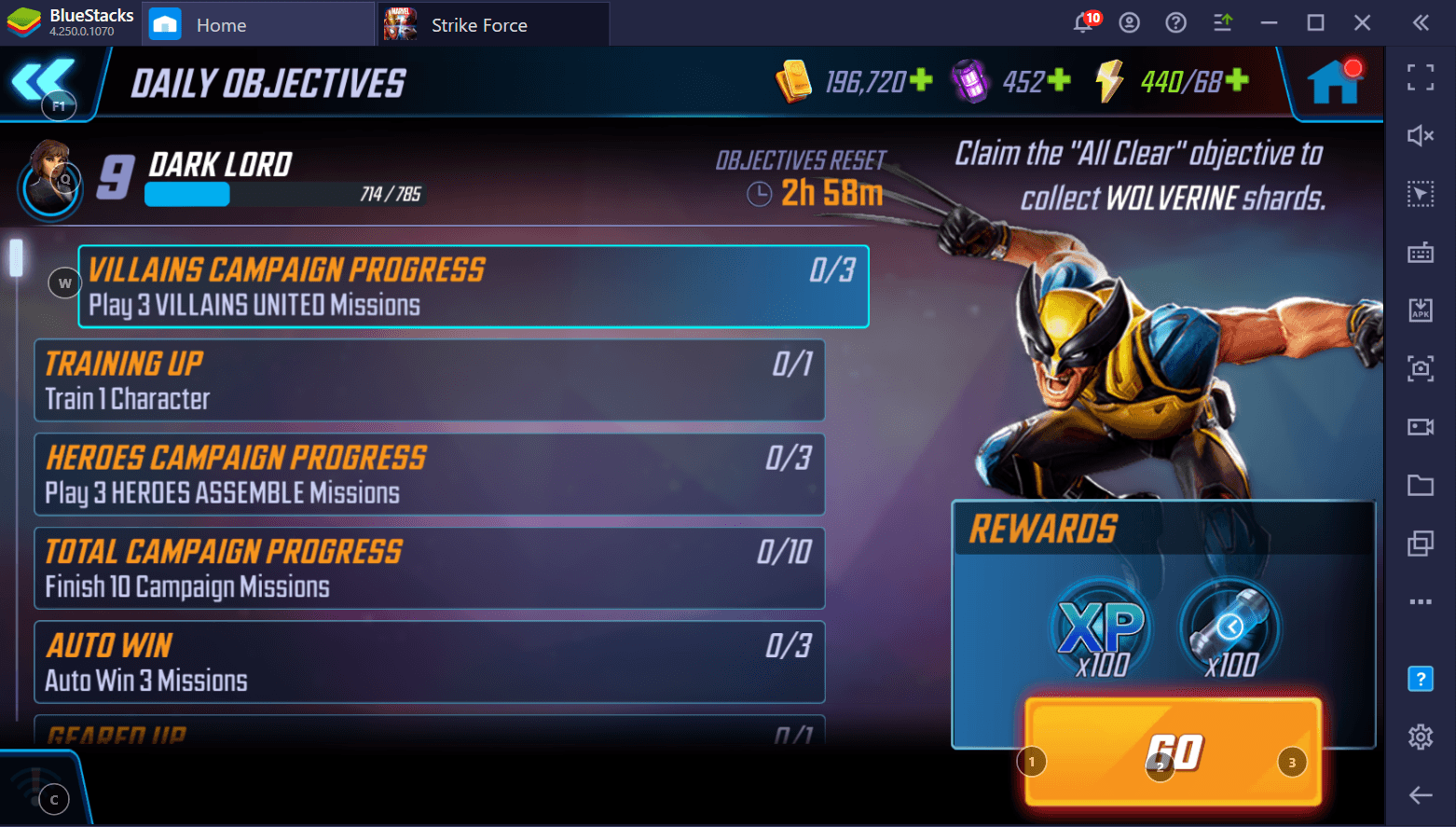 You can always go back to the Gold Orb and get them back in abundance. It will be a good idea to save up your Gold Orbs so that you can use them on a rainy day. When it comes to the other orbs like the Training or the Ability Orbs, when you do get the fragments for these, it is highly recommended to open these orbs. Do not wait on them, you are going to need training mats, especially in the beginning. The Training and Ability mats are required to upgrade your characters. So it is recommended to open up all these orbs as soon as you can.
One thing that you need to keep in mind as a beginner, is that it is not important or necessary to open every orb that you come across. Understand and calculate what orb you need to open for advancing in the game and what style of gameplay you are aiming for.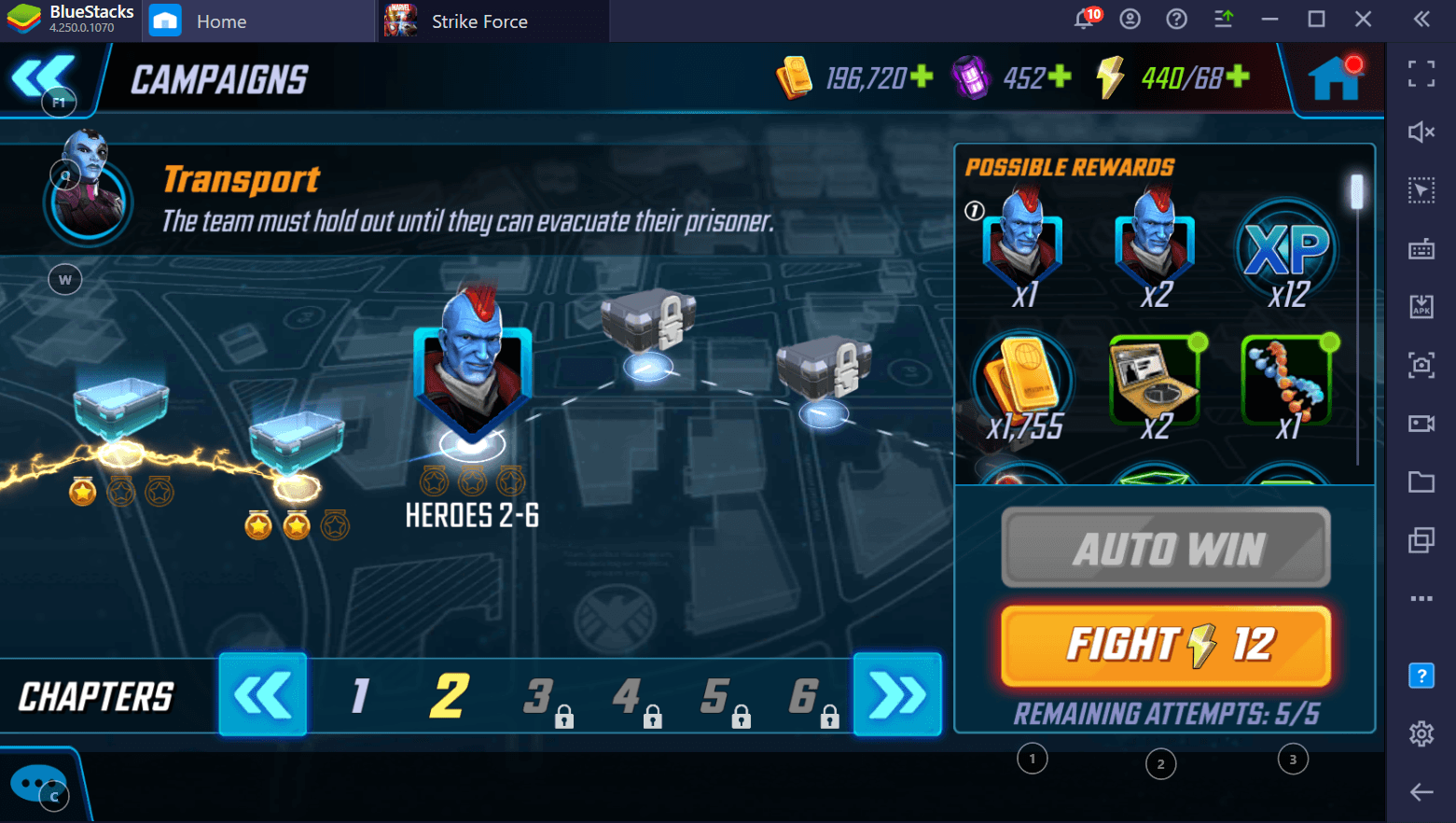 Some orbs are more important than others to help you advance in the game and expand your roster while on the other hand, you can wait on some orbs rather than being impulsive about opening them.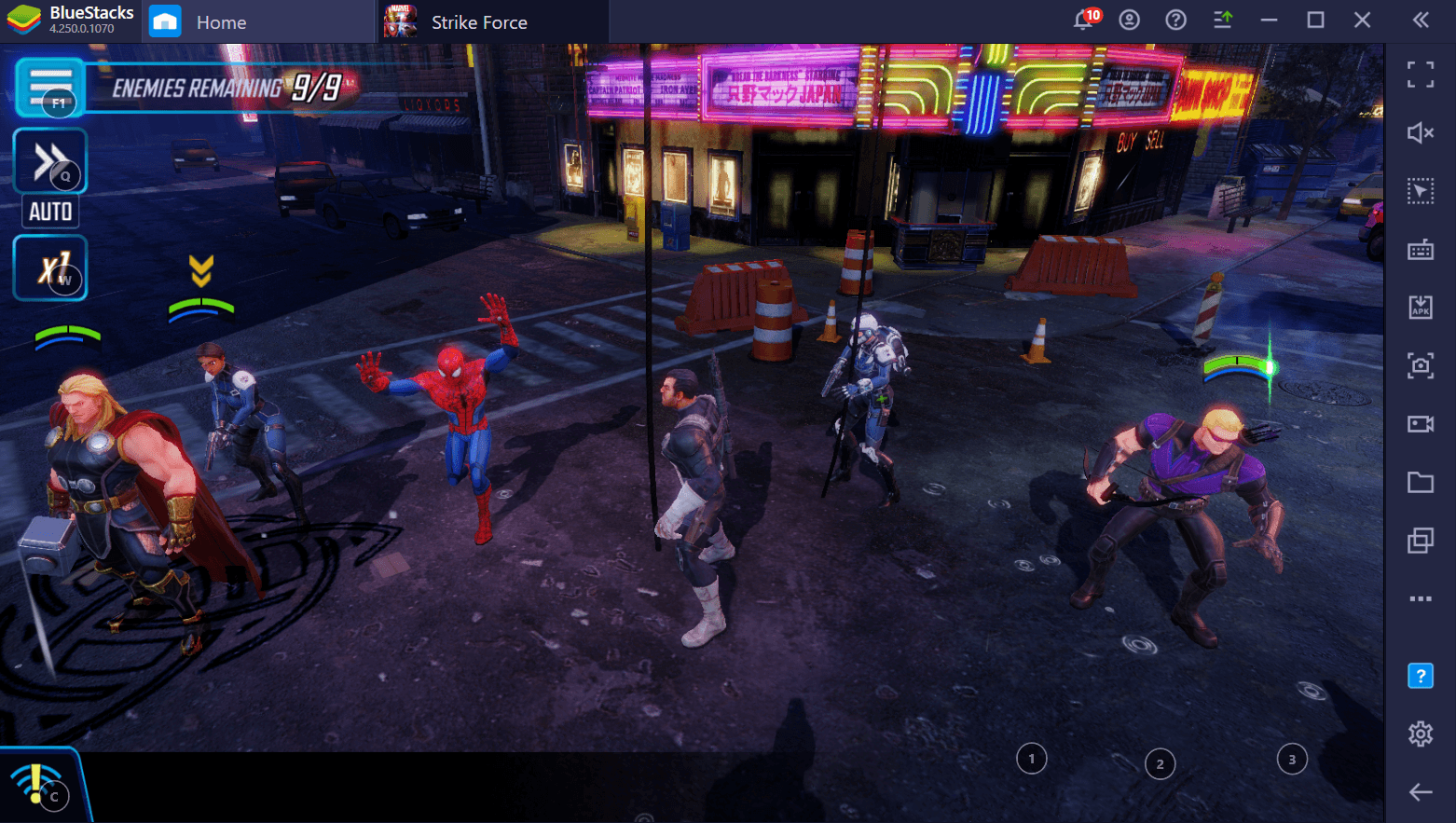 You also need to understand the currency system in the game before you actually decide on the nature of your gameplay.