Game Guides
Team Xtreme: BlueStacks Guide to Beginner Arena Teams in MARVEL Strike Force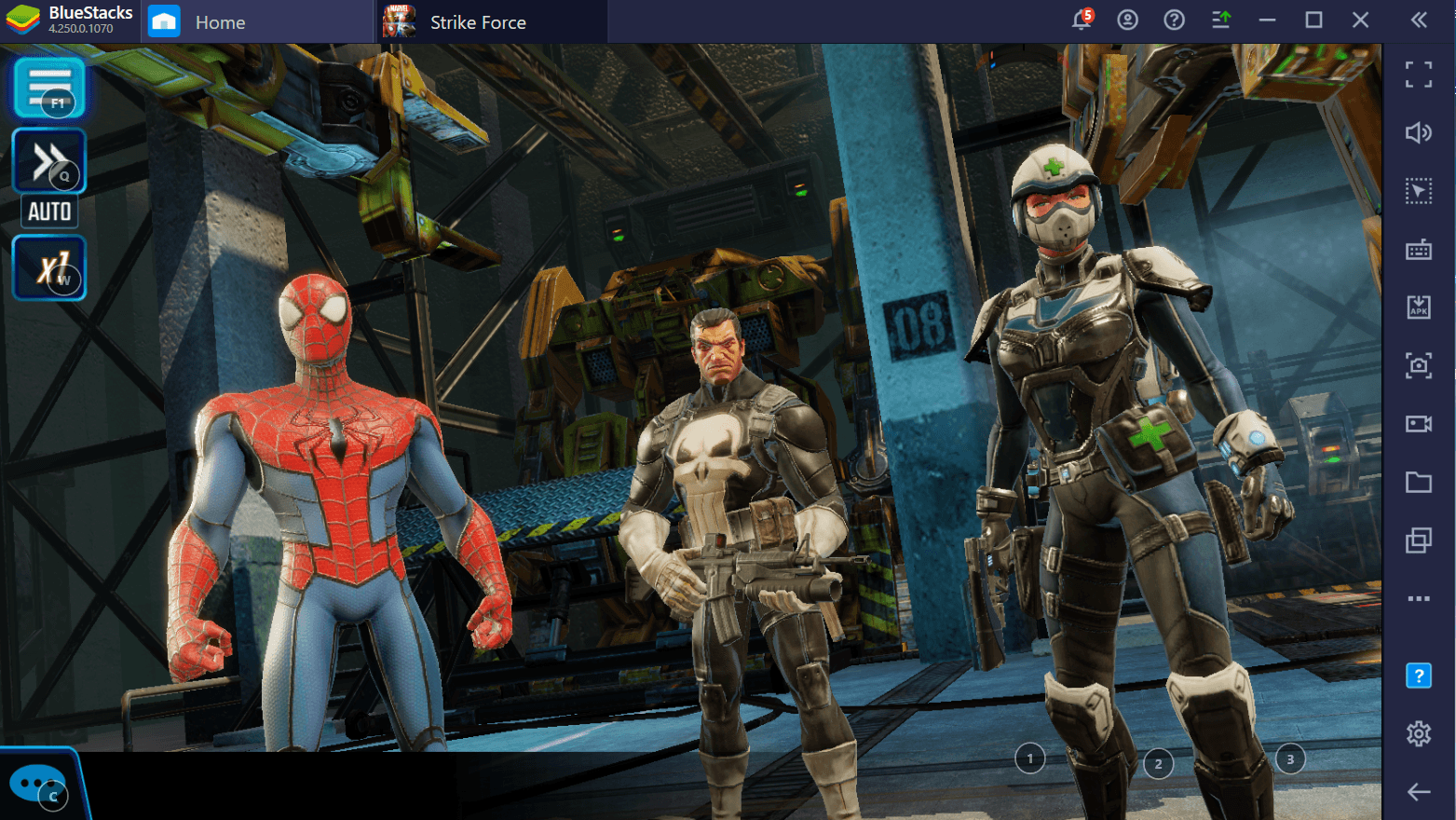 In the beginning part of MARVEL Strike Force, even until the mid-game, you don't have access to characters like Black Bolt, Phoenix and Ebony Ma. You can maybe get there in the mid-game but you're not going to have all of them right away. So what do you do in the interim to stay afloat, to stay ahead in your arena chart? Make sure that you're getting those arena credits, farm those characters that you need to unlock legendries and get those extra cores too as well.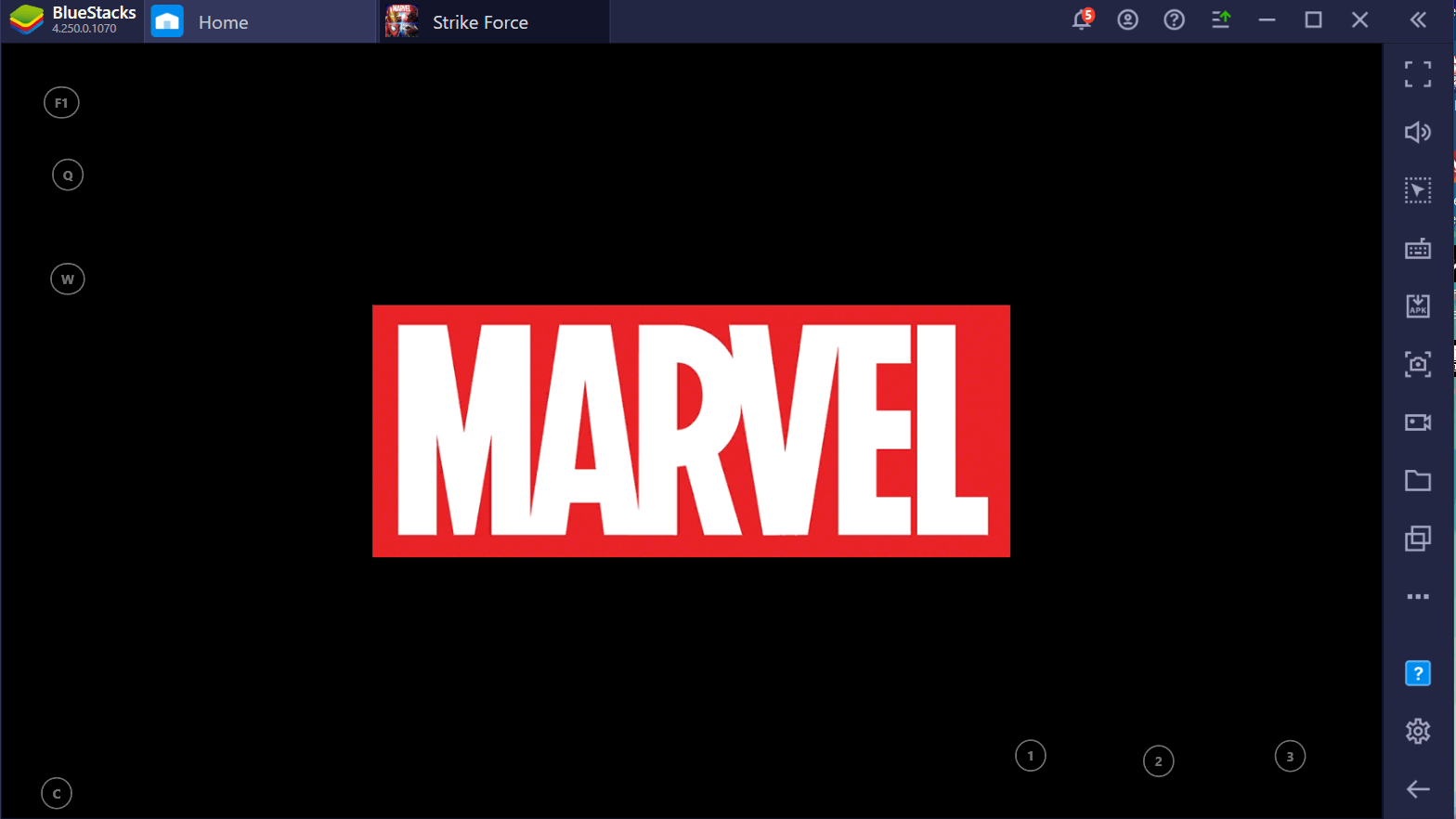 MARVEL Strike Force is a team-based game and you need to unlock characters in order to build a strong and all-round roster. We tried the game on PC on the BlueStacks Emulator and realized that it is not easy to build a strong and all-round team from the get-go but that does not mean that you need to settle for a weak or an incomplete team. There are some teams that we made as beginners and those teams helped us advance to the mid-game and unlock multiple other characters as well. So we listed out the best teams for beginners and mid-game players in MARVEL Strike Force.
WAVE-1 Avengers Team
Team Composition: Hawk-Eye, Thor, Captain America, Hulk, Black Widow, Iron-Man
Wave-I Avengers team is a very strong team for beginners as well as in general. This team should be on top of the priority list for beginners and for good reasons, but the availability is always very important and can be an issue.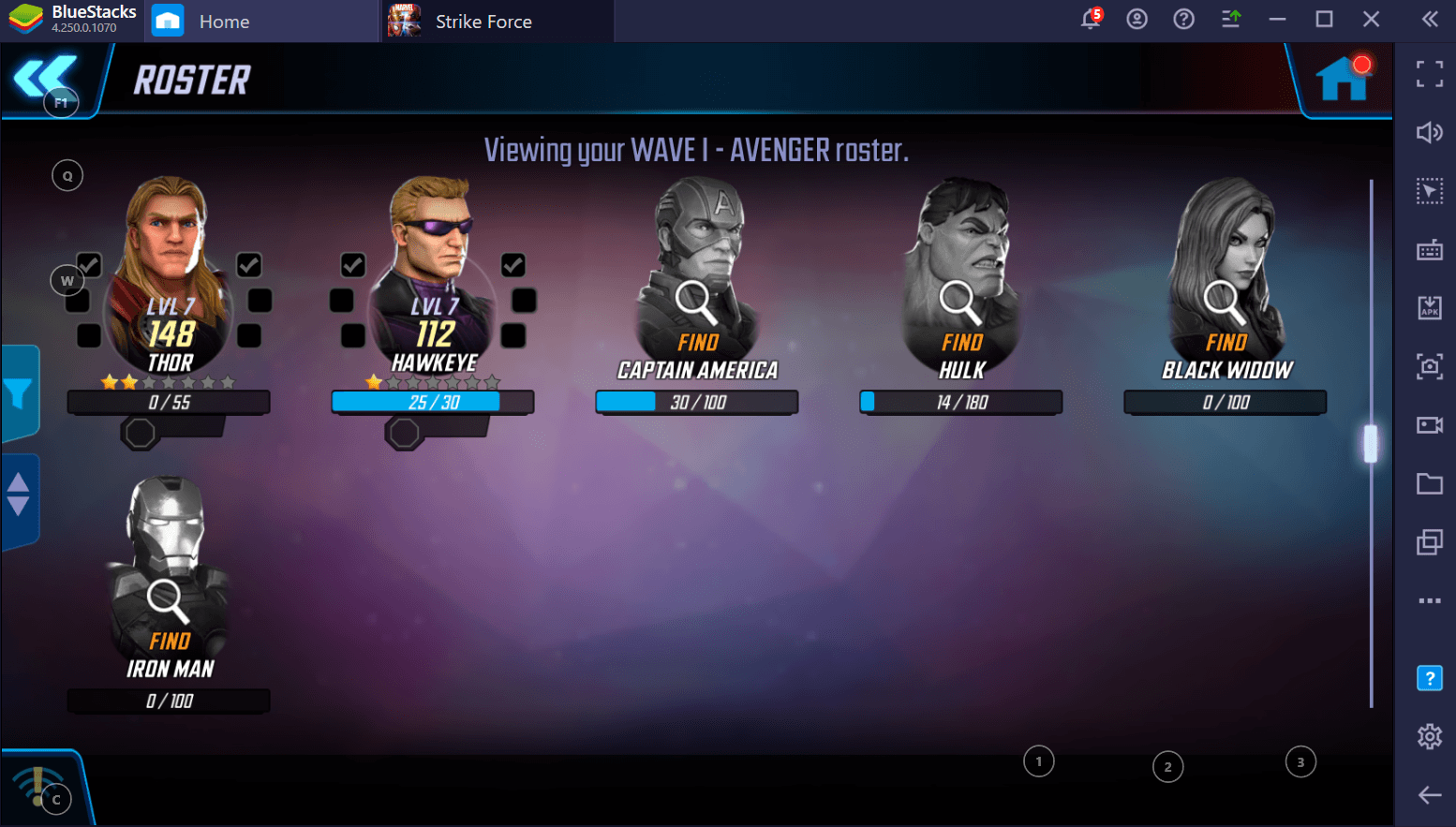 Hawkeye is available early in the Heroes campaign, Black Widow is available in the Villains Campaign, Hulk is in the achievements and Captain America is a login calendar character but he's also available early in Nexus and also early in Heroes as well. So this is a very viable option for a team that you can get early on in the game. They are a strong synergy team.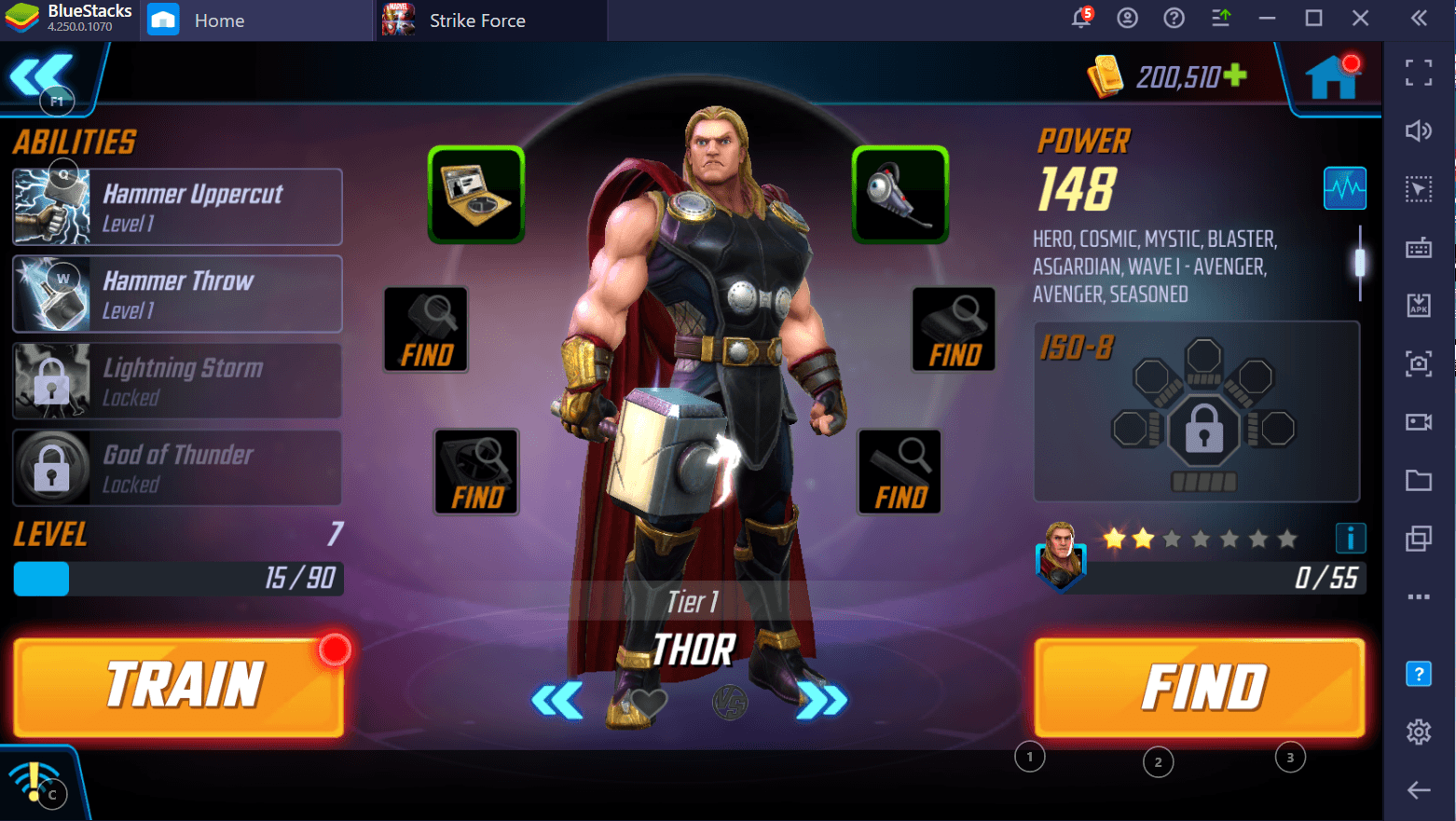 Thor's ability in the team is very impressive, whenever an enemy hits any one of the Wave-I Avengers characters, his charges are going to build up. He's going to do that massive AoE attack and is a damage dealer of this team. Hawk-Eye and Black Widow provide control to the team. Black Widow speeds up the team and can also clear positive effects from the enemies. She can copy positive effects too. She also does Stuns and Bleeds reducing the health of the enemy team. Hawk-eye has the ability to reduce the speed bar of the enemy and apply Slows. He can also apply Blinds with the massive ultimate ability that he has.
The duo provides control to the team throughout the match. Hulk and Captain America provide support to the team and protect them. Hulk is great as a tank and has a pretty high resistance even as a tank. Captain America gives a lot of utility to the team; he has the ability to clear positive effects and has a high block chance. So when he does Taunt, he is set to take a decent amount of damage and open the bill of those charges for Thor. This is a very strong team that you should definitely use in your early Arena Shard to advance in the game.
Symbiote Team
Team Composition: Venom, Anti-Venom, Carnage, Scream, Spider-Man(Symbiote)
This is a solid and well-balanced team in the game. It is a little tricky to get this complete team as Spider-Man(Symbiote) is not easily available and can not be farmed easily either. However, even without him, Venom, Carnage and Anti-Venom are very effective. Venom can be unlocked with the Premium Orb and Milestone Orb, Anti-Venom is available in Premium as well as Mega Orbs and Carnage can be found in Premium as well as Milestone Orbs.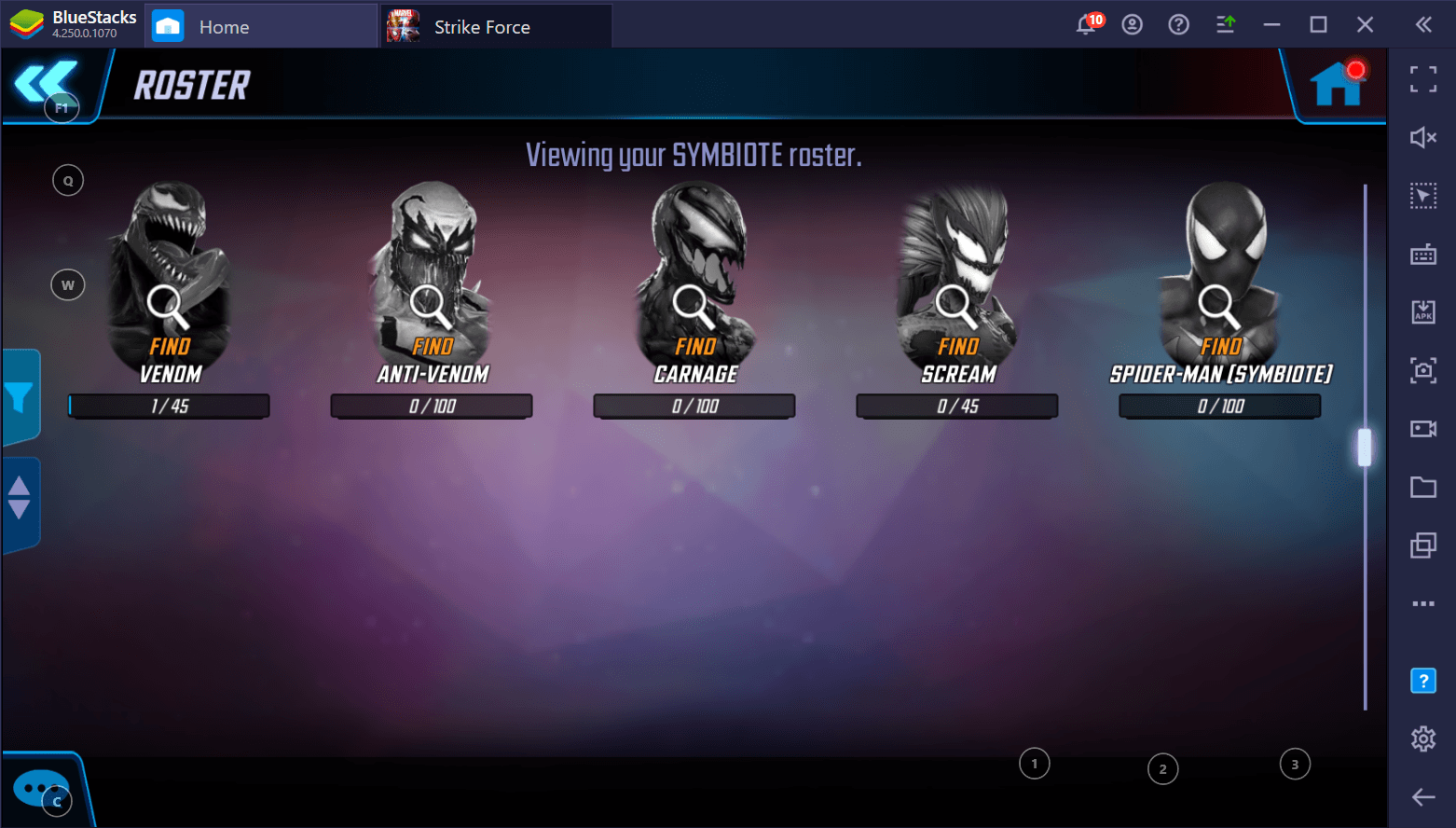 Saving up your orbs and investing in this team can be very effective as you can also use this team in Dark Dimensions 3. The characters complement each other well and have all sorts of abilities like Heal Blocks, Ability Blocks, Anti-Heal Blocks and Regeneration. All of this makes this team very hard to kill and beat, therefore, making them a good pick.
Asgardians Team
Team Composition: Thor, Heimdall, Hela, Loki, Sif
It is a little tough to get to this team as Hela is a late-game farm and Loki is in the Mystic campaign. This might make it a little difficult to build this team as players don't get a lot of Mystic characters in the early stages of the game. However, building this team would work great in your Arena Shard.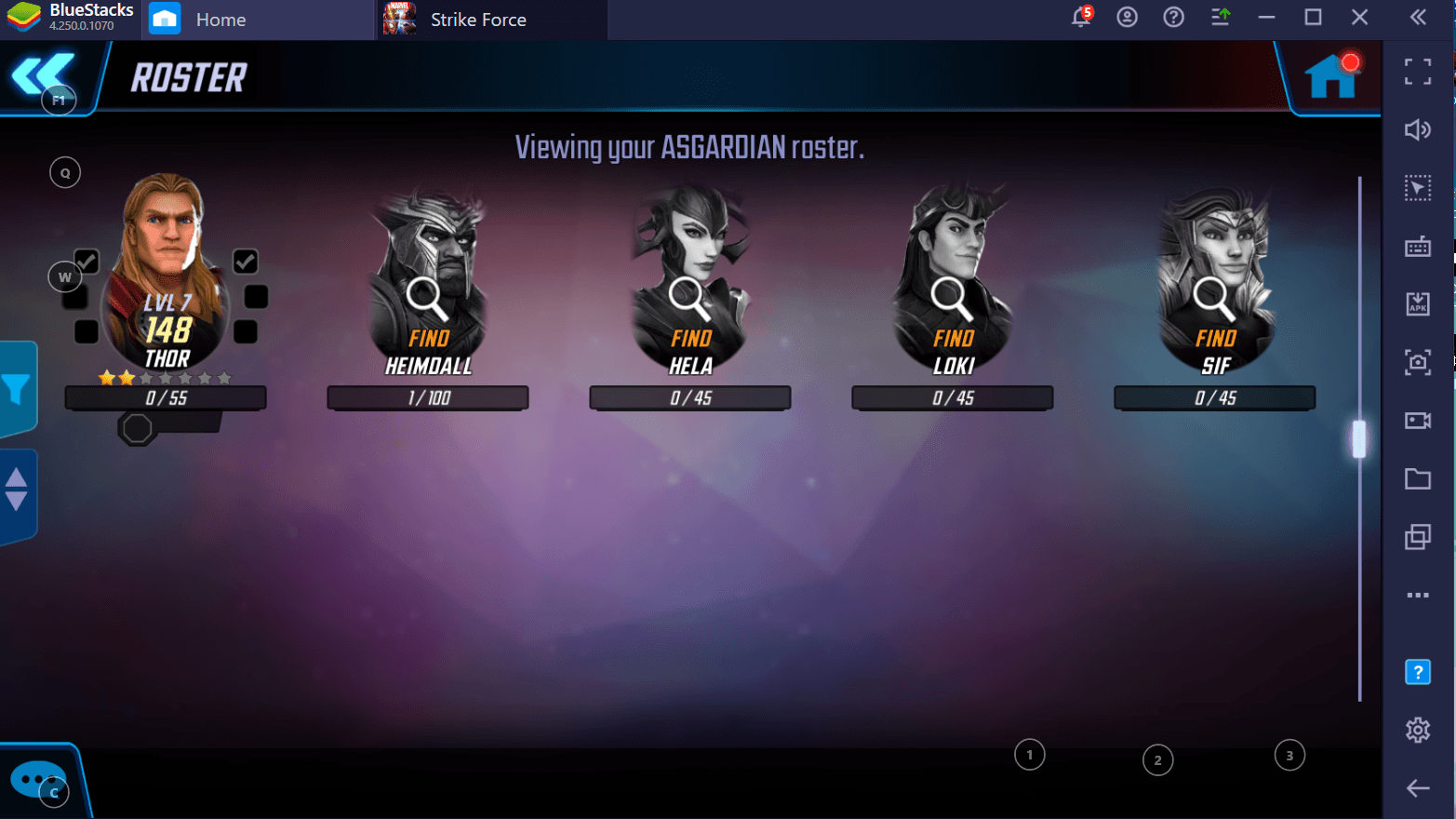 It is a self-sustaining team where Hela and Thor deal great damage to the enemy team, Loki provides a defense to the team and Heimdall protects the team against Blinds. Sif blocks the Taunt and can be a pretty annoying tank character. It is a very solid and well-balanced team.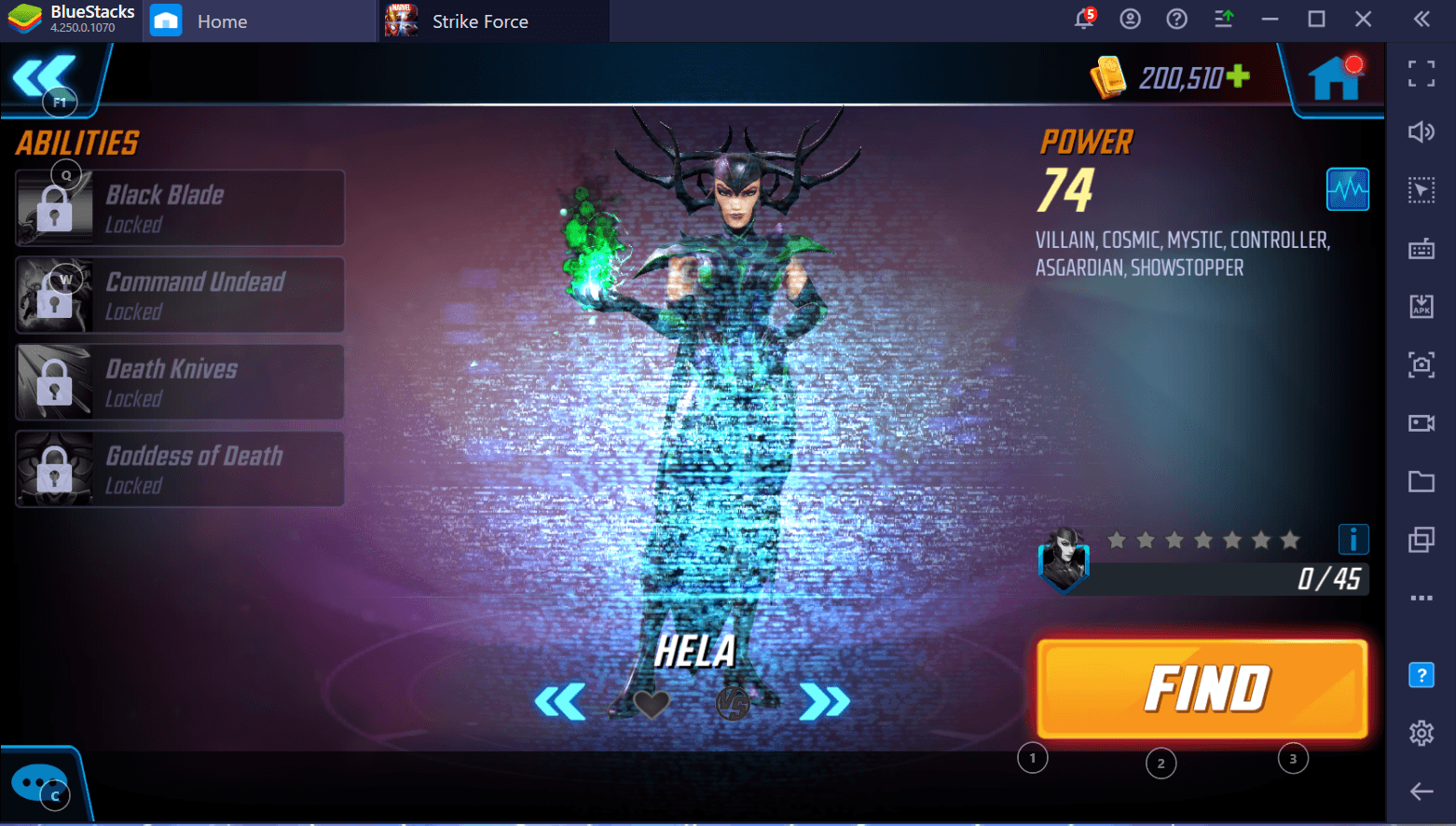 You can also use this team in the Arena Shards to unlock characters like Black Bolt. This team is worth the time and it is also a very good war-defense team.
Brotherhood Team
Team Composition: Mystique, Blob, Juggernaut, Magneto, Pyro, Sabretooth, Toad
It is a very good team in Arena. Blob and Juggernaut can give Flex. Magneto is a unique character as he is the only one that does a massive AoE and brings everyone together. He also has the ability to Blind the enemy. Toad is a character with a very high focus along with his abilities. Pyro is capable of applying Bleeds and Heal Blocks to enemy opponents.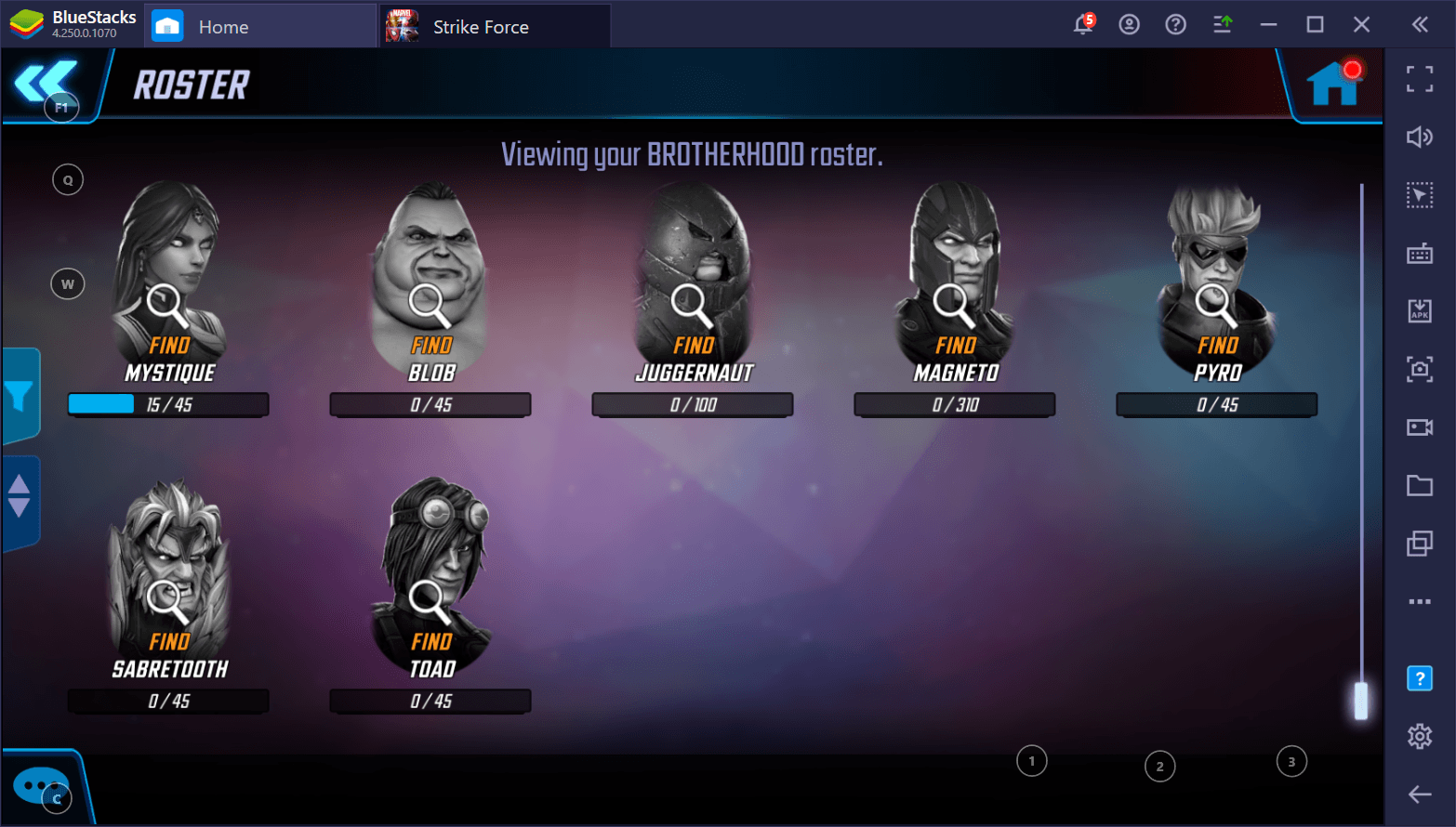 Pyro can be a tough character to get as he is in the War Story. The Brotherhood team is a very good option that is available in the game. Building this team would help you advance in the game. It might be a little difficult to build this team up but it can definitely take you a long way ahead in the game.
Marauders Team
Team Composition: Mystique, Mister Sinister, Sabretooth, Stryfe
This is a phenomenal mid and late-game team. Stryfe is available in the Blitz Store, Mystique can be found in Villains, Sabretooth is available in the Raid Store and it is also a character that you can use to unlock Magneto. It is a very strong and high-sustainable team and that can protect themselves. Mystique has shape-shifting and mind control abilities. It is a good all-round combination of characters that you can get to now.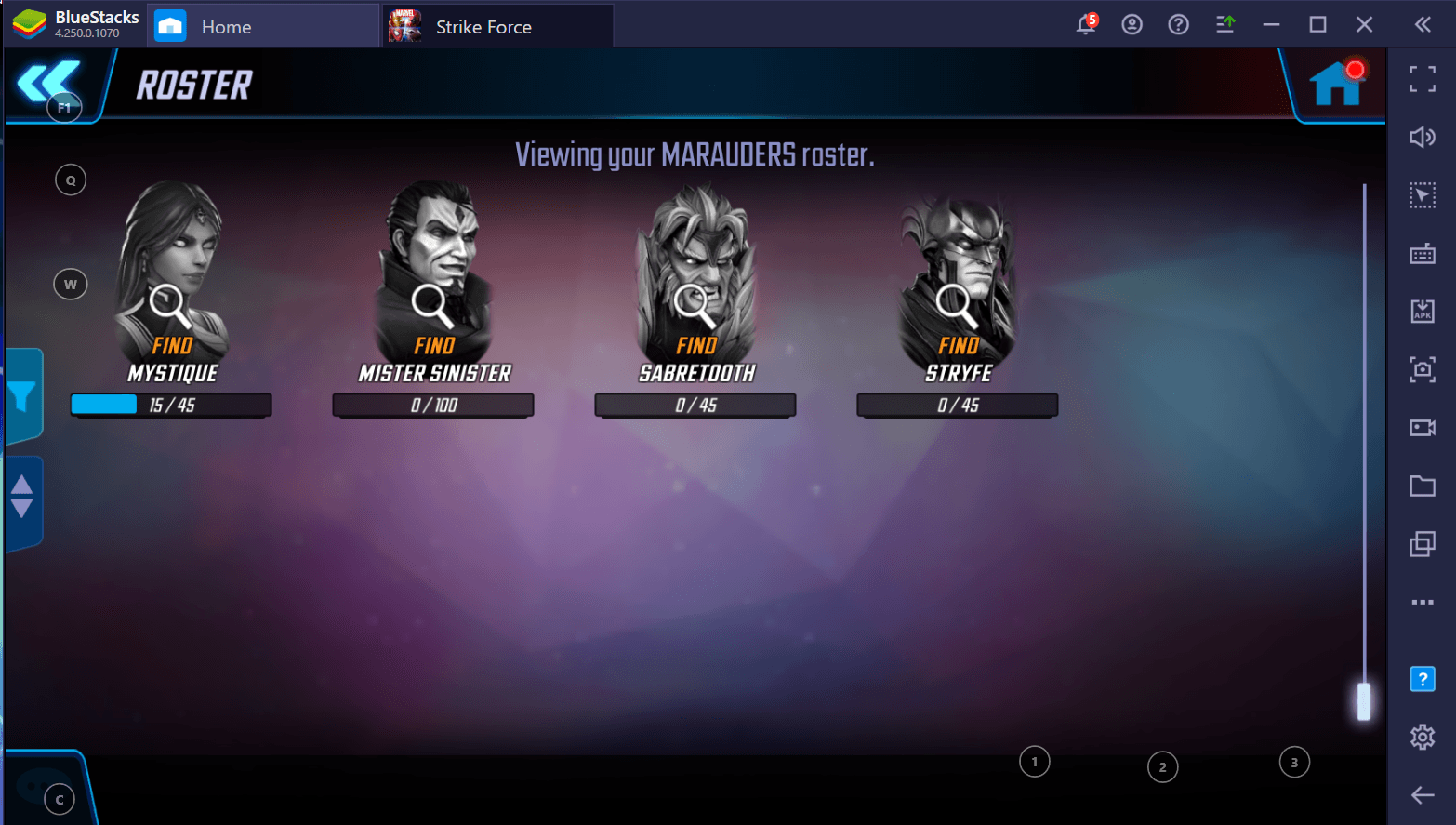 The Marauders can also help you in multiple PvP matches. Mister Sinister provides Heals and also has the ability to make clones. There are a lot of solid things that you can achieve with the help of the Marauders. You can try to target this team once you have spent some time on the game and can establish a solid foundation for your mid-game.
These teams are ideal for players who have just started playing the game and want to advance at a reasonably faster pace in the game in order to unlock the legendries as well as their favorite characters.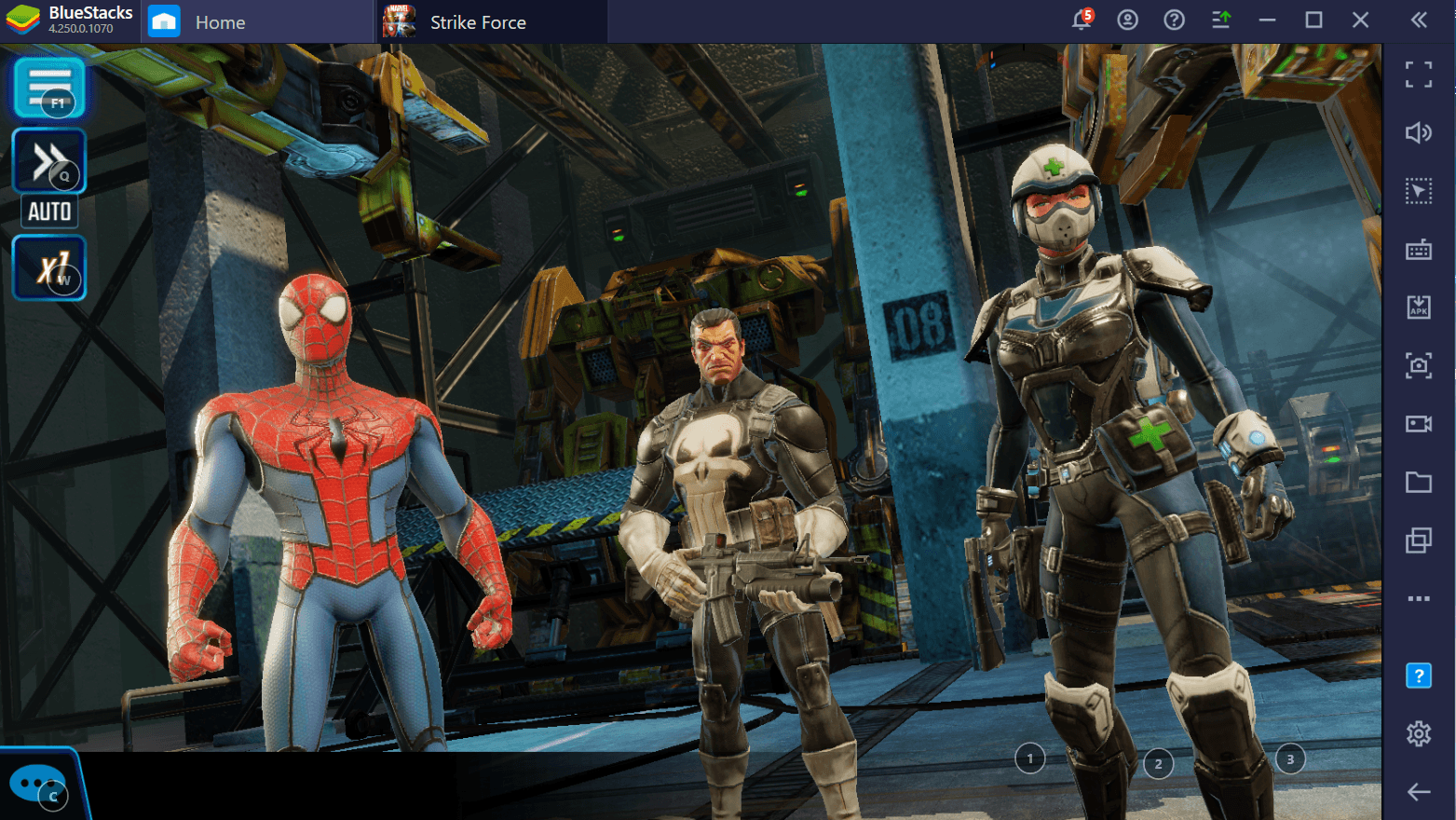 However, you need to keep in mind that unlocking all the characters and building these up can take a little time, therefore, its best not to become impatient and progressively work on developing them.
If you are curious to know more about the Villains and the Heroes in the game, you can check out BlueStacks guide to the characters.