Game Guides
How to Install and Play ONE PUNCH MAN: The Strongest on PC with BlueStacks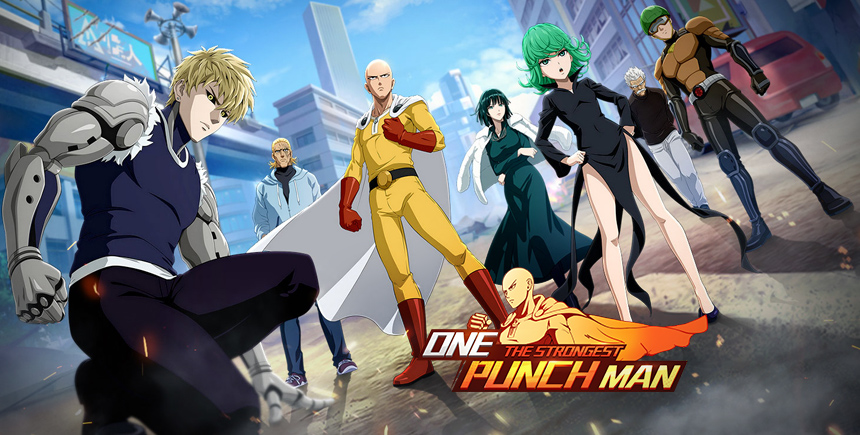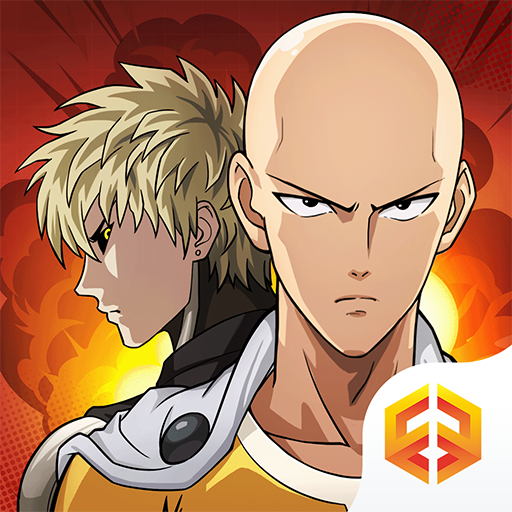 The game is up and running, so what are you waiting for? Install ONE PUNCH MAN: The Strongest on your BlueStacks by following these simple steps:
Download and set up your BlueStacks client on your PC
Link your Google Account to the Play Store
Use the Search Bar on the Upper Right to look for One Punch Man
Download the game to your BlueStacks client
Open the game, create your character, and enjoy!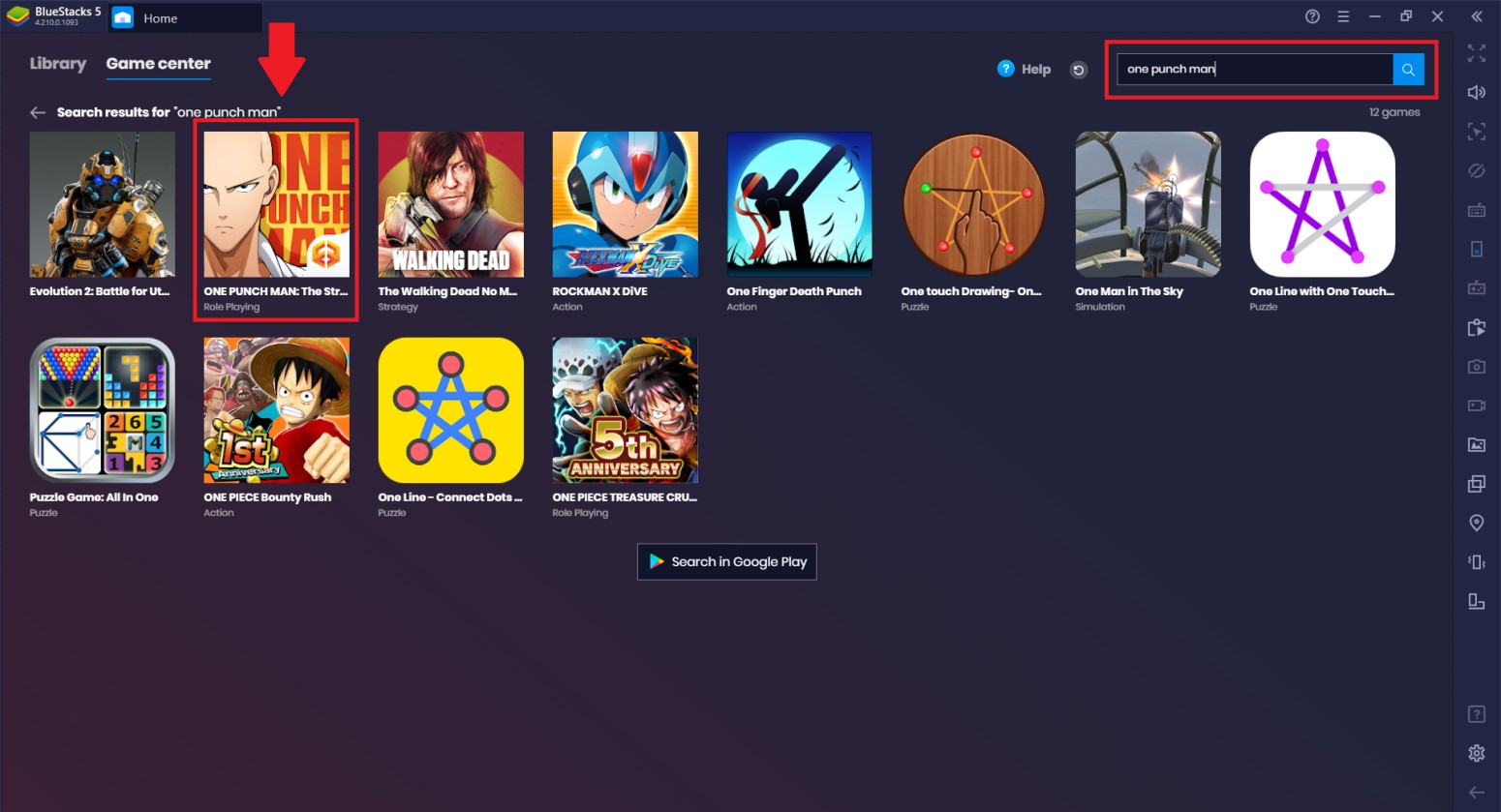 Introduction
One Punch Man: The Strongest brings back the comical wonder of Japanese wonder with a wonderful Final Fantasy style traditional turn-based RPG battle system which gives you a nostalgic feel of both the anime it was based on as well as the combat style a lot of people grew up with.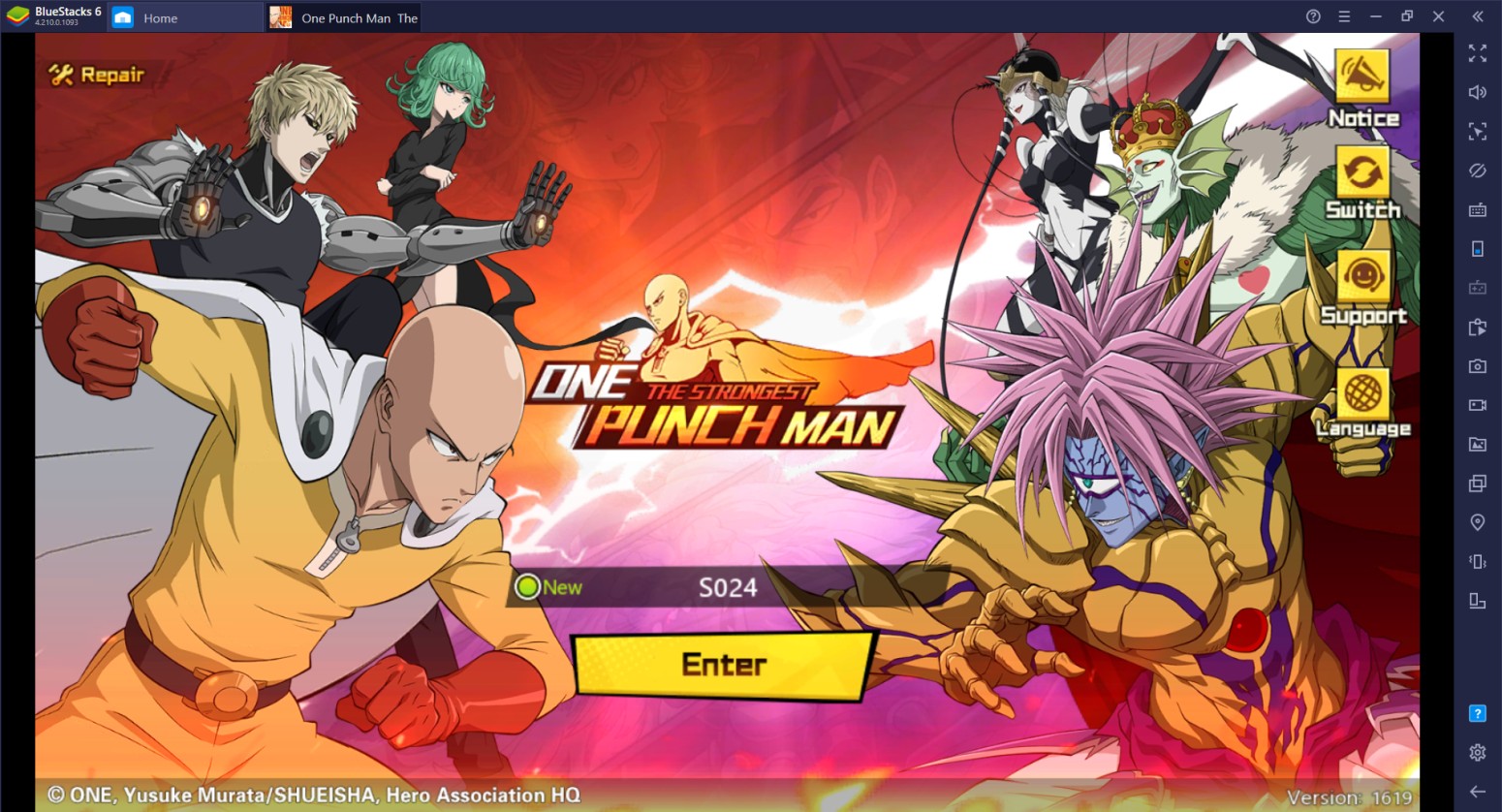 One Punch Man fans will be happy to hear that the events of the game take place exactly as how it happened in the anime series. You will have a more immersive role in playing the game, reliving the epicness of the series as several animated scenes pop-out in order to pull you right into the action. This combines with the active strategy needed in order to successfully go through the different stages keeps it interesting for the players to dive in.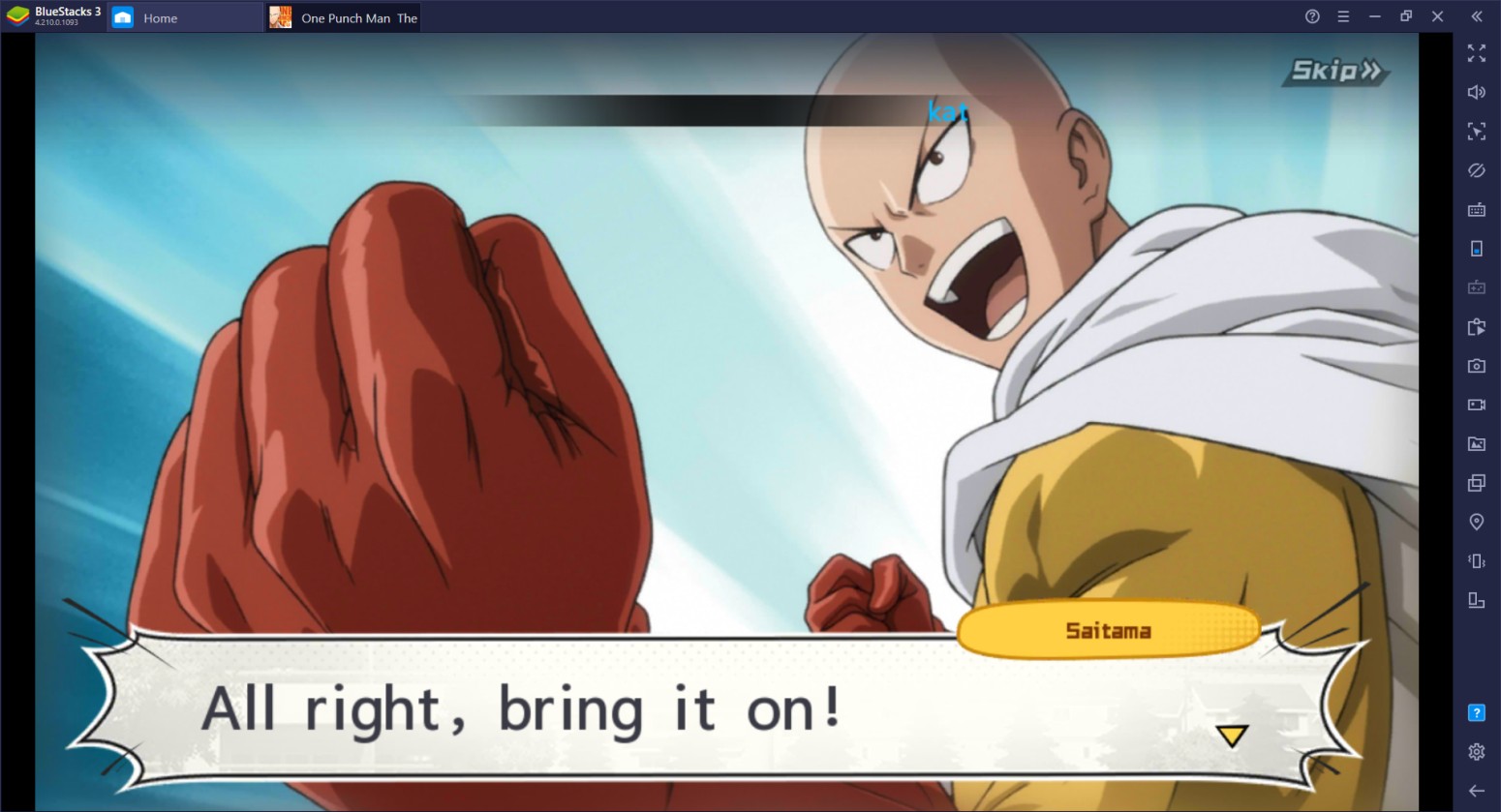 One thing to note in this game is that, like many other anime games, it is based on a gacha system where you get to recruit characters by spending tickets (which you can purchase using gems) to randomly get a unit of varying rarities. You can collect all the characters, heroes and villains, in the existing storyline and add them to your collection.
Become an S-Class Hero with the Help of BlueStacks on PC
One Punch Man: The Strongest isn't a game where people settle on playing it on the limited features a mobile phone offers. With BlueStacks, you get to enhance every single aspect that makes this game amazing, with the bonus of experiencing the cutscenes and animations on your computer monitor instead of a tiny screen. Needless to say, with the wide array of features BlueStacks has, you will definitely have a better overall experience playing this game.
1. Key Mapping
The keymapping function is BlueStacks' most popular feature. Having to maneuver your mouse around such a wide screen can prove to be quite a hassle. However, with the keymapping function, you can instantly select which function you want to enable during auto-battles or if you ever choose to go manual.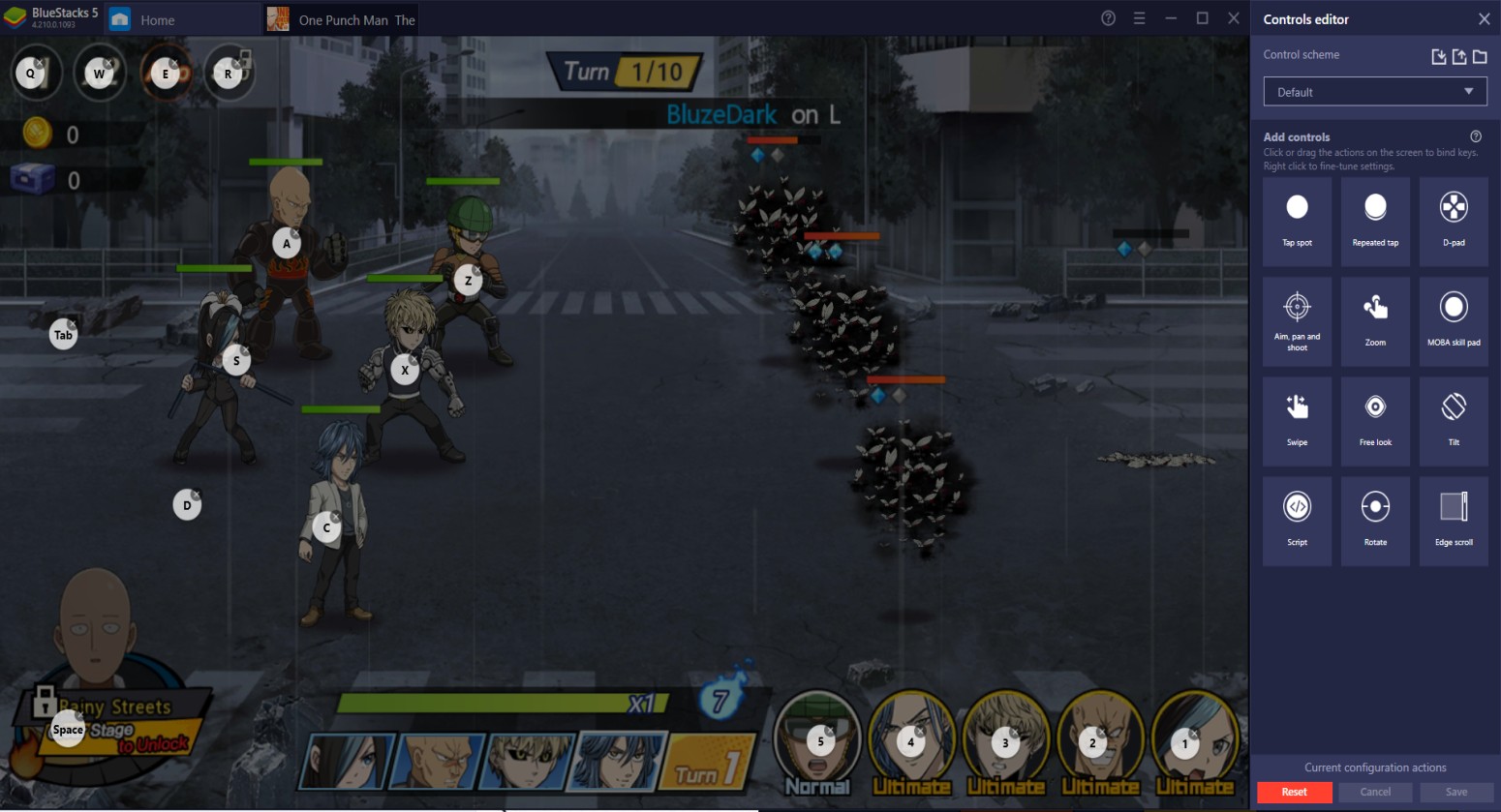 The great thing about BlueStacks is that it already has keys mapped automatically for the game for you. Although, you can fully customize your keys by using the controls editor in order to tailor fit which functions you need to access easily. You don't even have to touch your mouse once you're done mapping the keys you prefer on the game.
2. Multi-instance Manager
For gacha games, the multi-instance manager is considered a saving grace as you get to have easier access on rerolling new accounts to get higher rarity characters at the beginning of the game. Depending on your PC's specs, you can open as many instances as you like and put them on auto-battle mode to collect gems or tickets from rewards in missions in order to choose which account has the best lineup of heroes or villains.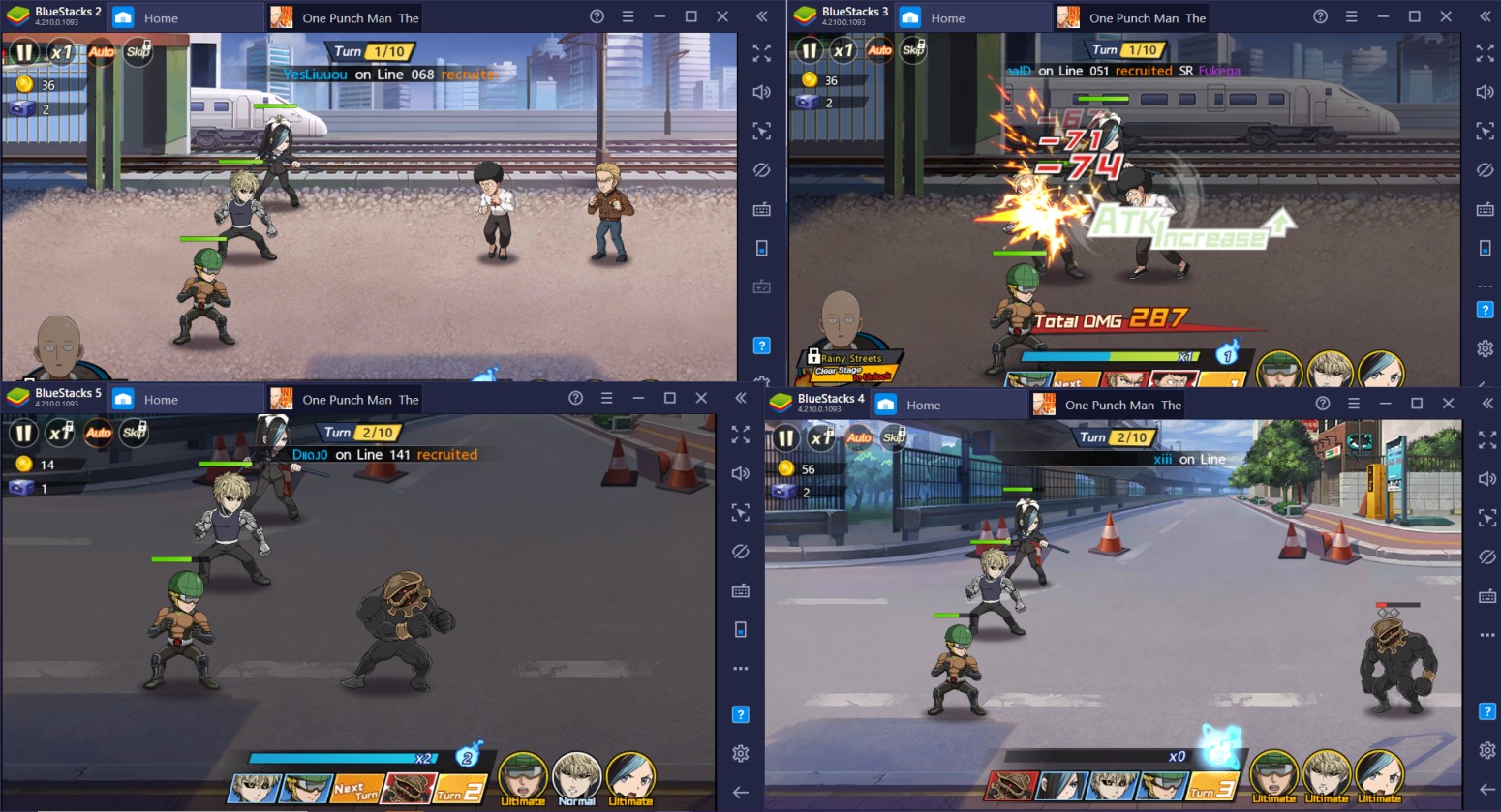 Not only that, but you can also create multiple accounts for the sake of having friends with strong characters boost each other. In fact, you can even run and fill up your own Club with accounts you own so you don't have to deal with the strict rules other guilds have. You'll be able to manage activities by yourself at the time you choose to set.
3. Screen Recorder
Share your gameplay with friends or on your own personal video streaming channel with BlueStacks' screen recorder option. This feature allows you to cover your gameplay and save it on your computer after recording which is something most smartphones can't support with the lower hardware specifications.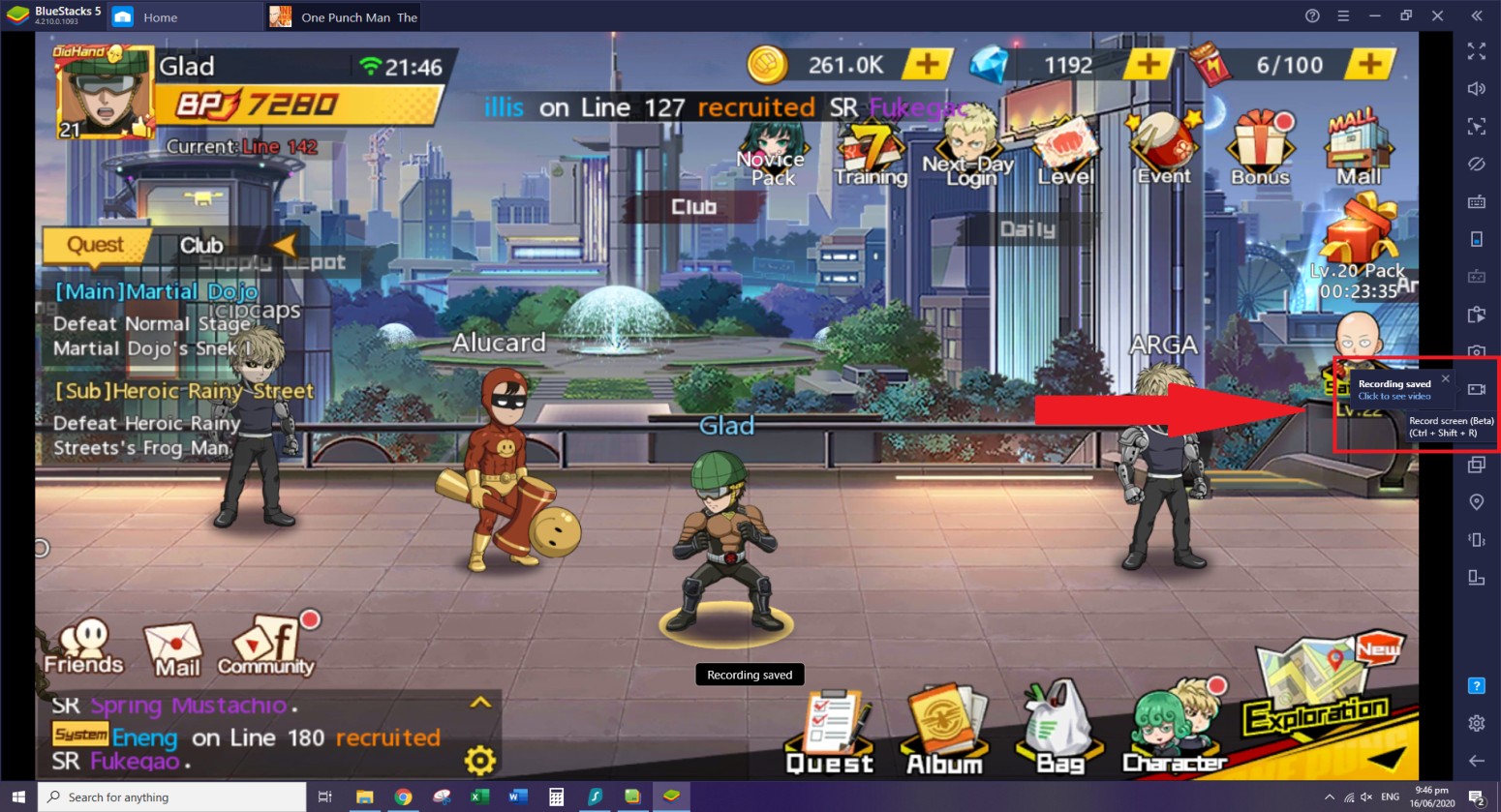 With BlueStacks' streaming mode you can also livestream yourself playing the game in real-time. Share each moment you have playing the game and allow other people to interact with how you play the game. Allowing the moment to be even more fun seeing that other people are joining you in reliving the One Punch Man series all over again in an android game.
Relive Being The Strongest Character's Story On BlueStacks!
Watched the series before? Experience it again as the game contains the same voice actors and scenes clipped from the original series. It's easy to roll on the floor laughing or get goosebumps once Saitama unleashes his epic scenes alongside the original characters such as Genos and Mumen Rider, both of whom you can recruit right in the beginning of the story. As you can see, our favorite bald hero still can't find an enemy who doesn't get knocked out in just one punch.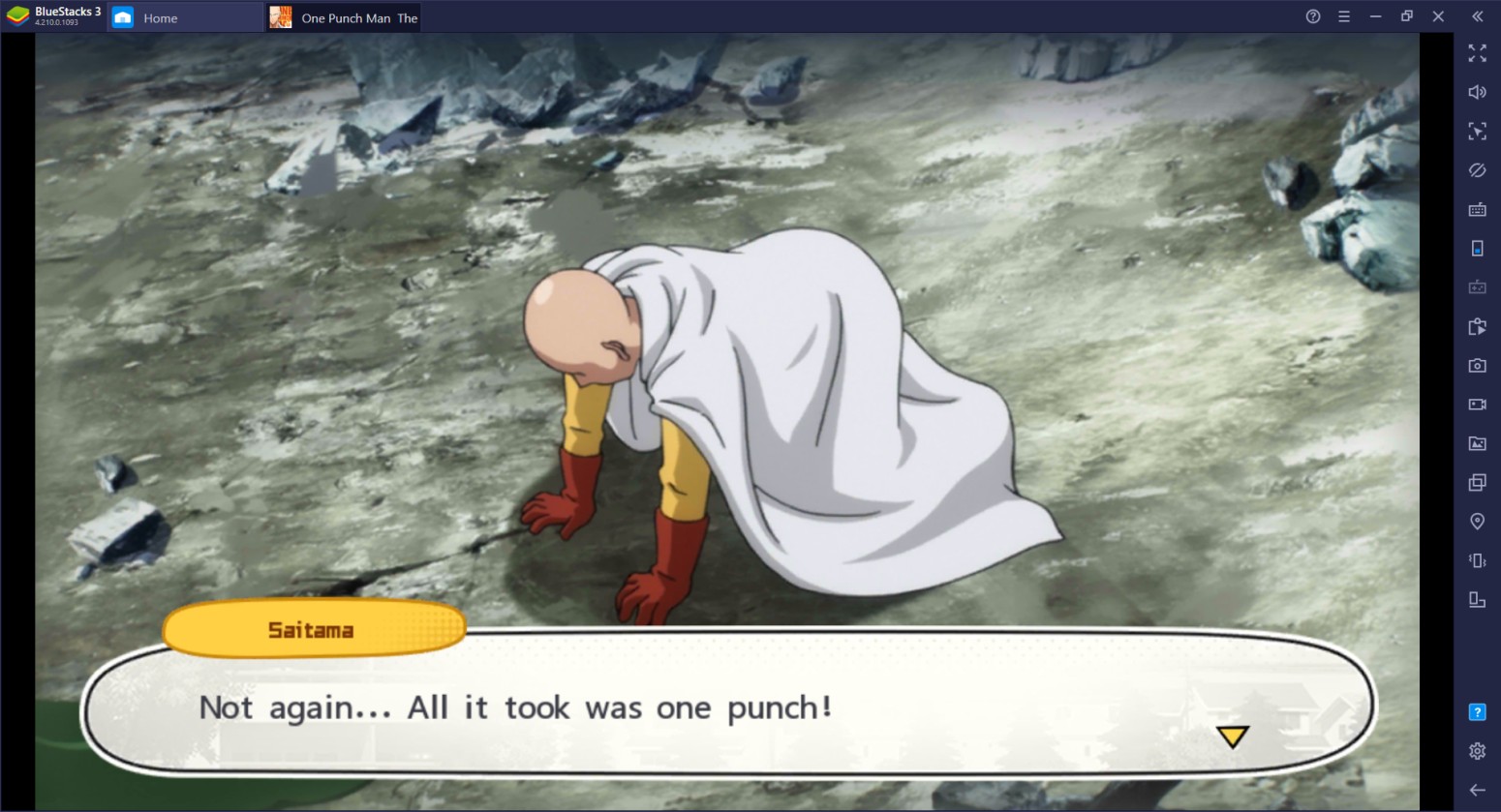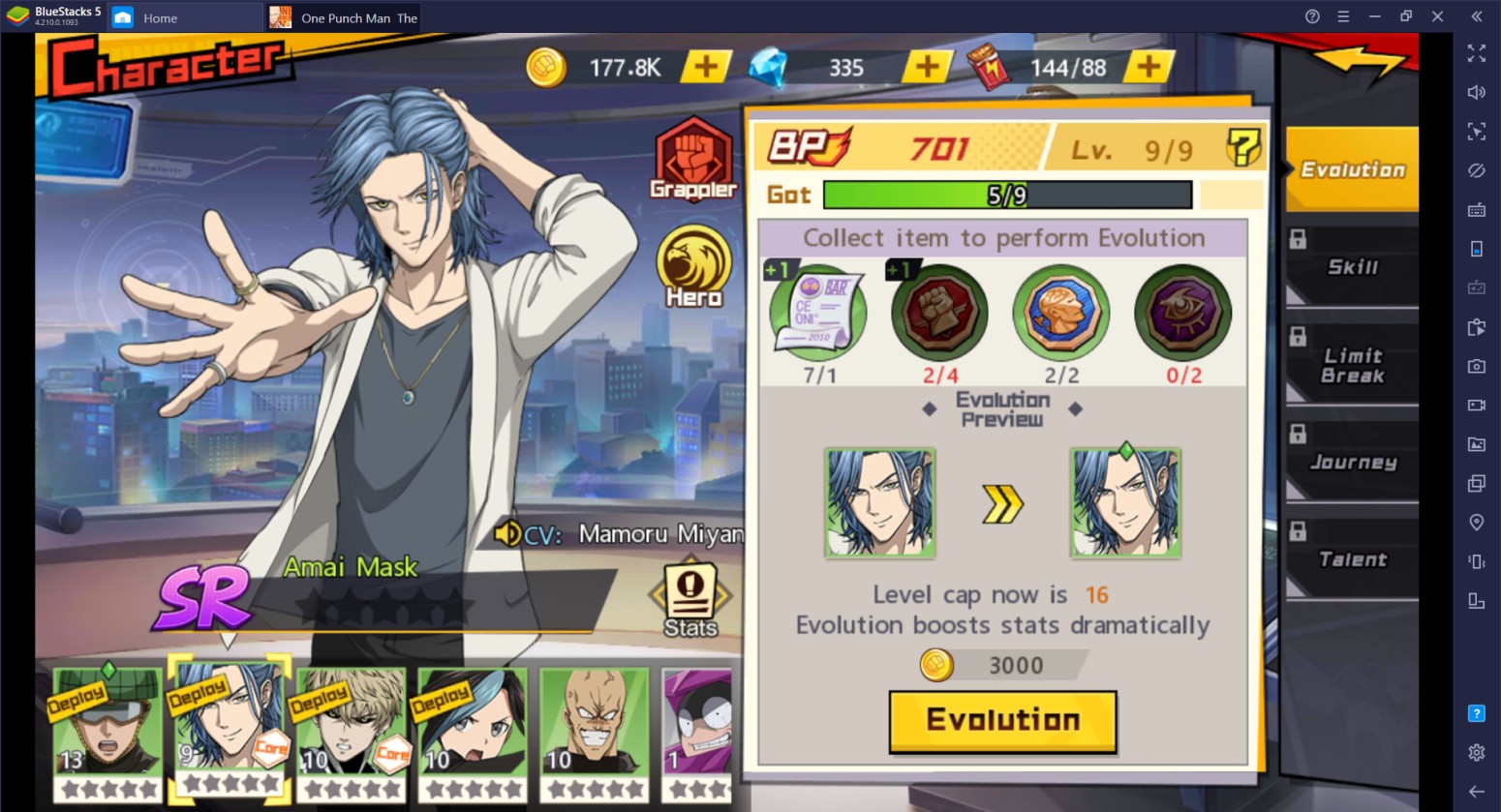 This relatively new game will only grow as the story and anime series grows outside of it. This means that you can expect more content in the future which you'll love to see being incorporated in the game itself. Overall, the game brings justice (literally) to what the animated series brought to the fans, which you're probably really satisfied to hear. It's really easy to dive in right now and with the very generous rewards they give to early birds who register within the opening period, there's no better time to make an account than right now.