Game Guides
Toca Life World 'Bop City' Guide – The Most Notable Features and the Best Places to Relax and Have Fun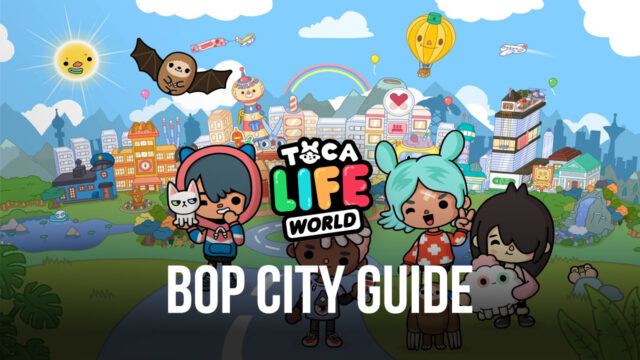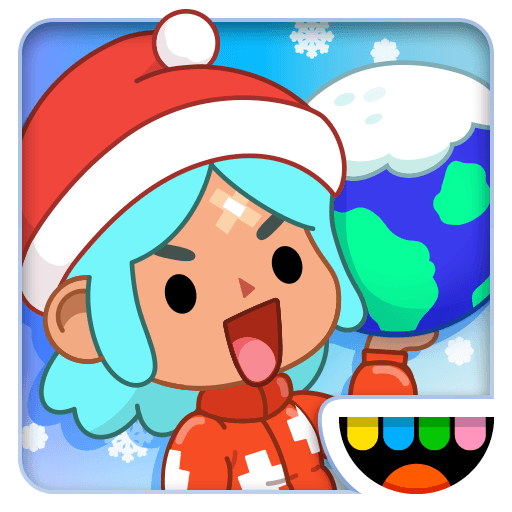 Toca Life World is a game about making your own fun, literally. This game doesn't hold your hand in any way, and simply launches you straight into many different places where you can interact with a variety of characters in a bunch of interesting ways, and even mold the environment to create unique scenes and scenarios, which you can then play out in your mind and in-game. This is very much a game for creative people to make their own characters, find a cool spot to relax and interact with all of the elements in that place to have some casual and relaxing fun.
At a glance, Toca Life World is a far cry from any other game on the market. For starters, there's initially no "gameplay", other than what you make out of it. This game design could leave a lot of people dumbfounded, as there is seemingly nothing to "do", which is why we decided to create a useful Toca Life World beginner's guide, where you can learn about the basic premise and gameplay in this title.
After getting familiarized with the basic concepts, we wanted to take this chance to write about Bop City, the place you'll spend most of your time in when playing Toca Life World. Especially as a F2P user, this place will have most of the facilities available for you to enjoy and play in. With that being said, here's a quick rundown of the most interesting things that you'll find in Bop City in Toca Life World:
Tailor Shop
Located on the top left of the corner of the city, in the form of a big cone, the tailor shop is where the residents of the city go to get custom-fitted outfits for any occasion. In this shop, you'll find a wide variety of outfits hung on the racks, as well as tons of different designer accessories and hats on the shelves, and also at the front desk.
Standing around the shop you can find a customer and another person that seems to be shaped like a cloud. You can try on a variety of outfits by dragging them onto the human customer, but the cloud doesn't seem to be able to wear anything other than some hair accessories. Just remember to put everything back where you found it after you're done trying them on!
If you scroll all the way to the left, you can see the master tailor toiling away at their sewing machine, working on all the different outfits that will be on sale at the store. In his room, you can click on the sewing machine to toggle it on or off, though this has no major effects.
Department Store
As its name implies, this is just a department store with a bunch of different sections. In order of appearance from the main entrance, we can find a toy section with an electronics shelf, a house and kitchen section, a section with pet items, and a grocery store near the end.
There are a bunch of different interactable objects here, such as the arcade cabinet in the toy section, the yellow phone on the top part of the electronics shelf, the loudspeaker between the kitchen section and the pet shop, and the ATM near the grocery section, to name a few. There are also tons of different items for your characters to interact with—far too many to mention in this overview.
Suffice to say, the department store in Toca Life World is a prime place for shopping and spending quality time with your friends!
Theater
We often associate theaters with cinema, but on this occasion, we're actually talking about a proper stage theater.
In this building, we're greeted by a clerk at the front desk, which is where players are supposed to purchase tickets for the show. This is also where you can get popcorn, soda, and other goodies for the presentation.
Beyond the front desk, we can find three rows of booths, as well as some sitting arrangements for the spectators, and just beyond that lies the stage itself, where a lone actress dressed up as a valkyrie stands, ready to bedazzle the audience with her singing.
The fun doesn't stop here as, when we walk backstage, we can find a treasure trove of interesting objects and theater paraphernalia, including masks, costumes, set dressing, props, and even a dressing room. And finally, players can also click on the ropes just behind the stage to alternate between different stage themes. Each rope corresponds to a specific theme, so you can mix and match, and also create your own scenes using your props and custom characters.
Hair Salon
Just as you'd expect, you'll find a ton of different hair-related objects and equipment here, with the most notable being the stylist chairs in the center. If you sit a character down on these chairs, you can effectively style their hair in any way you want, by choosing the desired style from the list above, and then clicking on the headpiece.
At the far right of the salon, you can find a shelf with a ton of different colors of dyes. You grab any of these dyes and drop them on any character's head to change their hair color.
The hair salon is some of the most fun you can have in Toca Life World!
Apartments
When you're tired of running around, and simply want to hang back and chill for a while, your apartment will always be waiting for you, as long as you don't mind sharing it with Nari and Rita!
This pad has all that you might ever need to spend a nice evening relaxing with a few video games, or perhaps with a show or two. And even if you're not into video games or TV, you also have a large assortment of books to choose from; surely you'll find something that tickles your fancy there!
And if you're hungry or hankering for a snack, you'll find that the fridge is completely stocked with food and that the stove is perfectly functional, so you can easily whip up your own dishes—just remember to turn off the stove when you're done!
Lastly, when nature calls, you'll find your very own personal bathroom to the far left. It's not much, but it definitely does the trick.
Storage Lot
We call this storage lot on account of all the storage units in the background, but in reality, it's more a dirty parking lot. Still, there are a bunch of cool things to see here, including a couple of open storage units; one that's inhabited by a bunch of lovely pets and pet-shaped items, and the other at the far left that contains a bunch of different costumes and briefcases chock full with other items.
The fun doesn't stop there since, by clicking on each storage unit, you can pop them open and interact with the contents within. However, we won't spoil any of the things that you can find here so you can find them for yourself. Also, we won't spoil the secret underneath the manhole on the street, just so you can be as surprised as us when we first lifted the cover by accident.
Food Court
A boulevard with a bunch of different food trucks, stalls, and other small restaurants for you to choose from. However, you'll have to choose quickly as, judging from the growing lines of customers, this is one of the hottest places in Bop City to catch a bite to eat!
The variety of the cuisine in the food court is astounding: You can find lots of different dishes from many regions, including a ramen noodle stand, a donut and pastry shop, a truck that sells fish & chips, a pizza stand, a burger shop, a Korean-style BBQ stall, and a sushi shop.
As you can see from the variety of goods available, there's a bit of something for all tastes in Toca Life World!
Post Office
Last but not least, the post office; one of the most boring buildings to most of us, except for those who are expecting important packages. And as luck would have it, this is precisely the place where you can come to receive bundles and gifts of many different kinds.
One of the most interesting features of the post office is the gift button, located on the wall to the right of the front desk. By clicking on this panel, you can uncover a button that, whenever pressed, will spawn a gift that will roll down the conveyor belt. You can drag and drop these gifts anywhere, and open them by clicking on them. They can contain a wide variety of items, including entire boxes of random goodies for you to play with.
However, not all stories have a happy ending in the post office since the entire back part of this place is dedicated to a lost & found filled with unclaimed packages and stray goods. You can see a bunch of different objects among the cobwebs, including even a small kitten that, in all honesty, looks more annoyed than worried.
This is only a snippet of what you can find in Toca Life World. Specifically, it's what you'll find in just ONE of its major locations, Bop City. Feel free to check out Toca Life World on PC with BlueStacks to get the best experience with this game