Real-time strategy (RTS) games must be played with the keyboard and mouse: Touch controls are quite inadequate for the mechanics of such games. You don't want to lose a battle because you touched the wrong place, right? With BlueStacks, you can play Command & Conquer Rivals with your keyboard and mouse as you always do, and customize the controls as you like – you don't have to worry about "touching" the wrong place. In addition, as each RTS player knows, using macros is of crucial importance in strategy games. If you think it is impossible to create a macro for Command & Conquer Rivals, think again: You can easily do this with the BlueStacks Combo Key feature. In this guide, we will tell how you can do all of this and more.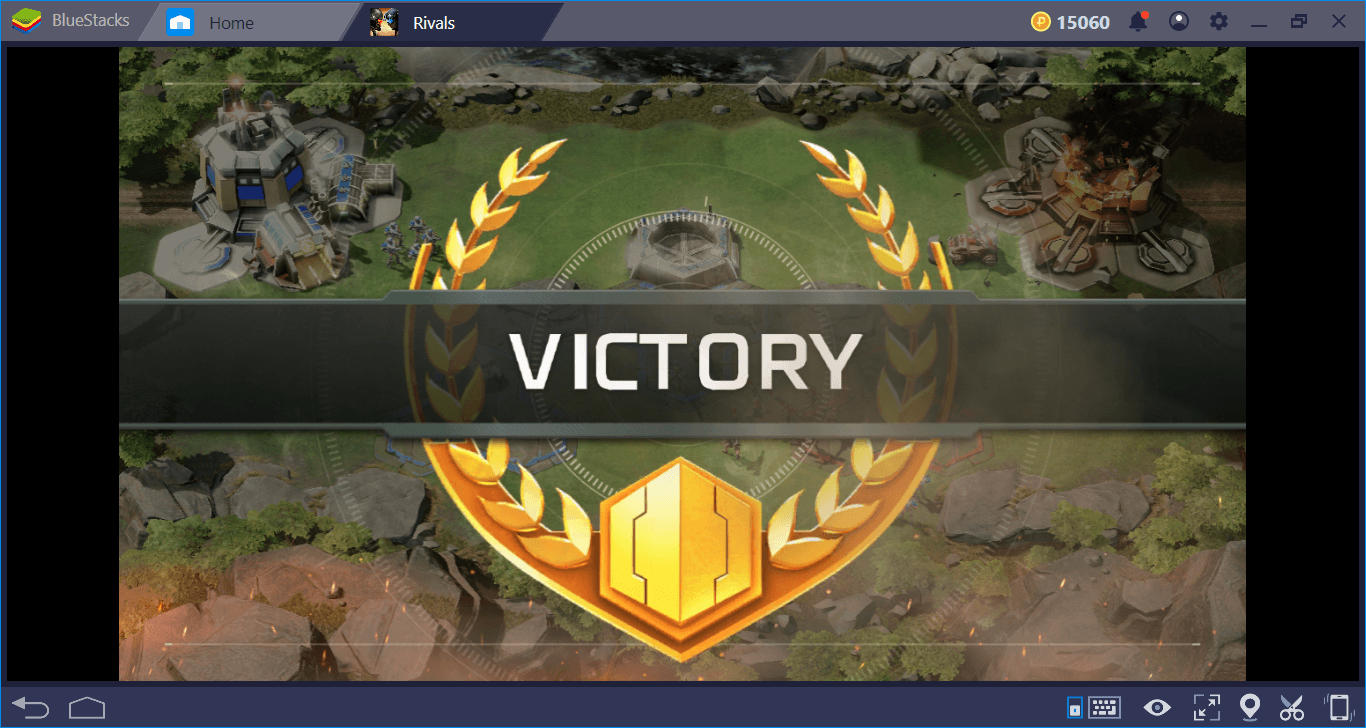 Installing Command and Conquer Rivals
It is extremely easy to install Command & Conquer Rivals and you can complete the process in a few minutes. Launch BlueStacks, type the name of the game in the search box at the top right corner, and press "Enter". The following screen will appear: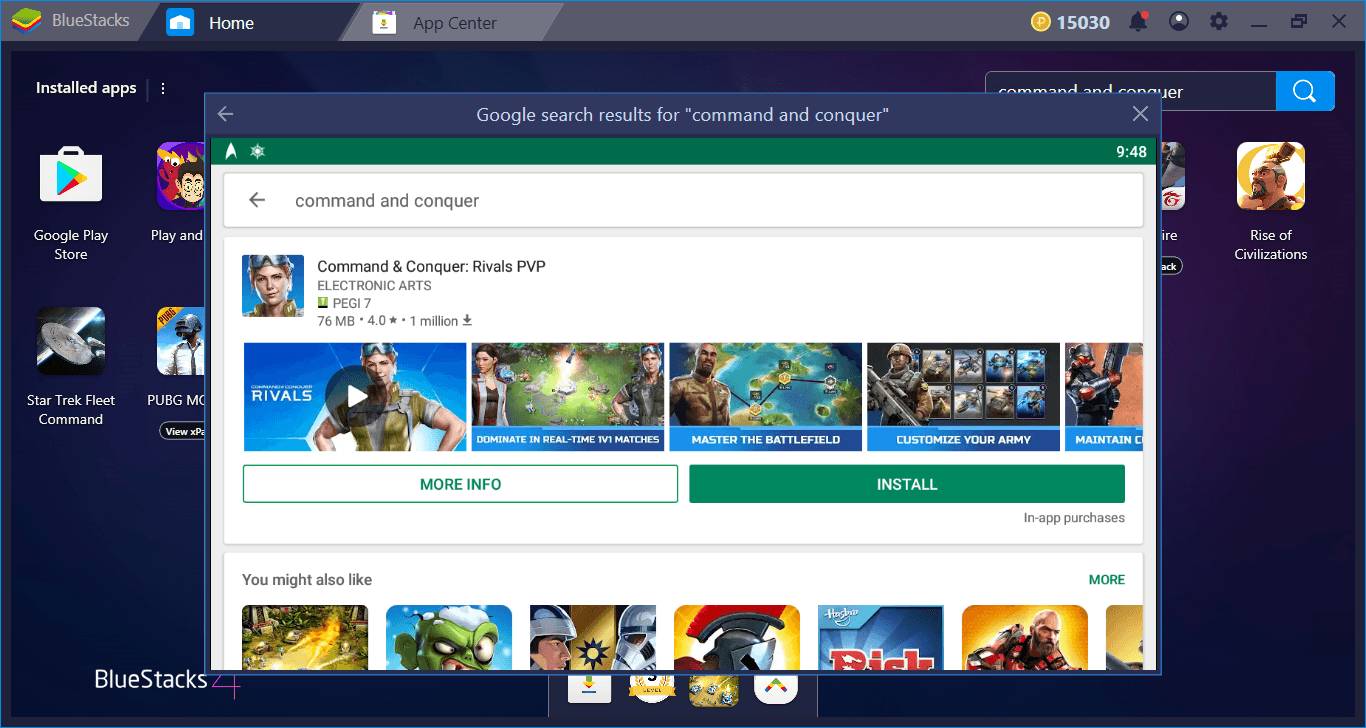 Press the green "install" button. The game is approximately 80 MB, so the download will be completed in a short time. BlueStacks will automatically install the game and notify you when it is ready for use. Now, you can start the battle by clicking the game icon on the main interface of BlueStacks.
| | |
| --- | --- |
| Tip 1 | If you are not able to see some letters after launching the game and/or experience various graphics glitches, try this: Open the BlueStacks settings, head to "Engine" section and untick "use advanced graphics engine mode". While you are here, switch to OpenGL graphics mode too. Restart BlueStacks and launch the game again. |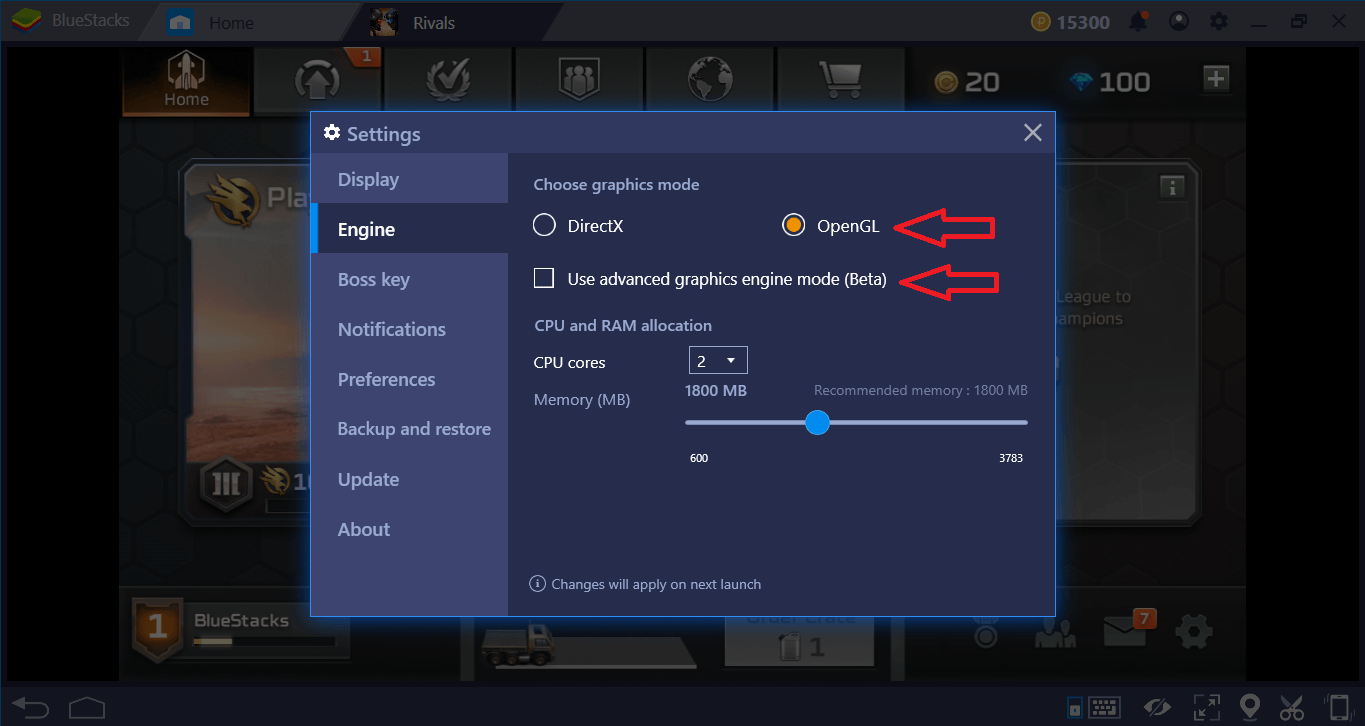 Configuring The Controls
In RTS games, the main control tool is your mouse: We recommend that you use your keyboard only to activate macros. By default, BlueStacks has assigned all controls to your mouse. So you can play the whole game without even pressing a single keyboard key. However, if you want to create macros, or if keyboard controls are important to you, you can easily incorporate the keyboard into the control scheme. To do this, press the "keyboard" icon in the lower right corner while the game is open.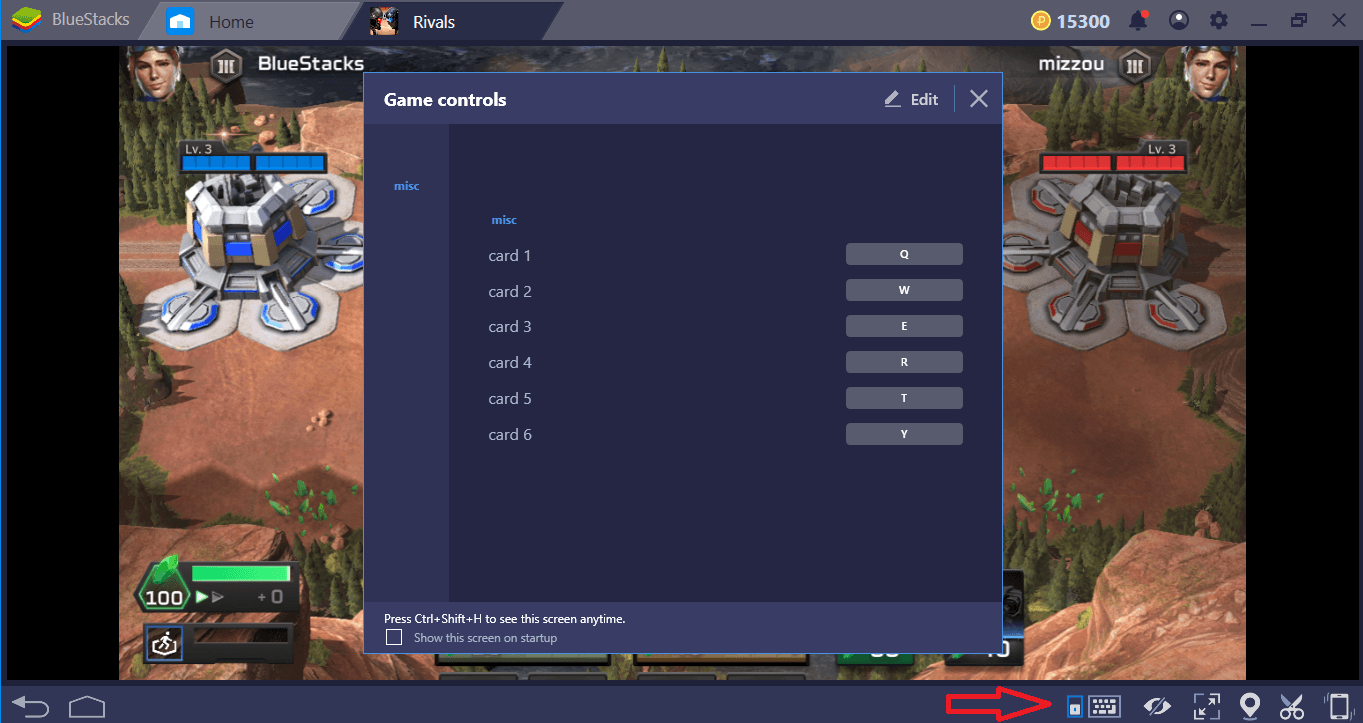 So, what does the "card" terms on this screen mean? During a battle, you will see buildings and units that you can produce as "card symbols" at the bottom of the screen. They look like this: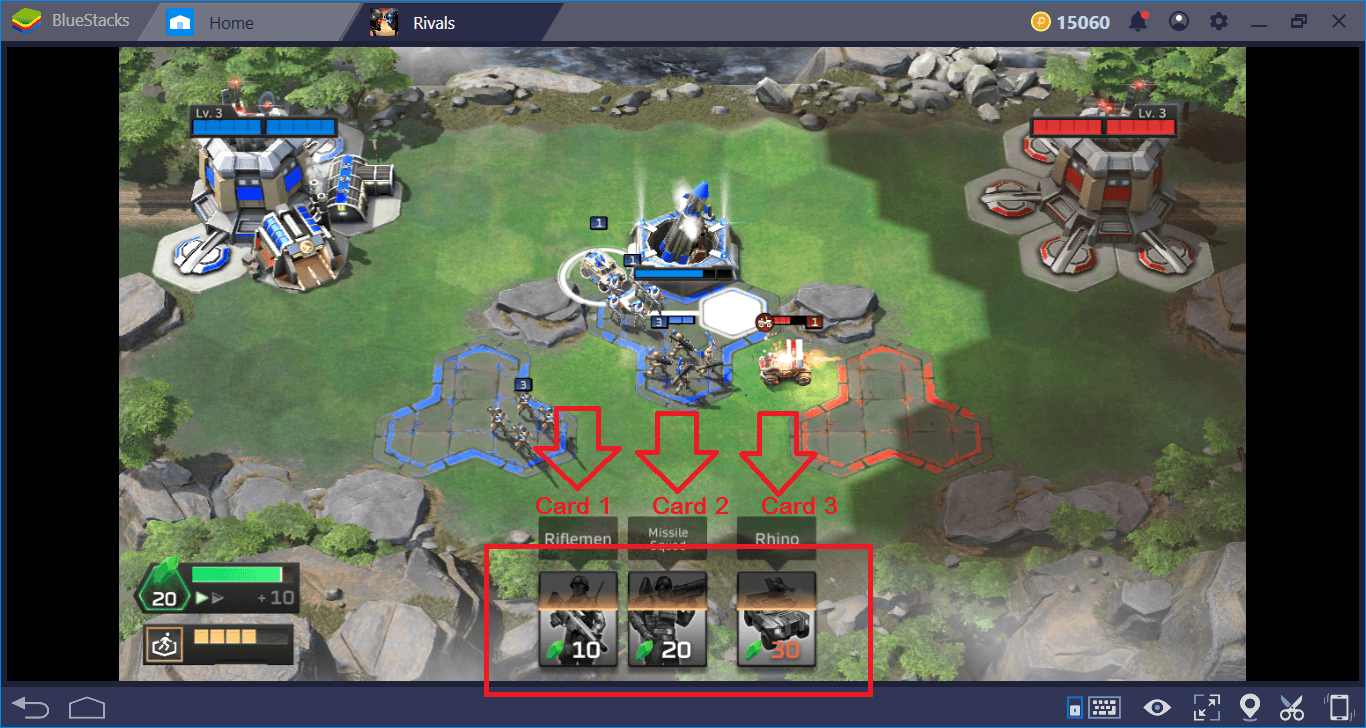 In other words, the term "card" symbolizes the buildings and units you can produce. For example, in the default control scheme, if you press Q, you will produce the unit that corresponds to the first card at the bottom of the screen. There is a keyboard shortcut key for all units and buildings and you can personalize them as you wish.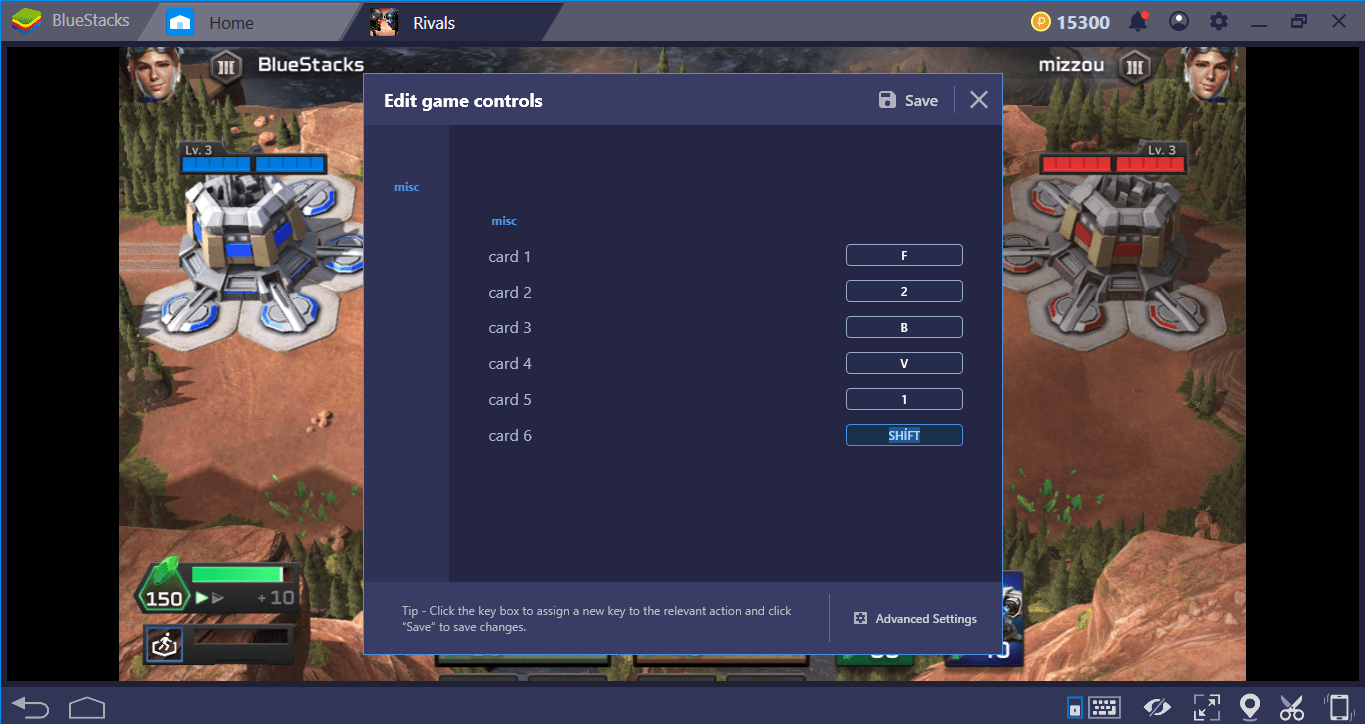 You can specify the desired controls easily. Remember to press the "save" button when you are finished.
Keyboard shortcuts can help you during challenging battles. You can place the production orders of new units with the keyboard keys and continue to focus on the battle. However, if you just want to use your mouse, it's also possible. If you click on the "advanced settings" on the same screen, our keymap tool menu will launch, which allows you to place any button to any place.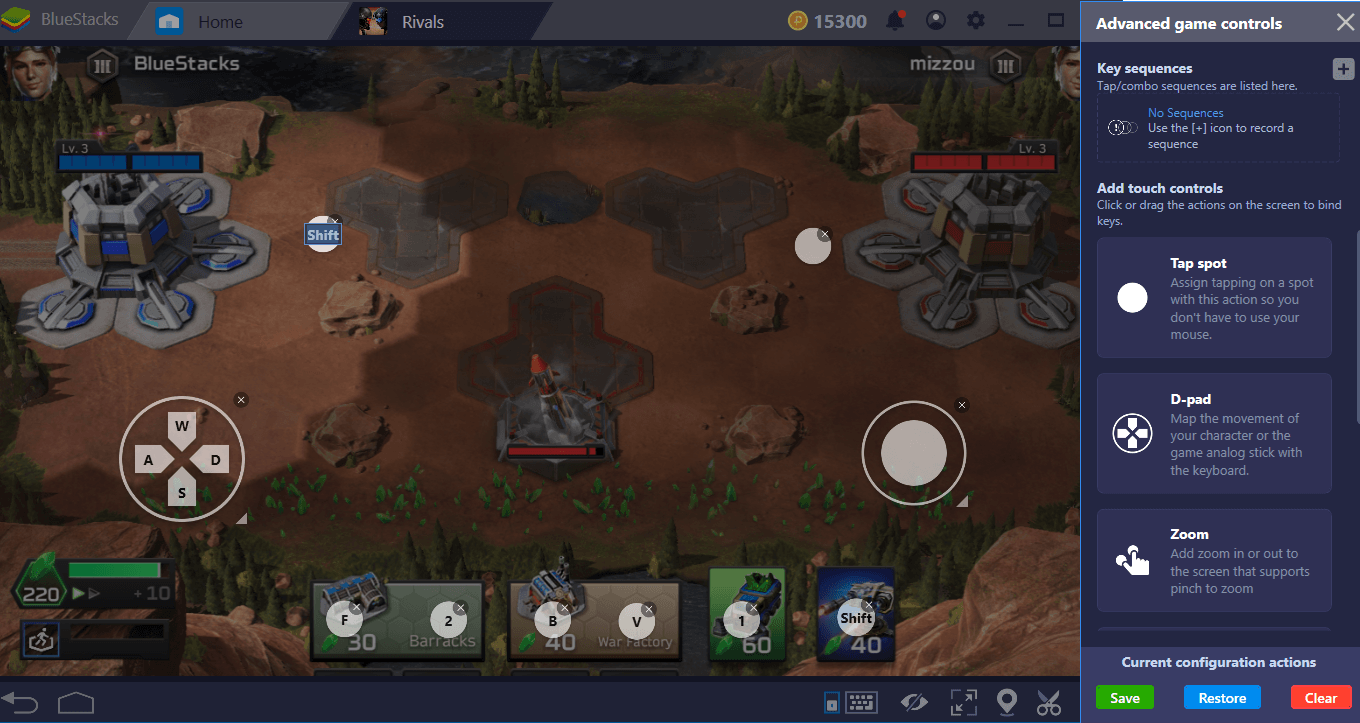 You can assign any function to any part of the screen. This is a visual tool and allows you to personalize the shortcut keys more conveniently.
| | |
| --- | --- |
| Tip 2 | For some reason, there is no automatic save system in Command & Conquer Rivals. This is not a bug, it is a "feature". You have to manually link your account to your Google Play account (or EA Games account) in order to save your progress. Do not forget to do this – otherwise, all of your progress will be lost. There is even an in-game message about that. You can link your account from the game settings. |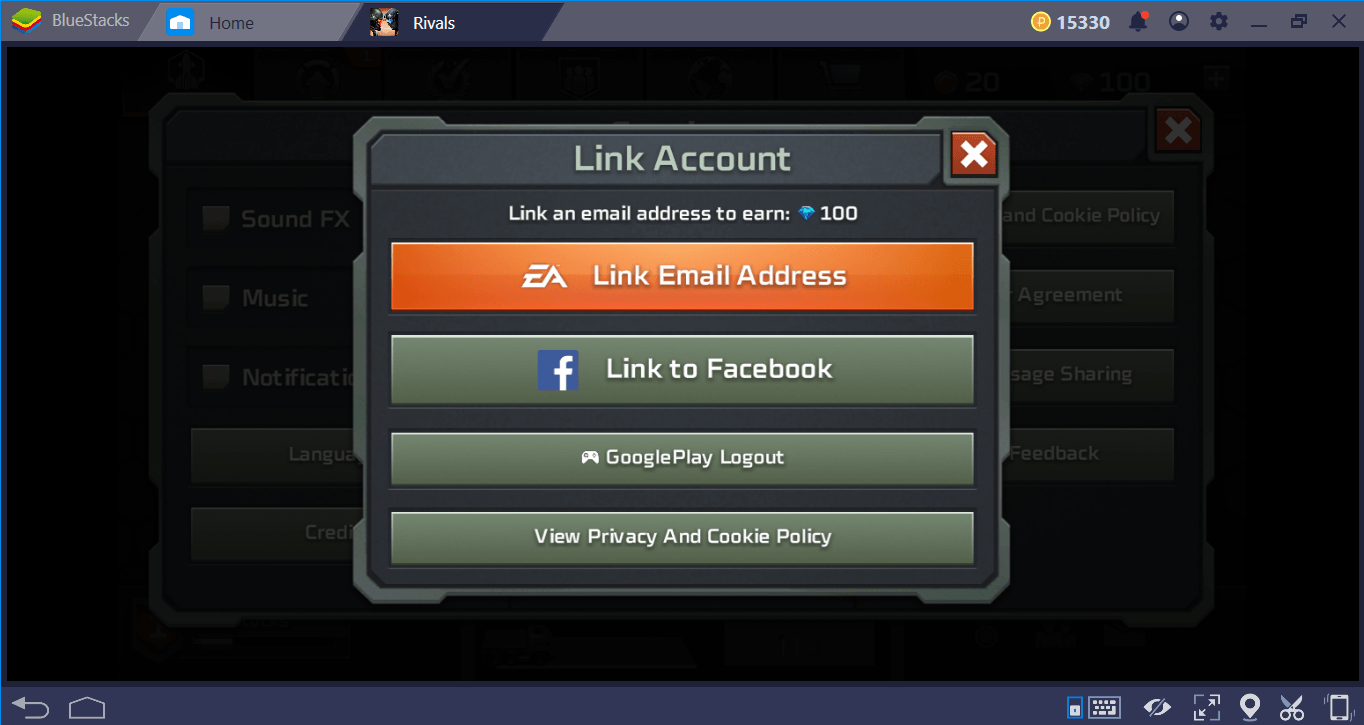 Creating Combos To Crush Your Enemies
As every RTS player knows, it is very important to use macros to achieve victory. With the BlueStacks Combo Key feature, you can do this easily. This tool allows you to record a specific series of actions and repeat them at any time by pressing a single hot key. In other words, it creates "visual macros". The usage scenarios are almost limitless – you can find a sample scenario below.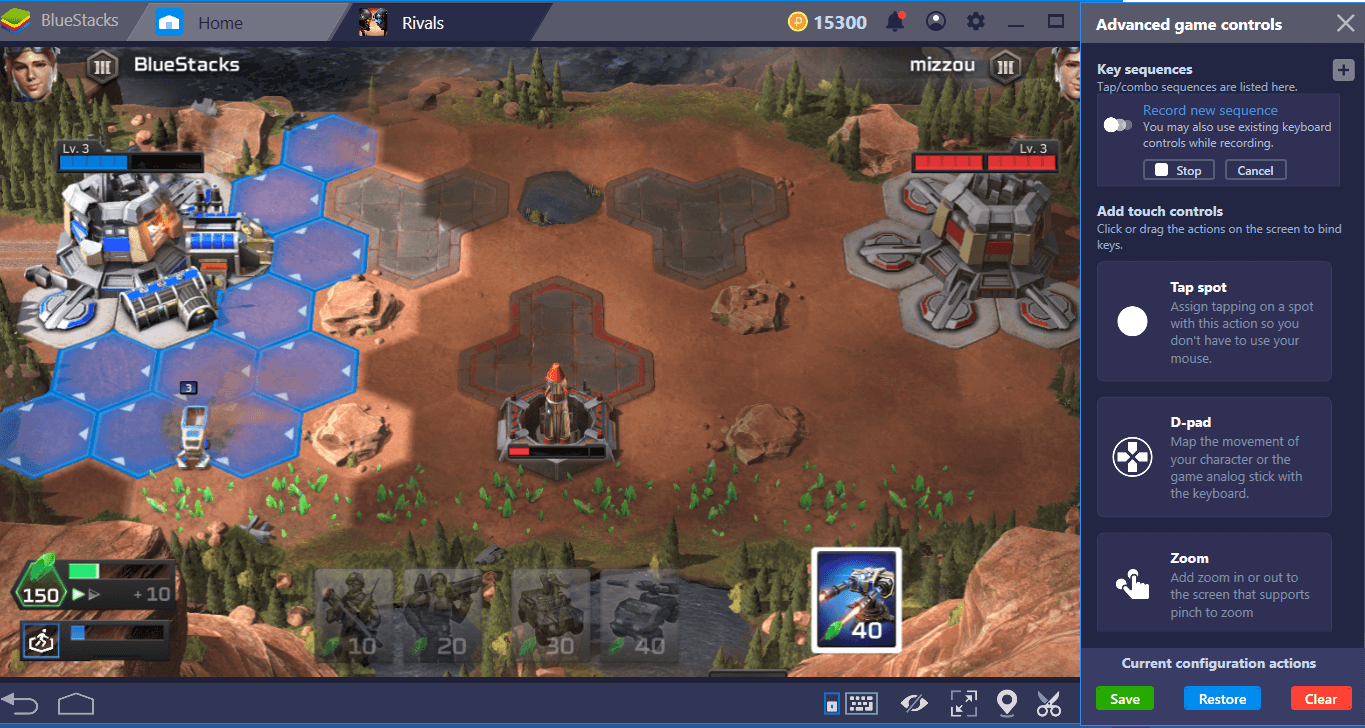 A turret placed on a tile will automatically attack the nearest enemy. Due to the limitations of the terrain, there are certain routes your rivals can use: It's a good idea to place a turret on these routes. However, the turrets can be destroyed and you need to place them again each time. This requires at least 5 clicks. We can lower this to 1. Start recording and place your turrets.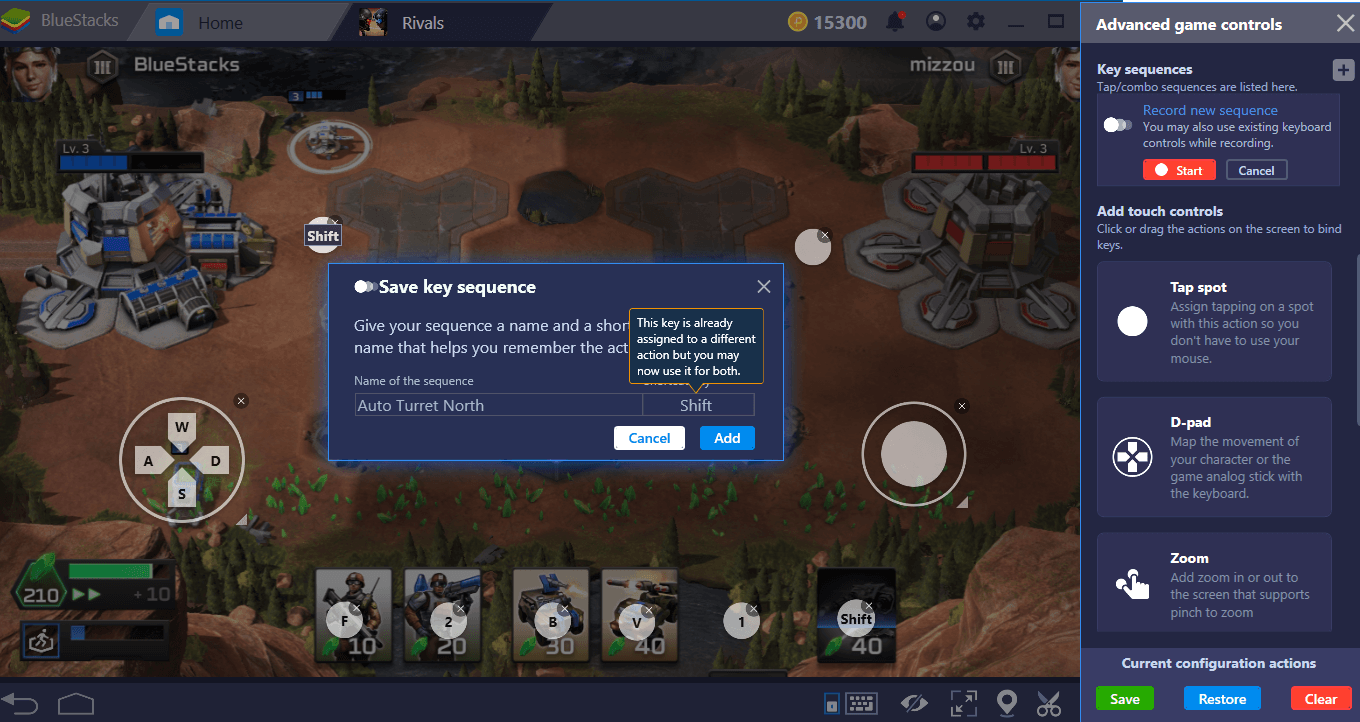 End the recording and give it a name. In the future, you can place all turrets automatically at all points you set previously with a single keystroke. This feature will not only save you time but will also increase your defense power. Even in the most challenging battles, you can regain control with one click.
If you find a handy Combo Key scenario, be sure to pass it on to us in the comments section. Thanks to BlueStacks, you can relive the classic Command and Conquer experience and control the battlefield with your keyboard and mouse. Don't forget to check out the other Command and Conquer guides we've prepared, there are more tips and tactics that will enhance your gameplay. See you on the battlefield!