Game Guides
Tips & Tricks to Playing Valor Legends: Eternity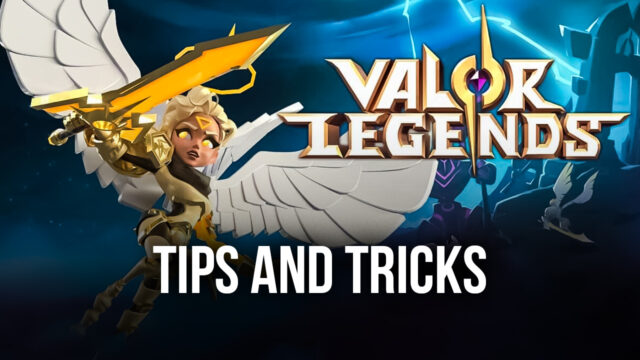 Valor Legends: Eternity can be pretty tricky to master if you aren't familiar with the idle RPG genre before going into it. In that case, there's a lot for you to learn before you can even consider competing against the top-ranked players on the server. Luckily, mastering how the game works doesn't require you to have an in-depth understanding of every single mechanic, as long as you're willing to experiment with what each of the functions does. This guide will simply help lead you in the right direction.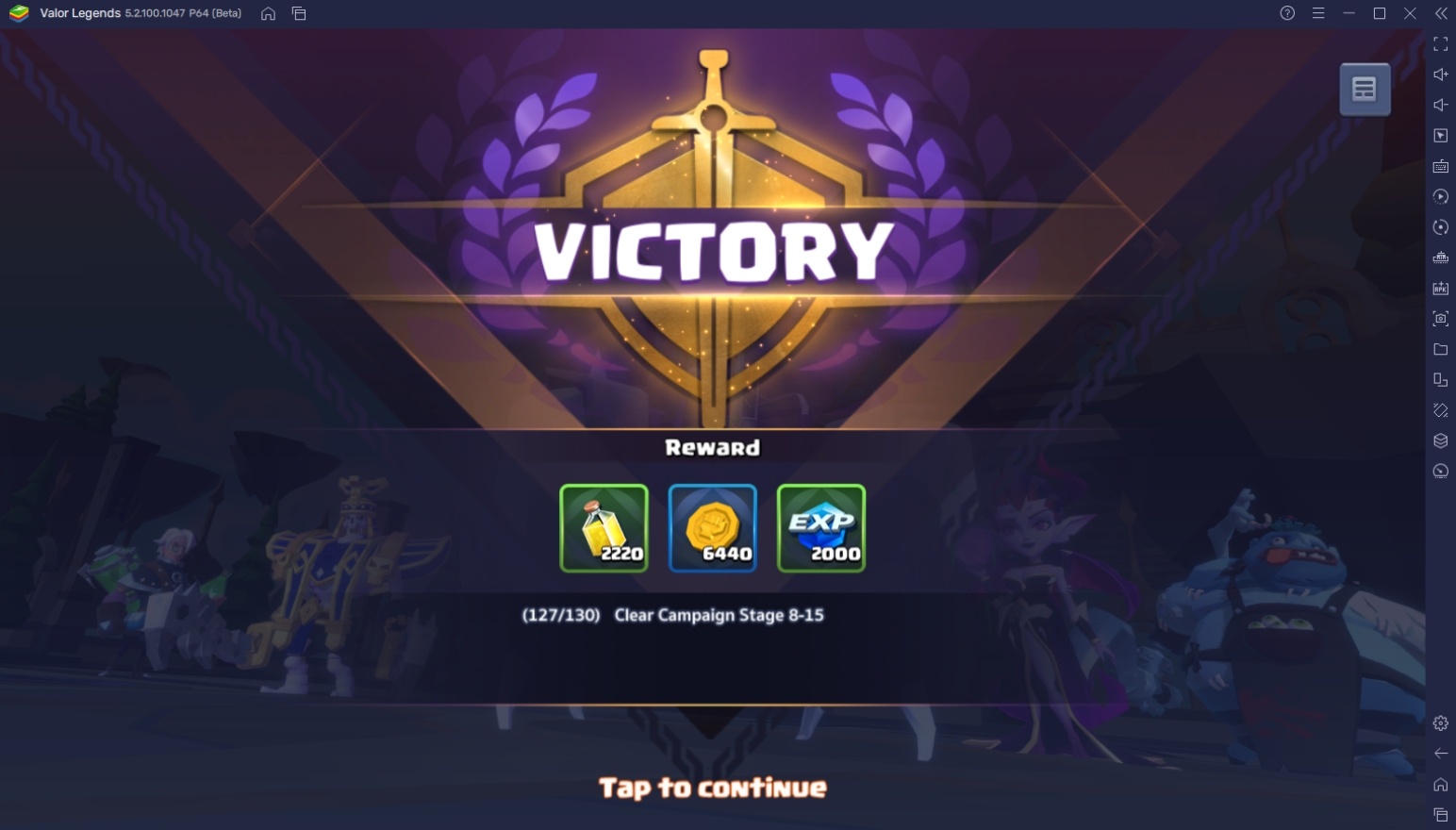 There's no shame in trying to search for all the best ways you can improve on playing the game, especially if you're trying to become one of the top players on the server. Valor Legends: Eternity features an almost endless number of ways to reward the players who are taking the game seriously, but some of them might not be as accessible as others. It's your duty to discover every little thing that can help you stay ahead of the competition and this guide is here to assist you in doing so.
Rush the Campaign
Rushing the campaign is probably the most important thing that players need to do. The Campaign – or Idle – is the game mode that affects everything that Valor Legends: Eternity has to offer. The value of your idle rewards, which is the primary source of experience, gold, and loot, increases every five stages that you beat the game. The higher you reach in the campaign, the more rewards you'll get, and with those rewards, you'll be able to level the heroes in your possession with that much more haste and ease.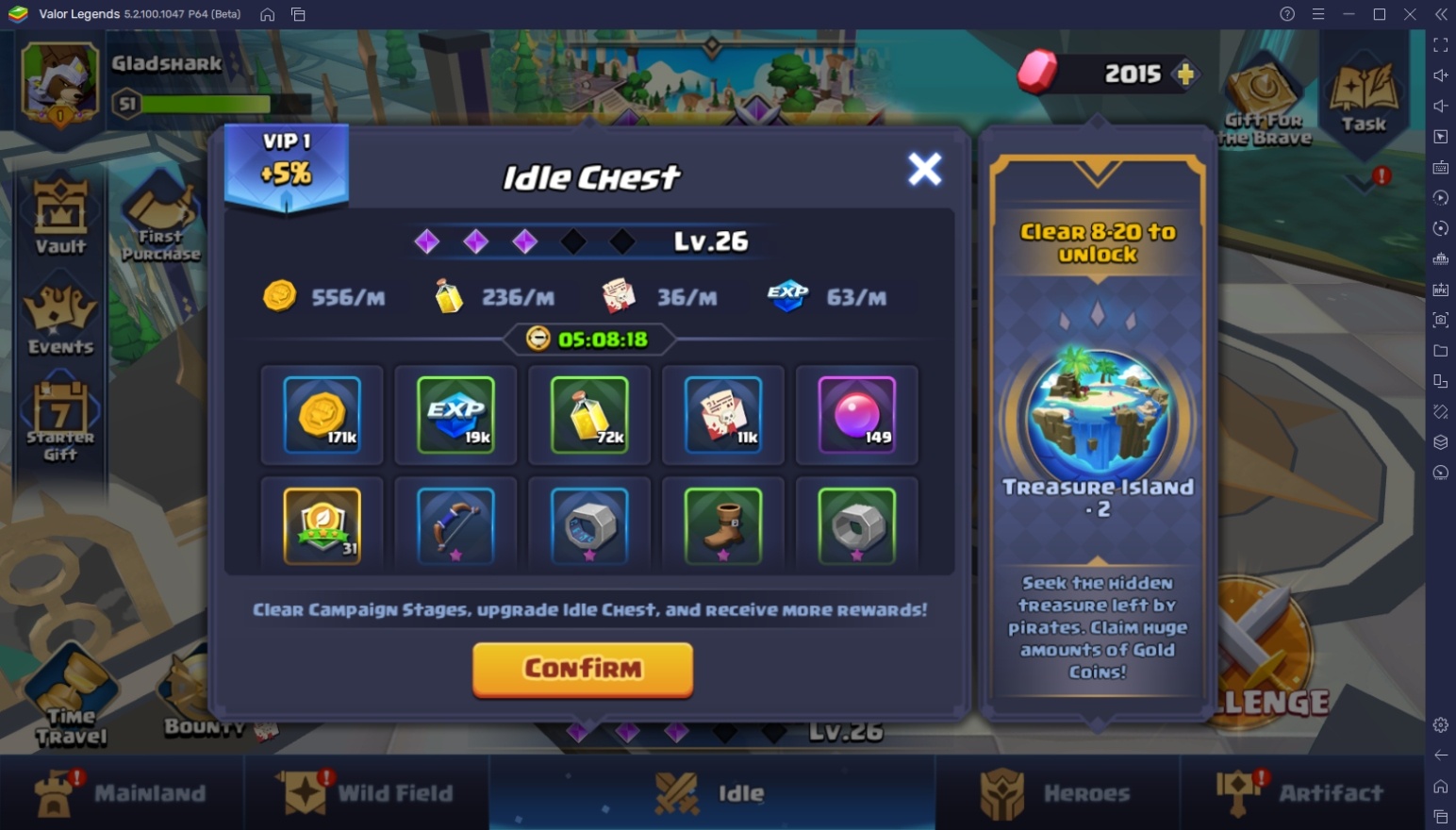 The campaign also unlocks a lot of features in the Mainland and Wild Fields, as we've discussed in our Beginner's Guide. Being able to get access to all of the features on your first or second day of playing the game will help you snowball towards success because you start earning all of the important rewards early on. Once you reach the higher levels, enemies will start becoming more and more difficult, which shouldn't be a problem since you can catch up with the resources you earn.
Saving Your Gems
The Summon Circle is the primary way to get heroes in Valor Legends: Eternity. Other methods include getting hero shards from rewards or events, but you'll mostly be getting your heroes by summoning them. The problem with summoning is that it's really hard to get the heroes that you need, especially if you don't have the real-life resources to continuously purchase enough gems. However, that doesn't mean that F2P users will have a severe disadvantage when playing the game.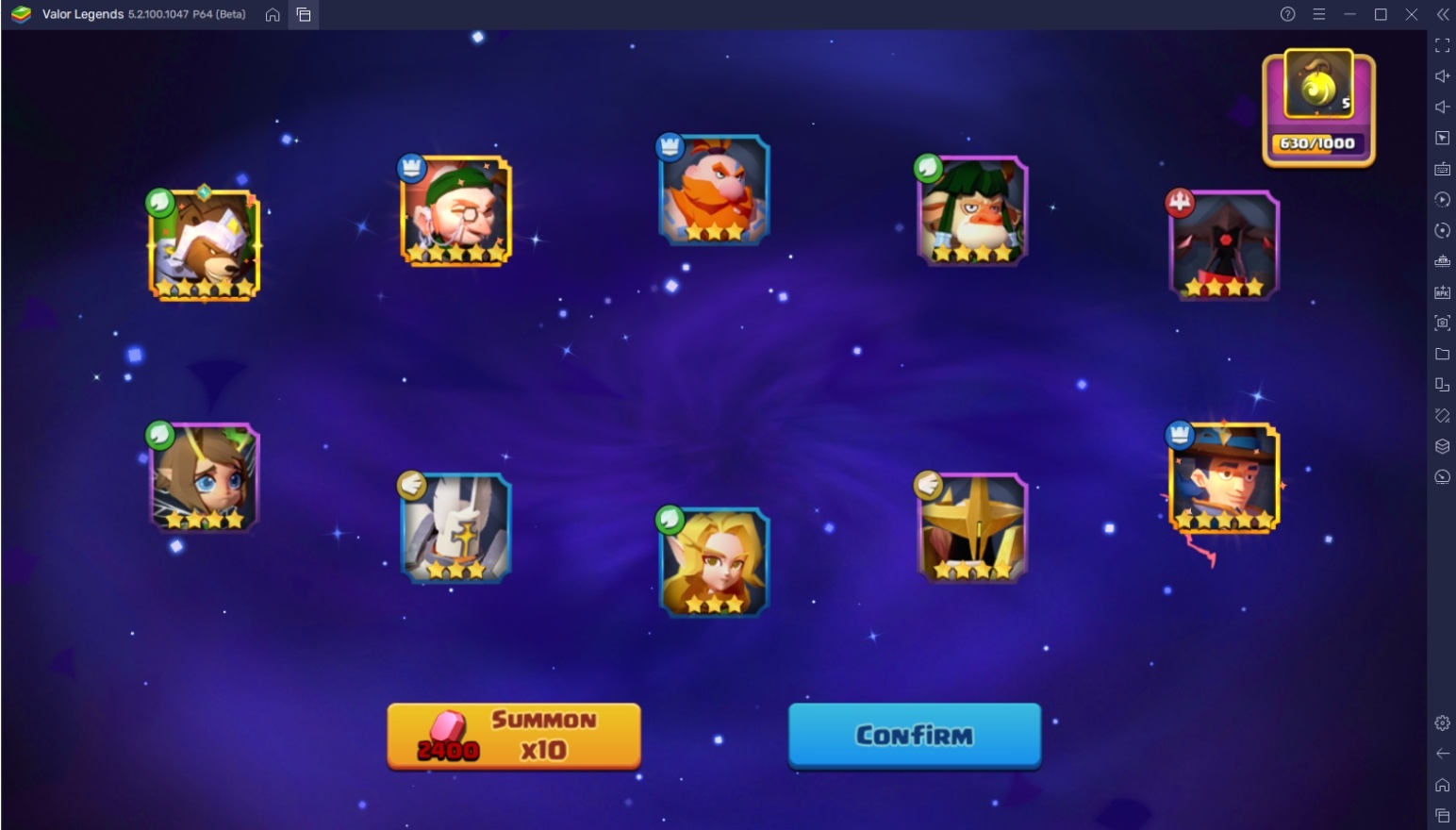 Saving your gems so that you have at least 10 summons at a time is the best way to spend them, rather than doing it one by one. This method increases the chances that you get at least a Legendary unit each time you do so. Whenever you do a 10 summon, you'll notice that you get points towards earning 5 Seeds of Life. Save up those seeds until you get 10 or more as well since it guarantees that you get a 4-star or above unit from a specific faction, which is the best way to get duplicates.
Use the Blessing Temple
The Blessing Temple is a neat feature that allows players to have more than 5 heroes that are on the same level as the main team. With this feature, you don't have to keep farming experience and gold just to level up all your characters when you're planning to build at Forest, Legion, or Undead team when trying to fight against specific players in the Glory Arena. If you want to learn more about playing in the arena, you can check out our Valor Legends: Eternity PvP Guide.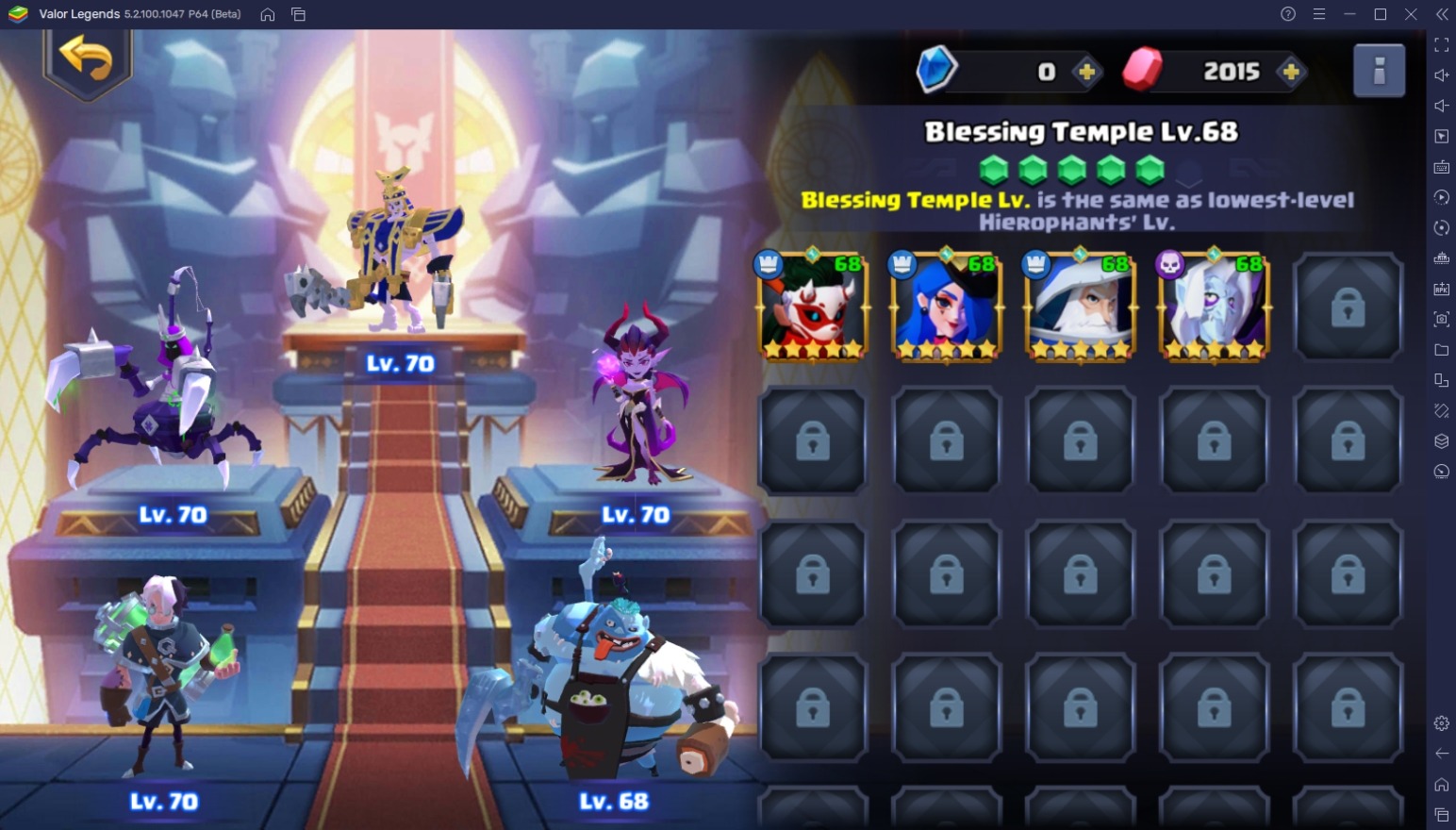 The biggest problem with the Blessing Temple is that it can be hard to unlock new slots to add new characters. You'll need at least 10 open slots before you can complete all your teams in the three basic factions. However, you don't need to have a complete set so working with what you have is the best way to go about it. If you haven't unlocked the Blessing Temple yet, we advise that you stick to leveling up only 5 heroes for now or use the Rollback Function to refund resources on characters you leveled prematurely.
Fill Up Your Friend List
Having friends in Valor Legends: Eternity isn't simply something you should do for the social aspect. You might reserve your friend slots for your actual real-life buddies, but it's recommended that you fill up all 30 of your friend slots as soon as possible. This is because you want to start farming Hearts early that you can use for Friendship Summoning in the Summon Circle. This allows you to get heroes that you can use as sacrifices for Hero Awakenings in addition to normal gem summoning.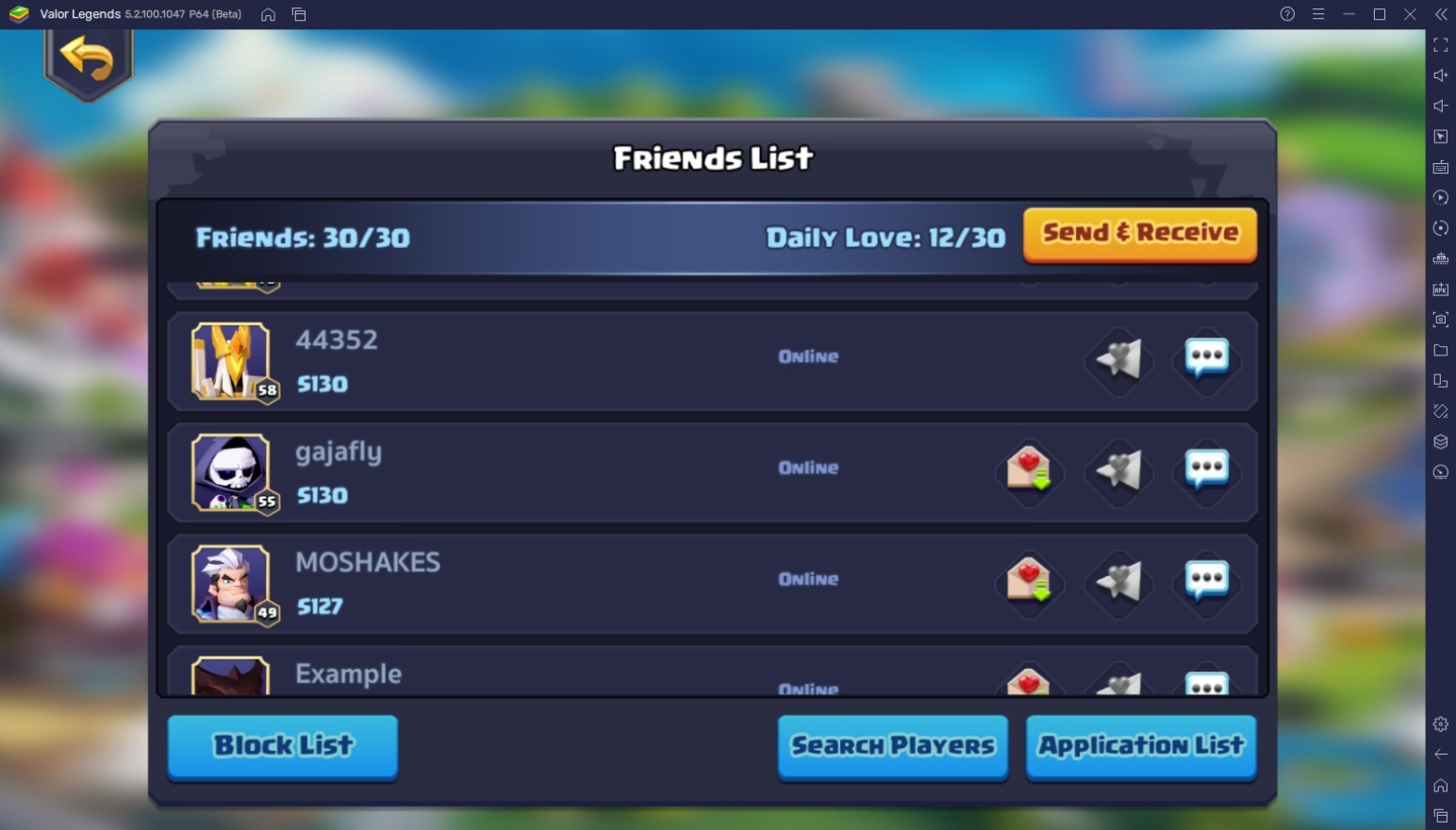 Players can also benefit from having a lot of friends through the Archives' Hero Bond System. You can use other players' heroes to complete a set of bonds that will allow you to get bonus stats that will power up your team. A good way to add friends quickly is to go to the World Chat and add the people that are on there or join a guild and add all of the members to your list. Do this until you have 30 active players on your Friend List and make sure to replace inactive players.
Join a Guild
Joining a guild is also something that you should do as soon as possible. There are a lot of guilds to choose from but it's a good idea to pick one that's at least Level 2 or above so that you know they have competent members that are trying to play the game as seriously as you. It may take a while to find a guild with openings but you should never bring your standards down for the sake of just getting it over with.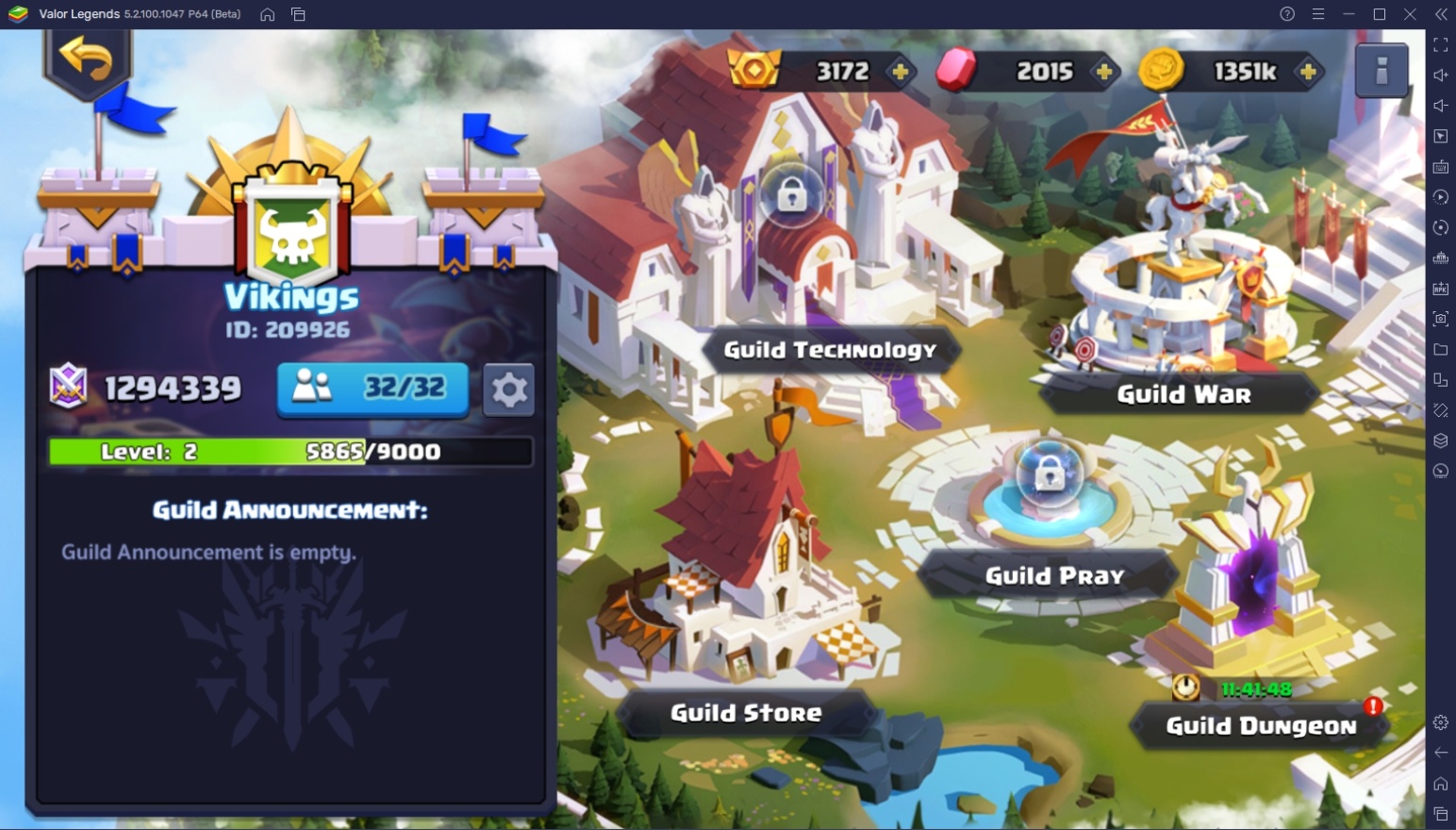 Guilds have a lot of useful functions that players can benefit from such as the Guild Store and Guild Dungeons. In the guild store, players can buy equipment that is usable until the later stages of the game for all your characters. Guild Dungeons are a great way to farm currency that can be used to exchange for items in the store. Join a guild as soon as you're able to but don't jump in-between guilds too often as you might not be able to farm resources at all.