Game Guides
How To Get Free Credits In Willy Wonka Casino on PC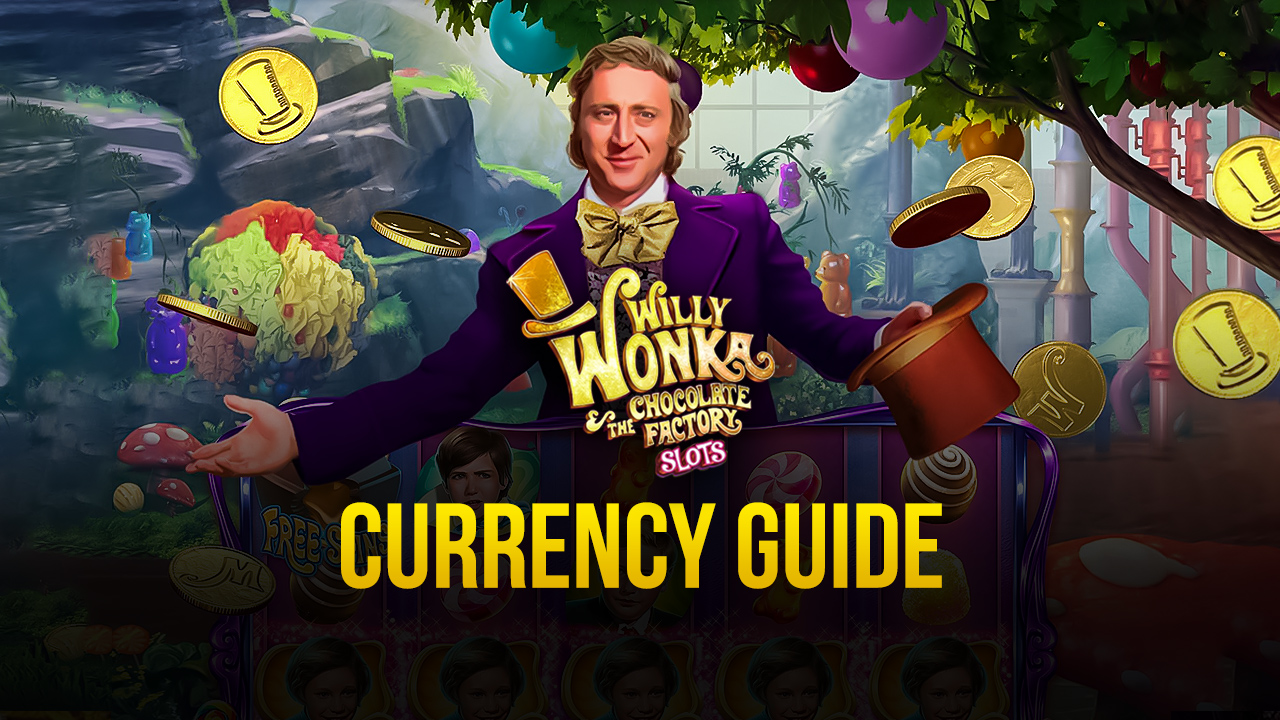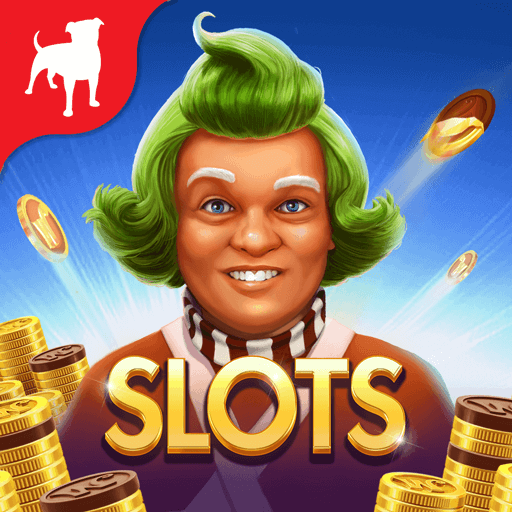 Are you in need of some free credits right away? Here are some ways you can get more credits in Willy Wonka Casino to help you increase your total credit pool to help you get more spin chances on the slot machines. It's normal for high-stakes players to hit rock-bottom on bad days when the slot machine just doesn't want to see us win. After all, the great thing about Willy Wonka Casino is that it will never let you stay at the zero mark that will stop you from playing the game.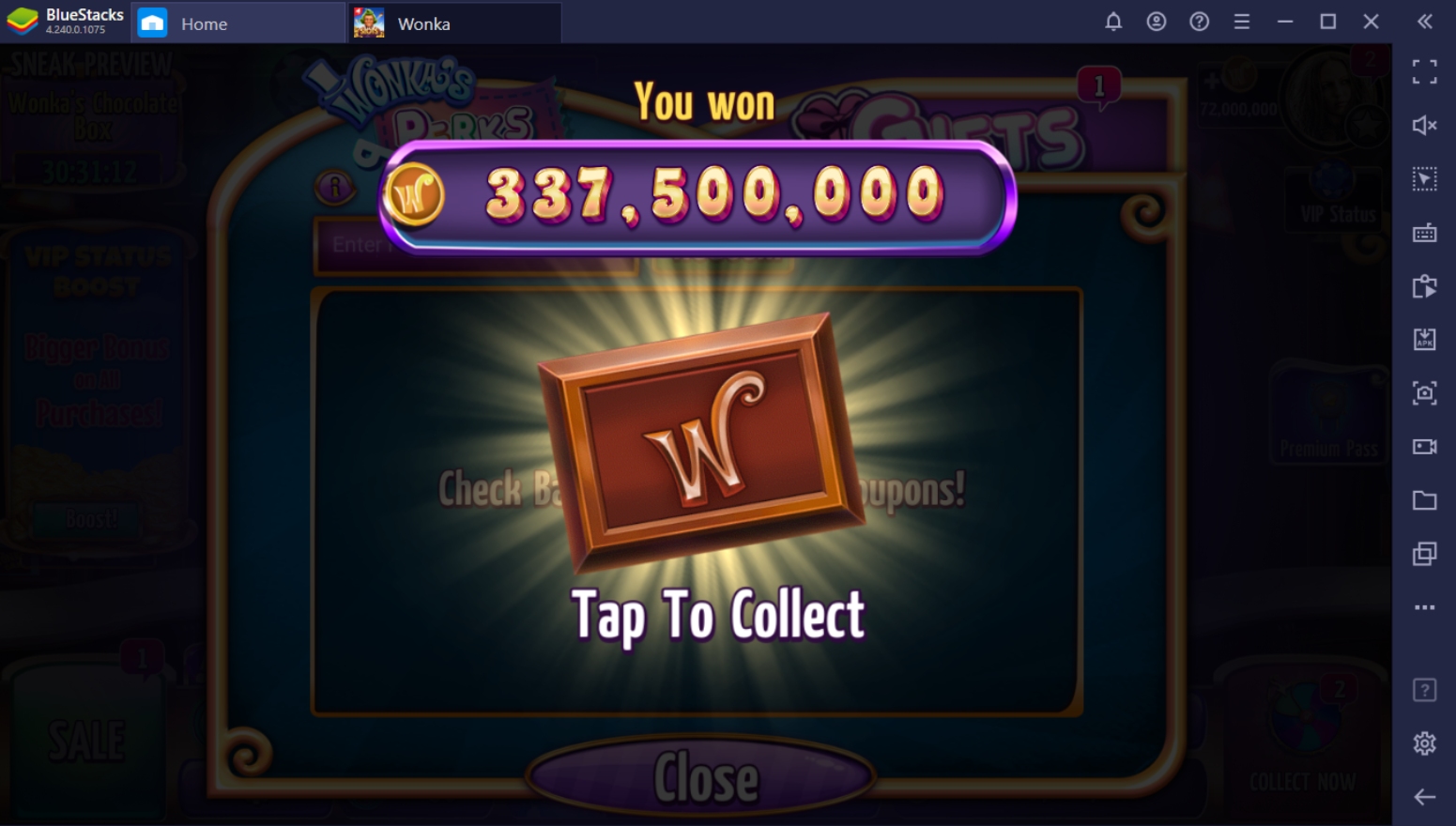 Willy Wonka Casino feels and functions the same way as your wallet-draining slot machine in traditional casinos but since it's a mobile game, it doesn't let you go home empty-handed. There is always a way to get more credits in the game, some of them are extremely easy to do. All you need to do is figure out where you can find them and increase the amount of credits that they reward you. The following methods will earn you a ton of credits with very little work required.
Featured Challenges
To make your experience playing Willy Wonka Casino more meaningful and add a sense of direction on what you need to do, the game added featured challenges that push the player towards moving towards a specific direction. There are multiple challenges available for the player, more so during holiday seasons. Featured challenges offer a big amount of credits whenever you complete a milestone which increases the more of them you complete over time.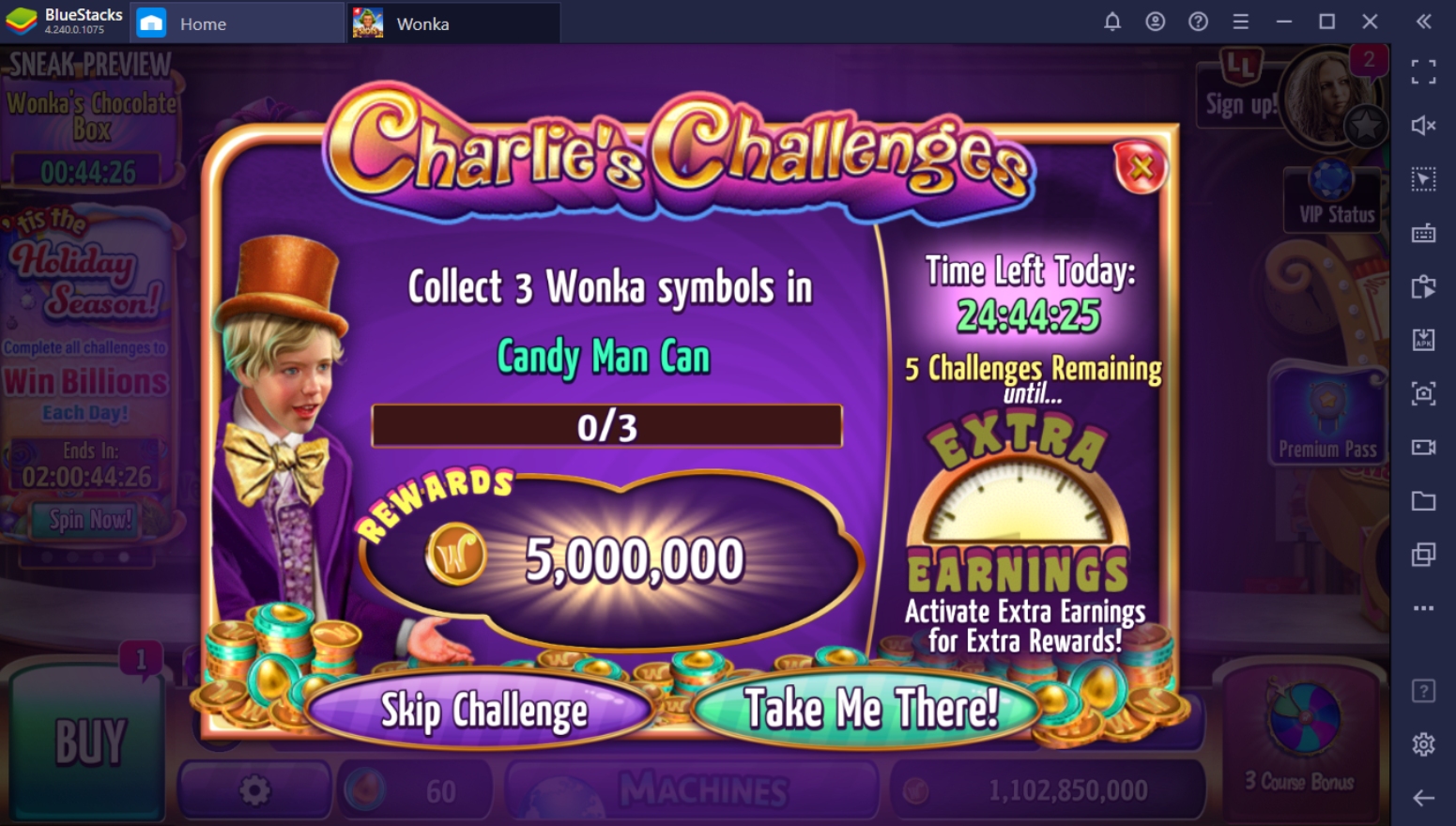 The only issue with featured challenges is that you need to play using the slot machines to complete these said challenges. However, there are times when players forget to accept the rewards for certain challenges so they are often left unclaimed in the lobby. Try to check you lobby by clicking on the different tabs available on your screen to check if you've missed out on claiming rewards. Who knows? You might even find a golden ticket lying around somewhere.
Daily/Weekly Rewards
These bonuses are pretty hard to miss since they basically pop-up whenever you log into the game, making it a bit annoying at times especially if you want to play right away. Although, the main point that you should keep in mind is increasing the amount of credits you get from these bonuses. Certain modifiers are indicated depending on the bonus so try to keep them in mind and determine where you can increase them.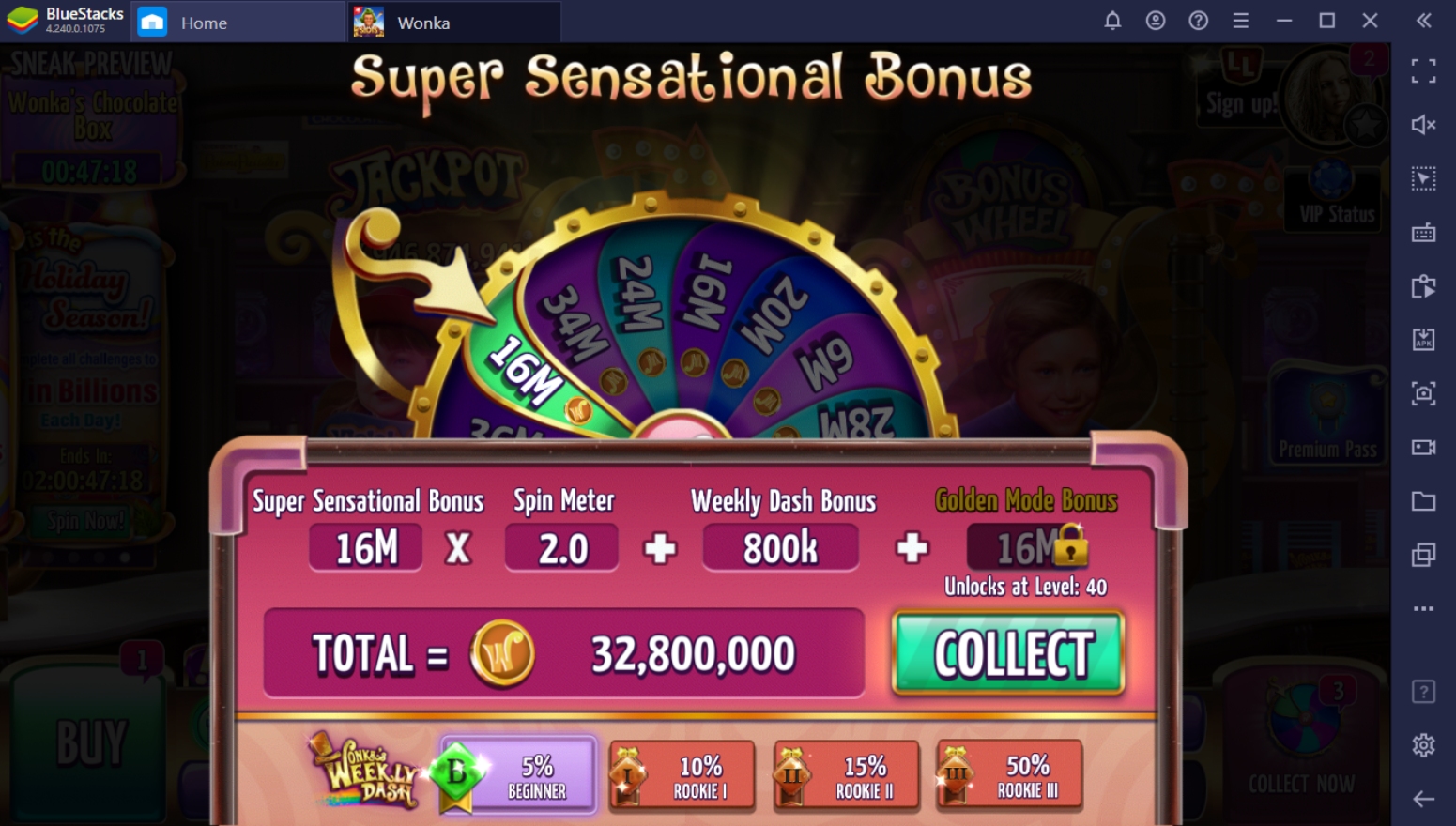 For example, daily rewards can be increased when you increase your spin level on normal stages. The more you play on the normal stages, the higher the multiplier becomes which will significantly increase the total amount of credits you get per day. Weekly Bonuses that are tied to the special game event will also have spin levels but those levels can only be increased when you play on featured event stages instead of normal stages.
Three Course Bonus
The Three Course Bonus is a special rewards system that gives you free credits on certain intervals. As the name suggests, there are three parts to this bonus: Fabulous Fast Bonus, Amply Amazing Bonus, and Super Sensational Bonus. These three parts each have different lengths in which you can claim the rewards and the reward amount. The Fabulous Fast Bonus resets every hour, the Amply Amazing bonus resets every 4 hours, and the Super Sensational Bonus resets every 21 hours.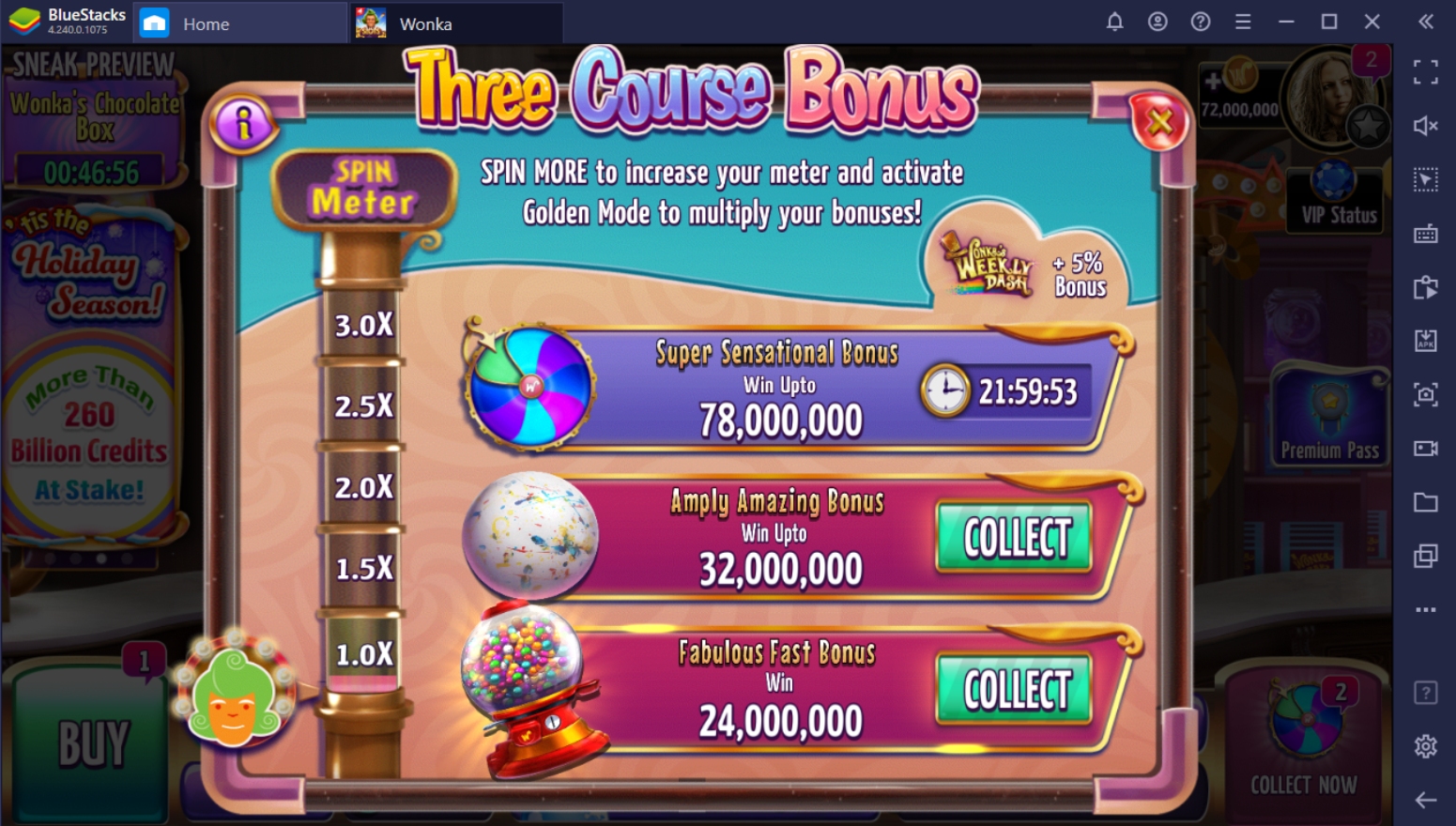 These bonuses are also affected by your spin level so it's best to upgrade it as soon as possible, Take note that the longer the timer reset is, the more rewards you can collect from it. To maximize these rewards, you might want to collect them as soon as the timer hits zero so it'll begin counting towards the next reward right away. It's a bit of a hassle to keep track of these things so if you're not that desperate for credits you can always just check it whenever you have the time.
Gifting System
The Gifting System is a good way to earn free credits regularly. The premise of this system is that your friends can send you free credits every day but you can only collect a maximum of 15 gifts in total each day as well. To maximize these rewards, try to add as many friends to your account as possible and make sure to keep only those that play the game as actively as you. This is to ensure that you're getting your quota of 15 gifts each day to help you out.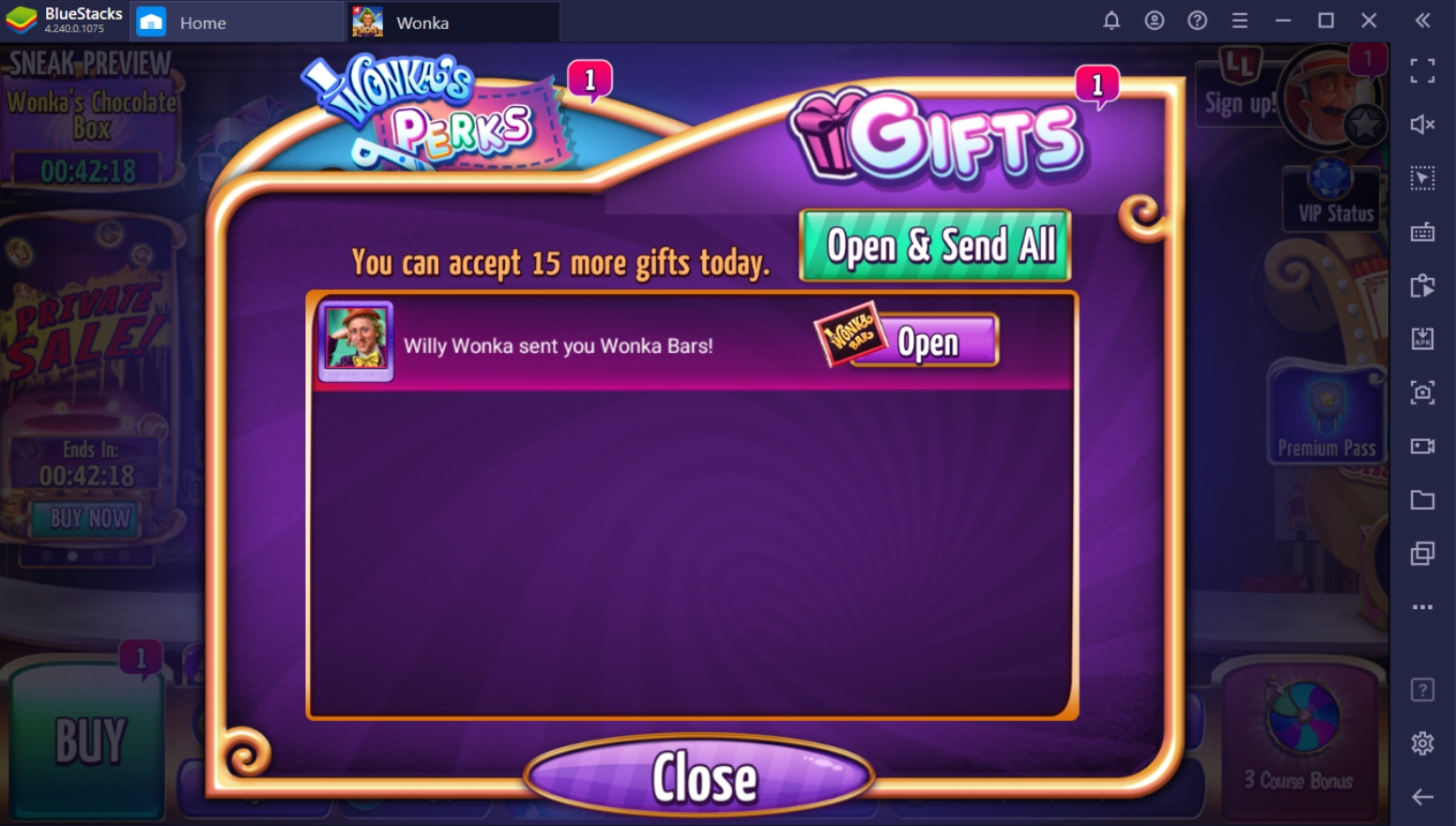 Before you can add friends in the game, you'll need to link your account using your email address or by using Facebook. We'll tackle that part in a while. If you're not having any luck adding any active people, you might also want to try out BlueStacks' Multi-Instance Function that lets you control multiple accounts at the same time. You can add those accounts as friends and send gifts to yourself. Just remember that all of those accounts also need to be linked to an account or email.
Linking Your Account
A good way to earn credits is to link your account if you haven't done that yet. Linking your email address will reward you with 72 million credits while linking your Facebook account will give you 9 million credits. This is a one-time method of getting a good amount of credits so it's not the most reliable method on this list.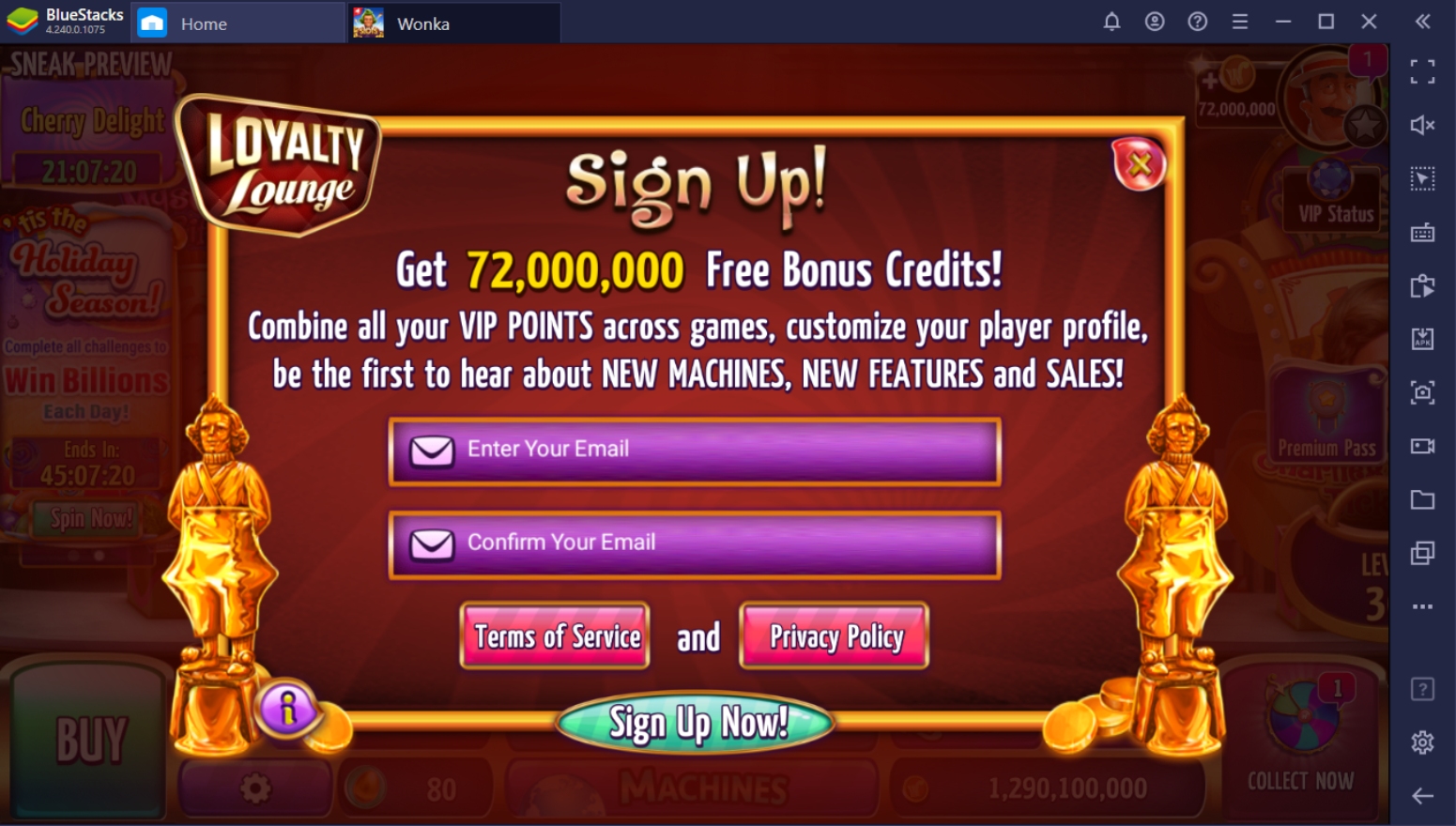 It's important to note that if you're linking this account to your email or Facebook account, it will share your information (but don't worry since it won't post stuff on your behalf). If you're not comfortable sharing your information, you can always skip this method and try other stuff. Regardless, this method is an easy way to get credits and doesn't require much effort to do so. You might want to consider using a secondary account or email or create a new one for purposes such as this one.