Game Overview
GODDESS OF VICTORY: NIKKE Review – An Interesting 2-in-1 Deal Between a Shooter and Gacha RPG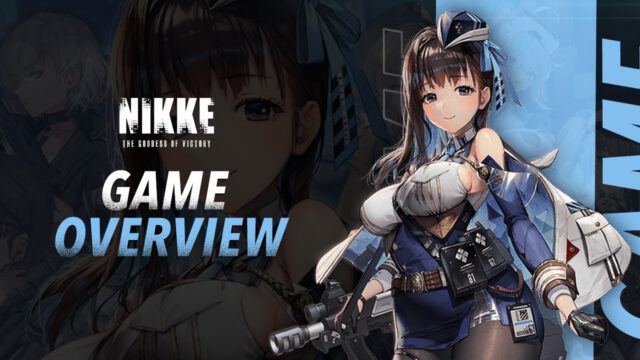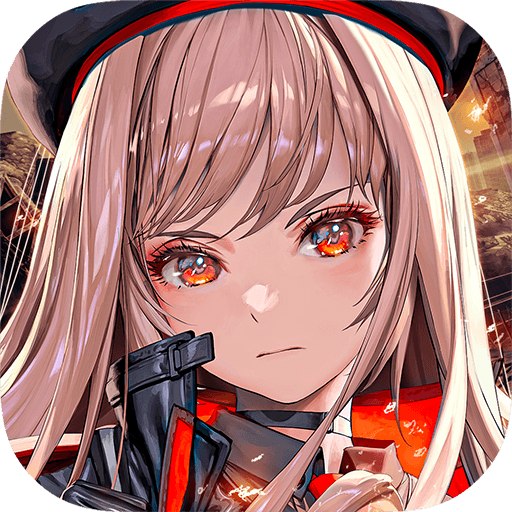 With so many games releasing on the mobile market, you'd be hard-pressed to find one that offers unique features and stands out among the rest. However, every now and then, we come across awesome new games like GODDESS OF VICTORY: NIKKE that break the mold and attempt to incorporate gameplay elements that are seldom seen in this platform. Case in point, this title combines two massive genres, shooters and gacha RPGs, and creates an awesome experience where players can put together squads of powerful synthetic beings called Nikkes and shoot their way through hordes of enemies as they clear level after level of increasing difficulty.
A Variety of Nikkes to Unlock and Upgrade
The great aspect about Nikke is that while its progression feels quite similar to other gachas on the market, the game stands out for its unique gameplay, consisting of cover-based shooter stages where you can assemble squads of a variety of Nikkes, each with their own unique traits and skills. These android girls also come equipped with different weapon types, which makes them adept at different types of combat scenarios.
Like in many other gacha games, each Nikke has her own rarity and traits, and with higher rarity comes better skills, but these powerful characters are also the hardest to obtain from the in-game gacha. Specifically, the highest rarity in this game is SSR, which has the lowest chances of appearing from a random pull, corresponding to 0.03% to 2%, depending on who the current banner character is. For this reason, the players who want to get a head start in this game will likely want to read our GODDESS OF VICTORY: NIKKE reroll guide, where you can find a useful method for summoning the best characters in the game from the very beginning.
Regardless, even the Best Nikkes are utterly powerless when you first unlock them, which is why you'll want to level them up in order to boost their stats. Through this enhancement process, you can get the most out of your Nikkes and build unbreakable squads that can steamroll anyone that stands in their path.
An Interesting System of Weapon Types
As we mentioned above, every Nikke has her own skills and stats that help them to set themselves apart from the rest. However, these characters are also divided into a variety of categories that revolve around their preferred weapon type. Specifically, there are 6 different weapon types in this game:
AR:

Short for "Assault Rifle". These weapons are often balanced, featuring good weapon capacity and fire rate, along with high accuracy and average damage. As such, they're good for general use, but don't often inherently excel at anything.
SMG:

Short for "Submachine Gun". These firearms feature low ammo capacity, but high fire rate and good damage, making them great for quickly bursting down powerful targets. However, they can struggle with armored enemies or against lots of weaker foes due to their limited ammo capacity.
SG:

Short for "Shotguns". These are high-damage weapons that shoot multiple pellets with every shot, dealing tons of damage. However, they also suffer from significant bullet spread and are only most useful when the enemies are very close. They are ideal for dealing with strong targets at close range.
SR:

Short for "Sniper Rifle". These high-powered guns can be charged up by holding down the aim, and can be activated upon releasing the button, dealing high amounts of damage to the enemy. These weapons are ideal for faraway targets that are out of the reach of the other weapon types.
RL:

Short for "Rocket Launcher". Just as you'd expect from this type of weapon, they deal explosive damage to an area around the target, which makes them great for getting rid of multiple enemies that are attacking in tightly-packed formations. Just like with SRs, you can hold down the button to charge up your shot before releasing it in order to boost their power.
MG:

Short for "Machine Gun". These beefy weapons feature enormous ammo capacity along with decent damage, making them very effective at sweeping the field of weaker enemies. Whenever you're at risk of getting swarmed, make sure to swap to an MG Nikke.
This weapon variety, by itself, is significant enough to give players virtually endless ways to approach any given obstacle. As such, you'll have to decide which Nikkes to keep in your team not only for their skills and appearances, but also keeping in mind their weapon types and how they synergize with each other.
An Engaging and Thrilling Story
While the gameplay and progression are the aspects that will keep you playing the game far after you've finished the story, we really can't underestimate the importance of a good narrative as part of the game's core presentation. In this regard, GODDESS OF VICTORY: NIKKE excels due to its awesome story told through dialog and cutscenes between stages, where you can see your different Nikkes and other characters interacting with each other as the events of the story unfold. Similarly, in pivotal moments, you'll also be treated to cool animated cutscenes that help to further develop the plot.
While this is far from being the main point of games like these, we love it whenever a new mobile game actually takes the time to spin a tale and engross us with its narrative as well as with its gameplay elements. As such, we can't recommend GODDESS OF VICTORY: NIKKE enough. In other words, if you're looking for a cool and innovative gacha RPG to sink your time into, you really can't go wrong with this game.
Just remember that if you want to get the best experience with it, we strongly recommend playing GODDESS OF VICTORY: NIKKE on PC with BlueStacks, as our Android app player has the tools to give you the best graphics and performance, as well as access to a variety of tools to further enhance your gameplay.