Games
Beginner's Guide for Toy Army Men Defense: Merge – All You Need to Know to Start on the Right Foot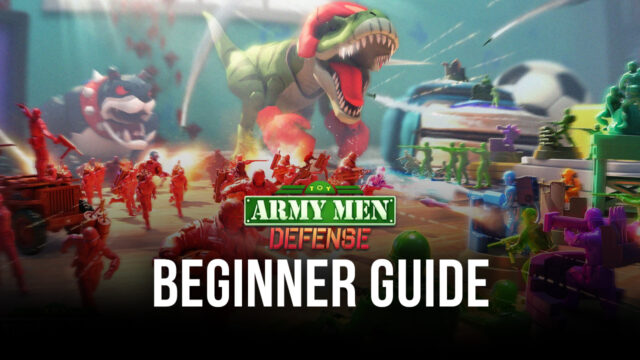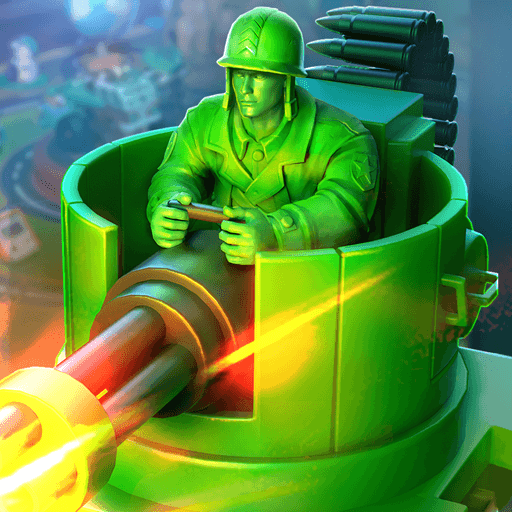 Toy Army Men Defense: Merge is a brand new tower defense game that combines the best of this genre with RPG aspects to create an interesting product. And while we believe the results are somewhat innovative in terms of gameplay, it's also a game that has idle elements, which means that it offers a very hands-off experience, perfect for those who want to pass the time or to enjoy good tower defense gameplay, without necessarily having to invest hours upon hours to progress. And the toy green army men aesthetic is the icing on the cake, at least for those who grew up playing with these plastic soldiers and feel a rush of nostalgia when seeing them battle it out on the field.
While the gameplay loop is quite simple at the beginning, one thing that we'd have to criticize about Toy Army Men Defense is that it feels a bit unfocused; like you're thrown into the game with really no guidance. And since the game plays itself for the most part, you'll see yourself progressing through the main campaign without really knowing if what you're doing is correct or ideal for the long run. Because of this, we've decided to create a Toy Army Men Defense: Merge beginner's guide, where you can find an overview and quick rundown of the most basic gameplay elements, to give you an idea of what you should be doing.
The Basic Tower Defense Gameplay Loop
The main element that the game introduces from the very beginning is the tower defense aspect. After all, Toy Army Men Defense is, first and foremost, a tower defense game. This game mode is mostly automated, and your role is limited to placing towers on your trenches, while they attack automatically whatever comes down the path. And as you clear waves and defeat bosses, you'll slowly progress towards other stages, though this doesn't really change much aside from the general aesthetic of the battlefield—the gameplay remains unchanged.
You can always check your current wave on the upper right side of the screen, which is where you can also check upcoming boss fights and prepare accordingly. The general objective here, aside from completing regular waves, is to clear boss waves, as this will give you permanent progress in the game. For example, when you defeat boss stage 35, if you fail a subsequent wave, you'll go back to 35 instead of starting over from the beginning.
To aid you in your objective, every single enemy that you defeat in any of the waves will give you gold and other valuable resources, which you can use to purchase more units or to upgrade your current structures. This brings us to two important points.
Merging and Upgrading Towers
Toy Army Men Defense is a game that, while mostly presented as a tower defense title, also incorporates elements of merge gameplay. In other words, in order to upgrade your towers, you simply need two structures of identical type and level, and drag and drop one on top of the other. This will create a unit of the same type, but of a higher level, with increased stats and power.
This merging aspect is the main method through which you will upgrade your towers in this game, though there is also another way to do so.
Your Home Base
The other way in which you can upgrade your units, as well as other aspects of your game, is through your home base.
This part of the game is more akin to a city builder, in which you can construct a variety of structures that serve specific purposes and grant permanent boosts. For instance, your Firepower Center is where you can upgrade your towers, increasing their base stats and making them much stronger. Not only that, but you can also upgrade your trenches so that you can increase the base level of the towers you purchase, making it much easier to reach higher levels. For instance, if you upgrade your trenches to level 4, you will be able to purchase level 4 towers directly, which in turn will make it much easier to reach levels 5, 6, and so on.
Aside from the Firepower Center, there are a few other structures here that you'll upgrade as you progress through the game. In the beginning, you'll only need to work on your Firepower Center and HQ, though later on, as you unlock PvP, you'll also need to worry about your Hospital and other buildings, as they will become an intrinsic part of your base.
How To Progress Fast
The general objective of any game is to progress through its story modes. This usually leads you to unlock new features and game modes, and Toy Army Men Defense is no exception. In this sense, while the main game mode at the beginning is the tower defense aspect, you can work on completing the game's main missions, which not only give you good rewards, but will also reward you with a variety of useful items, as well as with access to other game modes.
You can find the main missions through the "Quests" menu, which is accessed by clicking on the envelope icon on the upper left of the screen. While the daily quests are a great source of materials and items, the main chapter quests are the ones that will allow you to progress, and completing them should be one of your highest priorities. In fact, this is the fastest way to progress in Toy Army Men Defense, especially since you don't really have much guidance in the main game, and these missions can actually help you to focus your efforts.
With all that being said, this is all you need to know in order to get a good start in Toy Army Men Defense: Merge. As long as you keep your towers upgraded, work on your home base, and blaze through the chapter quests, you'll be making fast progress in no time.