Inside BlueStacks
Mobile Marketing Star of September – Tim McCloud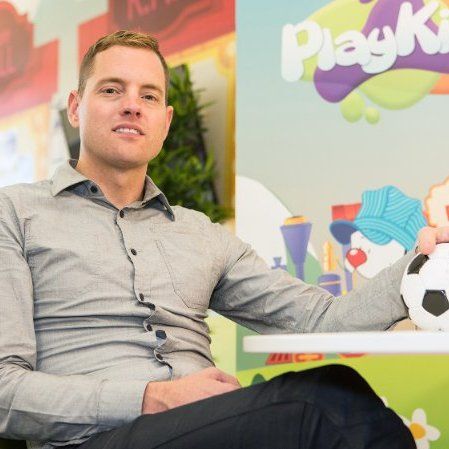 BlueStacks is proud to announce the creation of a monthly "Mobile Marketing Star" award that we award to marketing leaders who we see doing phenomenal work in mobile marketing.
For the month of September 2015, the first time we've selected a recipient, Tim McCloud of Playkids was nominated and selected. I recently caught up with Tim, who is the Global Director, Growth Marketing and User Acquisition at Playkids. He's been selected as our inaugural Marketing Star of the Month for his exceptional work in customer acquisition, retention and monetization. I asked him for his thoughts on mobile marketing:
Danny Dhillon (DD): Tim, thank you very much for taking this time to talk with me. If you could tell us, what is your background and what do you at PlayKids?
Tim McCloud (TM): After 7 years in UA and Marketing on the gaming side (mid/hard core and casual) the last year of UA has been focused on growing revenue for non-gaming apps, including my current role as Global Director, User Acquisition and Growth at Playkids.
DD: Wow, that's awesome! Congratulations! So, what is your personal philosophy when it comes to mobile marketing?
TM: "make it work."
DD: Always a good philosophy. With regards to mobile marketing, what has been your most successful mobile marketing campaign?
TM: Synchronized targeted video on multiple devices/screens. Also, anything that drives a new organic user.
DD: And on that same thread, what has been your least successful mobile marketing campaign?
TM: Many over the years – the absolute least successful would have to be some of the [now blacklisted] small affiliate and network options that charged non-incentivized prices and knowingly delivered incentivized users. Fortunately, a close eye on retention guarantees that type of business model to be short-lived.
DD: To change gears a bit, what advice would you give to a small app developer that's just getting started with mobile marketing?
TM: Keep your marketing channels as diverse as your investment portfolio. Work with trusted partners to establish clear product KPIs and realistic campaign success metrics.
DD: Makes sense! And finally, what has been the hardest lesson in mobile marketing that would like to pass on?
TM: Many developers / executives unintentionally interfere with their opportunity to grow a product rapidly. As a stakeholder (and primary spender of financial resources) it is imperative that mobile marketers help identify and regularly communicate opportunities, risks, and any barriers to growth (as uncomfortable as that often is).
Congratulations to Tim McCloud, our September 2015 recipient of the Mobile Marketing Star of the Month Award! Check in on us next month to see who wins the award for October.