News
And the Winners of Google Play Awards 2016 are…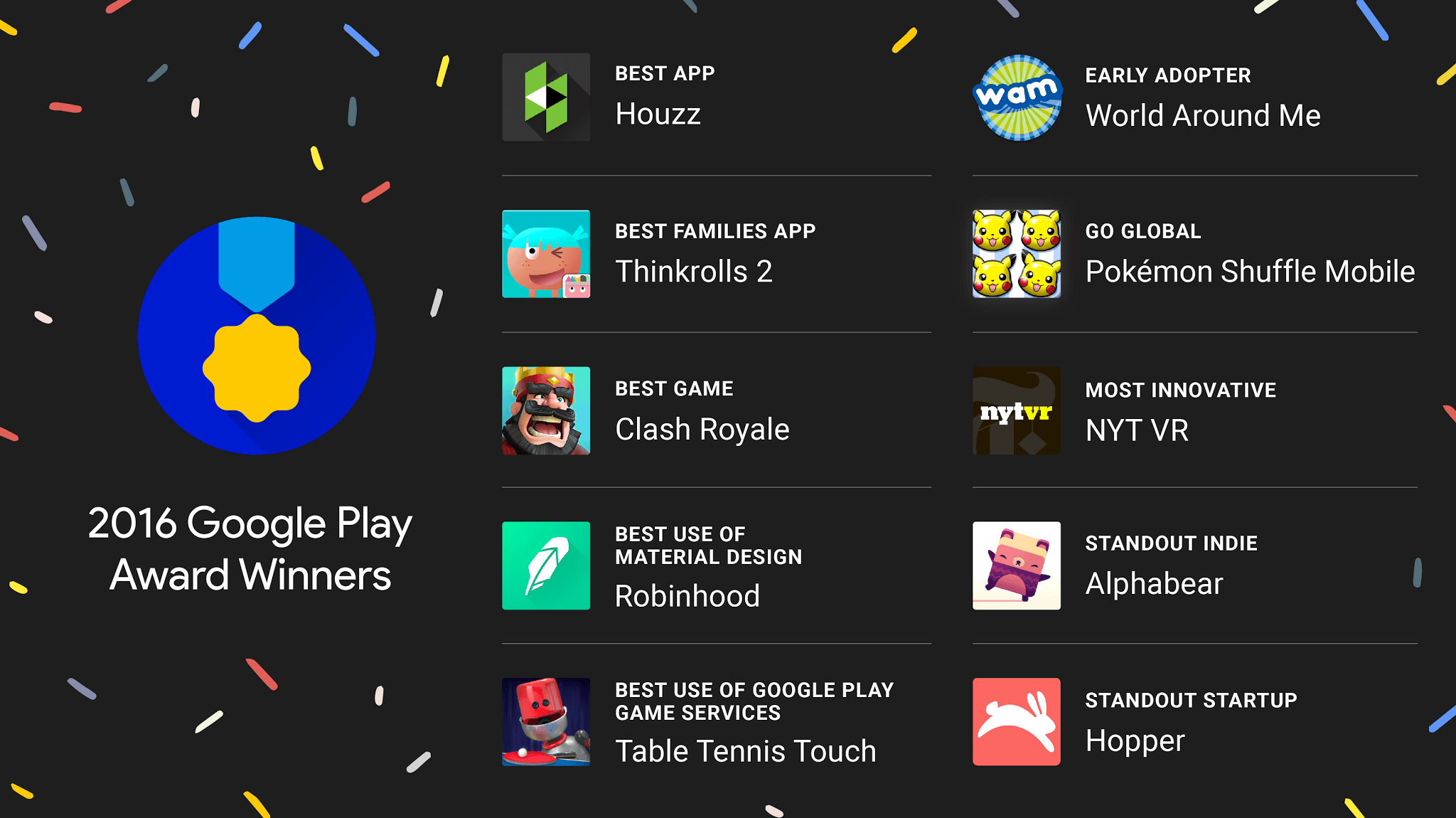 A few weeks back we informed you of Google's 1st inaugural app awards ceremony- which has taken place. We now have the winners list including the best Android app & best Android game of the year!
And the winners are…
Best App: Houzz
Best Early Adopter: World Around Me
Best Families App: Thinkrolls 2
Best Go Global: Pokemon Shuffle Mobile
Best Game: Clash Royale
Most Innovative: NYT VR
Best Use of Material Design: Robinhood
Best Standout Indie: Alphabear
Best Use of Google Play Game Services: Table Tennis Touch
Best Standout Startup: Hopper
Have you tried these award winning apps on your PC with BlueStacks? Give them a shot!